Astrill Setup Manual:Enable VPN Sharing
Jump to navigation
Jump to search
STEP 1: Open Astrill VPN app and login
After login, switch to StealthVPN.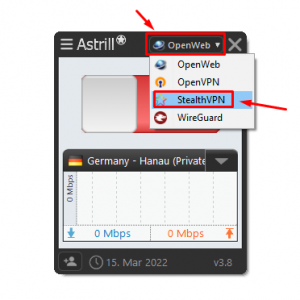 ---
---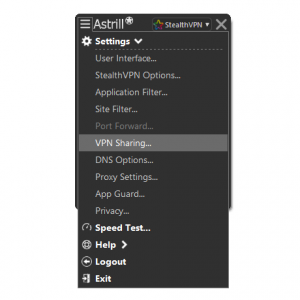 ---
---
STEP 3: Enable VPN Sharing
Once VPN Sharing is enabled a dialog will appear, click on OK button from that dialog.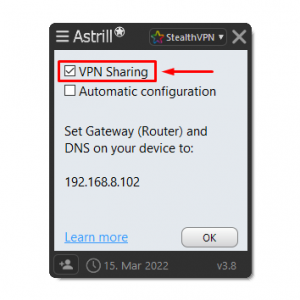 ---
---
After enabling VPN Sharing, an IP address will appear in VPN Sharing window on Astrill App, note that IP address.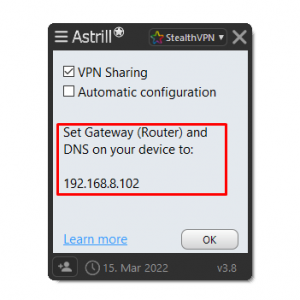 ---
---
STEP 4: Connect VPN
---
---
STEP 5: Configuration of VPN Sharing on Other Devices
You can share VPN with following devices from your Computer: iPhone, iPad, Android devices, AppleTV, Xbox, PS3/4. Go to network settings of your other device on which you want to share VPN from your Computer and change Gateway (Router) and DNS to that IP address which you noted on step 3 from VPN Sharing window.
---
---
Configuration For Other Devices