Astrill Setup Manual:How to Change Region/Country in App Store: Difference between revisions
Jump to navigation
Jump to search
Line 55:
Line 55:





== '''STEP 7:''' Fill out all information ==

== '''STEP 7:''' Fill out all information ==

 






[[File:Iosregion7.png|400px|]]

[[File:Iosregion7.png|400px|]]

Line 67:
Line 69:





----

----

----

== '''NOTE''': ==

DO NOT use same information (address/phone number) as mentioned in above screenshot.

----

Go to this following link for generating legit Canadian address: http://www.fakeaddressgenerator.com/World/ca_address_generator
---
Revision as of 13:20, 22 August 2017
This tutorial is for iOS devices (iPhone, iPad, or iPod).
STEP 1: Go to the App Store.
Now scroll down to the bottom of App Store and tap the button which is showing your Apple ID.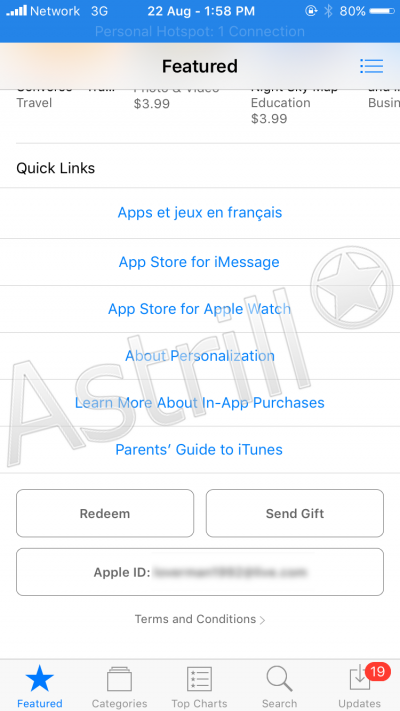 ---
---
STEP 2: Tap View Apple ID.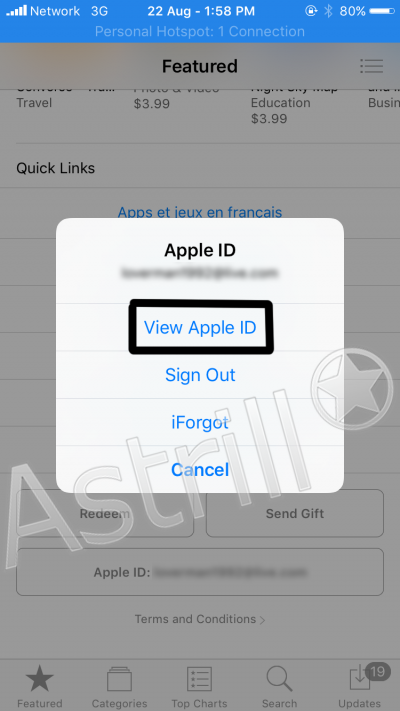 ---
---
STEP 3: TAP on Country/Region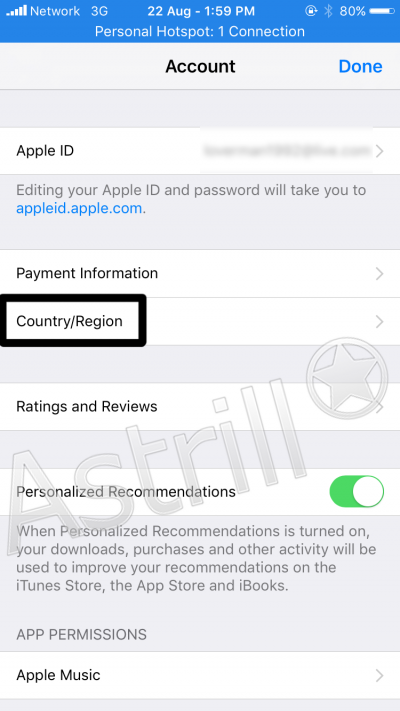 ---
---
STEP 4: Tap Change Country or Region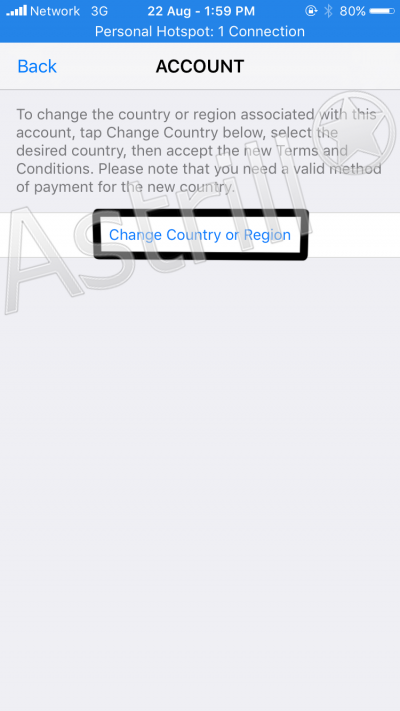 ---
---
STEP 5: Select Canada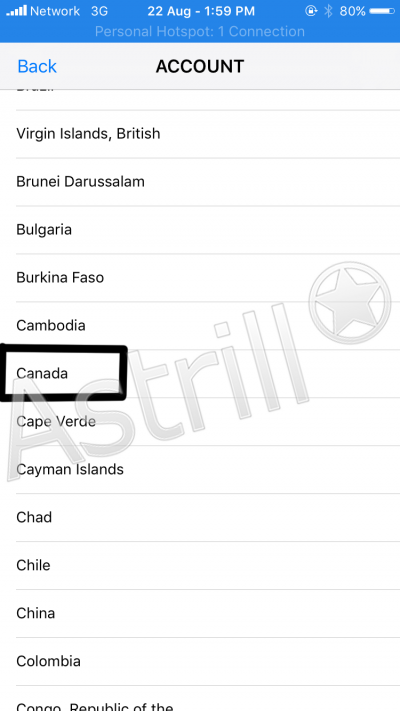 ---
---
STEP 6: Tap Agree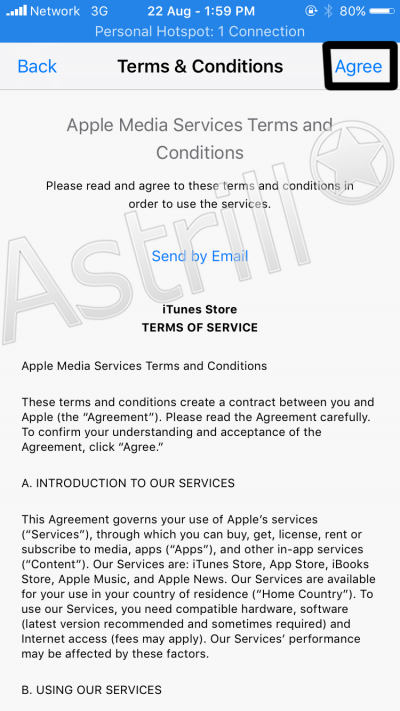 ---
---
STEP 7: Fill out all information
NOTE: DO NOT use same information (address/phone number) as mentioned below in screenshot.
---
Go to this following link for generating legit Canadian address: http://www.fakeaddressgenerator.com/World/ca_address_generator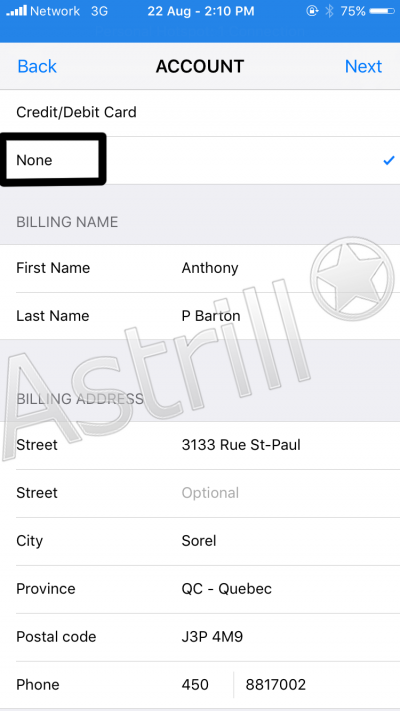 ---
---
STEP 8: Installation
After filling out all information tap on "Next" to return to the App Store. Now tap in search box then type Astrill VPN and download it.
---