Astrill Setup Manual:How to change your App Store country to Download Astrill VPN
Jump to navigation
Jump to search
This tutorial is for iOS devices (iPhone, iPad, or iPod).
STEP 1: Go to the App Store.
Now scroll down to the bottom of App Store and tap the button which is showing your Apple ID.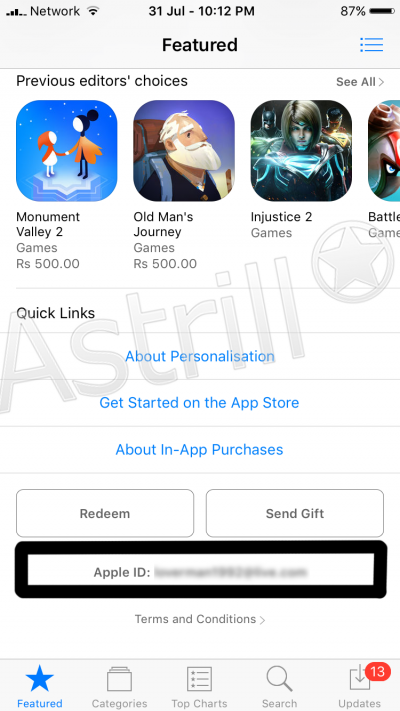 ---
---
STEP 2: Tap Sign Out.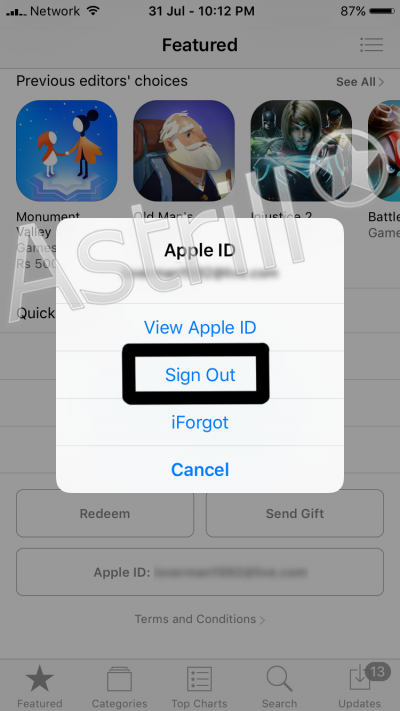 ---
---
STEP 3:
Now Look for any free app with the word GET next to it. (It doesn't matter which app you use here, as long as it's free. We need to find a free app so we can tell the App Store we do NOT want to set a payment method.)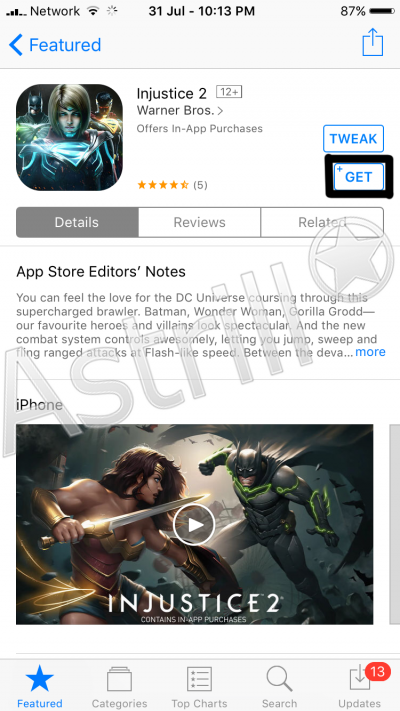 ---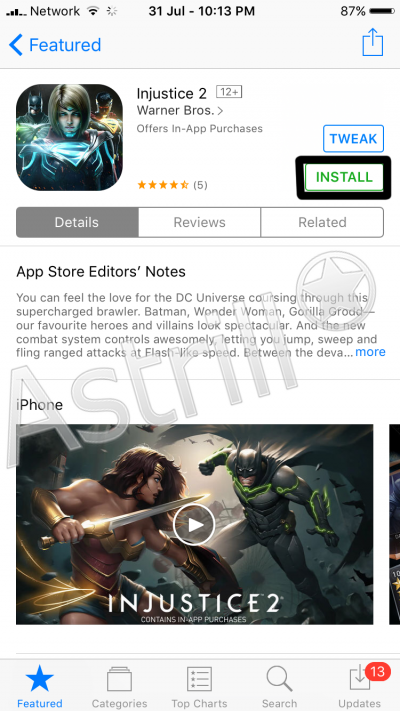 ---
---
STEP 4: Tap Create New Apple ID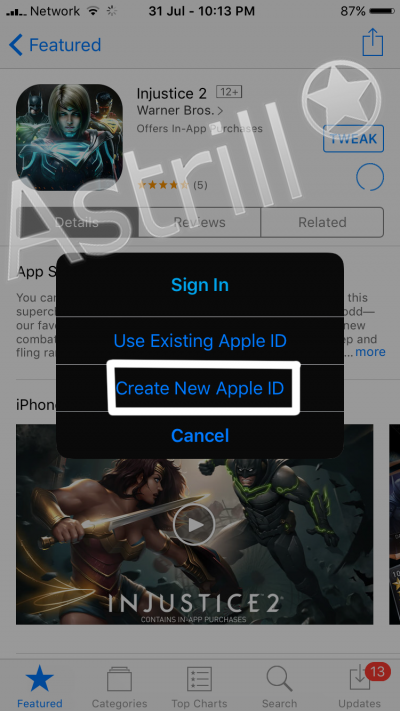 ---
---
STEP 5: Email & Password Information
Fill out the email and password information with a different email address from your regular Apple ID.
Set the country to one where Astrill VPN APP is available, such as the United States. Slide the toggle to agree the terms and conditions.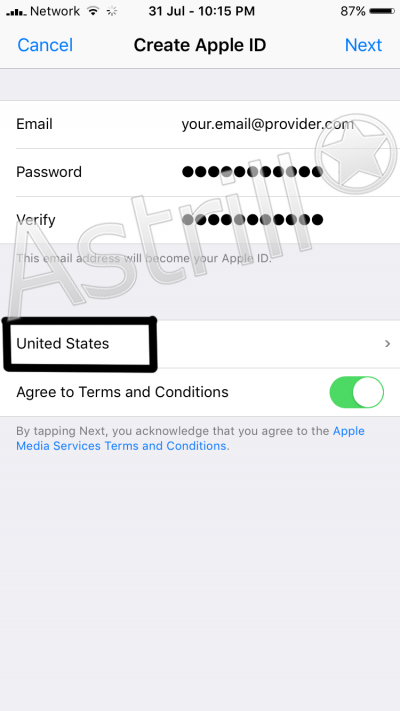 ---
---
STEP 6: Personal Information
Fill out your personal information and security questions and answers.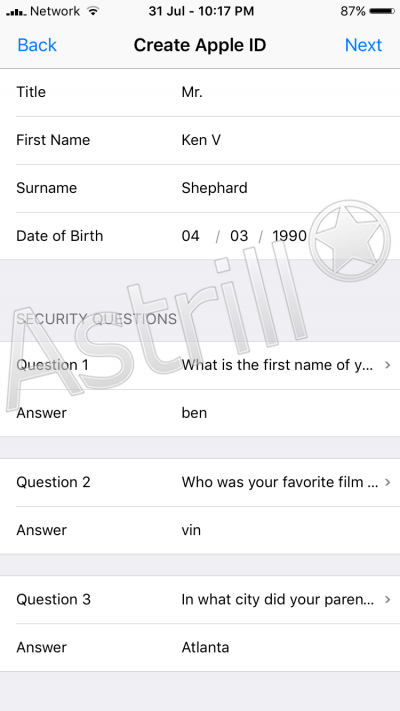 ---
---
STEP 7: Payment Method
Under PAYMENT METHOD, select None. Fill out the billing information with a realistic address from the country you've chosen.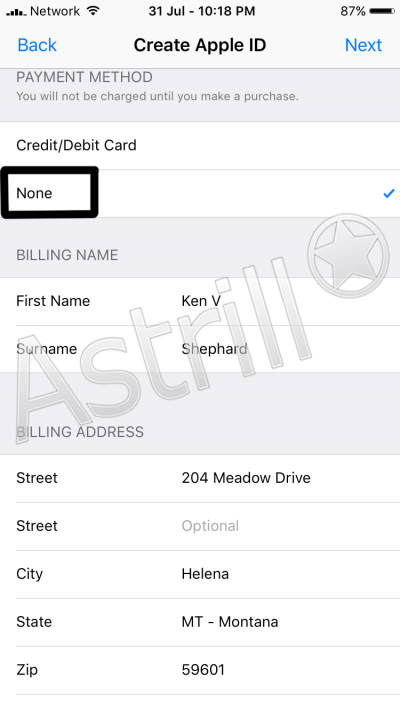 ---
---
STEP 8: Verification
You will receive a verification code in your email. Enter your verification code, then click Verify.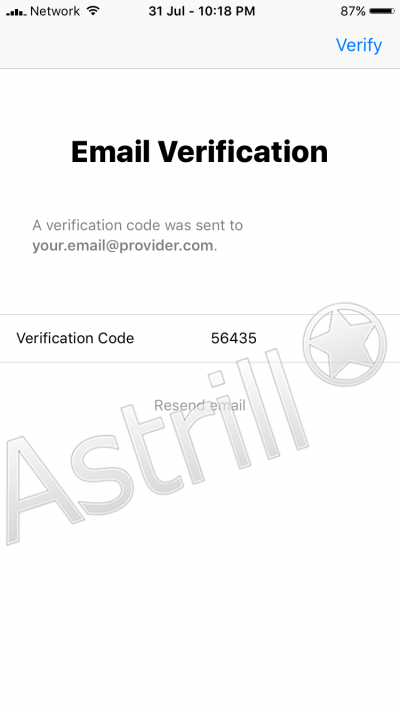 ---