Astrill Setup Manual:How to configure DNS on network adapter on Mac OS X
Jump to navigation
Jump to search
STEP 1
Let's set new DNS server for our network adapter. Click on System Preferences icon in the dock.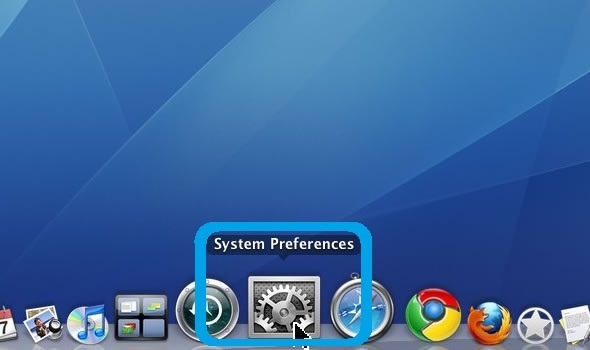 STEP 2
Under Internet & Network, click on Network icon.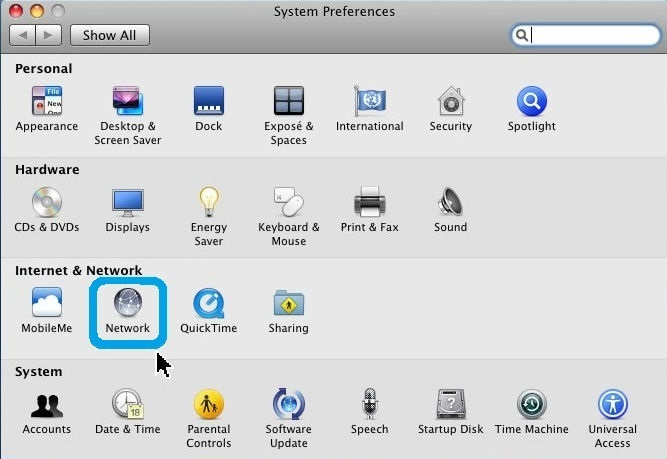 STEP 3
Select network adapter with a green light which says connected under the adapter name, in this case Ethernet 2 adapter. Then click on Advanced... button.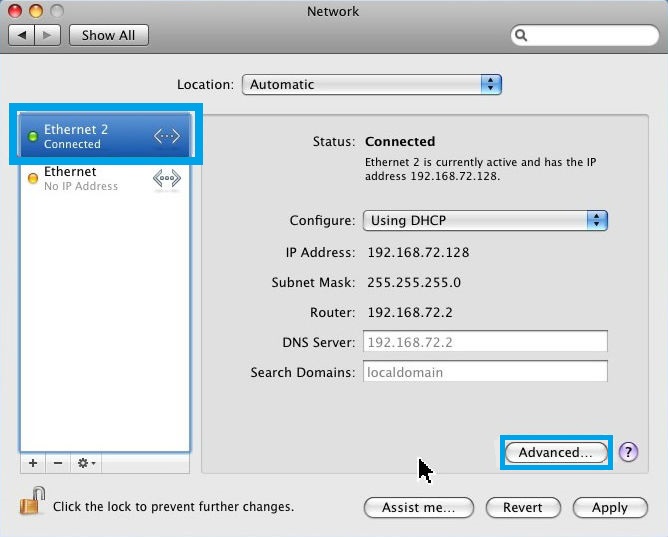 STEP 4
Click on DNS tab, then under DNS Servers, click the plus (+) button to add new DNS servers. Add 8.8.8.8 and 8.8.4.4.
These are Google DNS server which are widely used around the world, and they are quickly updated. When you are done, click on OK button.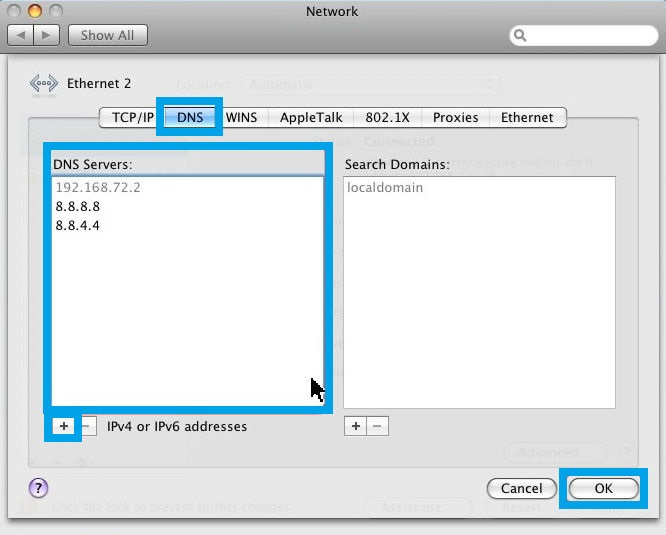 STEP 5
You should now see 8.8.8.8 and 8.8.4.4 set under DNS Server. Click on Apply button.