Astrill Setup Manual:How to configure IKEv2 IPSEC with Windows built-in client on Windows 10: Difference between revisions
Jump to navigation
Jump to search
Line 70:
Line 70:





[[File:Win10-ikev2-ss1.jpg|border|700px]]

[[File:Win10-ikev2-ss1.jpg|border|700px]]
---
Revision as of 10:37, 9 November 2019
Step 1
Click on the Start menu then click on Settings.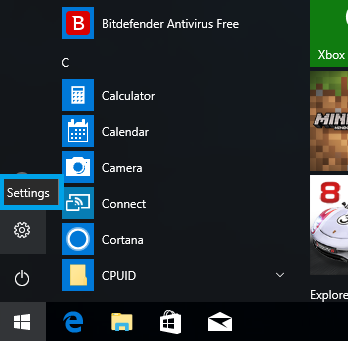 Step 2
Click Network & Internet from the Settings menu.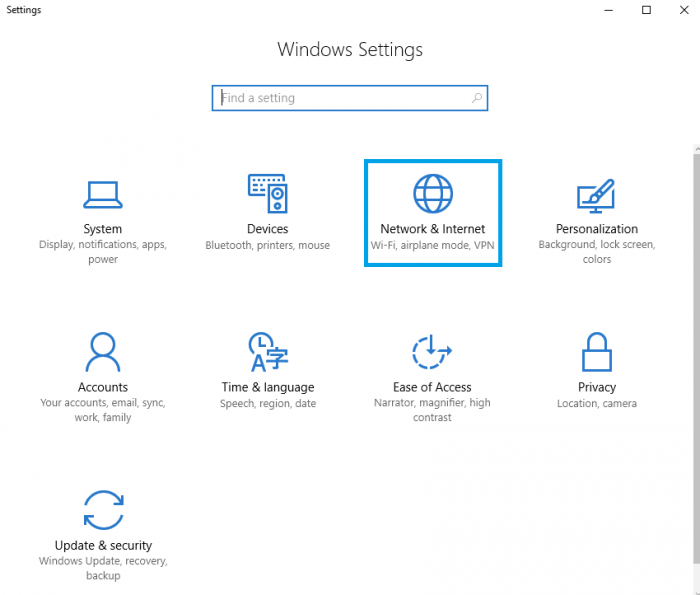 Step 3
Select VPN from the left side of the window.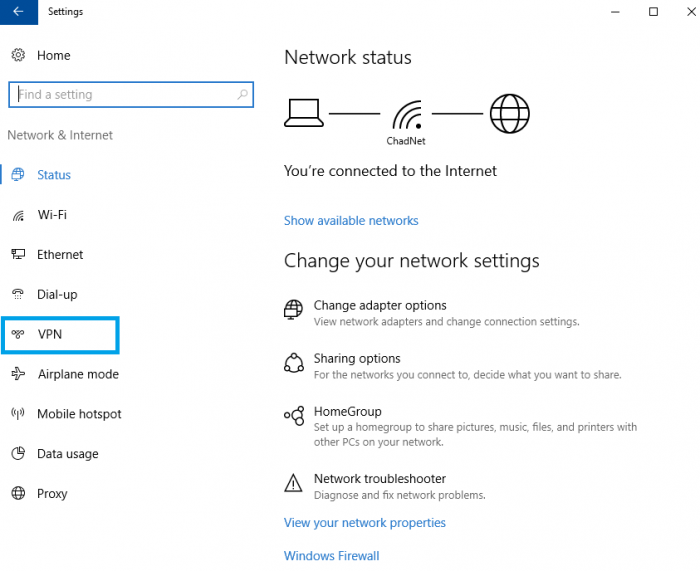 Step 4
Click Add a VPN connection.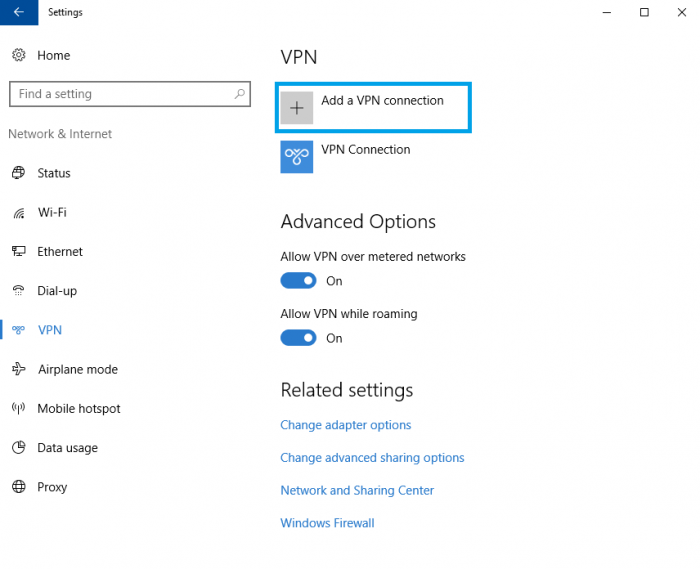 Step 5
Fill out the settings listed below:
VPN provider: Windows (built-in)
Connection Name: Astrill IKEv2
Server name or address: See Servers List
VPN type: IKEv2
Type of sign-in info: User name and password
User name (optional): Your Astrill username
Password (optional): Your Astrill password
Remember my sign-in info: Checked
Then click Save.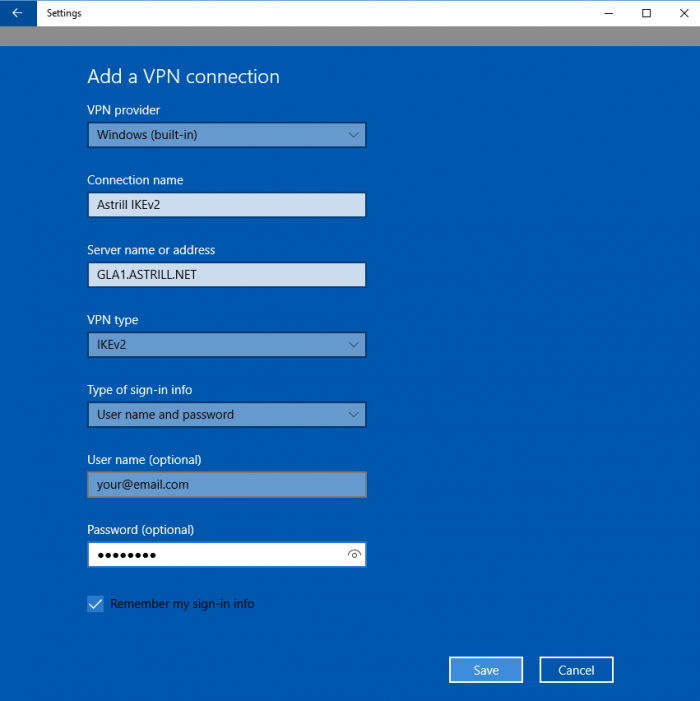 Step 6
Click on Astrill IKEv2 and then click the Connect button.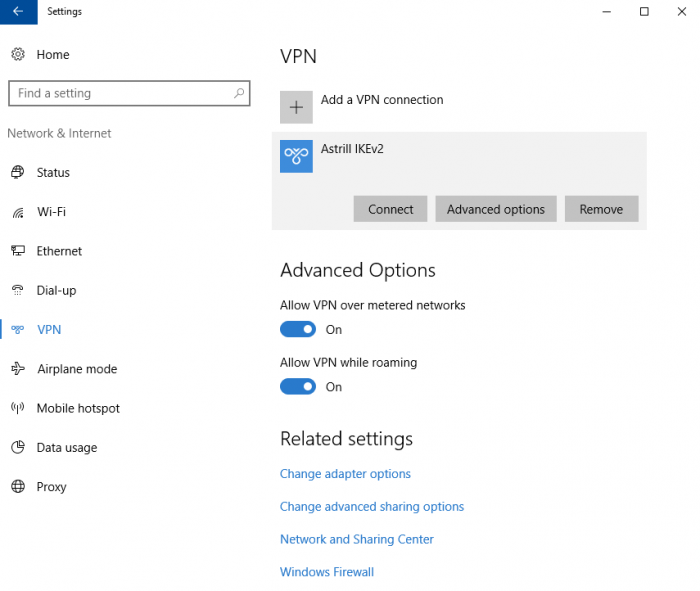 Step 7
You are now connected to Astrill using IKEv2! Just click on Disconnect from this screen at any time to disconnect from the VPN service.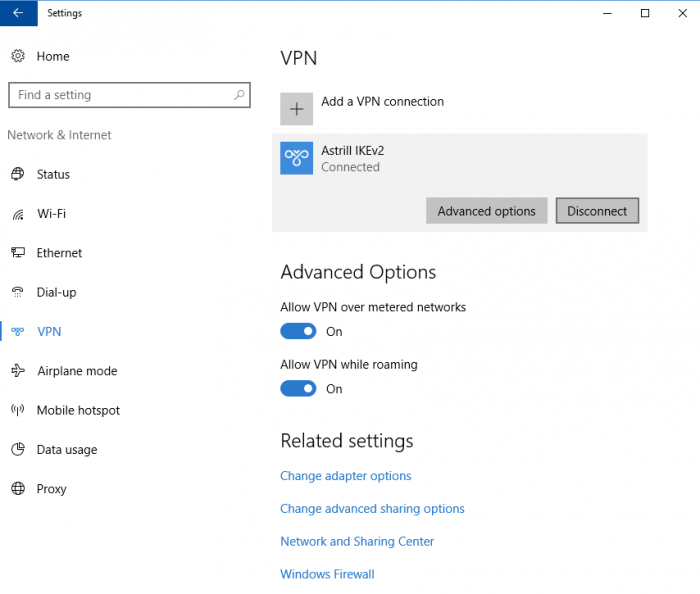 In case, if you face following error: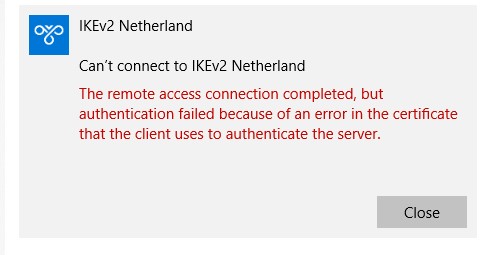 Follow these steps:
Step 1: Go to following directory> Control Panel\Network and Internet\Network Connections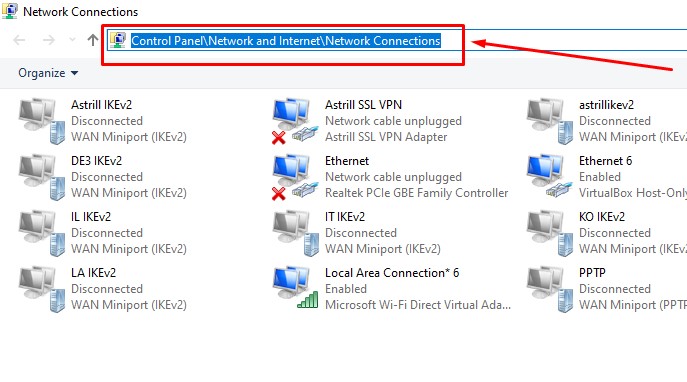 Step 2: Right click on IKEv2 network and select Properties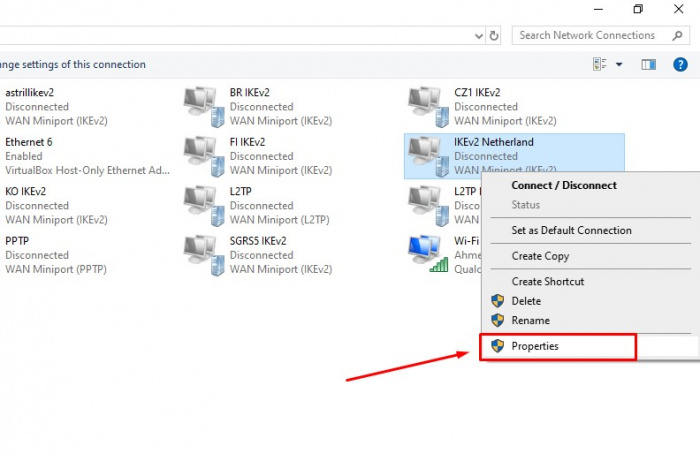 Step 3: Go to Security tab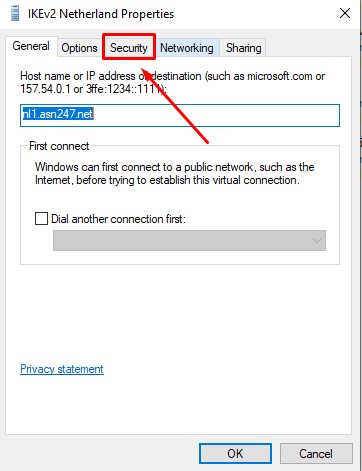 Step 4: Click on drop-down menu of Data Encryption

Step 5: Select Maximum strength encryption and click OK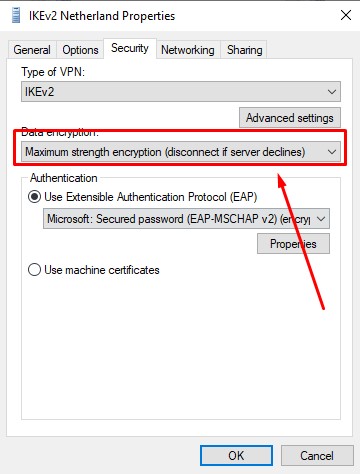 You are now connected to Astrill using IKEv2.