Astrill Setup Manual:How to configure L2TP/IPSEC with built-in client on Chrome OS
Jump to navigation
Jump to search
Attention! L2TP/IPSEC protocol won't be supported by Astrill after 1st January, 2021.

This how-to illustrates the configuration of L2TP/IPSEC connection on Chrome OS using the Chromium Settings. The guide was tested on Chromium OS on VMWare.
STEP 1
Right-click the time-bar in the bottom right of your desktop. The settings overview will appear. Here, click "Settings".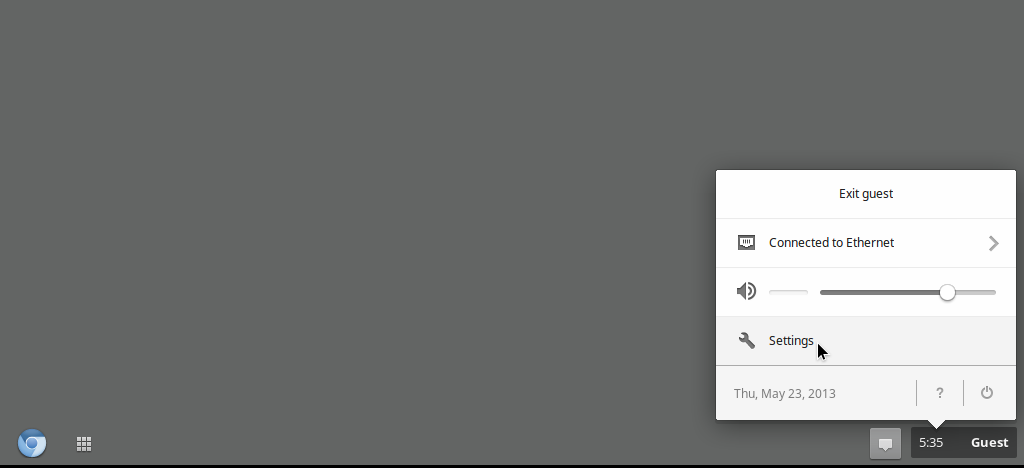 STEP 2
Create a new private network connection by selecting "Add connection" and then select "Add private network...".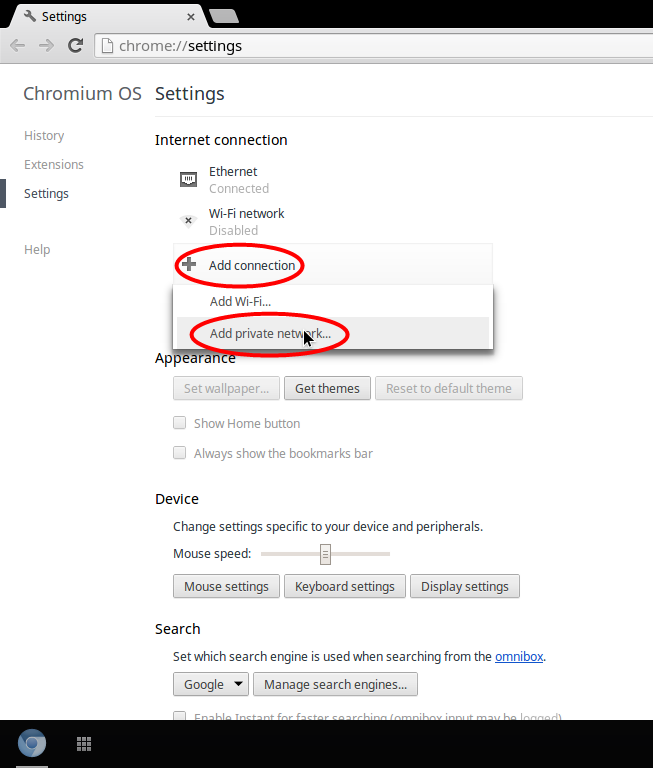 STEP 3
The "Add private network" window will appear. Here, please enter:
   Server hostname: One of the L2TP/IPSec server address listed here
    
   Service name: Anything you want, e.g. "Astrill L2TP VPN"
    
   Provider type: L2TP/IPsec + pre-shared key
    
   Pre-shared key: way2stars
    
   Username: Your Astrill VPN account email address
    
   Password: Your Astrill account password
   

Tick "Save identity and password" option and leave everything else to default (like in below screenshot). Now click "Connect" and Chromium will attempt to connect to the VPN server you chose.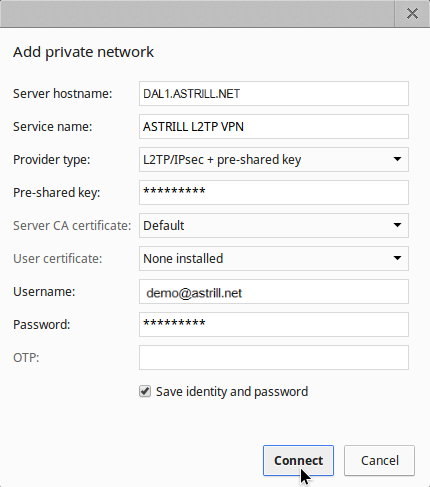 STEP 4
You should now see the

icon, which means that the connection has successfully been established. You can now select "Astrill L2TP VPN" to get into a status window of the newly created connection.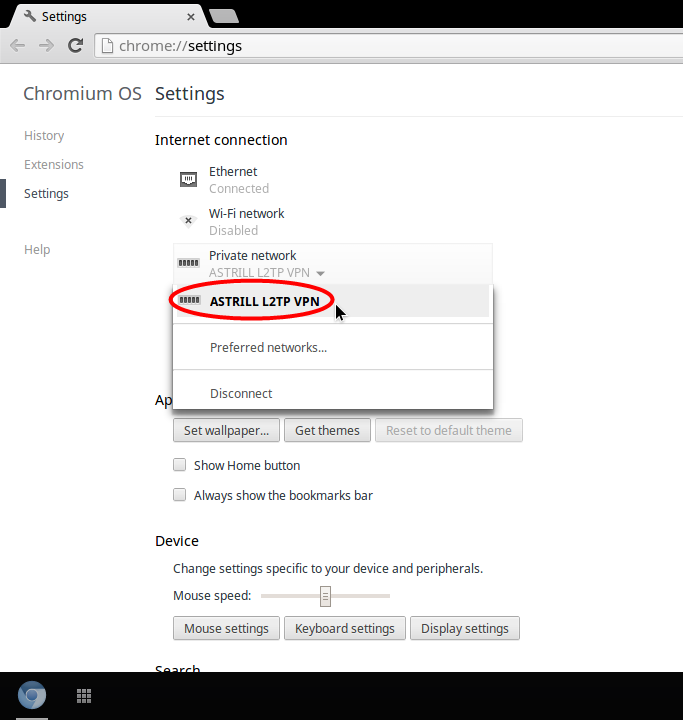 Or you can select "Disconnect" here, to disconnect from the VPN again.
STEP 5
This is the "Network options..." window that shows you additional info about the connection, and allows you to set proxy-settings(in case you're connected to the internet through a local proxyserver provided by your ISP)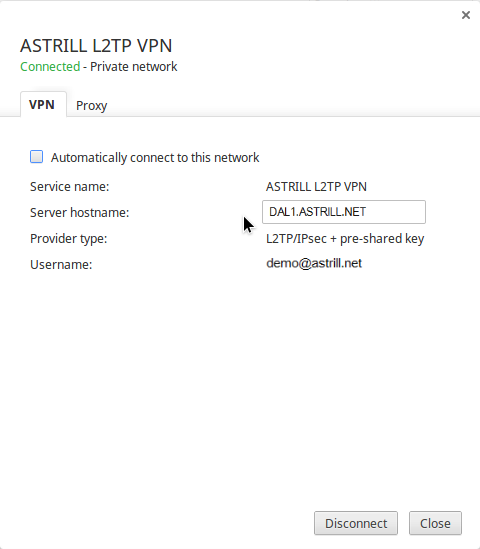 You can disconnect here as well.
That's all. To verify your current IP, visit this page.
---
Notes :

There have been reports of a bug making your VPN experience a bit annoying: about every 5 minutes, it automatically disconnects from your VPN and you can't reconnect unless you log out and in again, or delete your VPN and configure it again.
The Chrome OS developers are aware of this problem and you can keep track of this problem here and here.
A workaround for now is opening a terminal (Ctrl+Alt+T) and starting an endless ping using ping google.com. This seems to work fine for affected systems.