Astrill Setup Manual:How to configure L2TP/IPSec PSK on Android ICS
Jump to navigation
Jump to search
Attention! L2TP/IPSEC protocol won't be supported by Astrill after 1st January, 2021.
STEP 1

On the main screen tap on Settings icon.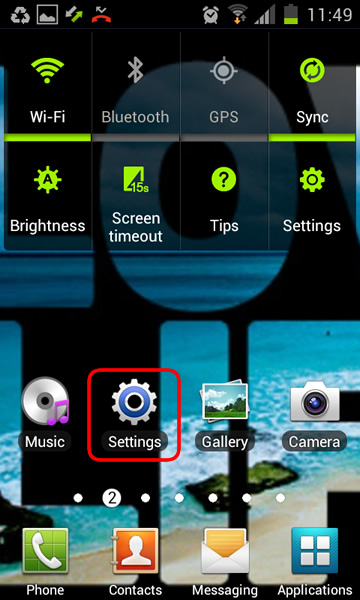 STEP 2

On Settings screen, under Wireless and network Tap on More...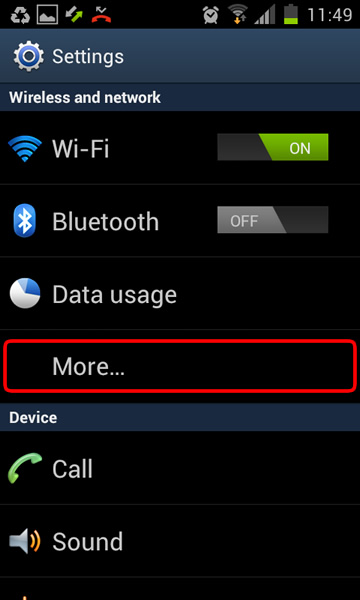 STEP 3
STEP 4
STEP 5

Here is a link to all VPN servers. (https://members.astrill.com/tools/vpn-servers)

1. For Name type in Astrill L2TP.
2. For Type select L2TP/IPSec PSK.
3. For Server address type in GTX1.ASTRILL.NET (always check Servers List)
4. For IPSec pre-shared key type in way2stars
5. Once you are done, tap on Save button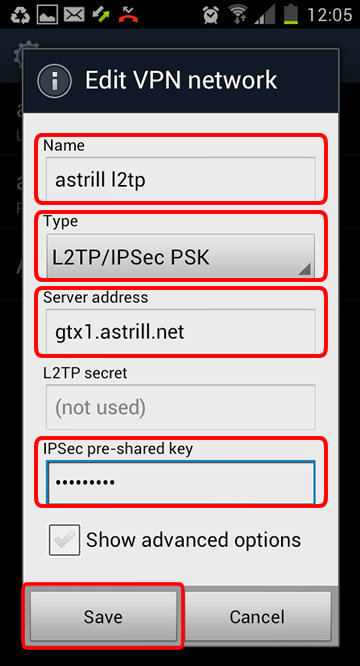 STEP 6

Tap on Astrill L2TP to select VPN connection we just created.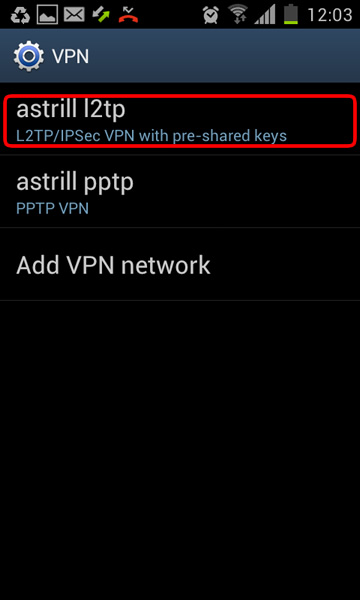 STEP 7

Before you can connect, you will be prompt to enter your username and password.

1. For Username type in Your Astrill VPN membership email
2. For Password type in Your Astrill VPN membership password
3. Once you are done, tap on Connect button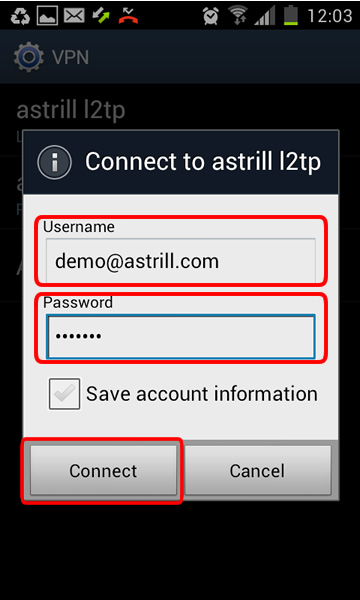 STEP 8

Once connected, you will see Connected under Astrill L2TP. Also you will see a key icon in title bar. This indicates that VPN connection is successful and VPN is ON.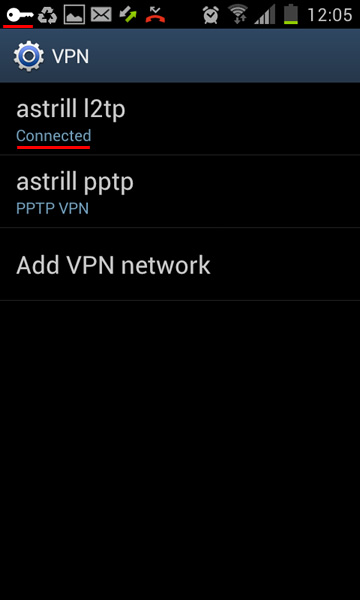 STEP 9

If you want to disconnect from VPN, tap on Astrill L2TP and then top on Disconnect button.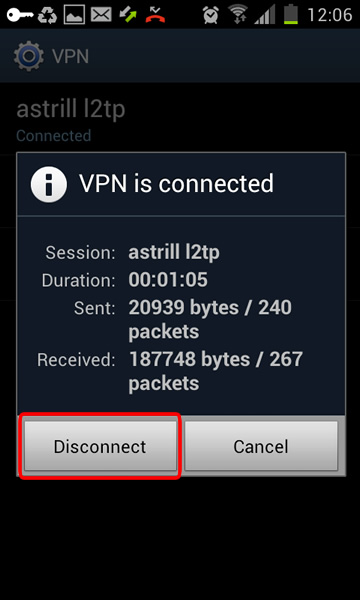 NOTE: When using PPTP/L2TP/IPSec VPN over 3G connection, make sure proxy settings are disabled. As it's likely these protocols can't work over proxy.