Astrill Setup Manual:How to configure OpenVPN with OpenVPN app on iPad
Jump to navigation
Jump to search
Install OpenVPN Connect iOS app
Install OpenVPN Connect from Apple Store, the official, free OpenVPN client for iOS developed by OpenVPN Technologies, Inc.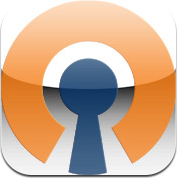 https://itunes.apple.com/us/app/openvpn-connect/id590379981?mt=8

Once you have installed OpenVPN Connect iOS app, you should see an icon similar to screen below. If so, then you are ready to import the OVPN config files.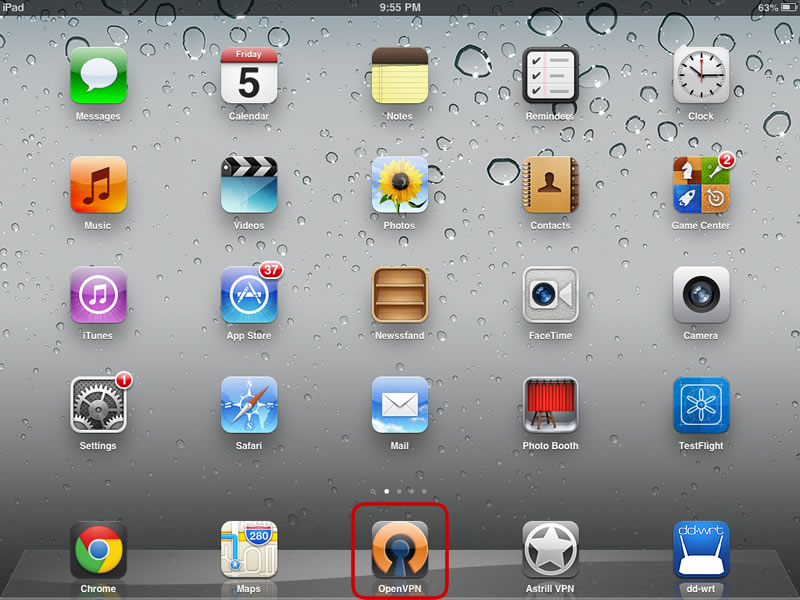 Import OpenVPN config files
When importing OVPN config files, please use Safari browser (other browser might not work properly). Login to Members section, and then navigate to Members > VPN SERVICES > OpenVPN certificates.

https://members.astrill.com/openvpn-certificates.php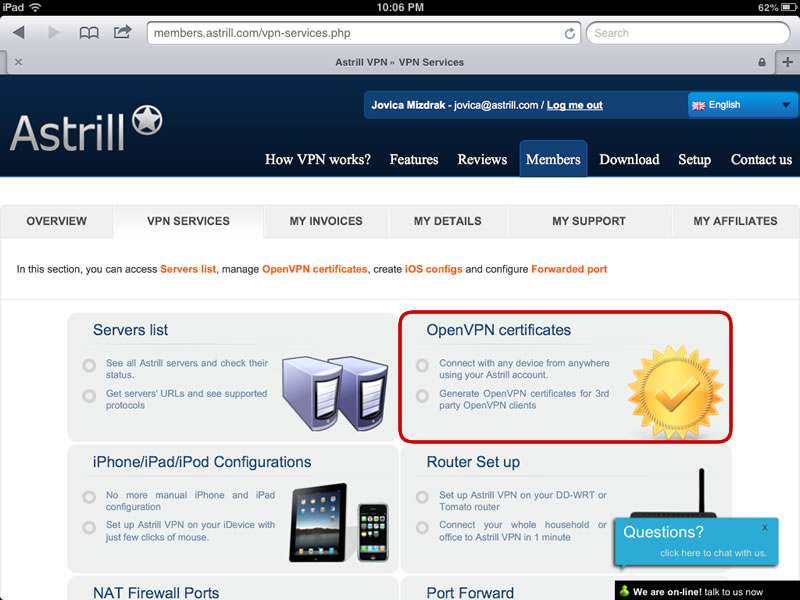 If you wish you can create new certificates for iPhone or you can use existing OpenVPN certificates/OVPN configs just fine. Tap on the blue folder to expand certificates folder, and select any VPN server location of your choice.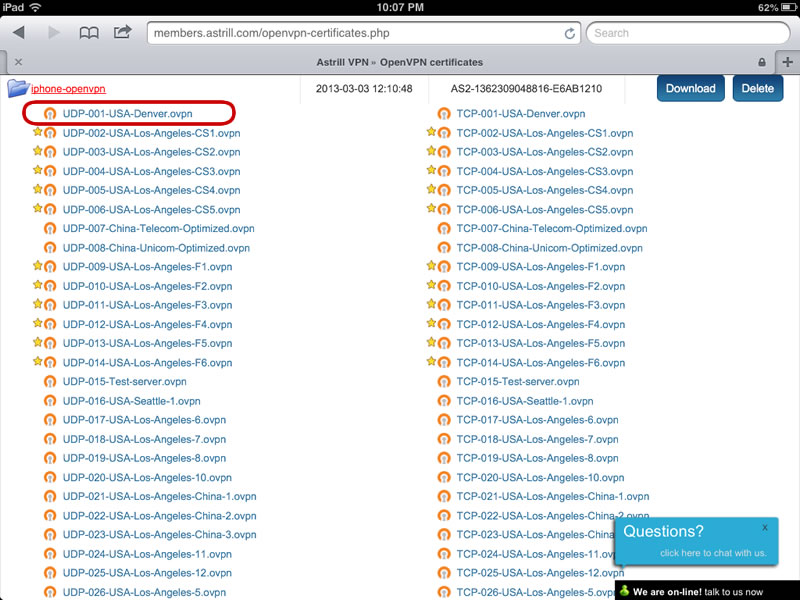 Tap on Open in OpenVPN button. This will import OVPN config file into OpenVPN Connect iOS app.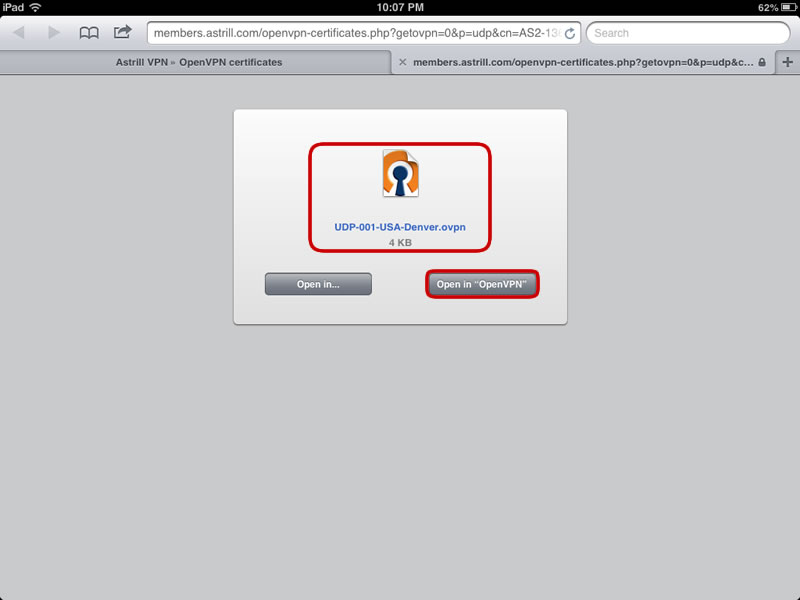 Tap on + (green plus) button. This will save and configure OVPN config file into OpenVPN Connect iOS app.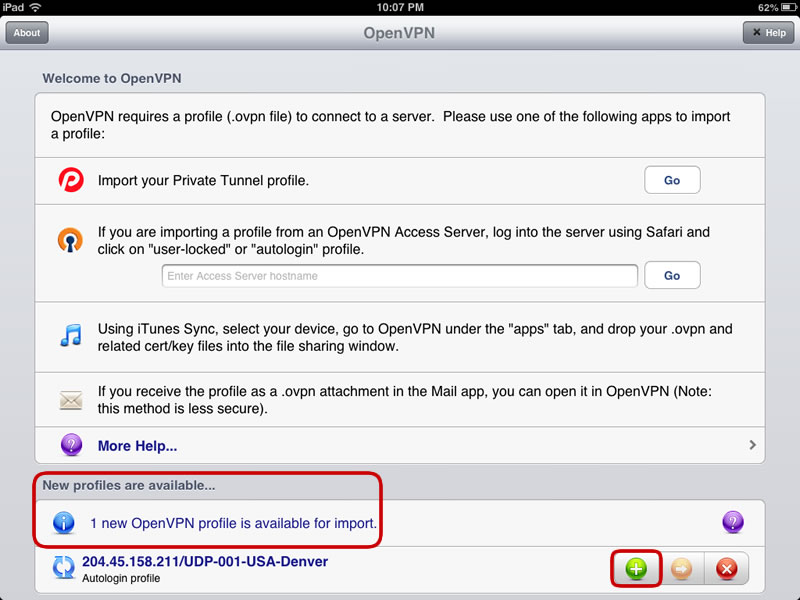 Connect to OpenVPN server
Tap/Slide on OFF button to connect to Astrill OpenVPN. On first use you might be prompted to confirm, Allow OpenVPN to enable VPN connection? - Tap on Yes button to confirm.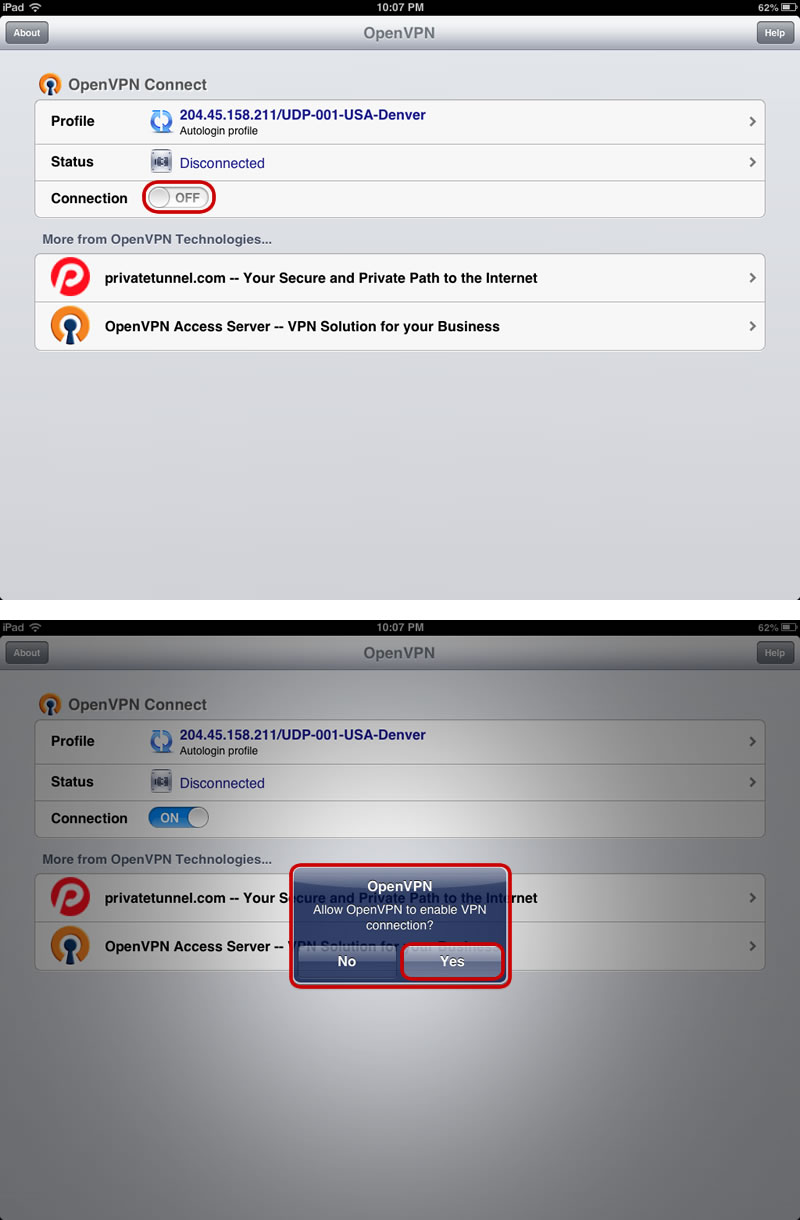 You will see status change from Connecting to Connected.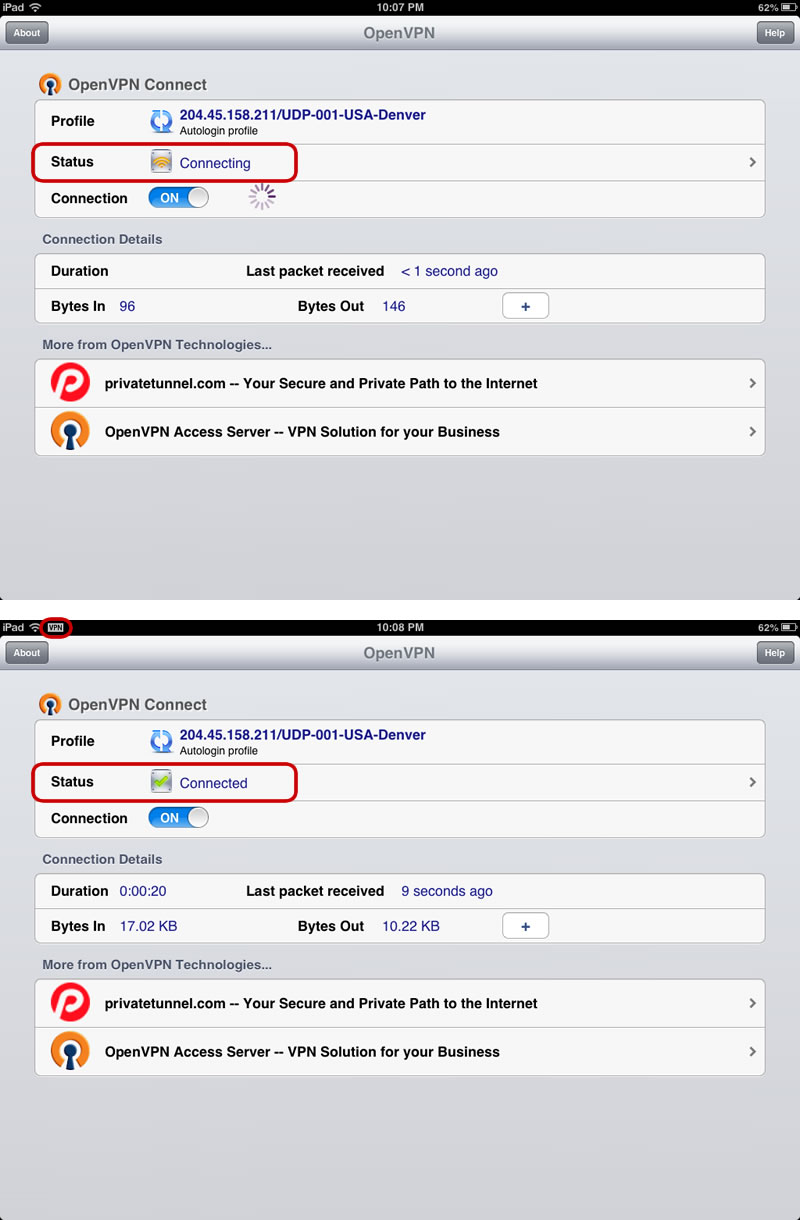 Done ! You can now browse the Internet.