Astrill Setup Manual:How to setup WireGuard on Linux: Difference between revisions
Jump to navigation
Jump to search
 

Line 37:
Line 37:

'''NOTE''': To disconnect/deactivate WireGuard run following command in terminal: wg-quick down Downloads/wg0.conf

'''NOTE''': To disconnect/deactivate WireGuard run following command in terminal: wg-quick down Downloads/wg0.conf






[[File:Wireguard-linux-4.png|border]

[[File:Wireguard-linux-4.png|border]
---
Latest revision as of 15:40, 24 June 2020
STEP 1
Open Terminal on your Linux OS and run following command to install WireGuard: sudo apt install wireguard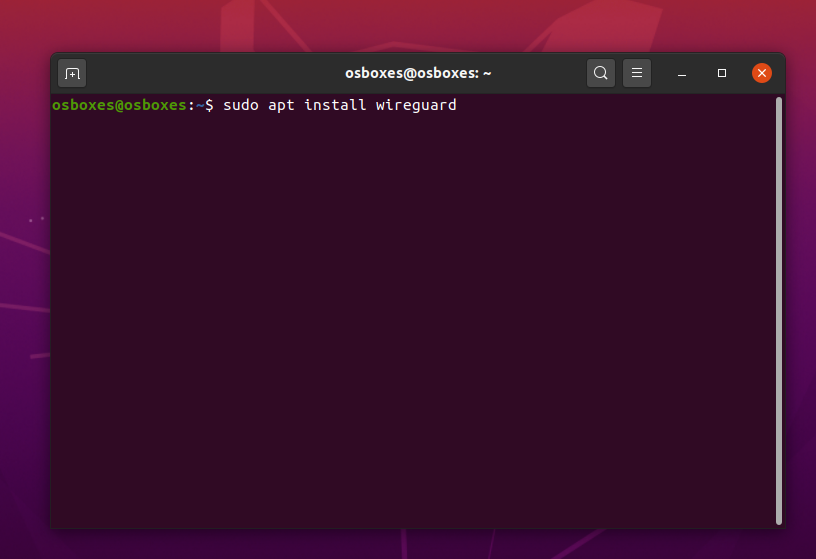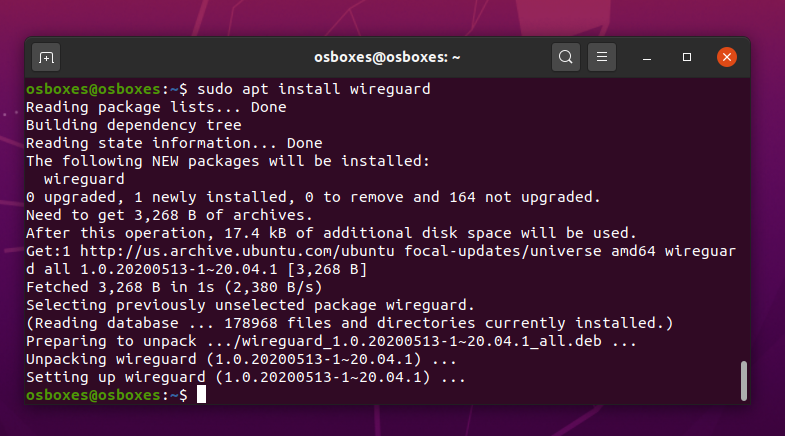 STEP 2
Login your Astrill account on Astrill website: https://www.astrill.com/member-zone/log-in
STEP 3
After login, go to "VPN Services" tab and then go to "WireGuard configurations".
STEP 4
Now generate WireGuard configuration file for your desired server and download it.
STEP 5
Now open Terminal again and run following command to activate WireGuard: wg-quick up Downloads/wg0.conf
In that above command "Downloads" is the location where you downloaded WireGuard .conf file and "wg0.conf" is the name of downloaded file.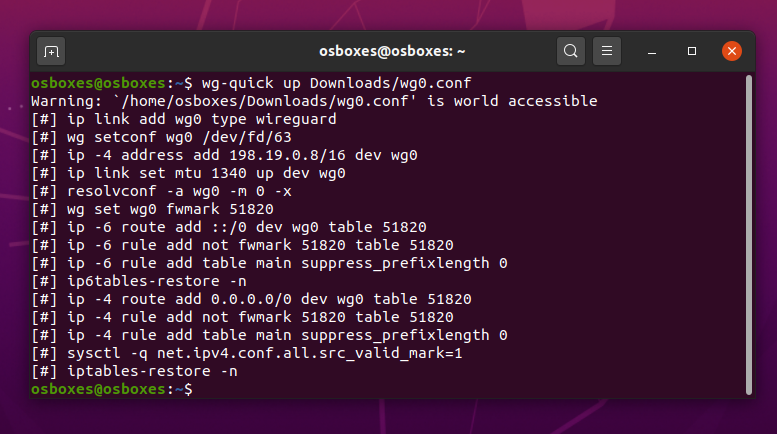 STEP 6
After activating WireGuard open following link in browser to check if WireGuard is connected or not: https://www.astrill.com/what-is-my-ip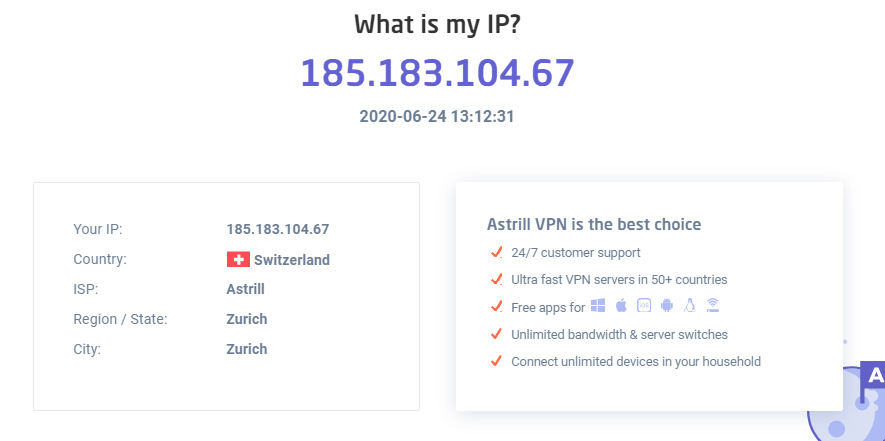 If you see your IP changed, you're good to go.
NOTE: To disconnect/deactivate WireGuard run following command in terminal: wg-quick down Downloads/wg0.conf