Astrill Setup Manual:How to setup WireGuard on Windows 10
Jump to navigation
Jump to search
STEP 1
Download WireGuard client for your Windows OS from following link: https://www.wireguard.com/install/
STEP 2
Install downloaded WireGuard client and restart your PC.
STEP 3
Login your Astrill account on Astrill website: https://www.astrill.com/member-zone/log-in
STEP 4
After login, go to "VPN Services" tab and then go to "WireGuard configurations".
STEP 5
Now generate WireGuard configuration file for your desired server and download it.
STEP 6
Run WireGuard client as administrator.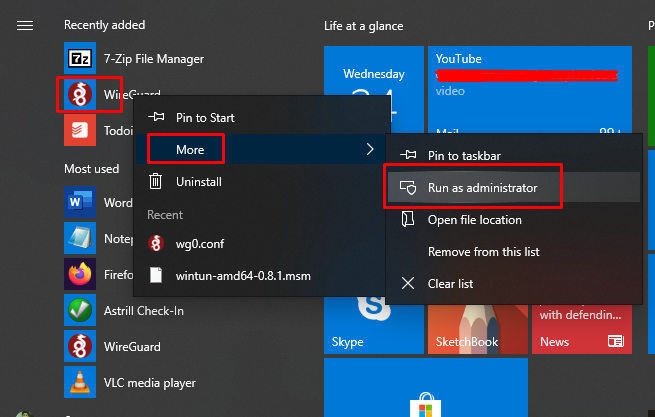 STEP 7
Import downloaded WireGuard .conf file into WireGuard client which was downloaded at 5th step.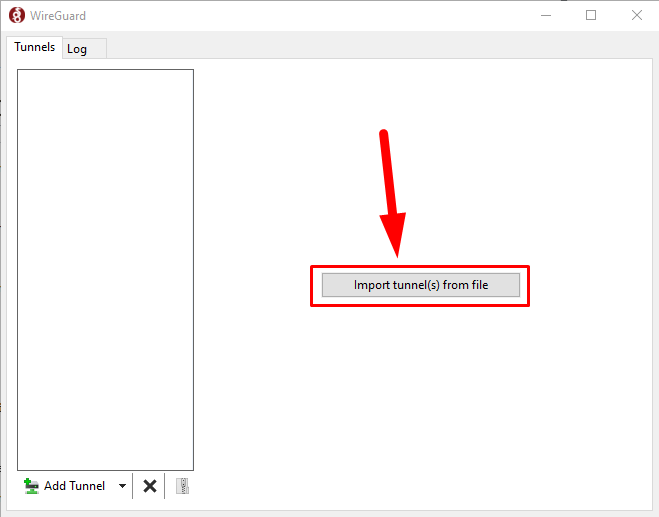 STEP 8
Now click on "Activate" button to connect WireGuard client.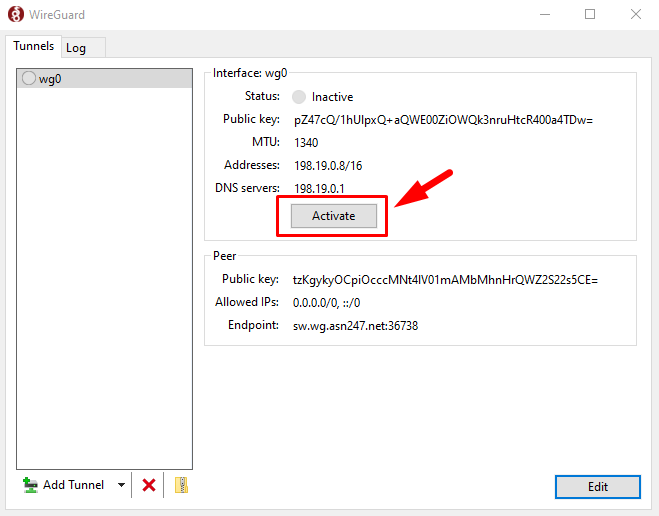 STEP 9
After activating WireGuard client open following link in browser to check if WireGuard is connected or not: https://www.astrill.com/what-is-my-ip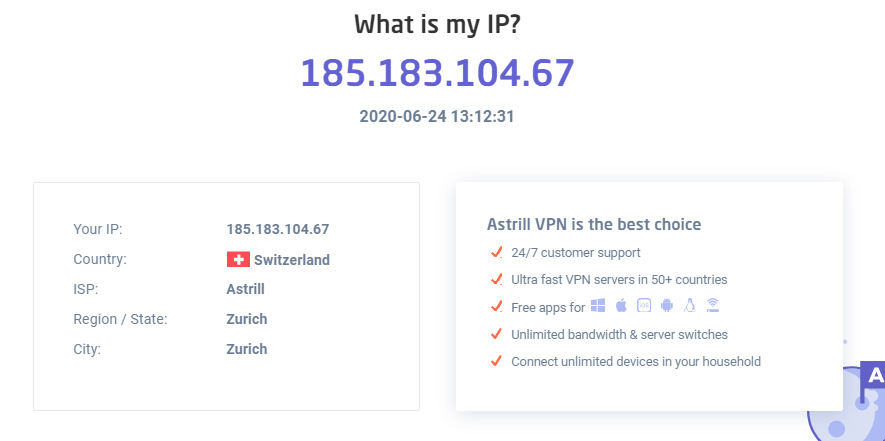 If you see your IP changed, you're good to go.