Astrill Setup Manual:Incorrect Location on Google: Difference between revisions
Jump to navigation
Jump to search
Line 4:
Line 4:





[[File:Google_redirect_1.png|1000px|]]

[[File:Google_redirect_1.png|1000px|]]
---
Revision as of 02:46, 6 April 2021
Some users are reporting about Google showing inaccurate location than where our server is located. Like, when you're connected to a "USA" server and access "www.google.com", either it redirects you to a different region's google homepage or it shows different location at bottom of the page.
For example, check this screenshot below: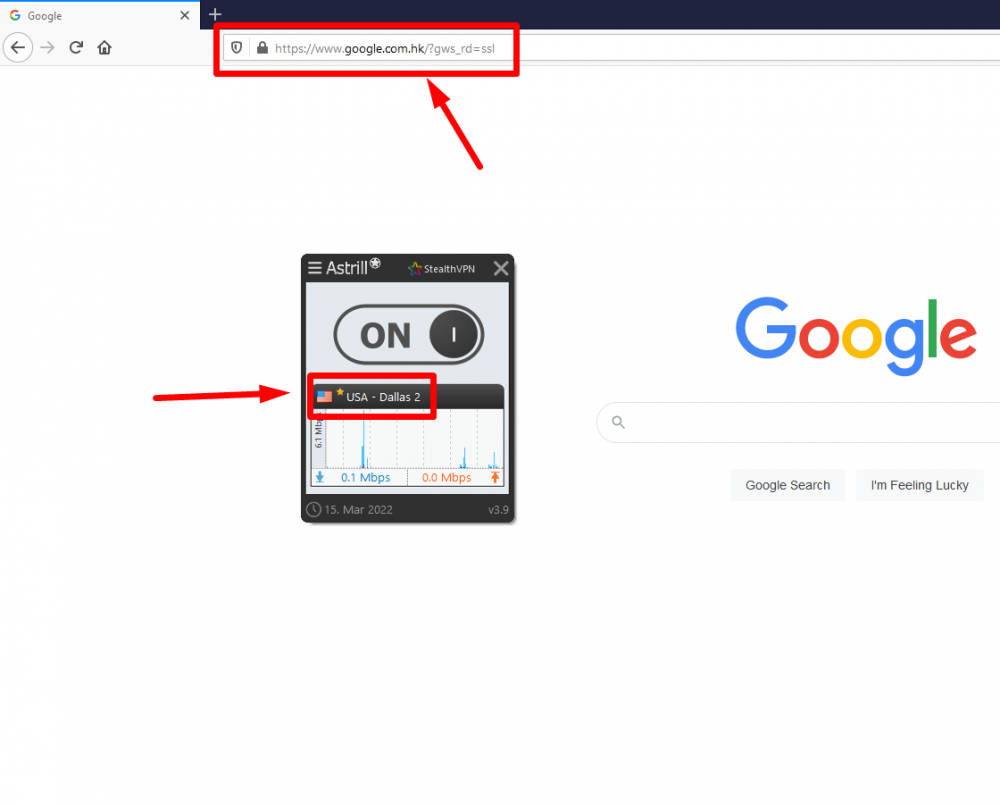 ---
---
Please be informed, this is not a problem related to Astrill VPN. That is a problem related to Google's IP2location database.