Astrill Router Applet:DNS
Jump to navigation
Jump to search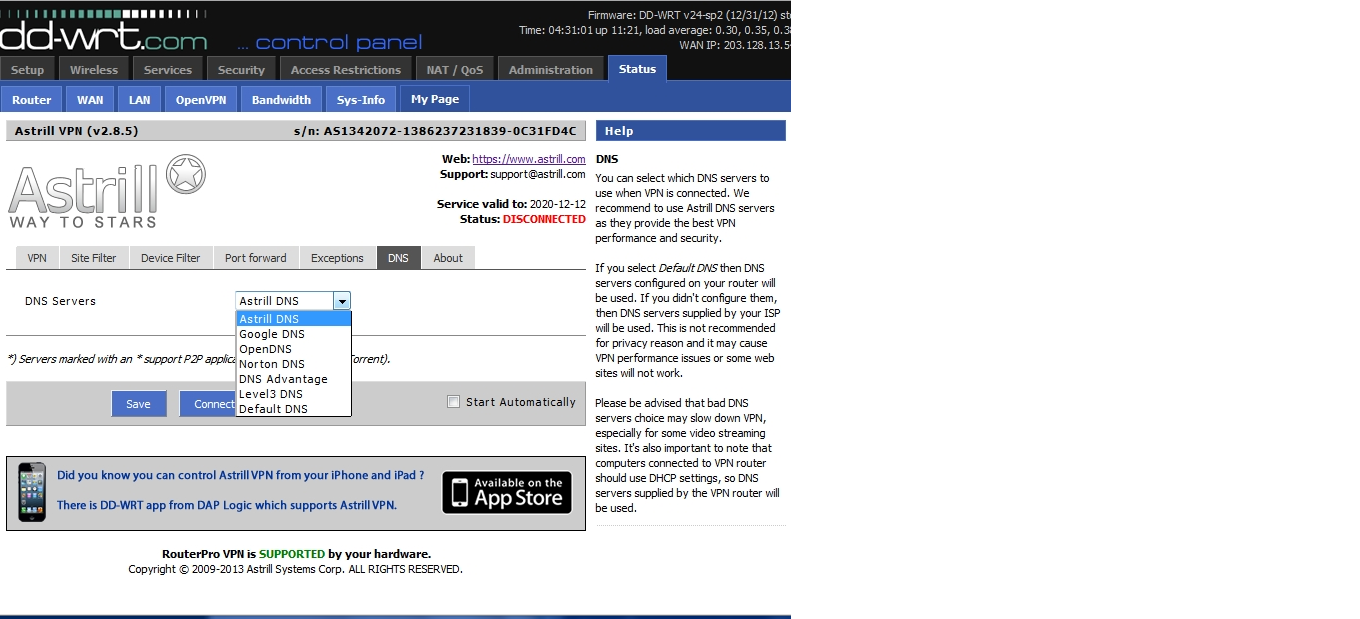 You can select which DNS servers to use when VPN is connected. We recommend to use Astrill DNS servers as they provide the best VPN performance and security.

If you select Default DNS, servers configured on your router will be used. If you did not configure them, DNS servers supplied by your ISP will be used. This is not recommended for privacy reason and it may VPN performance issue or some websites will not work.
Please be advised that bad DNS servers may slow down VPN, especially for some video streaming sites. It is also to note that computers connected to VPN router should DHCP settings, so DNS servers supplied by the router will be used.