Astrill Setup Manual:How to configure IKEv2 IPsec VPN on BlackBerry Phone
Jump to navigation
Jump to search
Attention! IKEv2/IPSEC protocol won't be supported by Astrill after 1st January, 2021.
STEP 1 - Go to Settings, by tapping on the icon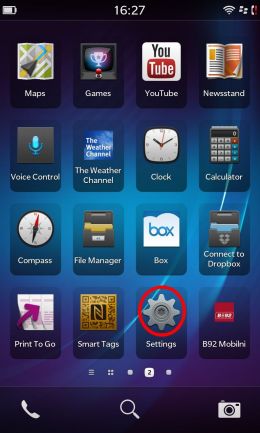 STEP 2 - Then tap 'Network Connections', on the next screen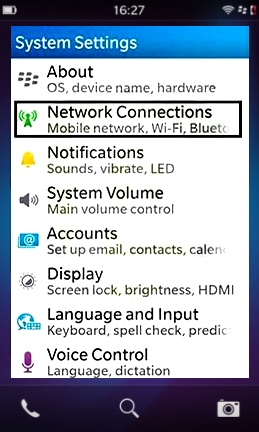 STEP 3 - Then tap 'VPN'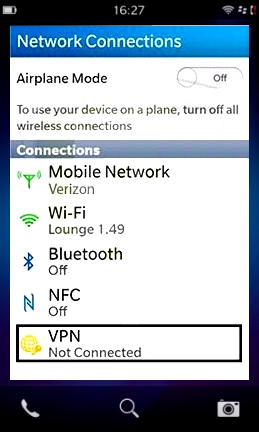 STEP 4 - Then tap on 'Add new VPN Profile'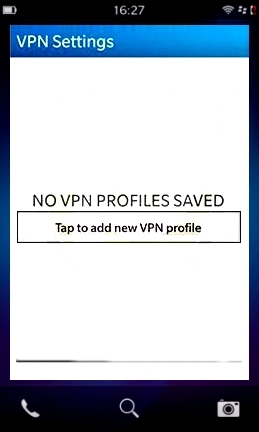 STEP 5 - Complete the data fields as mentioned below :
i. Profile Name  : Any preferred name
ii. Server Address  : gtx1.astrill.net (for more servers, check the server list over here: https://members.astrill.com/tools/vpn-servers )
iii. Gateway Type  : Microsoft IKEv2 VPN Server
iv. Authentication Type  : EAP-MSCHAPv2
v. Authentication ID Type : ----
vi. Authentication ID*  : Astrill's account Username
vii. MSCHAPv2 Password*  : Astrill's account Password

Kindly leave the rest of the fields as it is & tap on 'Save'.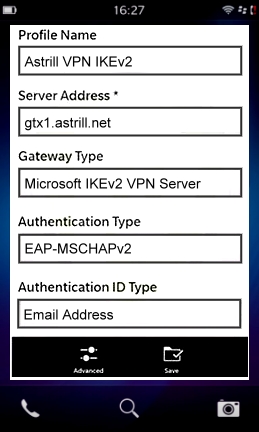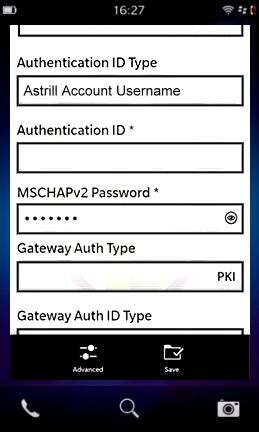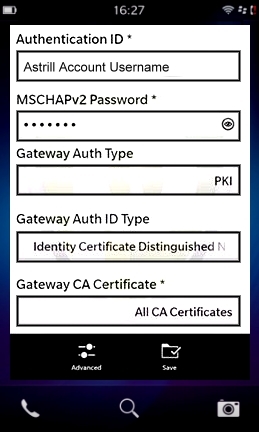 STEP 6 Select the VPN Profile to connect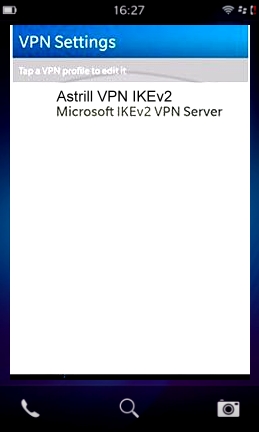 STEP 7 You will see 'Connecting to VPN Profile' notification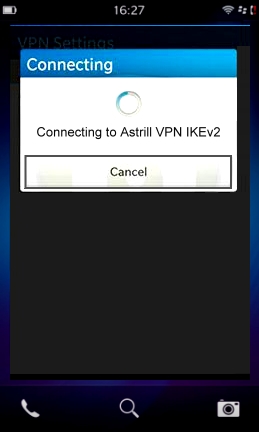 STEP 8 Once connected, you will be able to see the option for disconnection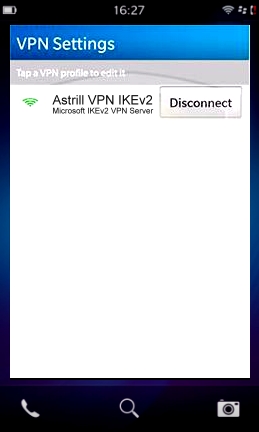 STEP 9 IP Address Verification
You can verify IP Address after successful connection from https://www.astrill.com/what-is-my-ip