Astrill Setup Manual:How to configure IKEv2 IPsec VPN on Windows Phone 8.1
Jump to navigation
Jump to search
Attention! IKEv2/IPSEC protocol won't be supported by Astrill after 1st January, 2021.
STEP 1

Open the Settings and then open VPN.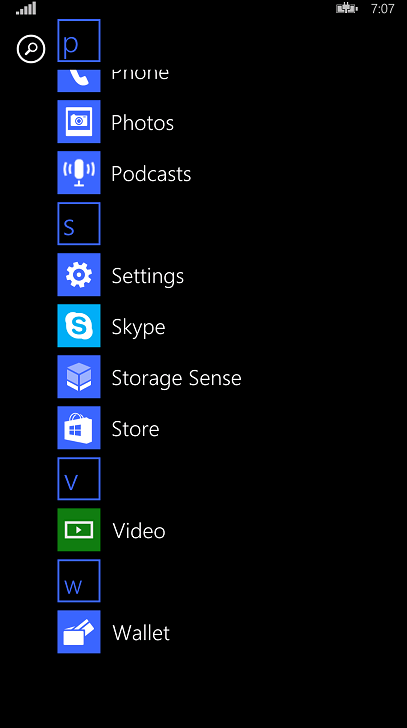 STEP 2
STEP 3
STEP 4

Here is a link to all Astrill VPN servers. To make setup even easier, server names are the same for all VPN types. https://members.astrill.com/tools/vpn-servers

1. For Server name or IP address type in GST.ASTRILL.NET (always check Servers List)
2. For Type select IKEv2.
3. For Connect using select user name + password
4. For User name type in Your Astrill VPN membership email
5. For Password type in Your Astrill VPN membership password
6. Once you are done, tap on Save button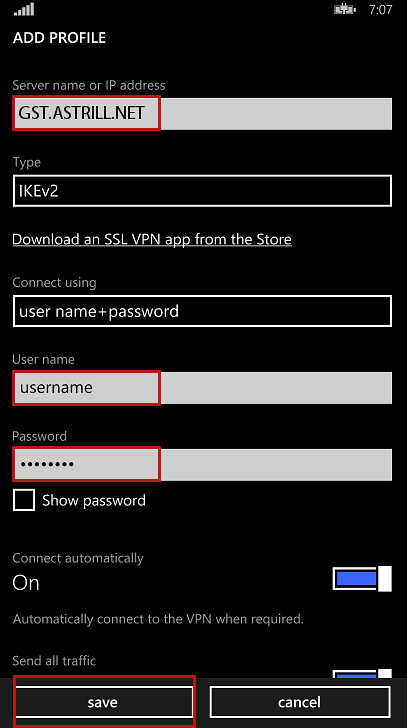 STEP 5

Windows mobile automatically establishes a VPN connection, if the connection has been established successfully it should look like this.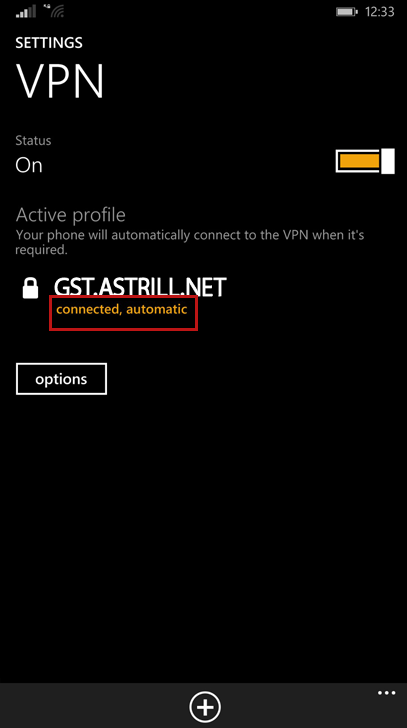 STEP 6

Let's check our IP address just to be sure. https://www.astrill.com/what-is-my-ip