Astrill Setup Manual:How to configure IPSec Cisco on iPhone and iPod Touch
Jump to navigation
Jump to search
Attention! IPSEC protocol won't be supported by Astrill after 1st January, 2021.
STEP 1
On the main screen tap on Settings icon.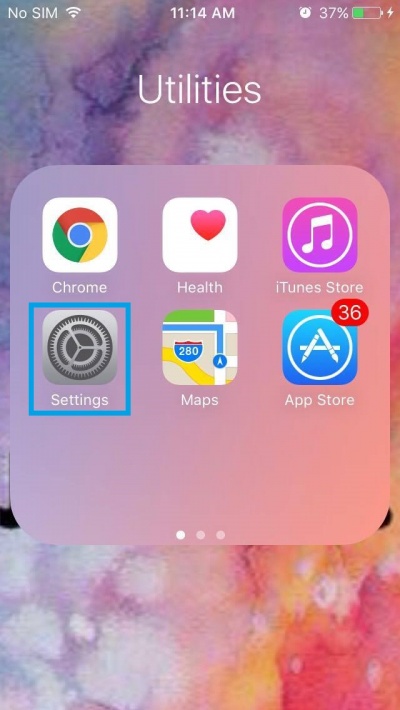 STEP 2
Tap on General then tap on VPN.
STEP 3
Tap on Add VPN Configuration....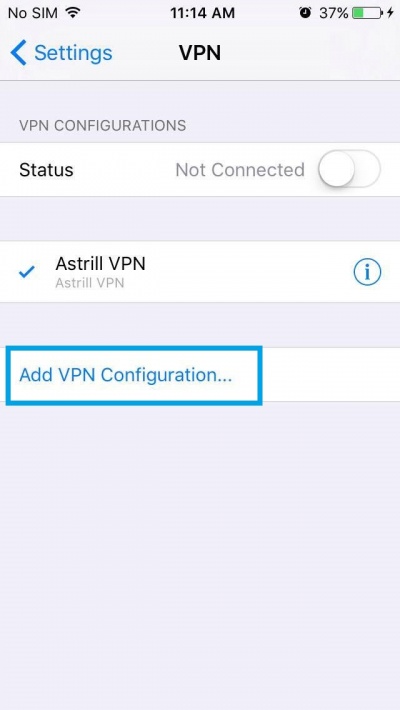 STEP 4
Tap on IKEv2> at the right side of Type.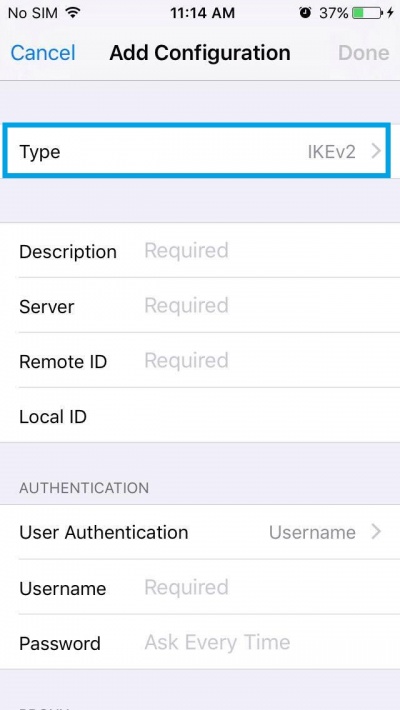 STEP 5
Tap on IPsec then tap on Add Configuration above.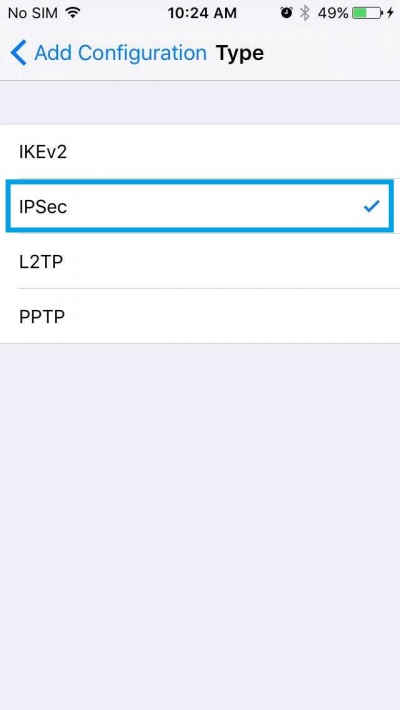 STEP 6
Fill out the requires info:
You can check our Servers list here: https://members.astrill.com/tools/vpn-servers
  For Description: type Astrill IPsec
  For Server: See Servers List
  For Account: type your Astrill account email address
  For Password: type your Astrill account password
  For Secret: type way2stars


Once you are done, tap on Done.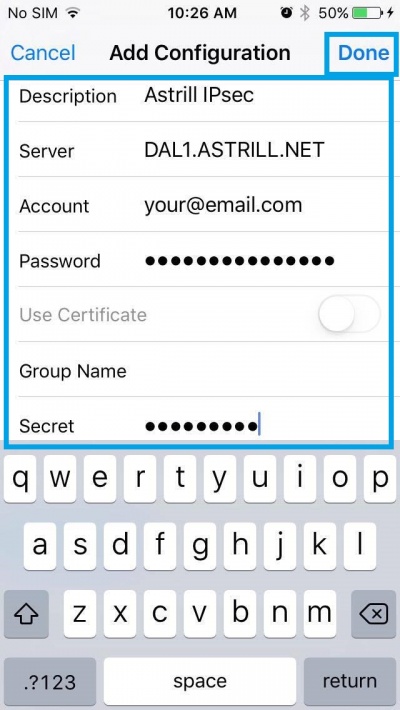 STEP 7
Tap on Astrill IPsec.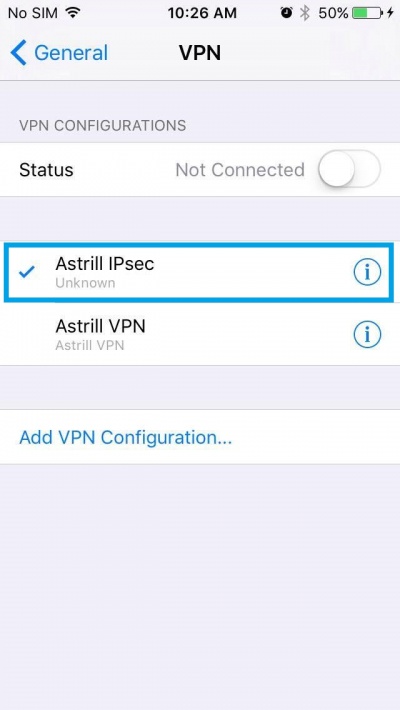 STEP 8
In Status, slide ON/OFF switch to turn ON to connect to server.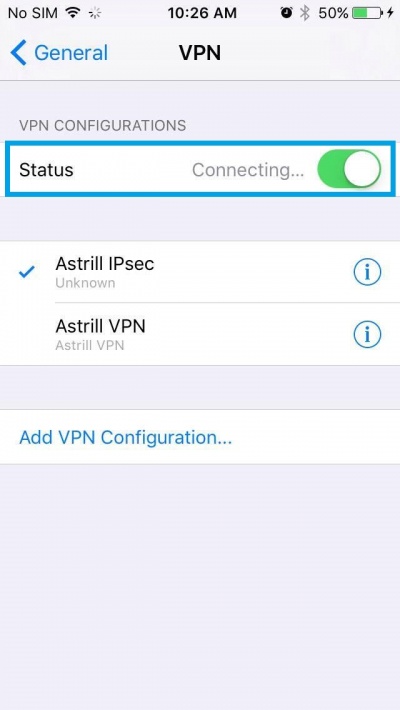 STEP 9
Once connected, you will see VPN icon in title bar. This indicates that VPN connection is ON.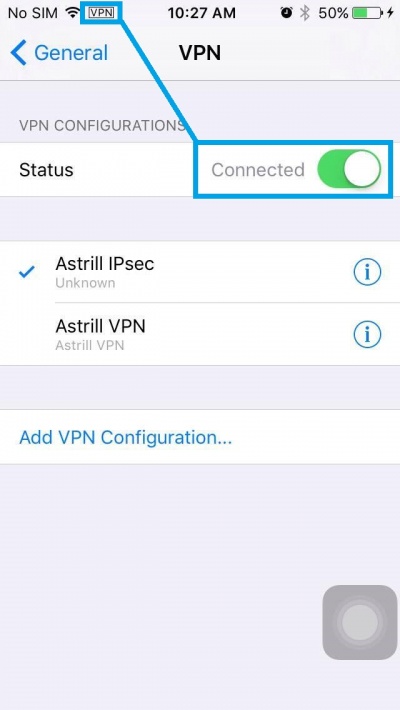 STEP 10
Let's check our IP address just to be sure. https://www.astrill.com/what-is-my-ip