Astrill Setup Manual:How to configure PPTP on iPhone and iPod Touch
Jump to navigation
Jump to search
Attention! PPTP protocol won't be supported by Astrill after 1st January, 2021.
STEP 1
On the main screen tap on Settings icon.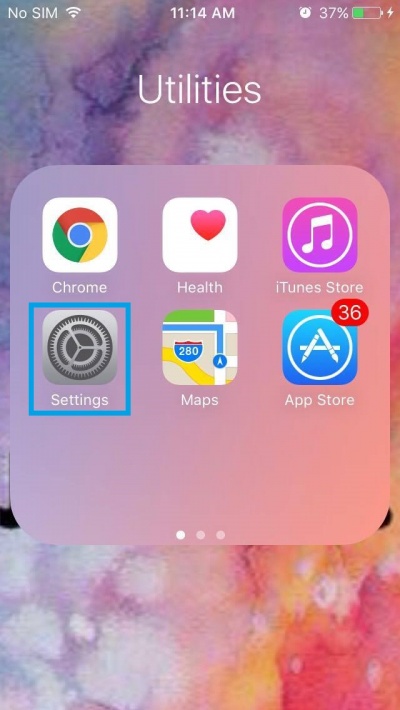 STEP 2
Tap on General then tap on VPN.
STEP 3
Tap on Add VPN Configuration....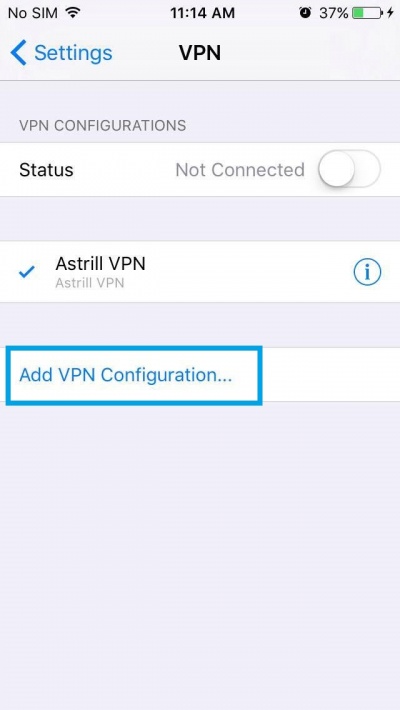 STEP 4
Tap on IKEv2> at the right side of Type.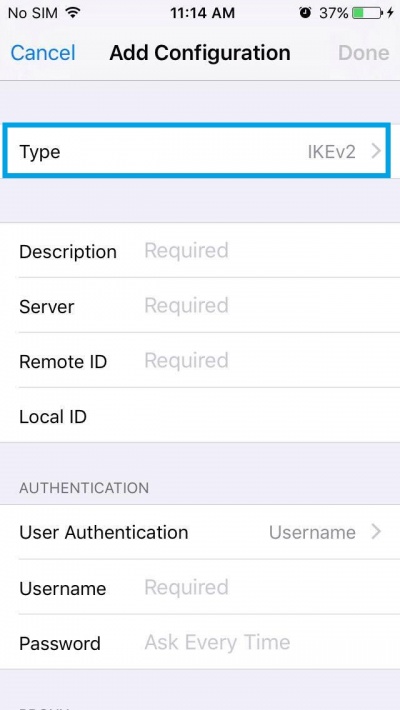 STEP 5
Tap on PPTP then tap on Add Configuration above.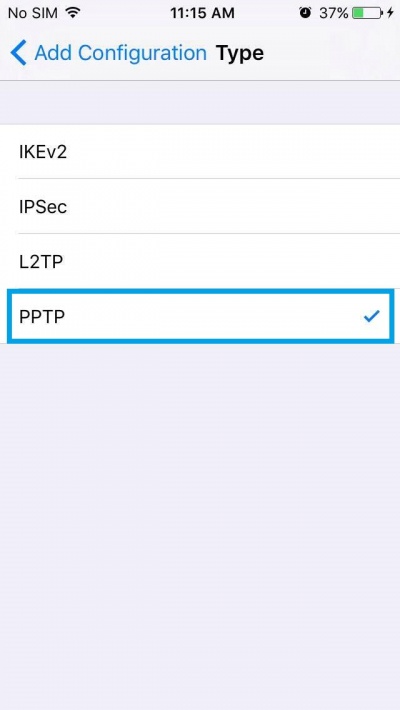 STEP 6
Fill out the requires info:
You can check our Servers list here: https://members.astrill.com/tools/vpn-servers
  For Description: type Astrill PPTP
  For Server: See Servers List
  For Account: type your Astrill account email address
  For Password: type your Astrill account password


Once you are done, tap on Done.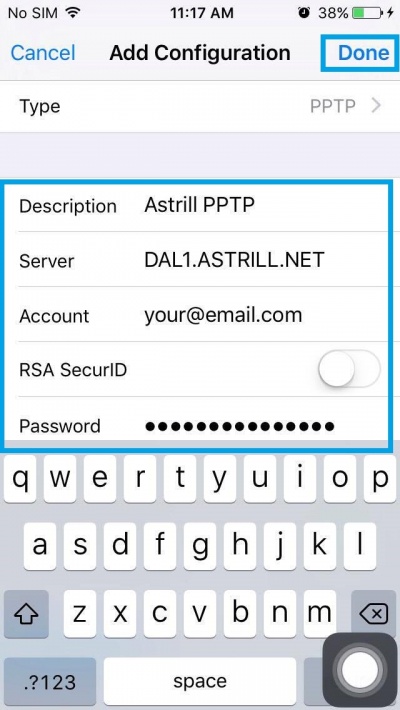 STEP 7
Tap on Save.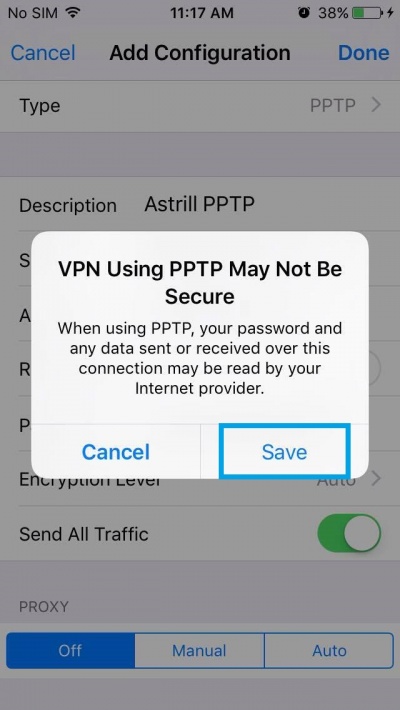 STEP 8
Tap on Astrill PPTP.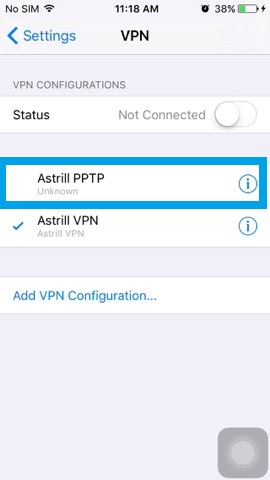 STEP 9
In Status, slide ON/OFF switch to turn ON to connect to server.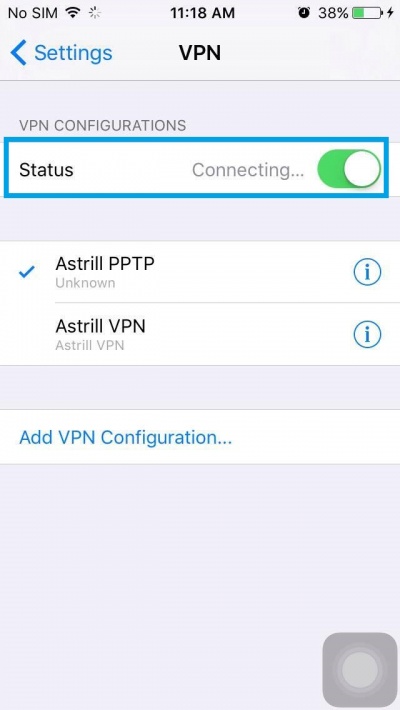 STEP 10
Once connected, you will see VPN icon in title bar. This indicates that VPN connection is ON.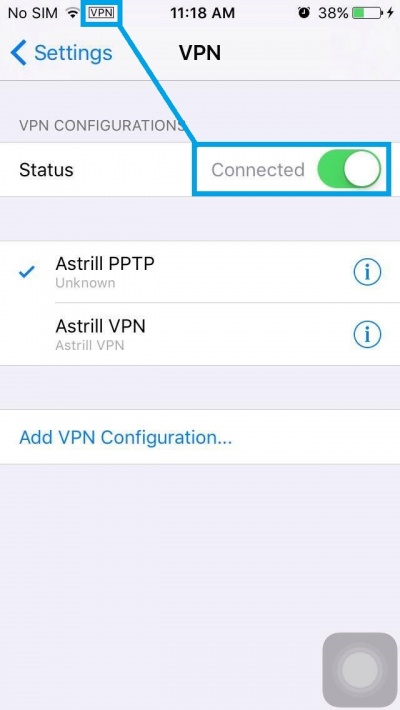 STEP 11
Let's check our IP address just to be sure. https://www.astrill.com/what-is-my-ip