Astrill Setup Manual:How to configure OpenVPN with Network Manager on Linux
Jump to navigation
Jump to search
1. First open terminal, and use this command to install the OpenVPN Network Manager plugin:
sudo apt-get install network-manager-openvpn openvpn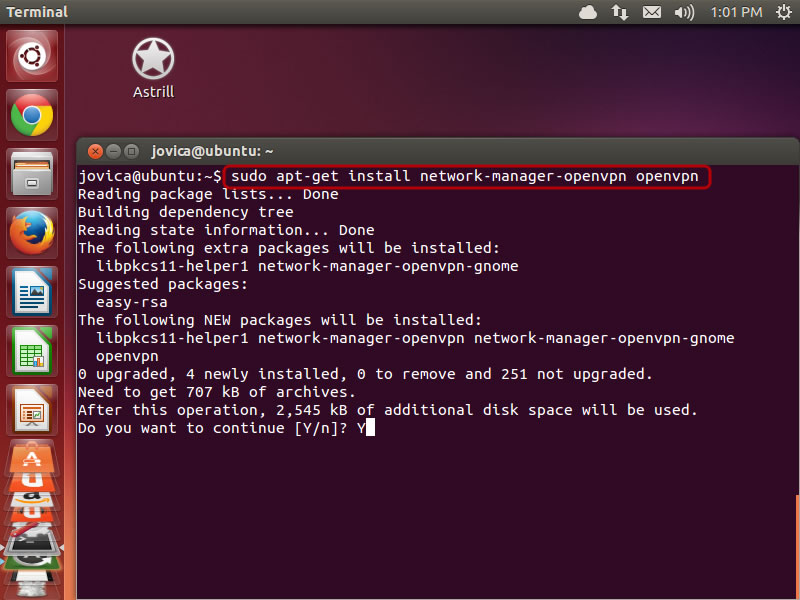 ---
2. Login to Members area, and create and download a certificate for OpenVPN with configuration files. Click on Members, login to your account, then click VPN Services, and then click on OpenVPN certificates generation.
https://members.astrill.com/openvpn-certificates.php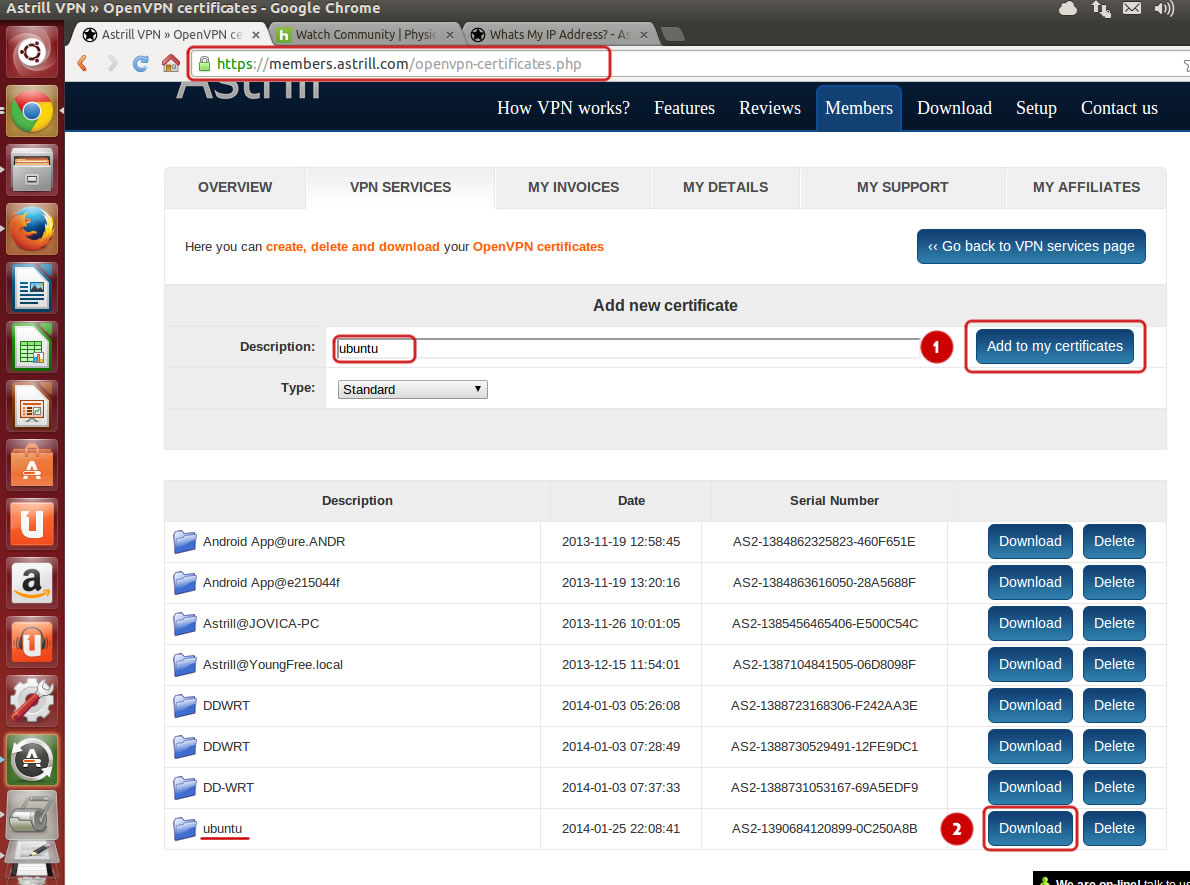 ---
3. Open Astrill-ubuntu.zip file you just downloaded, and pick a server and extract the OVPN file (in this example 27-USA-Seattle-1.ovpn).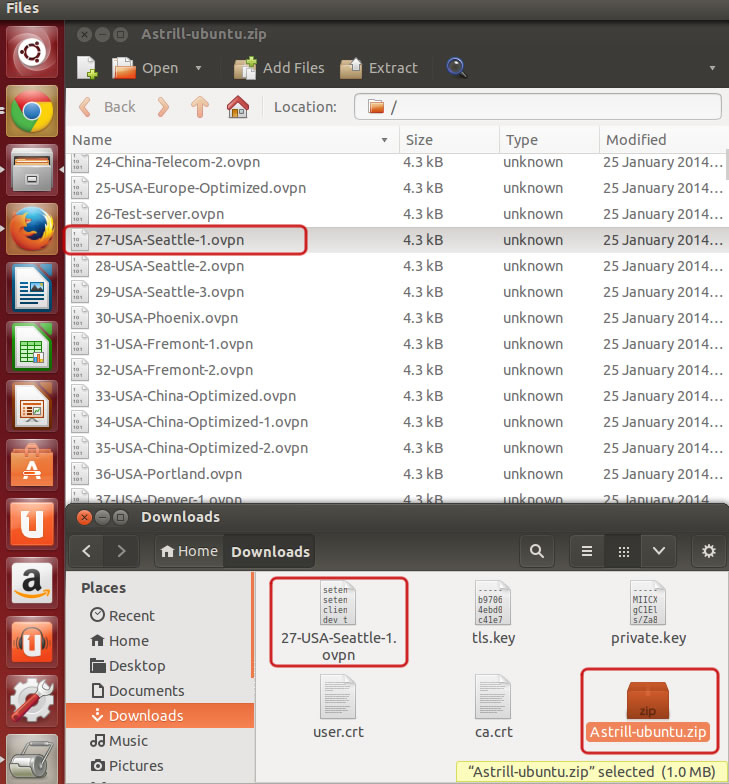 Then make 4 copies of 27-USA-Seattle-1.ovpn file, and rename them and edit them accordingly:
Text between <ca></ca> tags goes into ca.crt file
Text between <cert></cert> tags goes into user.crt file
Text between <key></key> tags goes into private.key file
Text between <tls-auth></tls-auth> tags goes into tls.key file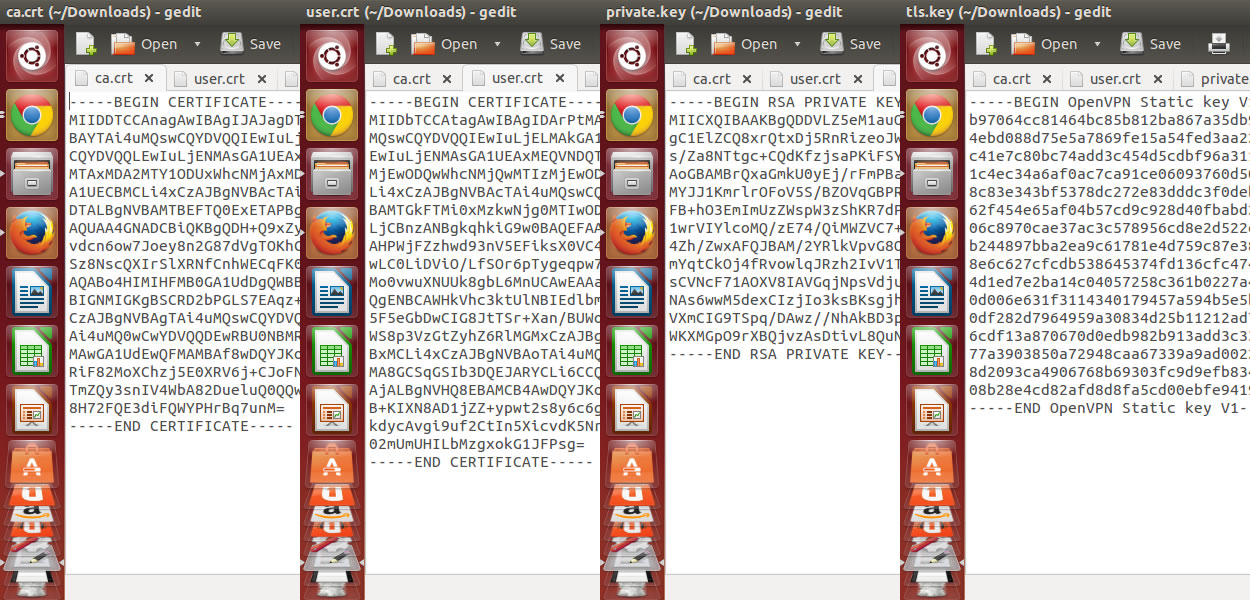 ---
4. By default files are downloaded to /tmp/ folder on your linux. In our case exact file location of zipped OpenVPN certificates is /tmp/Astrill-Linux-CLI-OpenVPN.zip. I have created a new folder on Desktop, called Astrill-OpenVPN, exact location is /root/jovica/Desktop/Astrill-OpenVPN, I change current location to that directory. To unzip OpenVPN certificates, type in unzip /tmp/Astrill-Linux-CLI-OpenVPN.zip
File:Linux-openvpn-client-004.jpg
---
5. Run the OpenVPN client with the downloaded client config file. You can use any VP server, type in sudo openvpn --config 01-USA-Dallas-1.ovpn. If you see Initialization Sequence Completed, that means you are successfully connected to Astrill OpenVPN.
File:Linux-openvpn-client-005.jpg
---