Difference between revisions of "Astrill Setup Manual:How to configure PPTP on Android"
Jump to navigation
Jump to search
 

Line 1:
Line 1:
 
+
 
+
 
+
 

== STEP 1 - Settings icon ==

 

== STEP 1 - Settings icon ==

 
 
---
Latest revision as of 00:48, 1 December 2020
Attention! PPTP protocol won't be supported by Astrill after 1st January, 2021.
STEP 1 - Settings icon
On the main screen tap on Settings icon.
STEP 2 - Wireless & networks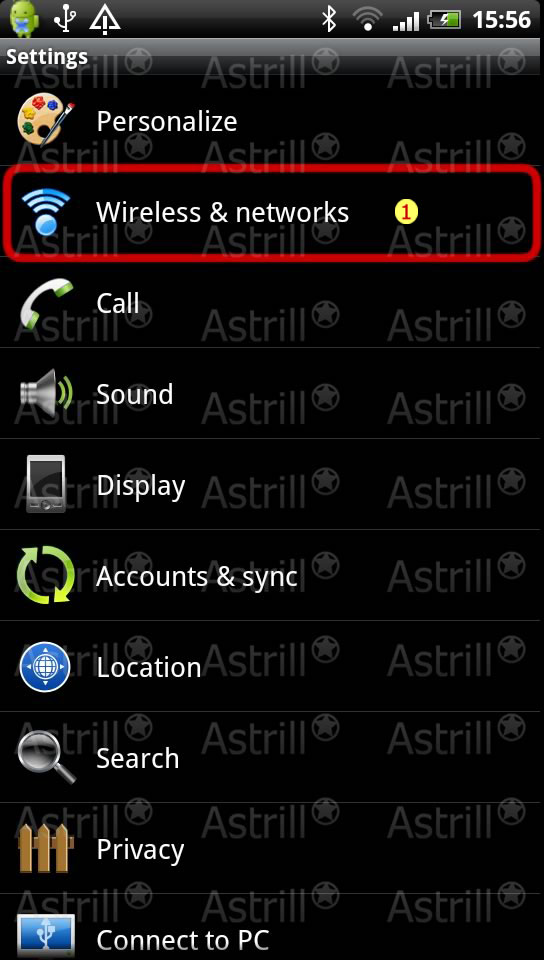 Tap on Wireless & networks.
STEP 3 - VPN Settings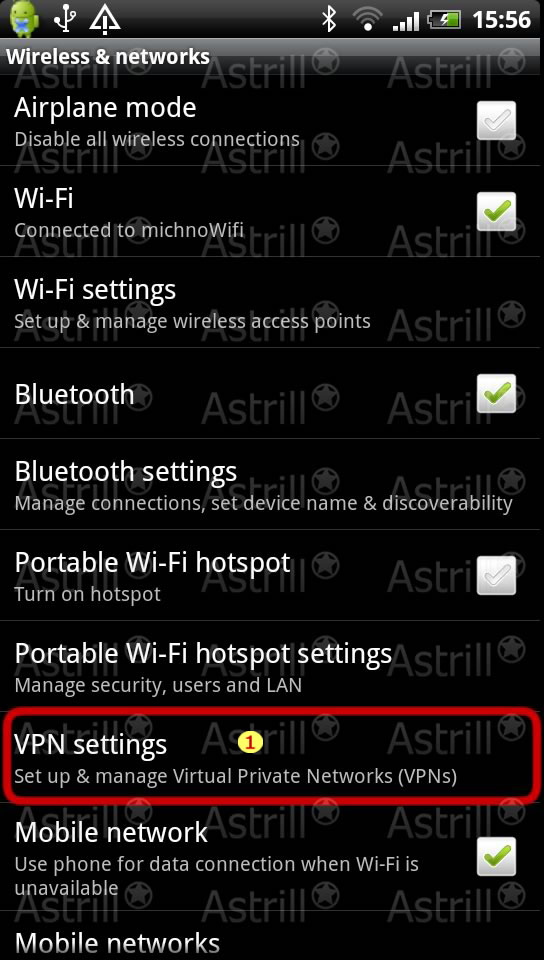 Tap on VPN Settings.
STEP 4 - Add VPN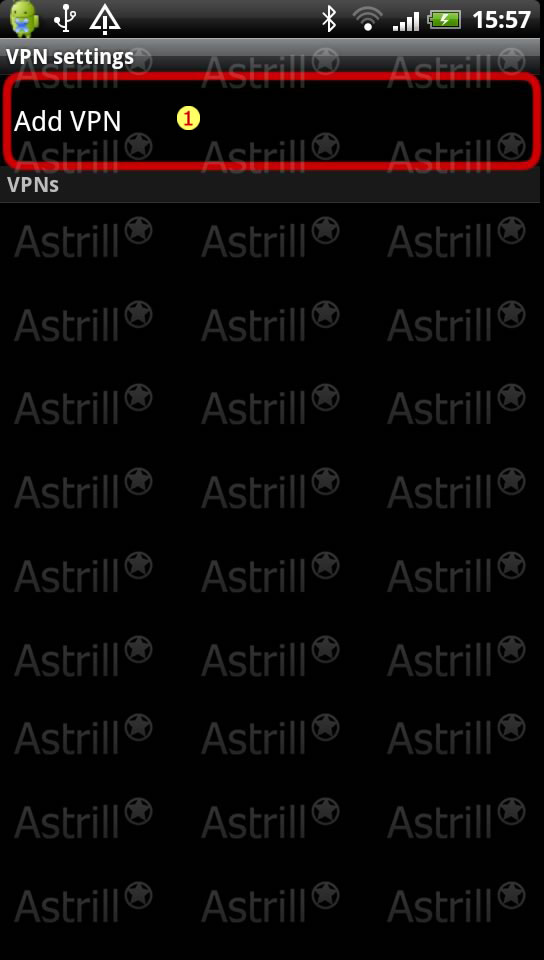 Tap on Add VPN.
STEP 5 - Add PPTP VPN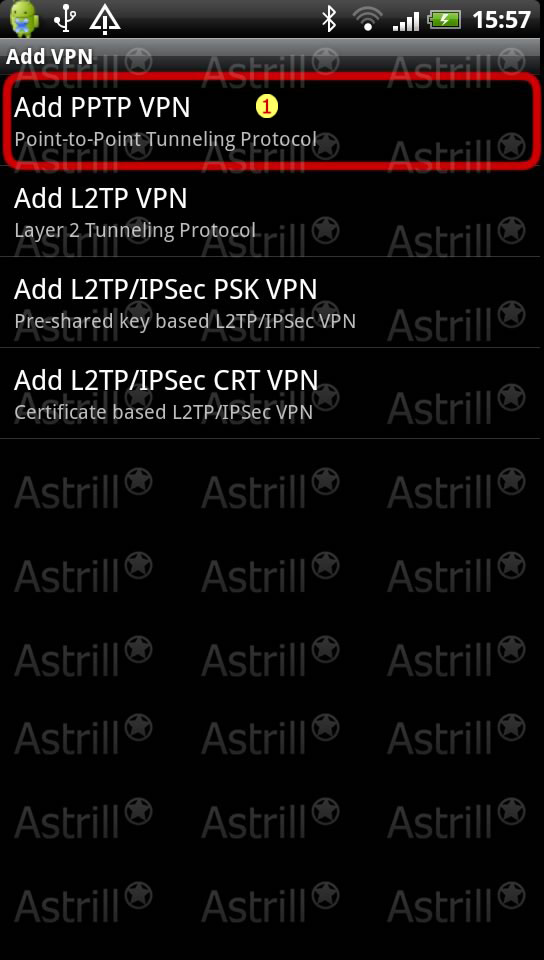 Under Add VPN you can add as many VPN connections as you need. Let's get started, tap on Add PPTP VPN to create our first VPN connection.
STEP 6 - Add PPTP VPN Configuration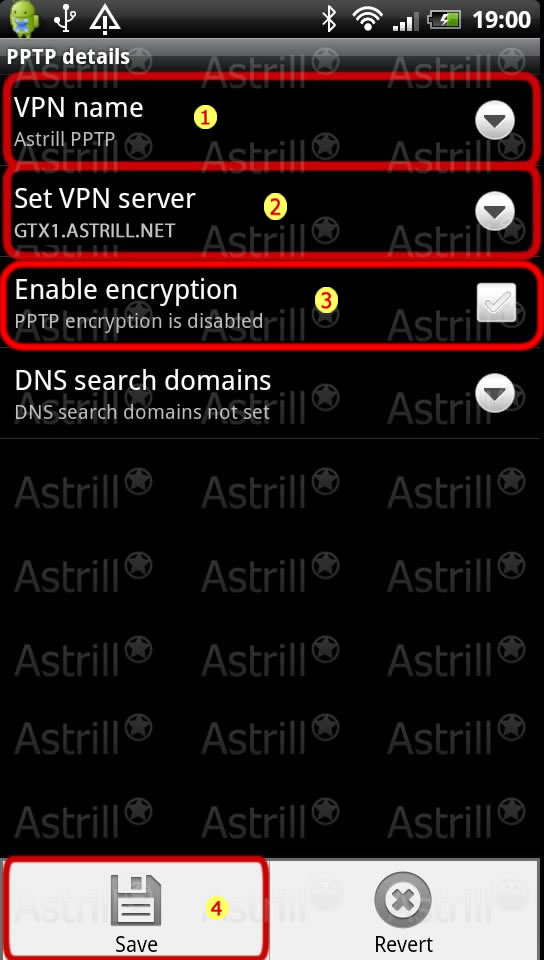 Here is a link to all Astrill L2TP, PPTP and IPSec servers. To make setup even easier, server names are the same for all 3 VPN types. https://members.astrill.com/tools/vpn-servers
For VPN name type in Astrill PPTP.
For Set VPN server type in GTX1.ASTRILL.NET (always check Servers List).
For Encryption, un-tick to disable, it should say PPTP encryption is disabled.
Once you are done, tap on Save button.
STEP 7 - Choose Astrill PPTP
Tap on Astrill PPTP to select VPN connection we just created.
STEP 8 - Enter your Astrill account details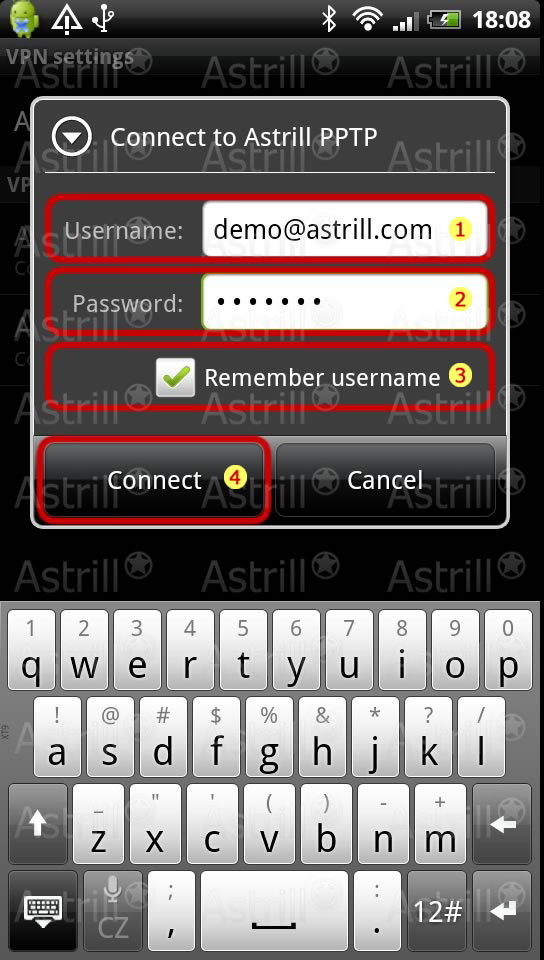 Before you can connect, you need to enter Astrill VPN account login details.
For Username type in Your Astrill VPN membership email.
For Password type in Your Astrill VPN membership password.
Tap on Remember username.
Once you are done, tap on Connect button.
STEP 9 - Astrill PPTP VPN connected
Once connected, you will see Astrill PPTP VPN connected in title bar. This indicates that VPN connection is successful and ON.
STEP 10 - Check your IP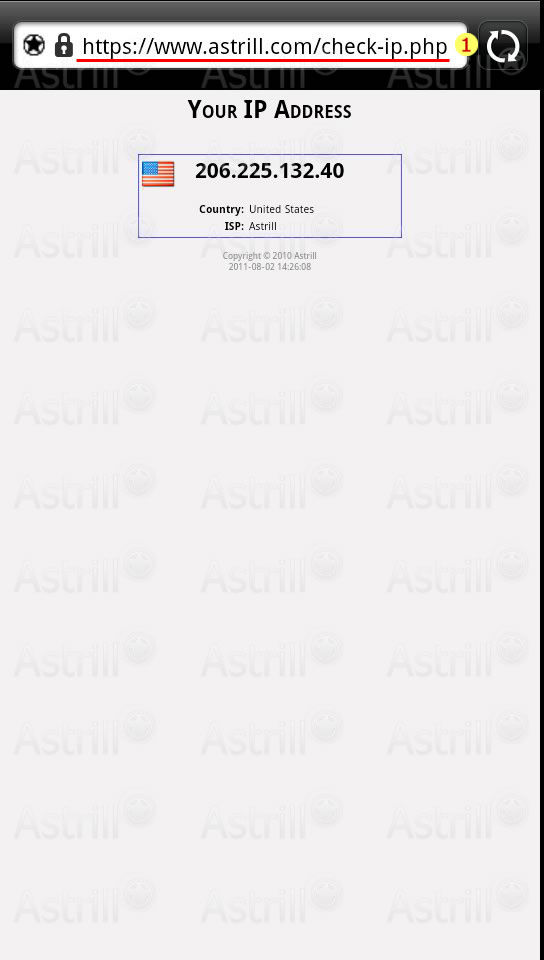 Let's check your IP address just to be sure. https://www.astrill.com/what-is-my-ip
STEP 11 - Time to browse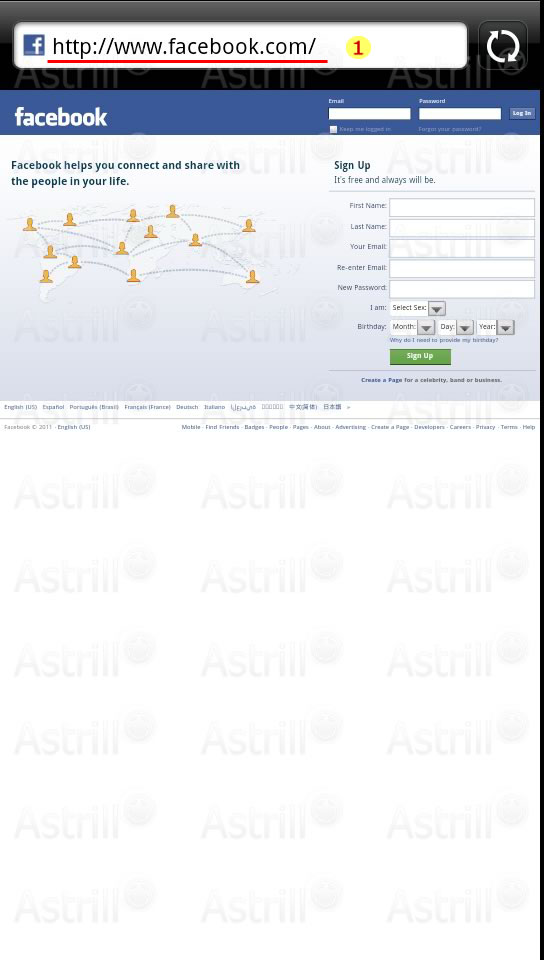 Now, it's time to browse the web. You can now access Facebook using your android device.