Is ID.me Safe? Understanding How the Service Protects Your Identity?
Updated on October 26, 2023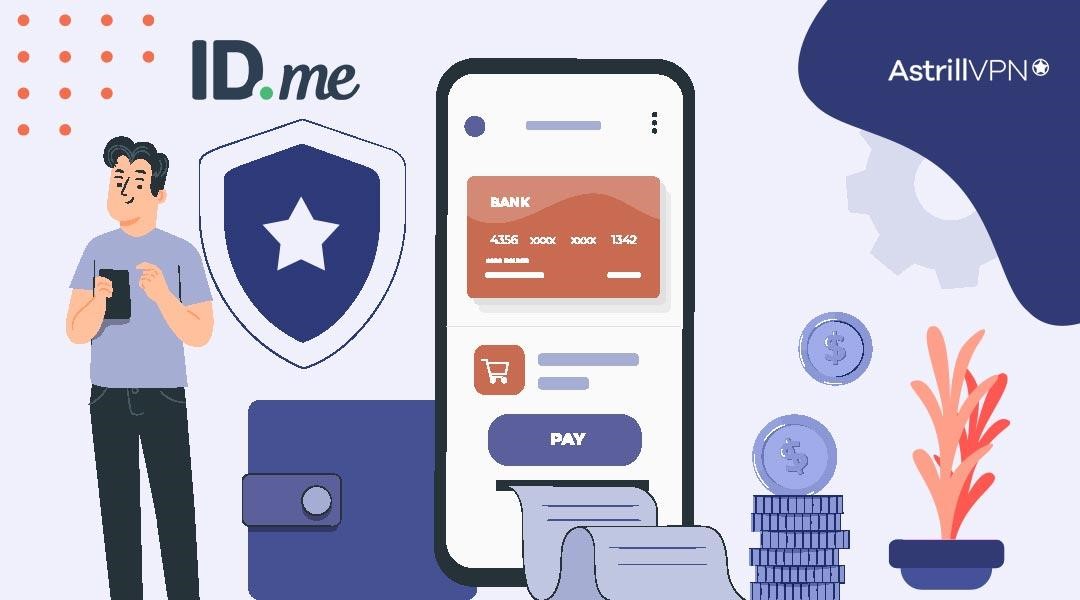 You've probably come across ID.me at some point when accessing government services or signing up for certain websites. The company verifies people's identities to help prevent fraud and ensure security, but you may be wondering; is ID.me safe? How exactly does it work, and what does it do with your personal information? ID.me uses technology like facial recognition to check that you are who you say you are. While that sounds pretty cool, it also means they collect and store data about you. Before you sign up or share personal details with ID.me, you'll want to understand their privacy policies and security practices.
What Is ID.me and How Does It Work?
ID.me is a digital identity verification service. It allows you to prove who you are online so you can access benefits, services, and more. ID.me is a trusted, secure service used by millions of Americans and backed by major partners like Google, Microsoft and the U.S. government. While no system is 100% foolproof, ID.me takes your security and privacy extremely seriously.
How does it work?
ID.me verifies your identity by having you provide information like your name, address, social security number, and a government ID (driver's license, passport). You'll take a selfie and provide a copy of your ID to prove it's really you.
Create an account. Go to ID.me and click "Get Started." Enter an email and password to set up your account.
Verify your identity. Provide personal details like your name, address, date of birth and Social Security number or Individual Taxpayer Identification Number (ITIN). Upload images of your government-issued ID.
Take a selfie. ID.me will prompt you to take a live selfie. Make sure your face is clearly visible and matches the photo on your ID.
Review and confirm. Check that all the information you entered is correct. Click "Submit" to complete the verification process.
ID.me uses strong security measures like data encryption, firewalls, and limited employee access to safeguard your information. They do not share or sell your data to third parties. With ID.me, you can feel confident proving your identity online and accessing important benefits and services with peace of mind.
The Benefits of Verifying Your Identity With ID.me
Verifying your identity with ID.me comes with some major perks.
For one, it helps stop fraudsters from stealing your personal information. By confirming details like your name, address, and social security number, ID.me makes it much harder for scammers to open accounts in your name.
ID.me also streamlines the signup process for many websites. Rather than entering the same information on dozens of sites, you can use your ID.me login to instantly verify your identity. This saves you time and hassle.
Using ID.me, your personal details are encrypted and stored securely. ID.me uses industry-standard security protocols to protect your data and prevent online breaches. Your information is not shared or sold to third parties.
ID.me simplifies signing up for government benefits and services too. If you need to apply for Social Security, Medicare or unemployment benefits, ID.me can verify your identity in seconds. No more mailing in copies of official documents or waiting days for approval.
How ID.me Keeps Your Personal Information Safe?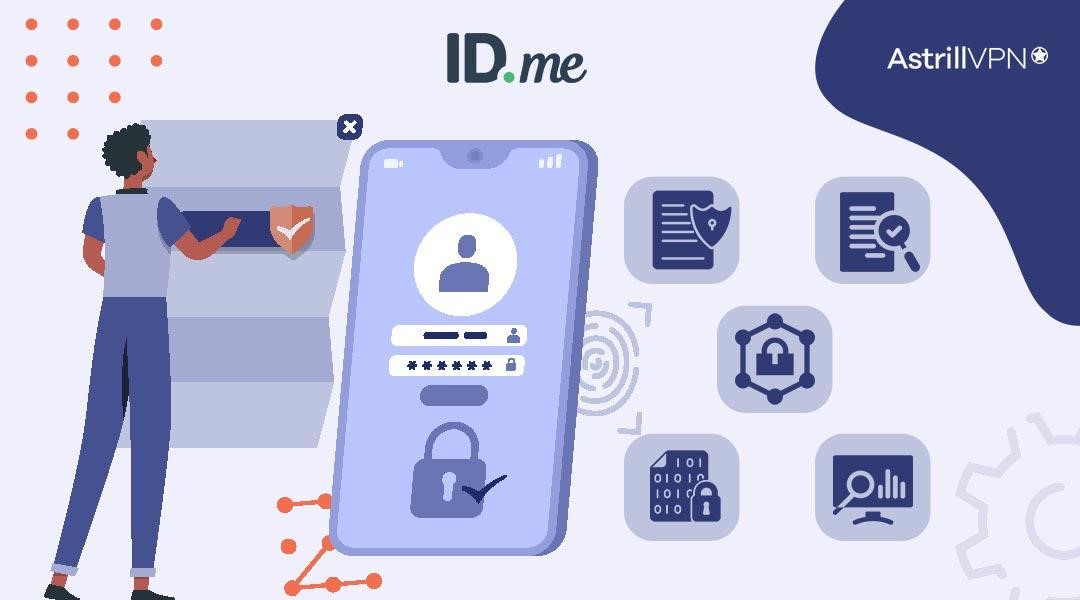 How does ID.me keep your personal information safe? ID.me uses industry-standard security practices to protect your data and privacy.
Encryption
ID.me encrypts all personal information stored on their servers using 256-bit encryption. This means your data is converted into unreadable code that can only be deciphered with a digital key. Even if hackers access ID.me's servers, your information would appear as gibberish without the key.
Limited Employee Access
Only ID.me employees with a legitimate business need can access personal information, and their access is closely monitored. ID.me also runs background checks on all employees and requires security training to limit insider threats.
Third-Party Audits
ID.me undergoes regular audits of their security controls and privacy practices by independent third-party auditors. These audits help ID.me identify and fix any vulnerabilities to prevent data breaches. ID.me is also certified to the SOC 2 security standard, meaning auditors have verified their security controls meet industry best practices.
Monitoring and Incident Response
ID.me has a dedicated security team that monitors the platform 24/7 for signs of unauthorized access. If there is a data breach, ID.me has an incident response plan to promptly notify any impacted users and fix the issue. ID.me will also report significant breaches to regulators as required by law.
Limited Data Retention
ID.me only retains personal information for as long as necessary to fulfill the purposes outlined in their privacy policy. Once the data is no longer needed, ID.me securely deletes it from their systems. This minimizes the amount of information that could be exposed in a potential data breach.
ID.me takes your privacy and security seriously through rigorously encrypting data, restricting employee access, undergoing third-party audits, closely monitoring systems, promptly responding to incidents, and securely deleting data no longer needed. You can feel confident trusting ID.me with your personal information.
What are the security risks of Id.me service?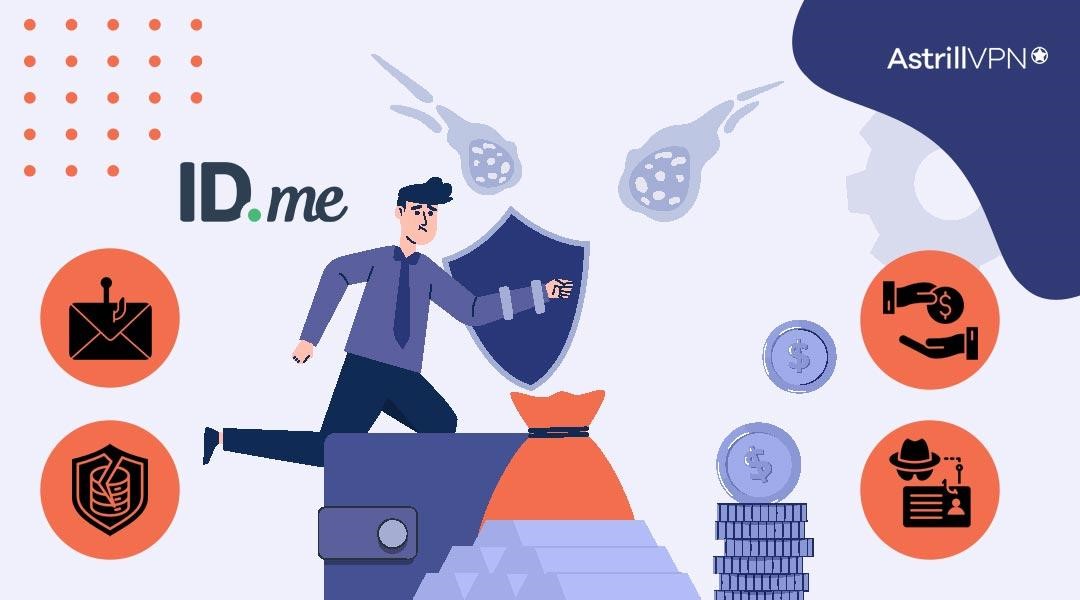 While ID.me aims to protect your personal information, there are a few risks to be aware of when using ID.me:
Data breaches
Although ID.me uses strong encryption and security protocols to safeguard your data, there is always a small chance of a data breach. If hackers gained access to ID.me's systems, they could potentially steal personal information like your name, address, Social Security number, and more. ID.me hasn't had any major data breaches yet, but it's something to keep in mind.
Identity theft
If cybercriminals accessed your ID.me account, they might be able to use your information to open credit cards, file for loans, or create fake IDs in your name. ID.me employs multi-factor authentication and monitors accounts for suspicious activity to help prevent identity theft, but there are no guarantees.
Phishing emails
Watch out for phishing emails claiming to be from ID.me. Phishers may try to trick you into entering your login credentials or personal details on a fake website. ID.me will never ask for sensitive information via email.
Selling data
While ID.me says user data is only used to verify identities and not sold to third parties, some critics argue that policy could change in the future. ID.me is a private company, so if acquired, a new owner could potentially begin selling or sharing data in ways you didn't consent to.
Using ID.me, or any online service, comes with certain risks. However, by being vigilant about account security, guarding your personal information, and staying up to date on ID.me's data policies, you can enjoy the benefits of the service while minimizing the dangers. If at any point you become uncomfortable, you always have the option to deactivate your ID.me account.
Incidents associated with id.me
As with any online service, ID.me has experienced some security incidents over the years that are important to be aware of.
 In 2019, ID.me announced that an unauthorized third party accessed some customer data, though no financial information or Social Security numbers were compromised. The data breach impacted about 650,000 users. ID.me took responsibility for the incident and has since strengthened security controls and monitoring to help prevent future data breaches.
In 2021,Id.me claimed that many states experienced a 30% fraud rate during ID verification on unemployment claims.
In 2022, some users have reported issues with ID.me's identity verification process, claiming that facial recognition failures have locked them out of accounts or that the selfie verification steps are too invasive. ID.me says that facial recognition is optional and that users can choose to verify their identity through a live video chat with an agent instead. Some users also claimed that their fraud team had shared jokes and have made inappropriate comments on WhatsApp group. The company also allows users to delete their ID.me accounts and personal information at any time through the ID.me website.
Like other tech companies, ID.me is not immune to occasional bugs, outages or errors that could temporarily impact service. However, ID.me has strong data security and privacy policies in place, uses advanced fraud detection and prevention systems, and works to quickly resolve any issues that arise. For many, the convenience and security that ID.me's identity services provide outweigh the potential risks. But as with any online platform, it's a good idea to use strong, unique passwords, two-factor authentication when available, and be on alert for phishing emails or messages.
Using ID.me, or any single sign-on service, requires trusting that company with your personal information. Make sure you understand ID.me's privacy policy and data use policy before signing up to ensure you're comfortable with how your information may be collected and shared.
Is id.me legit?
Id.me is a trusted digital identity network used by many well-known companies and government organizations. However, it's always a good idea to do your own research before providing sensitive information to any service.
Verified and secure
Id.me uses bank-level security and encryption to keep your data private. It has also been verified as a trusted identity solution by the U.S. government and companies like Dell, Intuit, and Experian. Id.me is certified under the NIST SP 800-63-3 digital identity guidelines, the highest standard for identity verification.
What Government Agencies and Companies Use ID.me?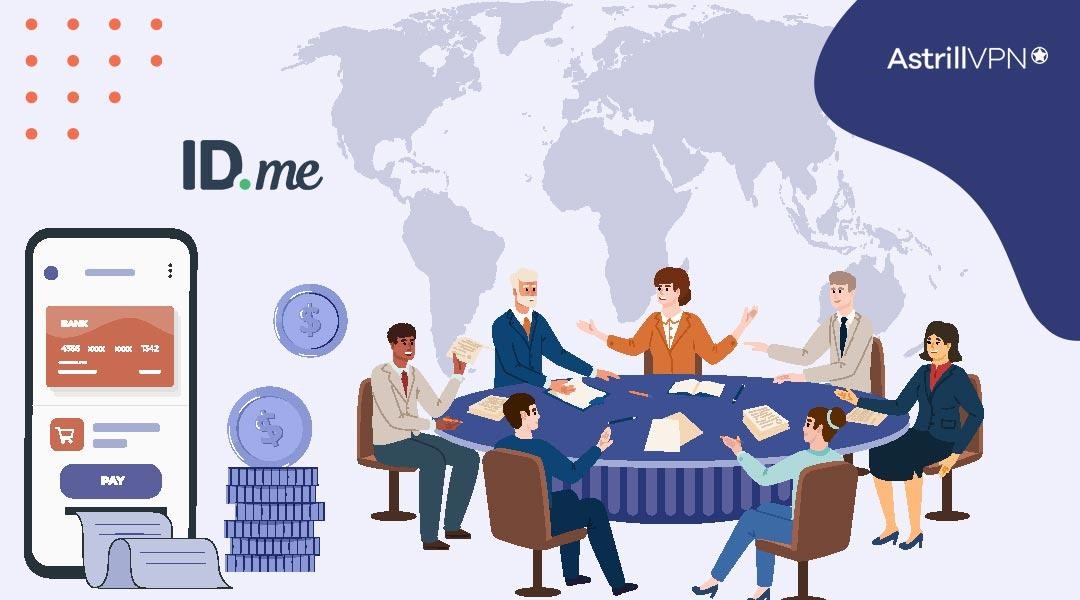 ID.me is used by many government organizations and private companies to verify people's identities. Some of the major users of ID.me include:
Social Security Administration
The SSA uses ID.me to help prevent fraud and verify people's identities when accessing services like applying for benefits or getting a replacement Social Security card.
Department of Veterans Affairs
The VA utilizes ID.me for identity verification to ensure that veterans and VA health care beneficiaries can safely access their benefits and health records online.
IRS
The IRS partners with ID.me to confirm taxpayers' identities when accessing IRS online services like viewing tax records, making payments, and filing returns. This helps prevent unauthorized access and fraud.
Private Companies
Major companies like PayPal, Venmo, Cash App, and others use ID.me to verify their customers' identities. This allows people to securely send and receive money while reducing fraud risks for the companies.
What is Id.me used for?
ID.me is used by government agencies and private companies alike to establish trust and security in an increasingly digital world. By verifying people's identities, ID.me helps prevent fraud, unauthorized access, and other malicious activity that could put people's information and benefits at risk.
Frequently Asked Questions (FAQs)
Q: Does ID.me verify my identity using my social security number?
Yes, ID.me uses your social security number to verify your identity against official government records. This helps prevent fraud and ensures the person accessing services is actually you.
Q: Is it safe to enter my SSN on ID.me?
ID.me uses bank-level security and encryption to protect your data. Your information is not shared or sold to third parties. ID.me is certified to meet the highest privacy and security standards.
Q: Can ID.me be used to receive government benefits or tax refunds?
Yes, ID.me is approved to verify recipients of government programs like unemployment insurance, SNAP food benefits, tax refunds, and more.
Conclusion
After reading through all the details on how ID.me protects your data and identity, you should feel more at ease using their service. They take privacy and security seriously and have strong measures in place to safeguard your information. While no system is 100% foolproof, ID.me seems to do everything reasonably possible to keep your data secure and only share what's necessary with verified partners.
Overall, ID.me appears transparent in their privacy policies and security practices. For most people, their identity management service should be a helpful, trustworthy solution. But as with anything online, just go in with your eyes open to the risks—as small as they may be.
""
Author: Bisma Farrukh
Bisma is a seasoned writer passionate about topics like cybersecurity, privacy and data breach issues. She has been working in VPN industry for more than 5 years now and loves to talk about security issues. She loves to explore the books and travel guides in her leisure time.