Best Torrent Clients for Downloading Torrents Safely and Faster
Updated on November 8, 2023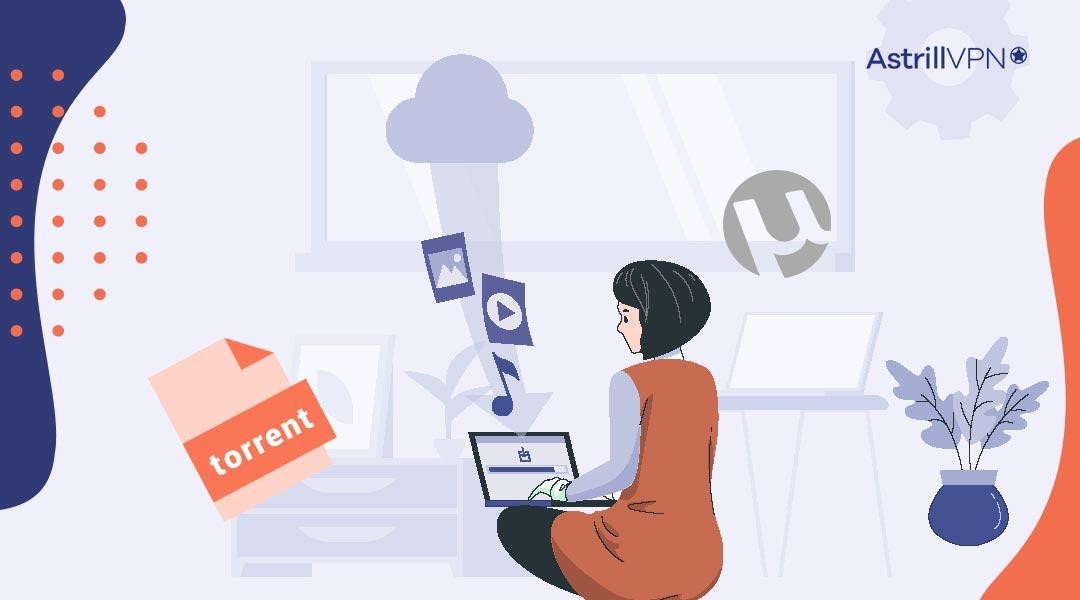 Have you been using uTorrent for years to download your favorite movies, TV shows, music, books, and software? It's time to ditch that outdated torrent client and upgrade to something better. uTorrent used to be great, but now it's riddled with ads and bloatware that slow down your downloads and invade your privacy.
You deserve a torrent client that's lightweight, open source, and free of annoying ads. One that has the latest features like magnet link support, streaming downloads, and remote management. And of course, one that keeps your activity private and helps you avoid copyright trolls. There are several excellent torrent clients that check all these boxes and more. In this article, we'll go over the best torrent clients to replace uTorrent.
What to Look for in the Best Torrent Client?
When picking a torrent client, go for one that's lightweight, open source, and has the features you need.
Look for an intuitive interface. You want something simple to navigate, with clear menus and buttons. A search function is key for quickly finding torrents.
Security and privacy matter. Choose a client that doesn't collect personal info and allows encrypted connections. As a bonus, see if it has a built-in VPN.
Download speed is important. The client should support protocol encryption, magnet links, and torrent streaming. More advanced features like selectable download order, bandwidth limiting, and port forwarding can also help maximize your speeds.
Reliability and stability is a must have feature. Pick a client that's actively developed and updated to fix any bugs. Look for one that can handle hundreds of torrents without impacting performance.
Extra features like media playback, library organization, and subscription services are nice to have.
But ultimately, the best torrent program does one thing really well – helps you download files fast, safely and efficiently.
Top 3 Safest Torrent Clients to Avoid Viruses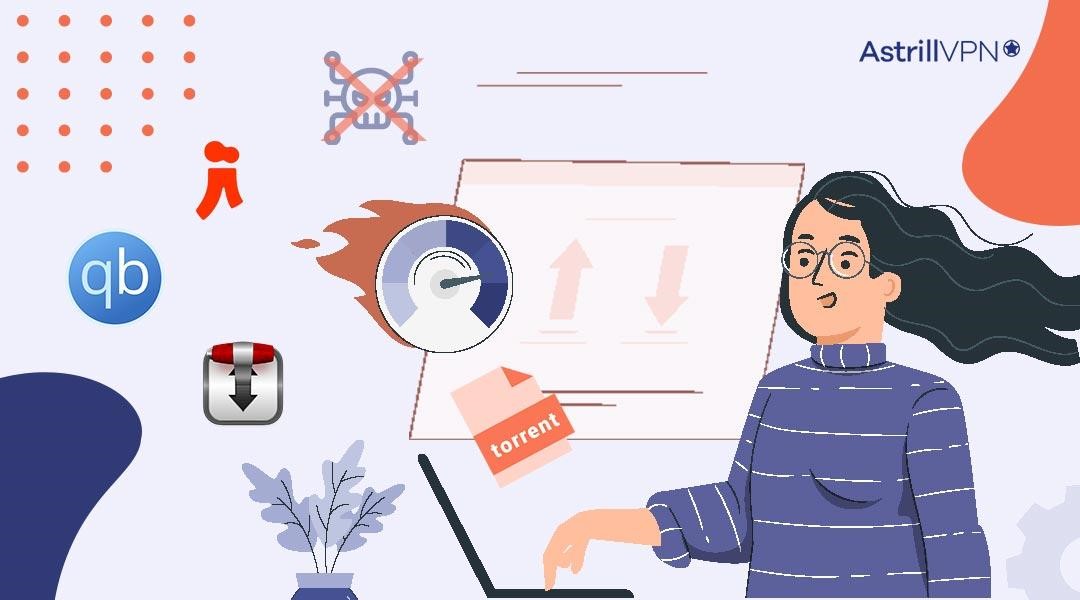 When downloading torrents, you want a client that protects your privacy and avoids viruses. Here are the top 3 safest options:
1. qBittorrent
This open-source client is lightweight yet fMost User-Friendly Torrent Programs for Beginnersull-featured. It has built-in search, encryption, and the ability to add trackers. Best of all, there are no ads or malware. To avoid issues, uncheck the box to install any additional software during setup.
2. Tribler
Tribler is another open-source client that anonymizes your activity using Tor. It has a built-in video player, search, and the ability to create your own torrents. The only downside is the interface can be a bit clunky. But if privacy is your top concern, Tribler is a solid choice.
3. Transmission
For Mac and Linux users, Transmission is a simple yet secure client. Like the others, it's open-source with encryption, DHT, and magnet link support. The minimal interface and lack of configuration options make it very easy to use. However, the Windows version has had some issues, so do some research first if you have a PC.
5 Fastest Torrent Clients for Blazing Download Speeds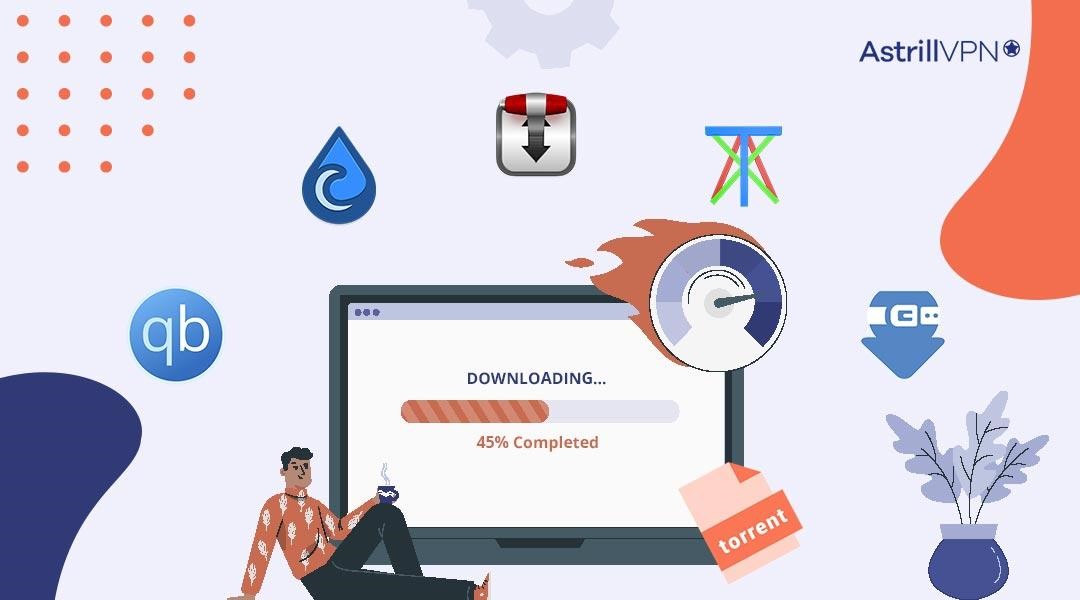 The torrent client you choose can have a big impact on your download speeds. Some of the fastest options are:
1. qBittorrent
qBittorrent is an open-source client that's free of ads and malware. It has a simple, lightweight interface but includes powerful features like RSS auto-downloading, IP filtering, and port forwarding. qBittorrent supports sequential downloading to get the most out of your bandwidth.
2. Deluge
Deluge is another open-source, lightweight torrent client praised for its speed and efficiency. It has a clean interface and includes useful features like label/category support, bandwidth scheduling, and a full set of API bindings. Deluge is compatible with a variety of platforms so you can use it on Windows, Mac or Linux.
3. Transmission
Transmission is a popular, lightweight torrent client for Mac and Linux known for being simple yet fast. It has a minimal interface but includes useful options like watch folders, bandwidth limiting, and port forwarding. Transmission works on the original BitTorrent protocol so you'll get the best performance and compatibility.
4. Tixati
Tixati is an innovative torrent client focused on speed, security and ease of use. It has a simple, tabbed interface with lots of advanced features under the hood. Tixati supports DHT, magnet links, encryption and bypassing ISP filtering. It's also highly configurable, allowing you to tune the performance to your needs. Tixati works on both Windows and Linux.
5. BiglyBT
Previously known as Vuze, BiglyBT is a full-featured torrent client that still manages to remain lightweight and fast. It includes options like search, media playback, VPN access and torrent creation. BiglyBT utilizes sequential downloading and has an extensive set of configuration settings so you can optimize performance based on your connection. BiglyBT is open-source and available for Windows, Mac and Linux.
Most User-Friendly Torrent Programs for Beginners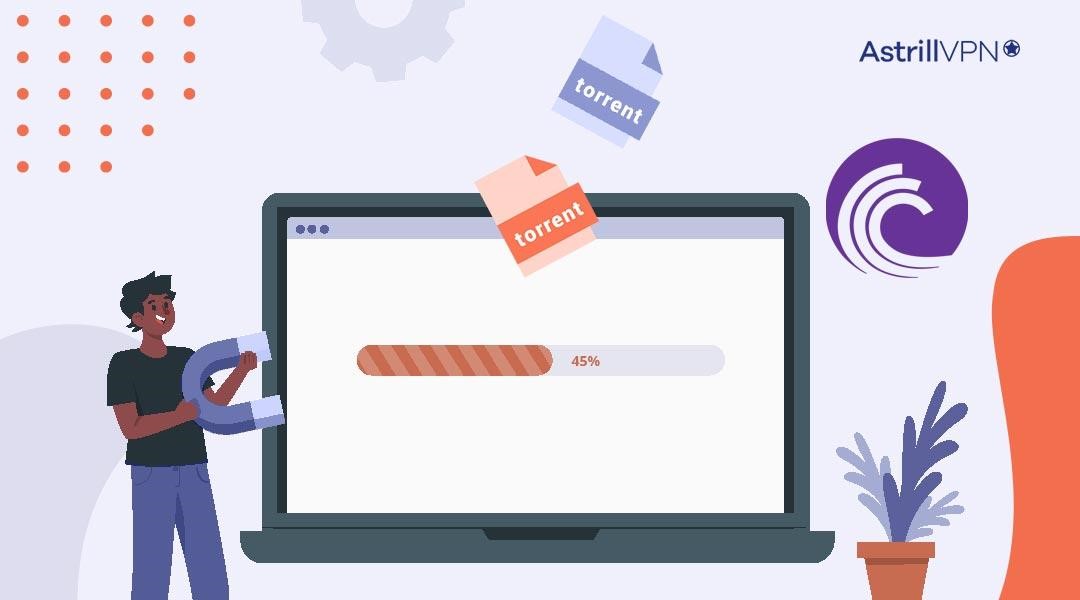 If you're new to torrenting, the number of clients out there can seem overwhelming. Here are a couple of the most beginner-friendly options to get you started.
BitTorrent is uTorrent's big brother, made by the same company. It has a similarly simple design but with a few more advanced features when you're ready. BitTorrent makes it easy to find torrents to download right in the app and has built-in virus scanning.
Vuze (formerly Azureus) is an open-source client that's also suitable for beginners. The interface is straightforward but customizable, so you can add on more features as you get comfortable. Vuze has lots of helpful tools like the ability to preview torrent contents before downloading and built-in media playback.
Whichever client you choose, take it slow and be careful. Only download torrents from trusted uploaders and be on alert for malware.
Our Top Pick for the Best Torrent Client Overall
If we had to pick just one torrent client to recommend, it would be qBittorrent. This open-source client has everything you need in a torrent app without any of the bloat or malware some competitors include.
qBittorrent has a simple, straightforward interface that's easy to navigate. You can quickly search for torrents, view details, and start downloads. The app supports all major operating systems – Windows, Mac, and Linux. It's lightweight, using little memory and storage space.
Some of the useful features in qBittorrent are:
Built-in search engine to find torrents
media player to preview files
IP filter and port selection
torrent creation
encryption, DHT, PEX and magnet link support
torrent scheduling, limiting bandwidth usage during certain times
qBittorrent is free, open source and does not include any ads. If you're looking for a no-nonsense torrent client that just works, qBittorrent is the best overall choice. For most casual torrenters, this single app can handle all your needs.
Why is my VPN not working while torrenting?
There are a few common reasons why your VPN may stop working when torrenting:
Kill Switch Failure
If your VPN has a "kill switch" feature and it fails, it can expose your real IP address. The kill switch is designed to cut off your internet connection if the VPN drops, but if it malfunctions, your IP and torrenting activity becomes visible. Double check that your VPN's kill switch is enabled and working properly.
Port Forwarding Conflict
Some routers use port forwarding for torrent clients by default which can conflict with your VPN. Log into your router and disable any port forwarding rules for your torrent client. Then reconnect your VPN and restart your torrent client.
WebRTC IP Leak
WebRTC can leak your IP address while torrenting. Most VPNs block WebRTC to prevent this, but double check your VPN's settings and look for an option like "Prevent WebRTC IP leaks" or "Block WebRTC" and enable it.
Outdated Torrent Client
If you're using an outdated torrent client, it may not work properly with VPNs. Update your torrent client to the latest version which often includes fixes for any VPN compatibility issues.
Following these steps should get your VPN working smoothly again with your torrent client. Be sure to routinely check for any VPN or torrent client updates to ensure maximum privacy and performance. If issues persist, you may need to contact your VPN provider's support for further help.
How is AstrillVPN best while torrenting?
AstrillVPN is ideal for torrenting because it offers following features.
No Logs
AstrillVPN does not log or store any of your online activity, including torrent downloads. Your privacy is protected and your torrenting data is anonymous.
Fast Speeds
AstrillVPN offers fast download speeds, so you can torrent without buffering or lag. It has over 300 servers in 57+ countries so you can find a server close to your location for the fastest speeds.
P2P Support
AstrillVPN allows P2P file sharing and torrenting on all servers. You won't have to worry about your torrenting activity being blocked.
Strong Encryption
AstrillVPN uses strong 256-bit AES encryption to protect all of your internet traffic, including torrent downloads. Your data and IP address are hidden and encrypted.
Affordable Pricing
AstrillVPN offers very affordable subscription plans starting at just $12.5/month. You get access to all servers and features for torrenting at an excellent price.
In summary, AstrillVPN is an ideal choice for safe and private torrenting with its fast speeds, P2P support, strong encryption and no-logging policy. You can torrent with confidence using AstrillVPN.
Do we recommend using a free VPN for torrenting?
Using a free VPN for torrenting is not recommended. Free VPN services typically have limited data allowances, slower speeds, and less robust security and privacy features compared to paid VPNs.
Data Allowance
Free VPNs usually limit how much data you can use per month, like 2-5GB. Torrenting consumes a lot of bandwidth, so you'll blow through a small data cap in no time. Once you go over the limit, your connection speed will be throttled or cut off completely.
Slower Speeds
Free VPNs often have slower connection speeds since they have limited server infrastructure. Slower speeds mean torrent downloads and uploads will take longer. Some free VPNs even limit P2P traffic speeds.
Less Privacy
Many free VPNs make money by selling your personal data and online activity to third parties. They also typically have weaker encryption and less secure protocols. Your torrenting activity and downloads could be visible to your ISP, the VPN provider, and anyone else.
For safe, private, and fast torrenting, it's best to use a premium VPN service. They offer unlimited data, fast speeds, strong encryption, a no-logging policy, and specialty P2P servers optimized for torrenting. The small monthly fee is worth the peace of mind and better performance. If cost is a concern, you can often find discount codes and special offers to lower the price.
FAQs
So you want to download torrents but aren't sure which client is right for you? Here are some commonly asked questions to help you choose:
Is torrenting legal?
While torrenting itself is legal, downloading copyrighted content like movies, TV shows, and music illegally can get you into trouble. Stick to torrenting legal content and you'll be fine.
Are torrent clients safe to use?
Most major torrent clients are safe if you download them from official sources, but some less reputable ones may contain malware. Stick to trusted clients like qBittorrent, Deluge or Transmission and you should be malware-free. Always be cautious of what you download.
Why are torrent downloads so slow?
Torrent download speeds depend on several factors like the number of seeders, your internet connection, and torrent client settings. More seeders mean faster speeds. Tweak your torrent client's settings to optimize download performance. You can also try port forwarding to increase speeds.
Conclusion
So there you have it, a roundup of the best torrent clients to use in place of uTorrent. Whether you're looking for an open-source option like qBittorrent or Deluge, or a full-featured torrent app with streaming support like BitTorrent, you now have some great options to choose from. Any of these clients would be perfect for downloading your favorite torrents quickly, securely and with no ads. The days of uTorrent being your only choice are over. Pick one of these alternatives, get downloading and happy torrenting!
""
Author: Bisma Farrukh
Bisma is a seasoned writer passionate about topics like cybersecurity, privacy and data breach issues. She has been working in VPN industry for more than 5 years now and loves to talk about security issues. She loves to explore the books and travel guides in her leisure time.