Is Putlocker Safe? The Truth Behind the Streaming Site
Updated on November 9, 2023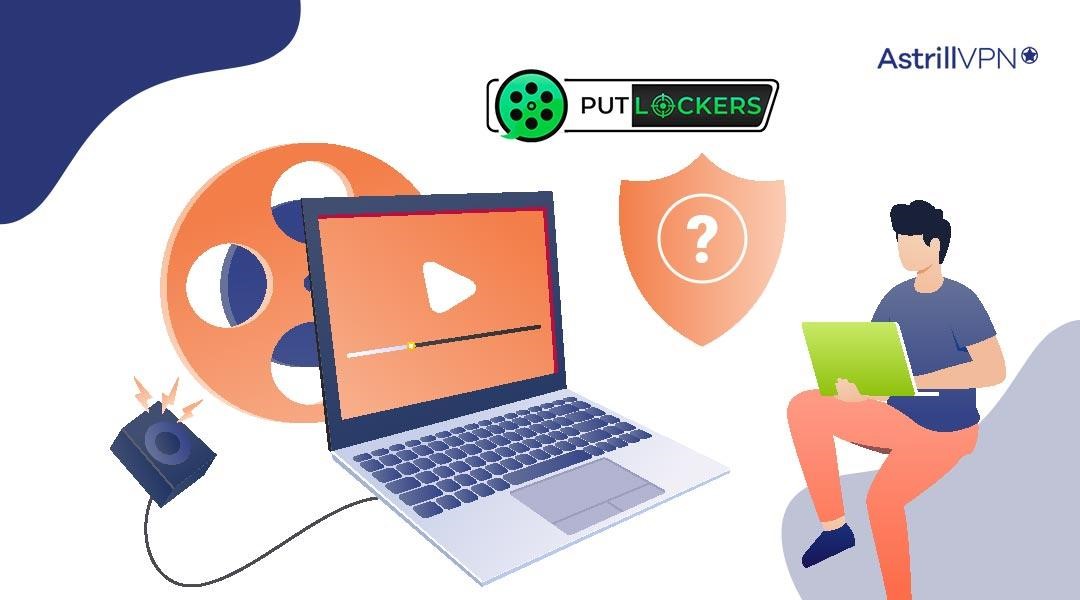 If you're one of the millions of cord-cutters out there looking for free TV shows and movies online, there's a good chance Putlocker has popped up on your radar. But before you dive in and start binge-watching your favorite series, you're probably wondering is Putlocker safe? As with any free streaming site, there are some risks to be aware of. But don't worry, we've got the inside scoop on Putlocker. Read on to find out if Putlocker's worth your time or if you should find another free streaming site.
What Is Putlocker? A Brief History of the Streaming Site
Putlocker started as a streaming site back in 2011, allowing people to watch movies and TV shows for free. Over the years, it has become one of the most popular streaming sites, despite facing various legal issues over copyrighted content.
Putlocker works by allowing users to upload and share video files, called torrents, which others can then stream or download. The content is quite broad, ranging from the latest blockbusters to classic films and TV series. New content is added every day as users upload the latest releases.
The big question is: Is Putlocker safe to use? The short answer is: use at your own risk. Downloading or streaming pirated content is illegal, so there is always a chance of facing legal consequences. However, many users access the site with no issues. Still, you never know when copyright holders may take action against users.
There are also risks to your device. Streaming sites like Putlocker are common sources of malware, viruses, and other nasties that can infect your computer or steal your data. Only access Putlocker from a device with an up-to-date antivirus program and proceed with caution.
While Putlocker does provide a lot of free content, the risks to your security and legal standing are real. But with nearly 10 years in the game and no signs of slowing down, Putlocker remains a popular but controversial streaming option.
Is Putlocker Legit?
Technically, streaming copyrighted content from Putlocker is illegal. Movie studios argue that it infringes on their distribution rights. However, Putlocker claims it only hosts links and embeds, not the actual content. The legal lines here are blurry, but there is a chance of facing legal trouble for streaming.
Is PutLocker Safe to Stream?
Putlocker is not the most secure site. It's been accused of distributing malware and viruses. The excessive pop-up ads also make it easy to accidentally download something nasty. You'll want to take precautions like using an ad blocker, antivirus software and avoiding clicking dubious download links.
Some tips to stream safely:
Enable an ad blocker like AdBlock Plus before visiting the site.
Don't click any download links or install any software. Only stream content.
Be wary of copycat Putlocker sites. Double check you have the correct URL.
Use a VPN for added security and to mask your streaming activity.
While Putlocker isn't 100% safe or legal, if you take the proper precautions, you can mitigate risks and enjoy streaming movies and TV shows for free. But ultimately, you stream at your own risk. If safety or legality are major concerns, you may want to consider alternative streaming options.
Why should we use Putlocker?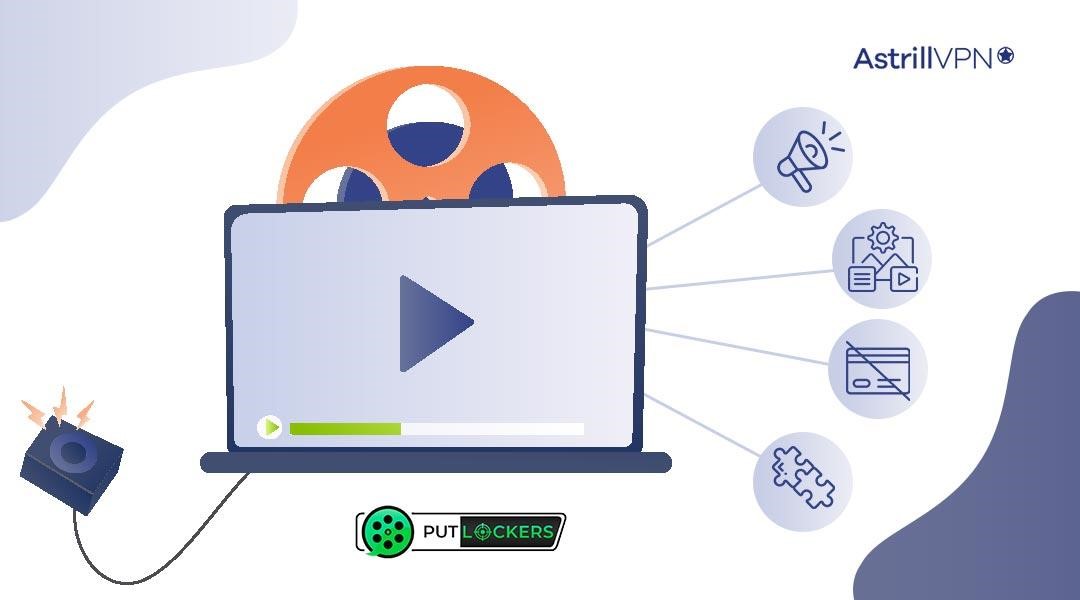 Putlocker offers many benefits for streaming fans. Here are a few of the main reasons to use the site:
1. Massive content library
Putlocker has a huge catalog of movies, TV shows, and other media to choose from. They have content from major studios as well as a lot of independent and international options. No matter what you're in the mood to watch, you'll likely find something on Putlocker.
2. It's free
Unlike subscription streaming services, Putlocker is 100% free to use. You can enjoy unlimited streaming content without paying any monthly fees. For those on a budget or who don't want yet another paid streaming subscription, Putlocker is an appealing choice.
3. Few ads
While Putlocker is ad-supported to remain free, the ads are relatively unobtrusive. You may see some banner ads and pop-ups, but full video ads are rare. The ads are a reasonable trade-off for accessing so much content at no cost.
4. Compatible with many devices
You can use Putlocker on all major platforms including Windows and Mac computers, Android and iOS mobile devices, streaming media players, smart TVs, and gaming consoles. Wherever you want to watch, Putlocker will work.
Putlocker isn't perfect and may have some downsides like inconsistent video quality or buffering. However, for a free streaming site, it offers an awful lot of content and compatibility with minimal annoyance. If you're looking to cut costs or access shows and movies not found on paid services, Putlocker is worth checking out.
Potential Risks of Using Putlocker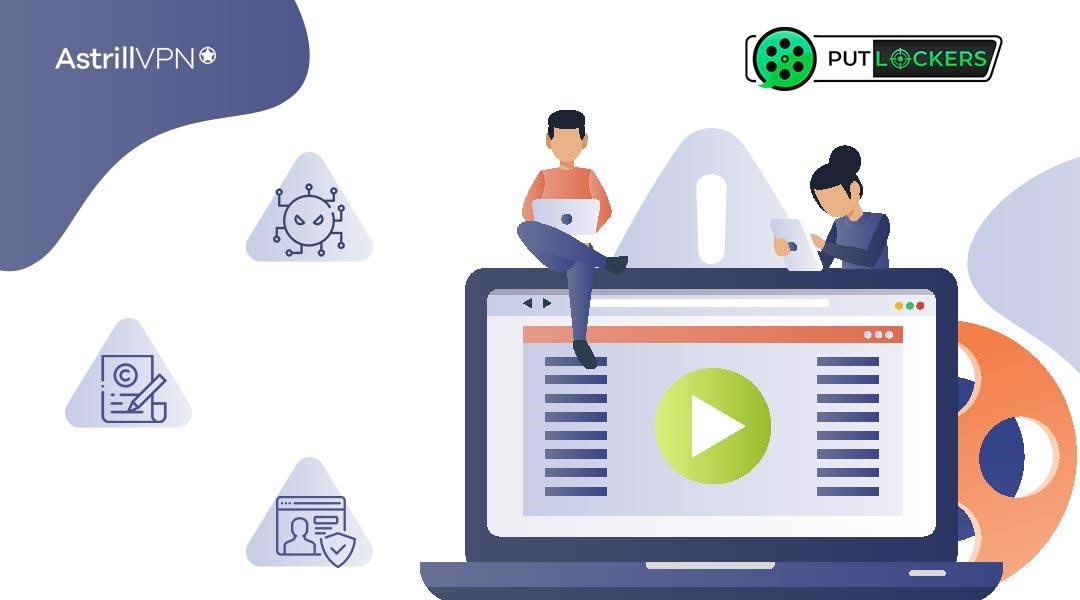 Using Putlocker does come with some potential risks you should be aware of before streaming your favorite movies and TV shows.
1. Malware and Viruses
Some malicious ads and links on Putlocker could contain malware, viruses, or other nasty bugs designed to infect your device or steal your personal information. Be very cautious of clicking any ads, links or downloading anything from the site. For the safest streaming experience, use an ad blocker to avoid malicious ads altogether.
2. Copyright Issues
Much of the content on Putlocker is pirated, meaning the copyright holders did not give permission for their content to be streamed on the site. While streaming pirated content isn't necessarily illegal for viewers, uploading pirated content is illegal. There is a small chance of facing legal trouble for streaming copyrighted content on Putlocker.
3. Account security
Putlocker does not require an account to stream content, but some sections of the site do allow you to create an account. However, Putlocker does not appear to use secure HTTPS encryption, meaning your account login credentials and other personal information could potentially be seen by third parties. It is not recommended to create an account or enter any personal details on Putlocker.
Safer Alternatives to Putlocker
If you're concerned about using Putlocker and want safer alternatives, here are some good options:
1. Hulu
Hulu offers thousands of TV shows and movies for streaming, including many current and classic hits. Plans start at $5.99/month with ads or $11.99/month ad-free. Hulu is a reputable, legal service so you can use it worry-free.
2. Netflix
Netflix is one of the most popular streaming services with a huge library of original shows, films, documentaries and more. Plans range from $8.99 to $17.99/month. Netflix creates a personalized experience based on your viewing habits and has parental control options for families.
3. Amazon Prime Video
If you're an Amazon Prime member, Prime Video is included with your subscription. They offer a wide selection of movies, TV shows, and original content. Plans are $12.99/month or $119/year. Amazon is a trusted brand, so you can feel confident streaming through their service.
4. Tubi TV
Tubi TV is a free, legal streaming service with content from studios like MGM, Lionsgate and Paramount. They have a library of over 20,000 shows and movies. While the selection may not be as robust as paid services, Tubi TV is a safe, reputable option if you're looking to cut costs.
Rather than risk using an illegal streaming site like Putlocker, choose a safer alternative. Streaming services like Hulu, Netflix, Amazon Prime Video and Tubi TV offer lots of great content at affordable prices, legally and ethically. You'll have peace of mind knowing you're accessing entertainment in a safe, responsible way.
How to stay safe on Putlocker using AstrillVPN?
To stay safe while streaming content on Putlocker, using a VPN is highly recommended. A VPN or virtual private network masks your IP address and encrypts all of your internet traffic to hide your online activity from prying eyes.
Sign up for AstrillVPN
Choose AstrillVPN that doesn't log user activity or connection data. It's the best option as it has strict no-logging policies and provide powerful encryption for your data.
Connect to a VPN server
Once you sign up for AstrillVPN, download their app on your device. Click to connect to one of their servers, preferably in a location far from where you live. This adds an extra layer of anonymity for your streaming.
Use their features for more privacy
Using AstrillVPN features such as Smart Mode, Website and App filter, VPN sharing and Port Forwarding can put your privacy at ease while streaming. Their dedicated IP VPN is best for anonymity.
Update AstrillVPN App
Update your AstrillVPN iOS/ Android app, and browser frequently to ensure you have the latest security patches installed. Older software is more vulnerable to exploits that could compromise your privacy. Keep your VPN subscription active for constant protection.
Following these best practices will help ensure your online security and anonymity remain intact when streaming the latest movies and TV shows on Putlocker.
How to use Putlocker safely with other methods?
To use Putlocker safely, follow these best practices:
Use an ad blocker
Putlocker is filled with ads, some of which may contain malware. Use an ad blocker like uBlock Origin to avoid clicking on anything malicious.
Be wary of popups
Putlocker often spawns pop-up windows and new tabs which can also contain viruses. Close them immediately.
Don't download anything
Never download any software, codecs or plugins that Putlocker recommends. They are usually fakes designed to infect your computer.
Scan for malware regularly
Even if you take precautions, malware and viruses can still sneak onto your device. Run regular scans with an antivirus program like Bitdefender or McAfee to check for any infections.
Change passwords frequently
If you have an account with Putlocker, change your password every few months. Putlocker has had data breaches in the past, and reusing passwords puts you at risk.
Be cautious of what you click
Only click on the actual video you want to watch. Avoid clicking on anything else like comments, share buttons or links claiming to be the video. They're usually bait used to spread malware.
FAQs
Q: Why does Putlocker keep buffering?
Putlocker is a free streaming site, so it can experience buffering for a few reasons:
●     Heavy traffic: At peak times, lots of people are trying to stream content which can slow down loading and cause buffering.
●     Limited server capacity: Putlocker likely has a limited amount of server space and bandwidth to handle streaming demands. More users means more strain on their servers.
●     Your own internet connection: If you have a slow internet speed, it will be hard for Putlocker to load content fast enough, leading to buffering. For the best streaming, you'll want a high-speed, broadband connection.
Q: Is free streaming safe?
Using any free streaming site does come with some risks to be aware of:
●     Some malicious ads and links on streaming sites contain malware, spyware or viruses. Be cautious of clicking any links or downloads.
●     The content on Putlocker and similar sites is often pirated or shared without permission of the content owners. Streaming this content is illegal.
●     When you sign up for a free account, your login info and any payment details are at risk of being stolen. Use a unique password and be wary of phishing emails.
Q: Is Putlocker safe without VPN?
Using Putlocker without a VPN is not the safest approach and here's why:
●     Your IP address is visible. Your internet service provider and Putlocker can see your IP address and location. A VPN masks your IP address and encrypts your data.
●     Putlocker may track what content you stream and use that info for targeted ads or to sell to other companies. A VPN prevents this kind of tracking.
●     In some countries, Putlocker may be blocked. A VPN allows you to bypass these geo-restrictions and access the site.
●     If you value your online privacy, a VPN is the best way to use Putlocker anonymously by hiding your internet activity and location.
Conclusion
So you know about the truth whether Putlocker is safe or not. At the end of the day, while Putlocker does host pirated content and isn't the most reputable streaming site out there, if you take some basic precautions you can likely stream your favorite shows without issue. Just make sure you've got a good ad blocker installed, don't click any suspicious links or ads, and keep your antivirus software up to date. And of course, if you want to support the creators of the content you love, consider using an official streaming service instead when you're able. But when your wallet is tight or you just can't find what you want anywhere else, Putlocker might just do the trick.
""
Author: Bisma Farrukh
Bisma is a seasoned writer passionate about topics like cybersecurity, privacy and data breach issues. She has been working in VPN industry for more than 5 years now and loves to talk about security issues. She loves to explore the books and travel guides in her leisure time.