How to Get Unbanned from Omegle?
Updated on January 5, 2023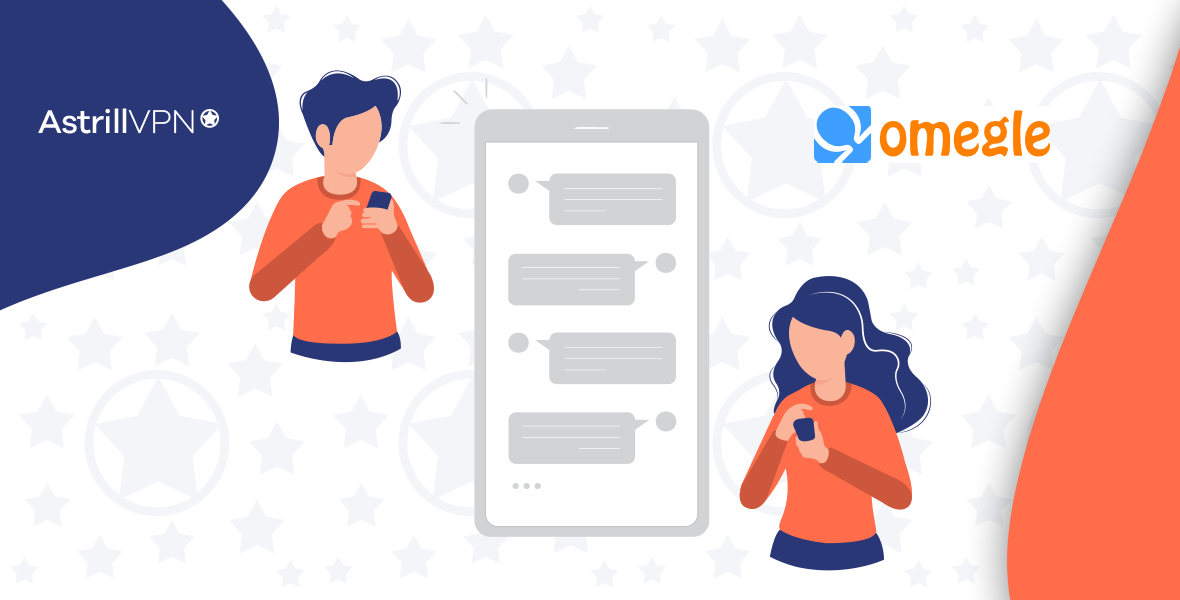 Omegle is the site for you if you enjoy chatting and entertaining with random people. This platform gives many people a way to have fun conversations. The app is getting popular because of social media videos. People connect, talk, and post their recordings on other media platforms for entertainment.
Undoubtedly, it's a terrific way to engage in online conversation and discover new friends at random or to listen in on the conversations of others. But what if Omegle suddenly bans you for no apparent reason? In any case, why does Omegle ban users? How to get unbanned from Omegle? You don't need to worry, as we will help you get the answers to all these questions.
What is Omegle?
Text and video chat are both available for free on Omegle. Its user interface (UI), which has remained since the 2010s, is quite basic, which raises the question of how it has amassed such a sizable and enduring following.
The main benefit of Omegle, aside from being free, is the absence of registration requirements for chat rooms. You can converse with anyone, virtually anywhere, and about anything while remaining entirely anonymous. While there are monitored and unmonitored versions of its video chat, the text chat is always unsupervised.
Omegle connects you with strangers by randomly pairing users. You can add your hobbies if you'd like, and Omegle will match you up with someone who shares those interests. Omegle users can link their Facebook accounts to the service to enhance user matching.
Additionally, a chat log might be immediately shared on Facebook. None of the information that users supply to Omegle is saved, shared, or used in any way other than the data needed to match you with a partner.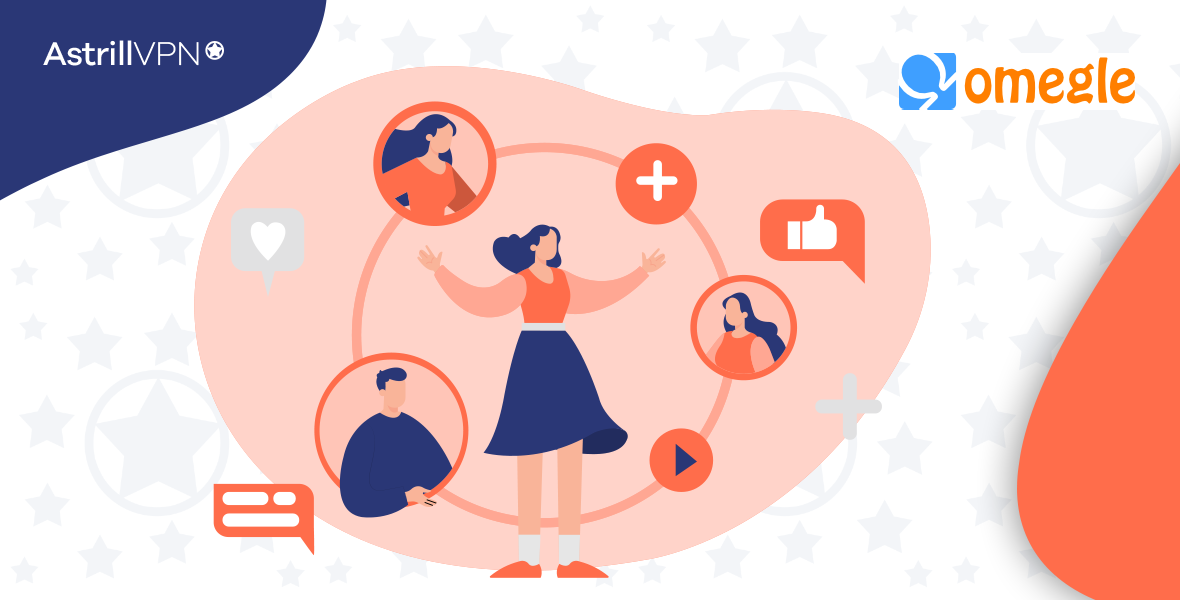 Why am I banned from Omegle?
Your account might have been banned if you didn't abide by Omegle's rules. The main cause of this is being "skipped" by other Omegle users too frequently. Moreover, Someone who engages in hateful behavior or statements will undoubtedly face a swift suspension. Even using copyrighted music as the background of your webcam can result in your account being suspended.
How to Get Unbanned from Omegle?
Live video chat platform Omegle has been operational since 2009. It is anonymous, and there is no registration requirement. This website has some rules to follow, although it is completely accessible to everyone. These guidelines help to maintain the community's friendliness.
Users are prohibited from using Omegle if they do not adhere to these terms. Omegle then blocks their internet connection by banning their IP addresses, preventing them from accessing it again, even if they swap devices. So, here is how to get unbanned from Omegle.
Get the Astrill VPN by purchasing the plan and Signing up for it
Using your credential, connect to the VPN and log in on Omegle again.
Why You Need a VPN to Get Unbanned From Omegle
Omegle implements a ban to stop inappropriate behavior. Although the banning system is designed to avoid this, dangerous people have used the platform for malicious purposes. As a result, you may be wrongfully or unjustifiably banned from Omegle. For instance, we often received the error message "Your computer is banned for possible bad activity." we can only assume it was related to how frequently the internet connection would drop.
When you are barred on Omegle, your IP address is banned. You can get around this using a VPN, which temporarily offers you a new IP address. If Omegle is restricted on your network or your country of residence, access to the site will still be possible thanks to VPNs which also get over network restrictions.
Additionally, VPNs function as a technique to safeguard oneself on the chat platform because they encrypt all of your internet traffic and conceal your real location. Therefore, if you ever match with a sketchy person, they can't access this personal data (or use it against you).
Getting Unbanned from Omegle – Step-by-step guide
There can be various reasons to get banned from Omegle. However, there is hardly a solid reason for it. If you are a regular user, you should have a steady IP address. But if you get banned from Omegle, VPN like Astrill VPN is the most reliable solution for you. Follow the steps below; it will only take 10 minutes to get unbanned from Omegle.
● Sign up for an Astrill VPN
The quickest approach to becoming unbanned from Omegle is to change your IP address because Omegle bans people depending on their IP address. So, the best advice is to get an AstrillVPN. It doesn't only change the IP address but also encrypts your internet traffic when you connect to one of its servers. So, purchase the plan that suits you and sign up for it. Once you have the account, you can connect and enjoy Omegle again.
Also: Check Your IP Address

AstrillVPN offers many other features, such as Kill Switch, VPN sharing, smart mode, Dedicated IPs, and many more to address security purposes at a high level.
Connect to a VPN Server (to change your IP Address)
You must connect to a VPN server after installing and turning on Astrill VPN to mask your IP address. No matter which server you select, keep in mind that connection speeds will be faster the closer the physical location is. AstrillVPN offers a wide range of servers. Most of the servers use 1Gbit or 10Gbit lines, and each is physically connected to high-quality network nodes. With Astrill VPN, you can maximize your Internet connection without compromising speed.
To ensure that your service is lightning-fast no matter where you are, Astrill VPN servers are strategically placed in 114 locations throughout 56 countries.
● Log on to Omegle and Start Chatting Again!
Once connected to the VPN server, log onto the Omegle website and launch a new text or video chat because Omegle doesn't require user registration. By changing VPN servers, you can get a new IP address even if your current one is blocked again.
Troubleshoot Your Connection
There are other options to try if utilizing a VPN doesn't help you unban from Omegle for some reason. Change your VPN connection protocol after accessing Omegle incognito first. To see if you can discover a VPN server that works, switch between various VPN servers.
Faqs
● Does Omegle save the video?
Yes, it saves the video. Omegle's privacy statement states that for regular users, the platform typically keeps personal data, for 120 days, including chats and videos. However, information about users who have enabled the save chatlog option, such as their IP addresses and online identifiers, "are preserved permanently."
● What countries ban Omegle?
Some countries, mostly in the Middle East and Asia, forbid using Omegle. There are several of them, including Qatar, the United Arab Emirates, China, Turkey, Pakistan, Oman, Libya, and Jordan. To alter your IP address if you live in one of these countries, you must use a VPN.
● Do Omegle track you?
Yes is the answer.
All user-related information, including IP addresses, cookies, and timestamps, is logged and saved. Video and talks are included in this. According to the website, these records are "usually retained for about 120 days."
As for the other people, despite the restrictions on what may be traced, it is quite difficult for someone to physically use Omegle to locate you.
● Which country uses Omegle most?
The top three countries for Omegle's primary audience are India, the US, and France.
● Does Omegle run on VPN?
For dependable access to Omegle, you must utilize a VPN that keeps its servers up-to-date. You'll receive an error message that reads, "Error connecting to the server," if Omegle detects your VPN. Try once more to get connected to VPN. Utilizing a dedicated IP is yet another approach to ensure that your VPN is compatible with Omegle (an IP only you get to use).
● Who runs Omegle?
Leif K-Brooks, who founded the popular chat service Omegle at 18, joins previously Under 30 honorees Ben Parr and Matt Schlicht, who also founded Octane AI.
● Is Omegle good for 13-year-olds?
Technically, using Omegle for anyone under the age of 13 is prohibited. However, those who wish to talk about adult content should use Omegle's 18 and over section. People can share videos that are inappropriate for children using this feature of the social media site.
● Do I need a VPN for Omegle?
Yes, it would be best to have a VPN to unban Omegle.
Omegle restricts users by blocking the IP address that their device is using. Fortunately, you can regain access to Omegle regardless of why you were blocked by getting a new IP address. Using a VPN connection to obtain a new IP address is one of the only ways to unban Omegle.
Bottom Line
An Omegle ban may be temporary, lasting a few days to a few months, or permanent, depending on the situation. So, if you are banned on Omegle, follow the steps mentioned above and use VPN, and you will have your Omegle unbanned. A VPN also does more than merely unblock Omegle. Additionally, it encrypts your internet traffic to prevent hackers or your ISP from monitoring your online activities when using an unsafe network.
Although it may seem difficult, the detailed procedure proved it isn't. So, get your VPN, get back to your favorite platform anytime, and enjoy a fun time with strangers. Just follow the rules for better access.
""
Author: Bisma Farrukh