How to Watch The 2022 FIFA World Cup on DIRECTV STREAM
Updated on September 21, 2022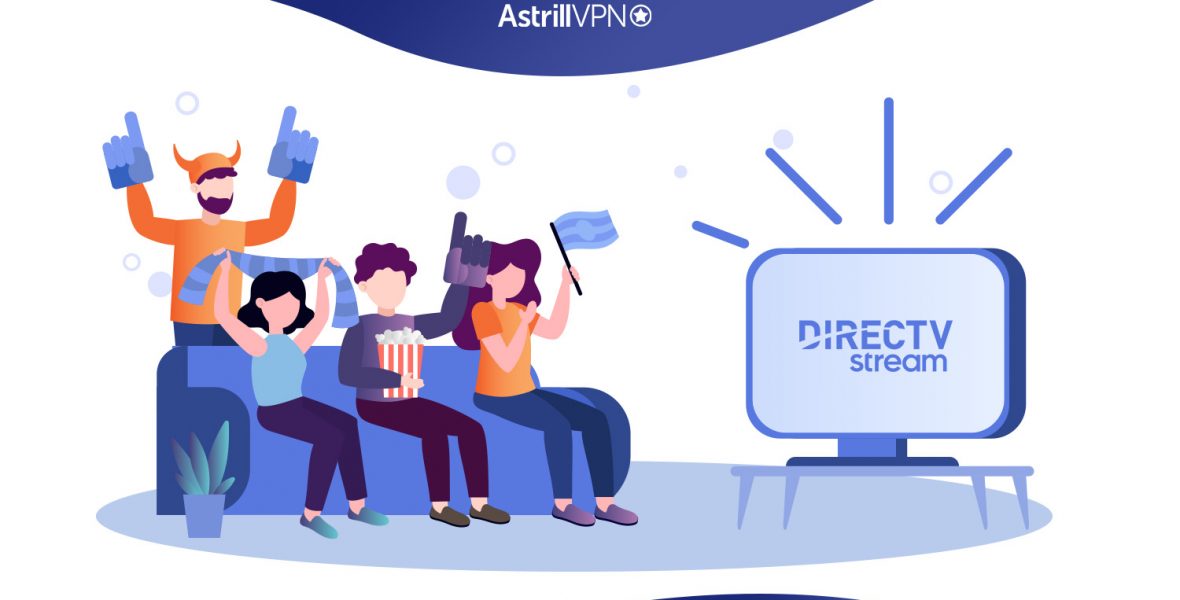 If you're more into online streaming than you are into cable streaming, DirecTV stream can be just the service you need to watch the 2022 FIFA World Cup online. Every single game, all 64, will be available to watch on that platform.
Read on to learn how you can sign yourself up to view one of the most anticipated sports events of the year!
What is DIRECTV STREAM?
DirecTV stream is the most premium streaming service offered by AT&T. The streaming platform is available on all sorts of devices, from your smartphone to your television, and even others.
This is one of the exclusive official streaming partners of the FIFA 2022 World Cup, so you're likely to receive some of the best viewing quality on this platform! You can watch FIFA World Cup on Direct TV live online.
Where is DIRECTV STREAM available?
DirecTV is based in the USA and is a paid streaming service.
You can use DirecTV stream on a variety of devices, such as your Apple TV, Google Chromecast, your iPhone or Android phone, or even your Smart Tv. DirecTV Stream also connects to other platforms, such as HBO Max, Hulu, Amazon Prime Video, Netflix, and others.
However, one drawback is that this is not available to the global population as it is geo-restricted to the US only. Football fans across the world may be disappointed to find out that DirecTV Stream is not internationally available. Since AT&T is based in the United States of America., DirecTV Stream is also only available to U.S. customers.
That means that even if you are able to subscribe to the service, you will not be able to access it if you are outside of the U.S. This is because the service itself is geo-restricted to that country, which limits access to that outside of this.
This problem can be solved with AstrillVPN, which is a VPN provider that can bypass even the toughest geo-restrictions whilst still maintaining high quality and high-speed streaming.
How to watch DIRECTV STREAM outside the USA
If you aren't living in the U.S. you will not be given direct access to the DirecTV Stream services. The only feasible solution is to, instead, use AstrillVPN to bypass the geo-restrictions.
AstrillVPN maintains top-quality audio and visual streaming and also keeps your high connectivity speeds to maintain a seamless, stress-free streaming experience. Through AstrillVPN, you will have no worries about the connection failing, and can focus on enjoying the FIFA experience.
AstrillVPN is internationally available, has a transparent no-logs policy, and special features that other VPNs can't compare to. One such feature is the 'VPN Sharing' feature, which allows you to connect multiple devices at a time on your computer to also share the VPN network.
This means that other members in your household can take full advantage of the DirecTV Stream subscription, without the use of any additional hardware, payments, or even routers- Everything is managed by the Astrill software, on your own device.
DIRECTV STREAM Review: Plans, Pricing
All of DirecTV stream's prices are valid for the first year, with the expenses increasing as the years add up. However, all of the given amounts are already taxed, and there are different prices per your needs, which can be correlated to your package of choice.
The Entertainment Package costs $69.99, Choice Package costs $84.99, Ultimate Package costs $94.99, and the Premier Package is priced at $139.99. Each of these is per month, and you may be able to support up to 20 devices in a single deal.
Additionally, if you purchase DirecTV Stream and Internet together, you can save up to $20 a month and receive data worth $30 if you rely on AT&T Internet Services. If you are looking to stream the World Cup on the DirecTV channel, then this one is the best option for you.
The normal DirecTV plan includes news, movies, family-friendly programming, and of course: sports. This is all for $69.99 per month. Additional sports and entertainment channels are also available at $149.99 a month, or less, depending on which specific channels you pick. The variety is vast, so you are sure to find your favorite channel to add to your package.
DIRECTV STREAM Channels and Features
DirecTV Stream has a library of 65,000 movies that are available to watch at any given time. Every package offered by the platform has a cloud-based DVR that can store up to 20 hours of recording, out of which every piece of content is under your control. This storage lasts for 90 days per piece of content, after which, the recordings will be wiped from the server.
Your favorite channels are also available, such as HBO, Cinemax, ESPN, and more. Since even the most basic package includes all sorts of programming, local and sports, you can also enjoy regional matches in between the FIFA matches.
How to Watch FIFA World Cup 2022 on DirecTV from Anywhere using Astrill VPN
If you've already subscribed to DirecTV but are traveling out of the U.S, or if you've only just subscribed to DirecTV to view FIFA World Cup 2022 outside of the U.S- Astrill VPN has got the solution for you.
With Astrill VPN, you can access any website or web service from anywhere in the world. This comes without risking your privacy or your real location, since Astrill changes the way your IP address appears to the places you visit online. It also stops trackers from identifying your location, which keeps you protected online.
A stable internet connection is crucial to online streaming, and a premium service like Astrill not only maintains high speeds but may also enhance it by preventing bandwidth throttling. This, combined with a variety of unique features, makes Astrill the best choice to watch FIFA World Cup 2022 on DirecTV.
Here's how to get started:
Head over to the AstrillVPN website and pick a plan that works for you.
Download the VPN client for your device, and then install it. If you prefer to configure your router, we also have guides for the process for quick and easy integration.
All set? Launch the application on your device and select a U.S. server of your choice.
Connect to the chosen server by toggling the big switch on the main screen.
Now, head on over to the DirecTV Stream services, and watch the 2022 FIFA World Cup without any restrictions!
Where can I watch the Fifa World Cup on TV?
Several channels will be broadcasting live matches of the FIFA World Cup Qatar 2022 globally, here is the list of a few:
| | |
| --- | --- |
| Country | Channel |
| United States | Fox Sports, Telemundo |
| United Kingdom | BBC Sports, ITV |
| Europe | EBU |
| Canada | CTV, TSN, RDS |
| Australia | SBS, Fox Sports |
| Germany | ARD, ZDF |
| Russia | Channel One, Match TV, VGTRK |
| Mexico | Televisa |
| New Zealand | Sky Sports |
Conclusion
Now that the most exciting time of the year is nearing for football fanatics, you can utilize AstrillVPN's services to gain access to the DirecTV channel for the Fifa World Cup and enjoy a stress-free, speedy, and supreme viewing experience. You can even record a few matches and re-watch them at the same, consistently high speeds and stability offered by Astrill.
Author: Arsalan Rathore
Arsalan Rathore is a tech geek who loves to pen down his thoughts and views on cybersecurity, technology innovation, entertainment, and social issues. He likes sharing his thoughts about the emerging tech trends in the market and also loves discussing online privacy issues.