What is Stremio? An in-Depth Look at the Streaming App
Updated on August 28, 2023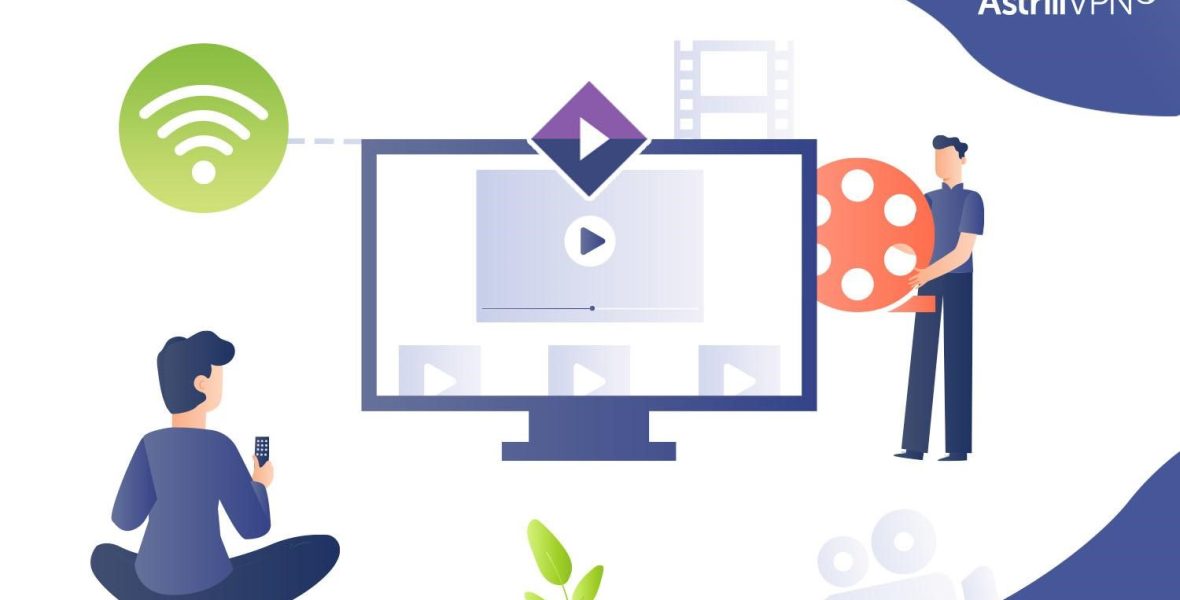 Have you ever heard about the Stremio app? You can download this app, sign up for an account, and suddenly you have access to a massive library of movies, TV shows, live channels, and more. It seems like magic, but there's a lot going on under the hood.
In this article, we're going to dive into what one increasingly popular streaming app, Stremio, actually is. We'll look at how can people use Stremio, how it organizes everything, and how it's able to provide such a slick streaming experience. By the end, you'll have a much better understanding of Stremio and why it ticks all boxes of a good streaming app. Let's get started.
What Is Stremio and Is It Legal?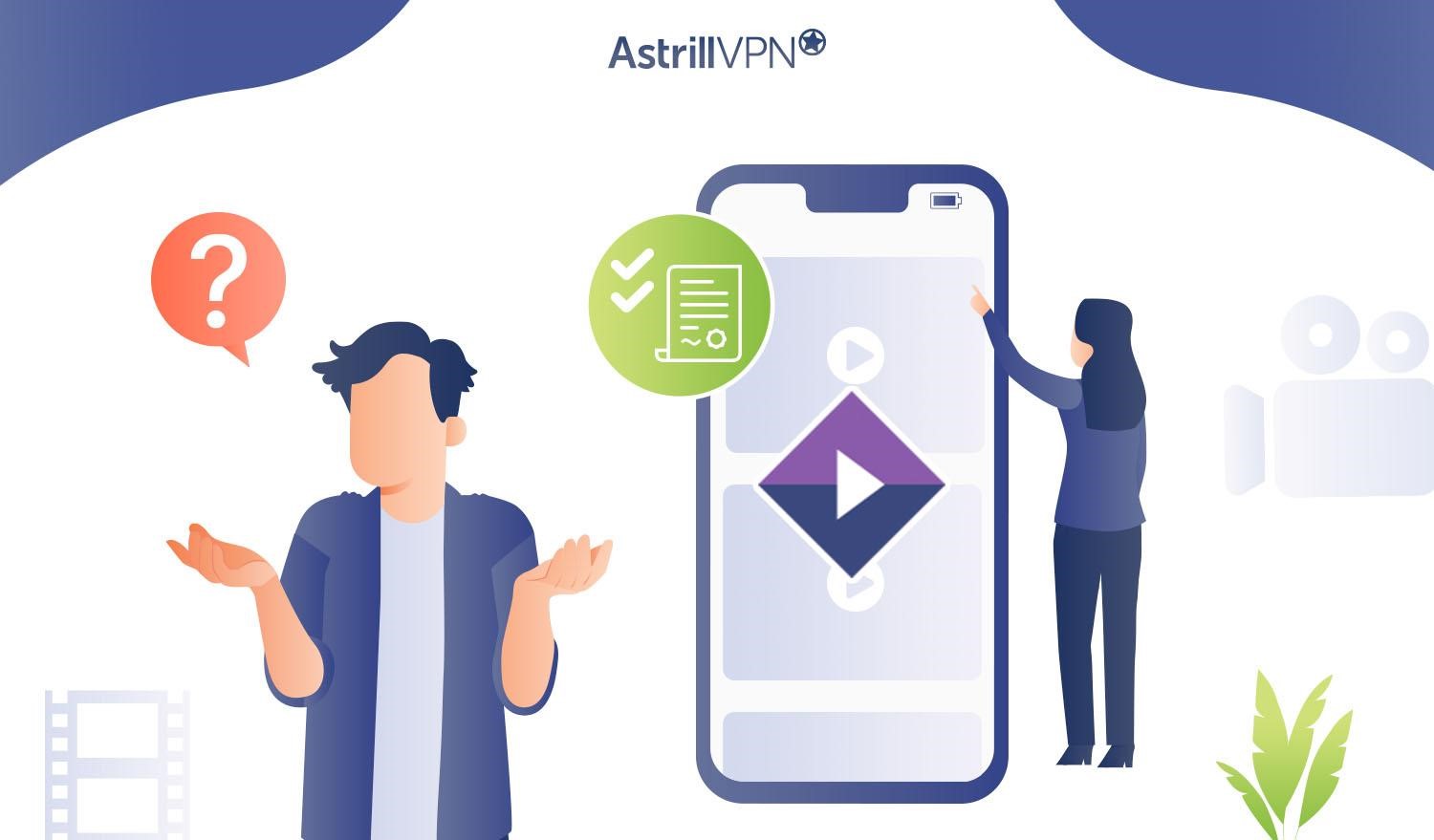 Stremio is a free streaming app that lets you watch movies, TV shows, live channels, and more. But is Stremio legal? Let's take a look.
Stremio itself is legal to download and use and it works by scraping media from public sources on the internet. However, some of the content on Stremio may be pirated or illegally uploaded. Stremio advises users to only stream content they have the rights to.
To expand what you can watch, install add-ons (-). These add-ons allow you to stream from torrent sites and streaming services. Many add popular movies, TV shows, live TV, and sports. While the add-ons themselves are legal, some may link to pirated content, so choose wisely.
Stremio is a convenient app for cord cutters and those looking to stream free movies and shows. However, users should be aware of the legal issues surrounding some of the content. As with any streaming app, if something seems too good to be true, it probably is. But when used properly and legally, Stremio provides an easy way to find and watch what you want. Kodi, a competitor of Stremio, shares several similarities with this app but when it comes to buffering, Stremio is clearly a winner.
Is Stremio Safe to Use?
The short answer is yes, if you take normal precautions. Stremio itself is secure and doesn't contain any malware. However, some unofficial add-ons that provide pirated content could put you at risk. To avoid issues:
Only install add-ons from the official Stremio add-on library. This ensures they're verified and vetted.
Be wary of installing third-party add-ons from unknown developers. They may contain viruses or malware.
Use a reputable antivirus program and keep it up to date. This helps protect you from threats that could come from anywhere on the internet, not just Stremio.
How to Set Up Stremio?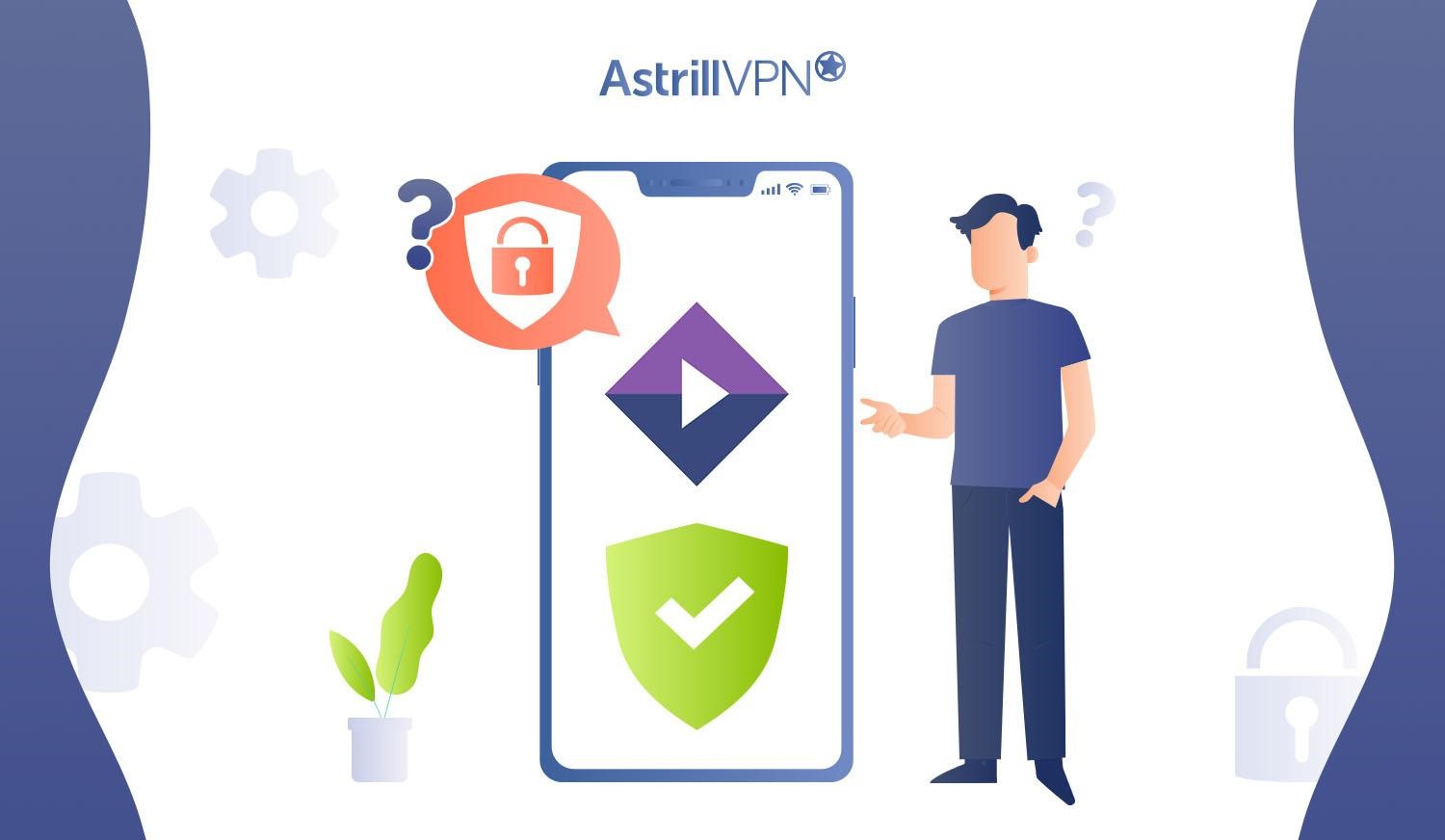 To get started with Stremio, you'll first need to download the app. Stremio is available on Windows, Mac, Android, and iOS.
Visit strem.io and select the download option for your device.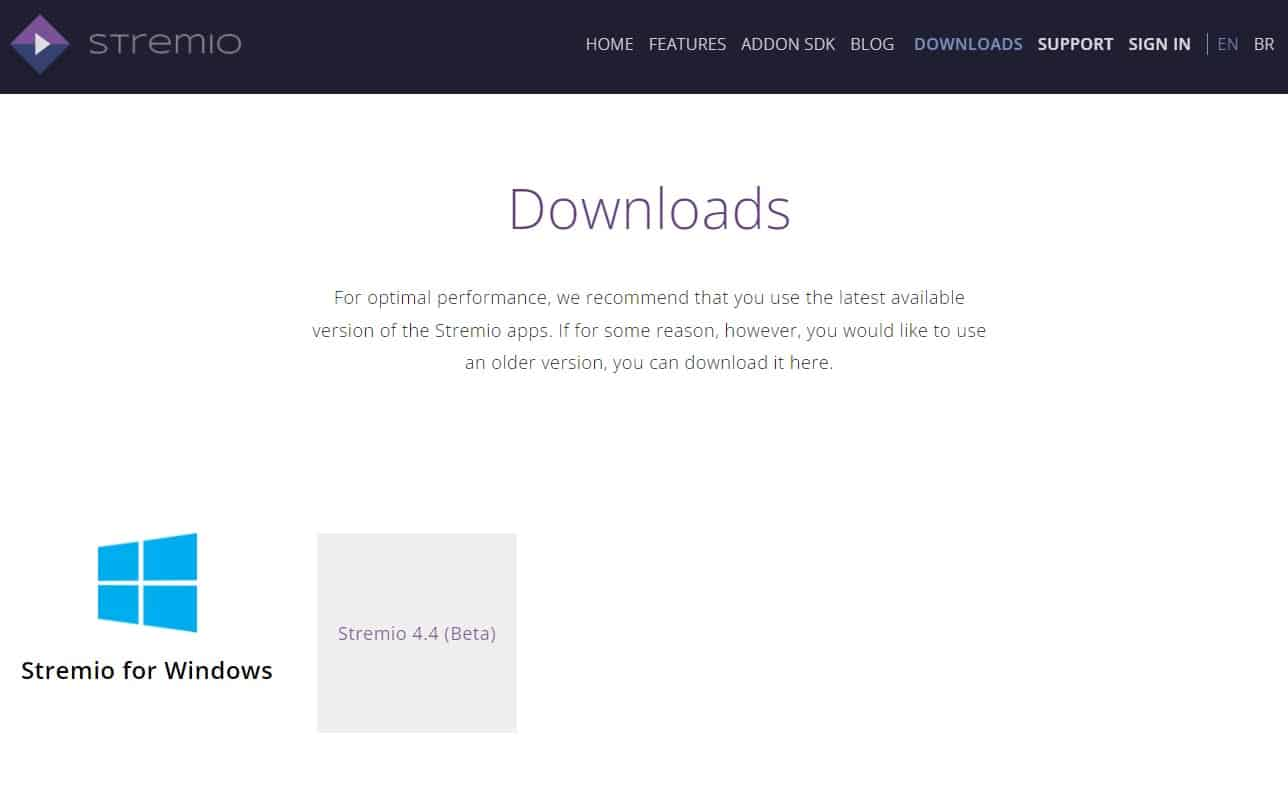 Install the app and open it. The first time you open Stremio, you'll go through a quick setup process.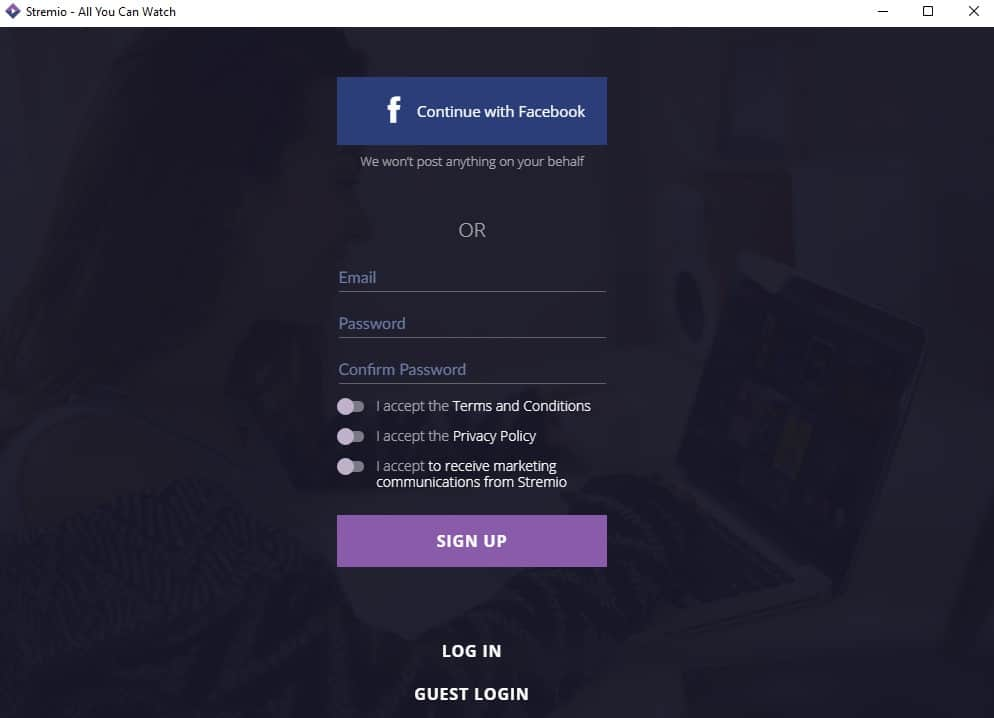 Stremio will ask you to select the types of content you're interested in – movies, TV shows, live TV, etc.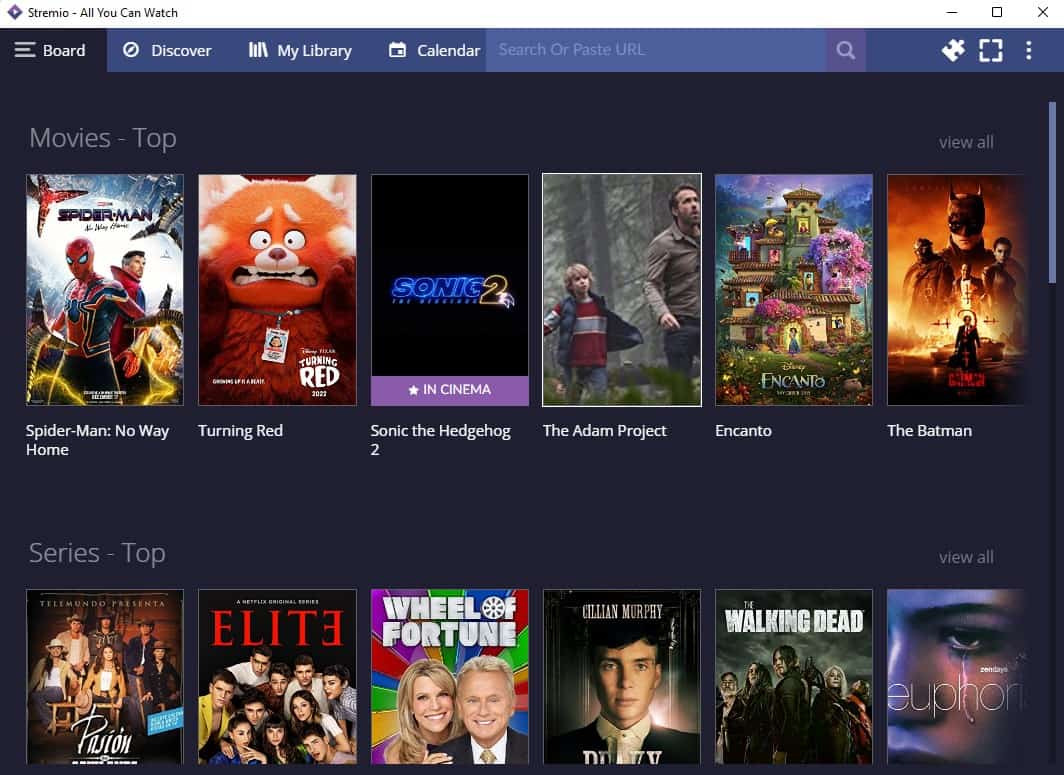 Make your selections so Stremio can customize your homepage. You'll then be asked to allow Stremio access to your device.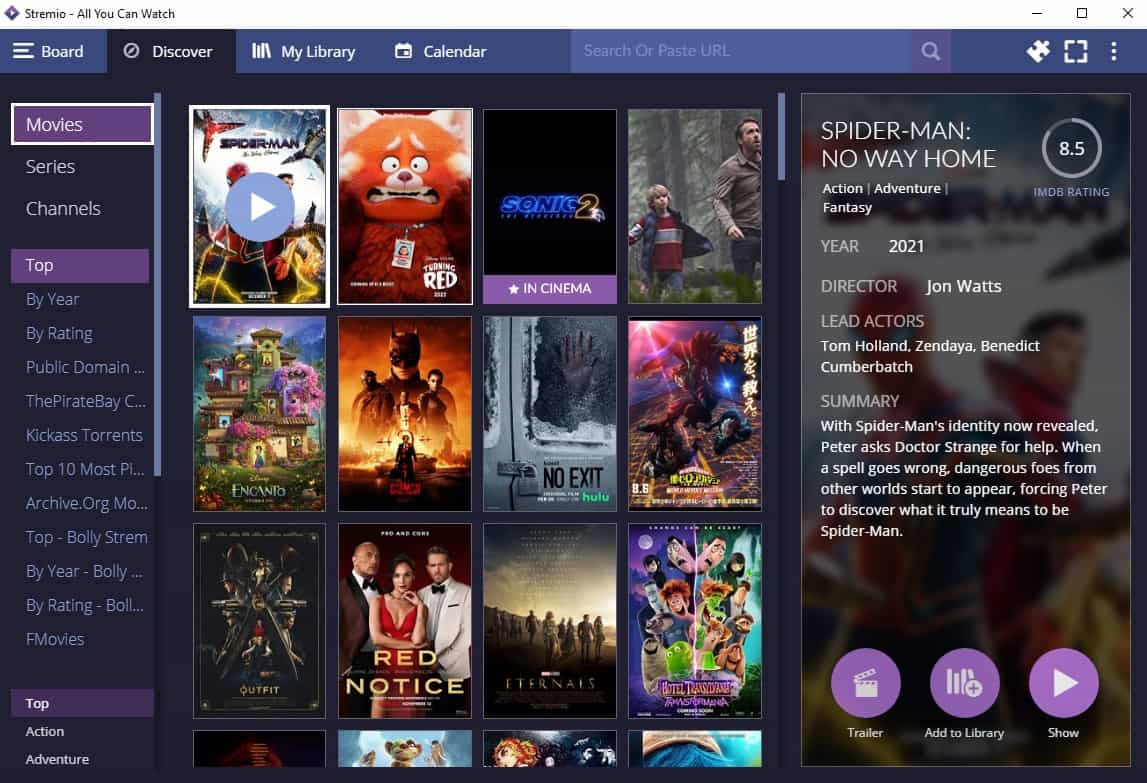 Click "Allow" or "OK" to grant the necessary permissions.
Finally, Stremio will index content from add-ons and build your library. This only takes a few minutes and will allow Stremio to gather data on movies, TV shows, and other media that match your interests.
Once the indexing is done, you're ready to start streaming!
Your Stremio homepage will feature content recommendations based on the categories you selected during setup.
You can also search for specific movies and TV shows using the search bar at the top of the app.
When you select something to watch, Stremio will check available add-ons and streaming services to find a source for that content.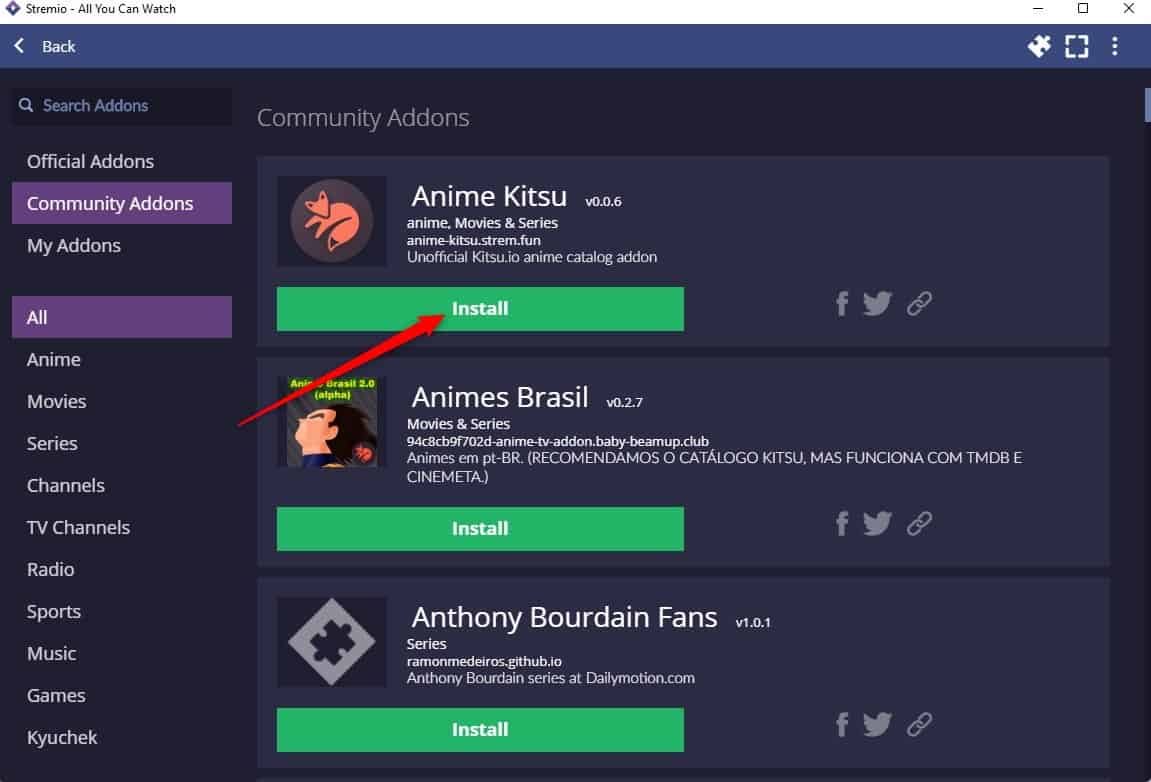 Select your desired stream and enjoy!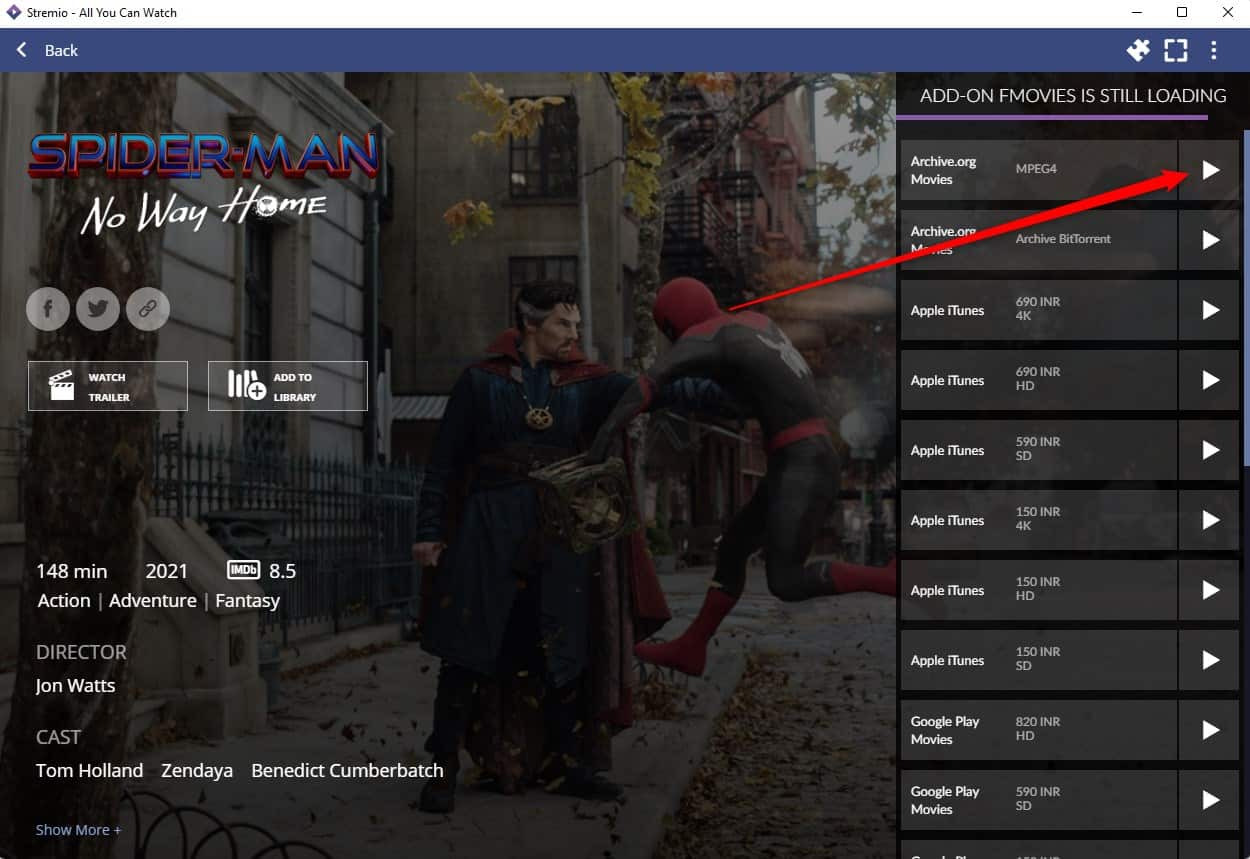 Exploring the Stremio Interface and Add-Ons
Once you've installed Stremio, it's time to explore the interface and discover all the add-ons available. The Stremio interface is simple to navigate, with sections for Movies, TV Shows, Channels and add-ons.
Add-ons
Add-ons are what give Stremio its versatility. There are dozens of add-ons you can install to expand your streaming library. Some of the most popular add-ons include:
PopcornFlix – Provides free movies and TV shows, including cult classics, indie films, and viral videos. They have a little bit of everything.
YouTube – Gives you access to all the movies, TV shows, clips and more on YouTube right within the Stremio interface.
Crackle – Offers free movies and TV shows from Columbia Pictures, TriStar Pictures, Screen Gems, and Sony Pictures Classics. They have mainstream hits as well as obscure indie films and TV shows.
Vimeo – Allows you to stream content from the popular video-sharing site Vimeo, including short films, documentaries, music videos and more.
Viewster – Provides free anime, movies, TV shows, and viral videos. They have a wide range of genres from action/adventure and sci-fi/fantasy to lifestyle, music and gaming.
Is Stremio free?
Stremio is free to use, but there are a few paid upgrades available should you want additional features. The Stremio app itself is open source and free to download on your devices.
Paid add-ons
Stremio offers paid add-ons called "Stremio+" that provide premium content and features. Things like:
Pay a small subscription fee to remove ads from the Stremio interface.
Access live streams of cable and local TV channels.
Kid-friendly shows, documentaries and other educational media.
Bollywood, Nollywood and other international film and TV libraries.
These add-ons are optional, but can enhance your Stremio experience if you're looking for ad-free, premium or hard-to-find content. Subscription fees vary depending on the package.
How to setup Stremio for Smart TV?
To set up Stremio on your smart TV, there are a few simple steps to follow:
First, you'll need to download the Stremio app onto your smart TV. The app is available for most major smart TV brands like Samsung, LG, Sony, Vizio, etc.
You can find the Stremio app by searching your TV's app store for "Stremio" and then downloading and installing it.
Once the app is installed, open it on your TV. You'll be prompted to activate Stremio by scanning a QR code with your phone or by entering an activation code on strem.io/activate.
This links your Stremio account so you can access your libraries, settings, and watch history across devices.
Stremio has add-ons that provide access to extra content like live TV channels, movies, TV shows and more.
Browse the available add-ons and click "Install" to add ones you're interested in. Some recommended add-ons for live TV and movies include "ITV Hub", "All 4" and "Film On".
Once your account is set up and any add-ons installed, you're ready to start streaming content through Stremio on your smart TV.
How to setup Stremio for iPhone?
To set up Stremio on your iPhone, follow these simple steps:
First, download the Stremio app from the iOS App Store onto your iPhone.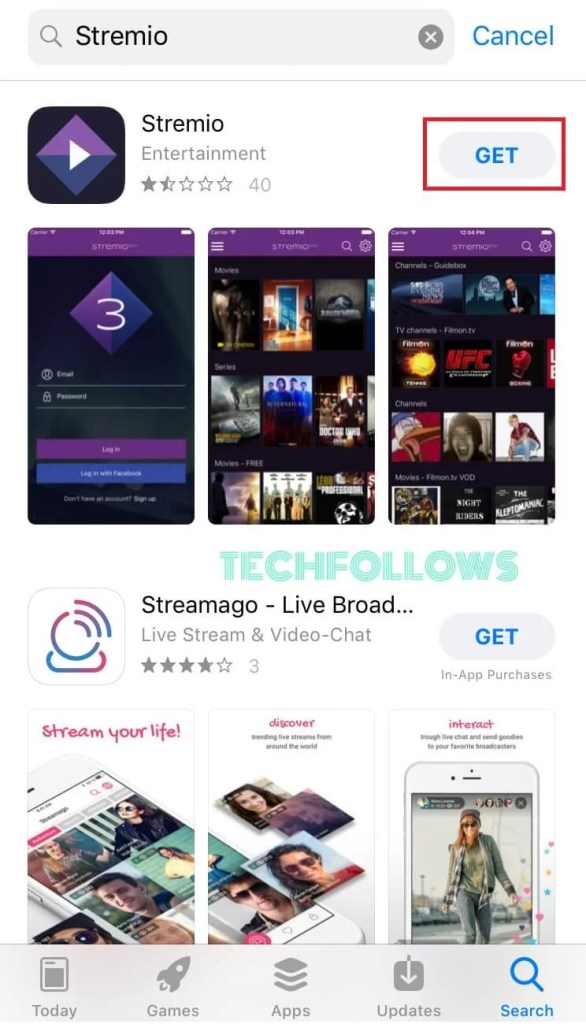 Once the app is installed, open it up and you'll be prompted to create an account.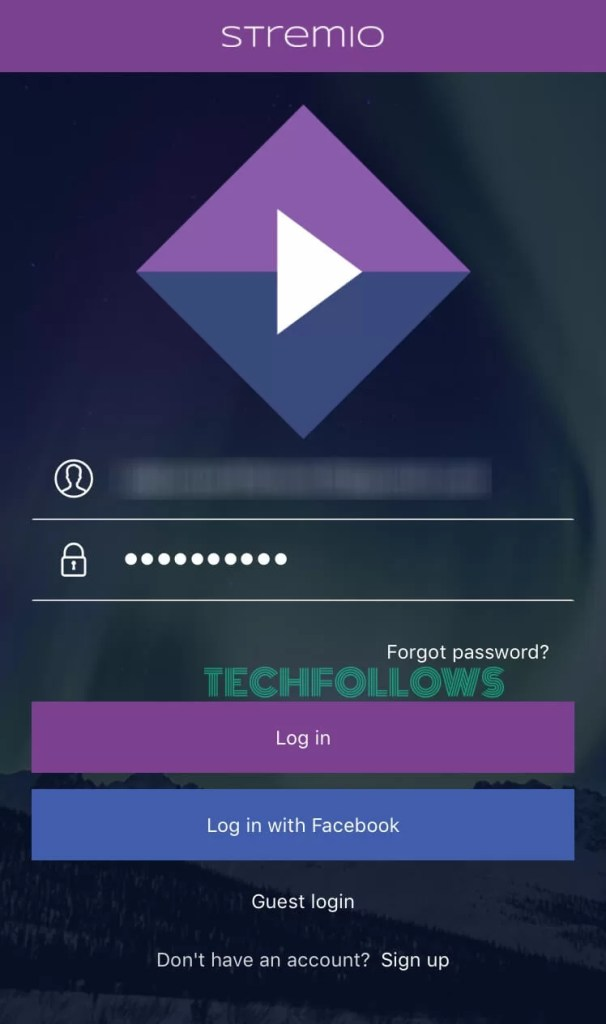 You can register using your email, Facebook or Google account.
After registering and signing in, you'll see the Stremio home screen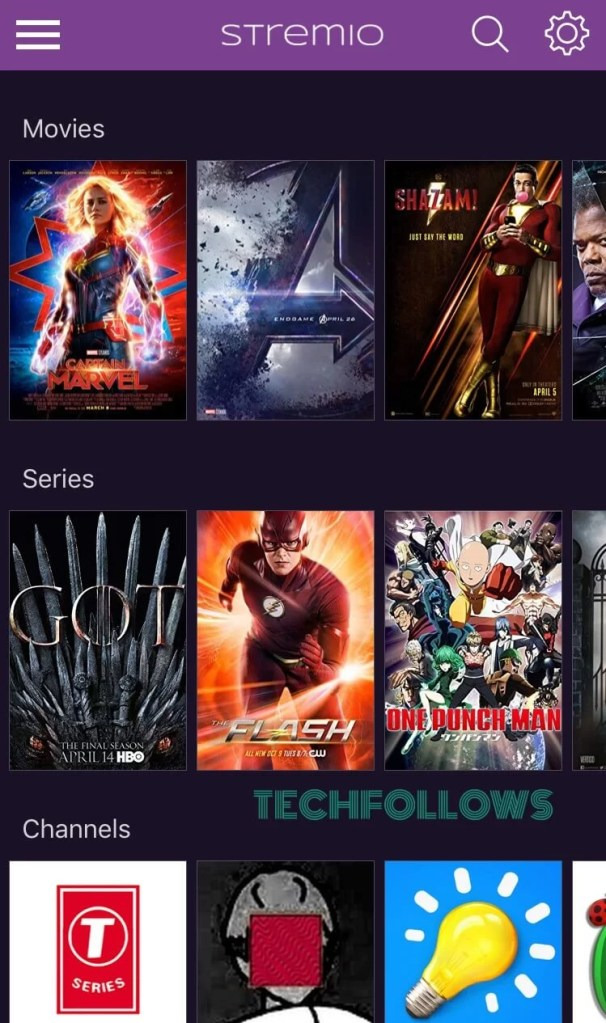 Next, you'll want to add useful add-ons to enhance your Stremio experience.
Click the menu icon in the top left corner and select "Add-ons".
Browse through the options and install any that interest you.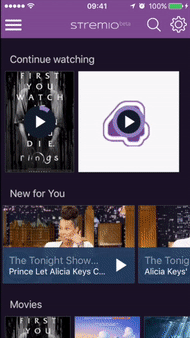 With the add-ons installed, you can now access a huge catalog of free movies, TV shows, live channels and more.
Once you find something to watch, just click to start streaming.
How to setup Stremio for Android?
Setting up Stremio on Android is pretty straightforward. Here are the basic steps:
To get started, download the Stremio app on the Google Play Store.
Once installed, open the app and you'll be prompted to create an account or sign in if you already have one.
Next, Stremio will ask you to select the content you want to see – choose from Movies, TV Shows, Live TV and more.
You can pick multiple categories to populate your home screen feed.
One of the best features of Stremio is its ability to install add-ons. With your add-ons set up, you'll now see loads more movies, TV shows and content on your Stremio home screen. Simply browse and play anything that interests you.
Stremio has a built-in player to stream your content. You can also choose to download movies and shows to watch offline if you prefer. Downloads will save to your device's internal storage.
To get the most out of Stremio, consider connecting a Real-Debrid or Premiumize account. These debrid services help Stremio find higher quality streams and downloads. They do come at a small monthly cost, but many users find them worthwhile.
How to use AstrillVPN with Stremio?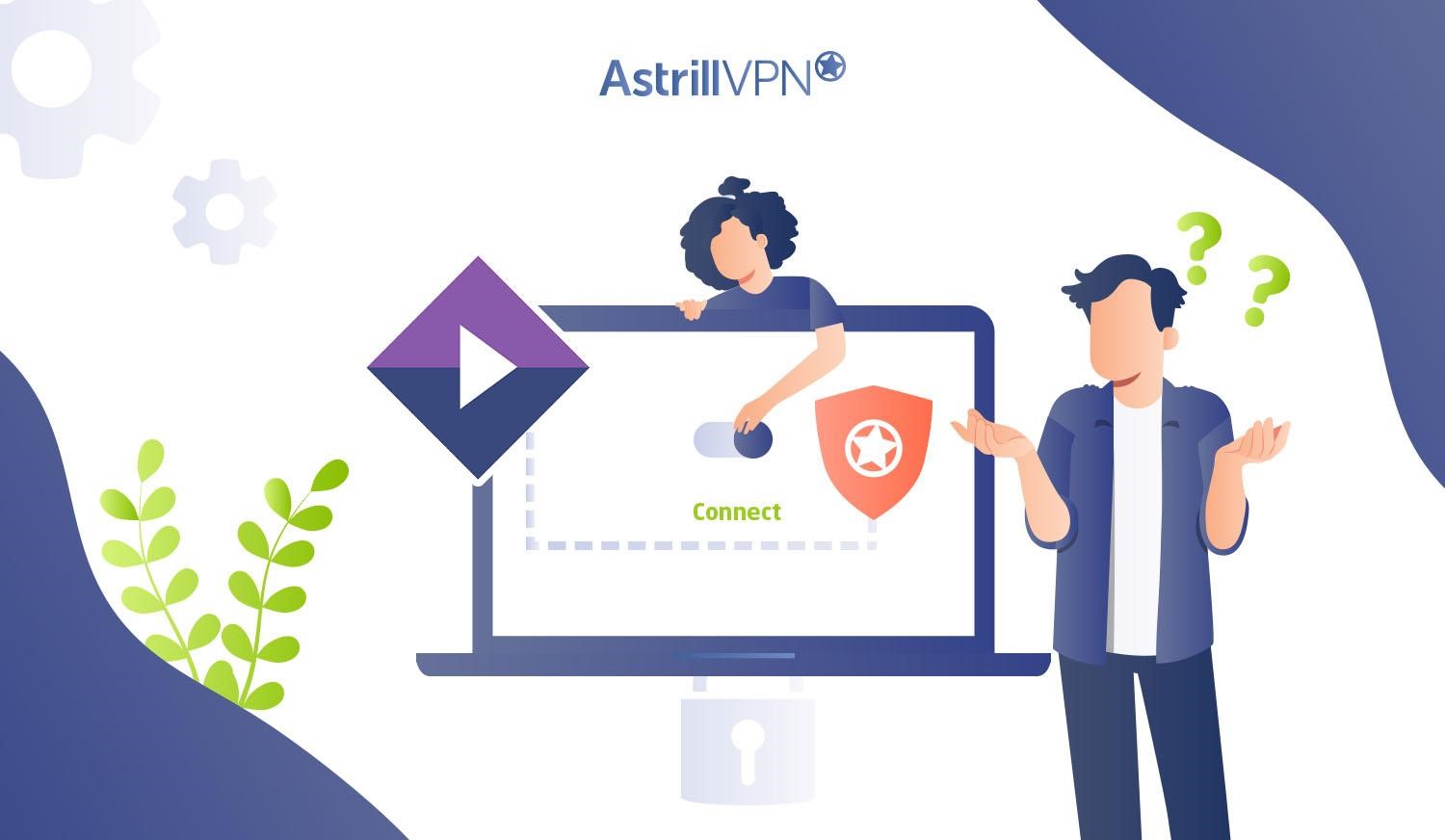 To use Stremio with AstrillVPN, you'll want to set up the VPN on your device first. Once you've installed AstrillVPN on your device, open the app.
Select a server located in the United States or another location where Stremio content is available.
Connect to the VPN server.
With the VPN connected, open the Stremio app on your device. Stremio should now work as normal, allowing you to browse add-ons, channels and content that may have been previously unavailable in your location. The VPN masks your actual IP address and tricks Stremio into thinking you're accessing it from the US or another approved region.
FAQs
Have some lingering questions about how Stremio works? Here are some of the most frequently asked questions and their answers:
What devices can I use Stremio on?
Stremio is available on Windows, Mac, Linux, Android, and iOS devices. You can stream on phones, tablets, laptops, desktop computers, and more.
Where does Stremio get its content?
Stremio sources content from streaming services like Netflix, Hulu, Amazon Prime Video, and many others. It also includes free content from sources like Crackle, Tubi TV, IMDb TV, and YouTube. Stremio does not host any content itself.
How can I get rid of buffering and improve streaming?
There are a few things you can do to reduce buffering in Stremio:
Ensure you have a fast, stable internet connection. Faster speeds like 100+ Mbps are best. Update Stremio to the latest version. Updates often contain improvements to streaming performance. Limit the number of streams playing at once. Too many active streams can overload your network and device.
Conclusion
So now you've seen what Stremio is all about and how it works under the hood. While it may seem complicated at first with all the add-ons and options, Stremio can actually make your streaming life a whole lot easier once you get the hang of it. Give the app a try, add a few of your favorite add-ons, build up your library, and see how Stremio can replace all those individual streaming services and help cut the cord for good. And if you do run into any issues, check out their website – the Stremio community is pretty active and helpful. Streaming your favorite shows and movies has never been simpler. Enjoy!
""
Author: Bisma Farrukh
Bisma is a seasoned writer passionate about topics like cybersecurity, privacy and data breach issues. She has been working in VPN industry for more than 5 years now and loves to talk about security issues. She loves to explore the books and travel guides in her leisure time.