How to Unblock and Play Roblox on a School Computer
Updated on December 20, 2022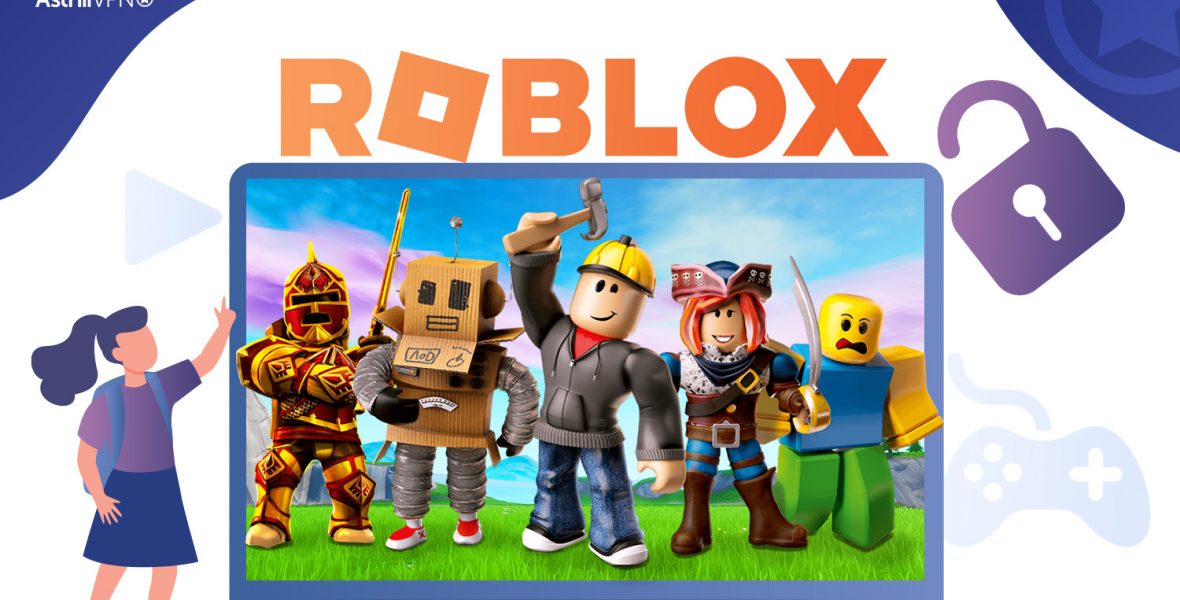 Schools are filled with rules and regulations that make it nearly impossible for students to play games like Roblox. It can be frustrating, especially when students want to use their time productively. In this article, we will give you tips on playing Roblox on a school computer. We will also share a few alternatives that you can use to unblock Roblox.
What is Roblox?
Roblox is a multiplayer online game that is designed for all ages. It is a platform where you can create and explore various games with other players. It can be played on a computer or a mobile device. It has been around for over 10 years and is one of the top games on the internet, with around 52.2 million active players.
Why do Schools Block Roblox?
Now you may be wondering why do schools block Roblox?
Roblox is a video game, that's why it is blocked on the school network. Schools block games to keep students focused on their studies and to prevent them from becoming distracted. It is a standard practice of educational institutions throughout the world usually.
How to get Roblox on a school computer
Roblox is a popular video game that is playable on virtually any computer. It's a game that is made to be played online, and it's a game that is all about creativity. Many games are built on a Roblox Studio and designed by players.
Since schools block the game from being played on their computers, you will need to unblock it. The only way you can do this is by using a VPN.
How to Unblock Roblox on a School Computer?
The best way to unblock Roblox on a school computer is to use a VPN. Follow the simple steps to unblock Roblox on your school computer via VPN:
Sign up for Astrill VPN.
Download the VPN app and log in.
Connect to a VPN server most suited for your region and Roblox.
Open Roblox's website and log in to your gaming account
The VPN will unblock your Roblox so you can play it on your school computer.
How does VPN work to unblock Roblox?
A VPN is a service that encrypts your online traffic so that your location, ISP, and websites you visit cannot be determined. It even restricts your ISP from tracking your online activities, making you safe online with true freedom.
This is how a VPN makes it impossible for your school's network administrator to monitor your activity. As a result, you won't just be able to circumvent your school's regulations, but nobody will even suspect that you're playing Roblox online in school.
Can You Unblock Roblox Without a VPN?
There are some other ways too to unblock Roblox without using a VPN. However, they are less efficient and straightforward than unblocking via VPN. Nevertheless, we outline ways to unblock your gaming experience without a VPN.
TOR
The anonymity and capacity to circumvent restrictions of the Tor network have made it a favorite among internet users. Tor can help you avoid getting blocked from accessing material like Roblox games. The major drawback is that Tor is painfully sluggish and unresponsive. Tor isn't the best game option because it is still fun. Put aside hopes of playing games online with excellent speed while using Tor.
If you can compromise on gaming speed, you can opt for it. However, you should always look for the option that provides you with the best internet speed for gaming.
Proxy
By masking your IP address, proxies make it possible to visit otherwise inaccessible sites. Using a proxy to access Roblox will allow you to browse the site, but it will prevent you from playing any games. Since proxies do not encrypt your web traffic as VPNs do, your school may still monitor your online activities.
Modified host files
You'll need advanced technical knowledge to modify host files without wiping off crucial system files. Firstly, you'll need to log in as an administrator to remove Roblox from the host file. Moreover, Attempting to alter host files could get you in trouble at school if doing so requires access to administrative sites.
Although all these ways can help you unblock Roblox on school computers, VPN is safer and less complex. Therefore, we recommend you use a VPN to play your game without letting your school authorities know that you are playing Roblox on the premises.
Can I Unblock Roblox in a banned country with a VPN?
Fortunately, you can unblock Roblox even in a banned country if you are using AstrillVPN. You can use it to play Roblox in banned countries or on public wifi networks that block it to save data usage (such as in Jordan or Guatemala). In short, no matter why Roblox has been prohibited, a VPN will allow you to access the game from any location.
Does Roblox Block VPN Users?
You shouldn't have any issues if you're merely using a VPN to get around a network ban.
However, the game developer may permanently ban your account if you have earned a 7-day IP ban for violating Roblox's community standards and are detected using your Roblox account during this temporary ban period by utilizing a VPN.
So, you should never use a virtual private network to bypass a ban imposed for violating the game's community standards. Doing so could result in a permanent ban and the loss of your account.
Conclusion
Roblox is a popular game that most students enjoy playing on their school computers. It is a game full of adventures and can help students learn new skills. However, you must first unblock the game to play Roblox on a school computer.
Hence, you'll use AstrillVPN to bypass school firewalls and access Roblox. AstrillVPN encrypts your data as it travels over the internet and reroutes it through a server. This way, your school's network won't be able to track your whereabouts online.
With a VPN, you can still access the Roblox catalog and download the Roblox player. No matter if the system administrator has restricted the Roblox domain or URL, Astrill will enable you to access the game by removing every restriction. You can even play games online with your buddies so long as you're connected to the AstrillVPN servers specifically gaming-optimized, for the best gaming experience.
FAQs
Why do kids like Roblox so much?
Kids will love Roblox because it allows them to be creative, independent, and part of a community. Additionally, there are countless opportunities for gaming and exploration, and it is simple to learn and play.
Is Roblox losing popularity?
The popularity is rising year on year by 31%, which is amazing. This proves that this multi-player online game is gaining popularity.
""
Author: Arsalan Rathore
Arsalan Rathore is a tech geek who loves to pen down his thoughts and views on cybersecurity, technology innovation, entertainment, and social issues. He likes sharing his thoughts about the emerging tech trends in the market and also loves discussing online privacy issues.