Free VPN Trials Without Credit Card – Are they Really Secure?
Updated on October 24, 2023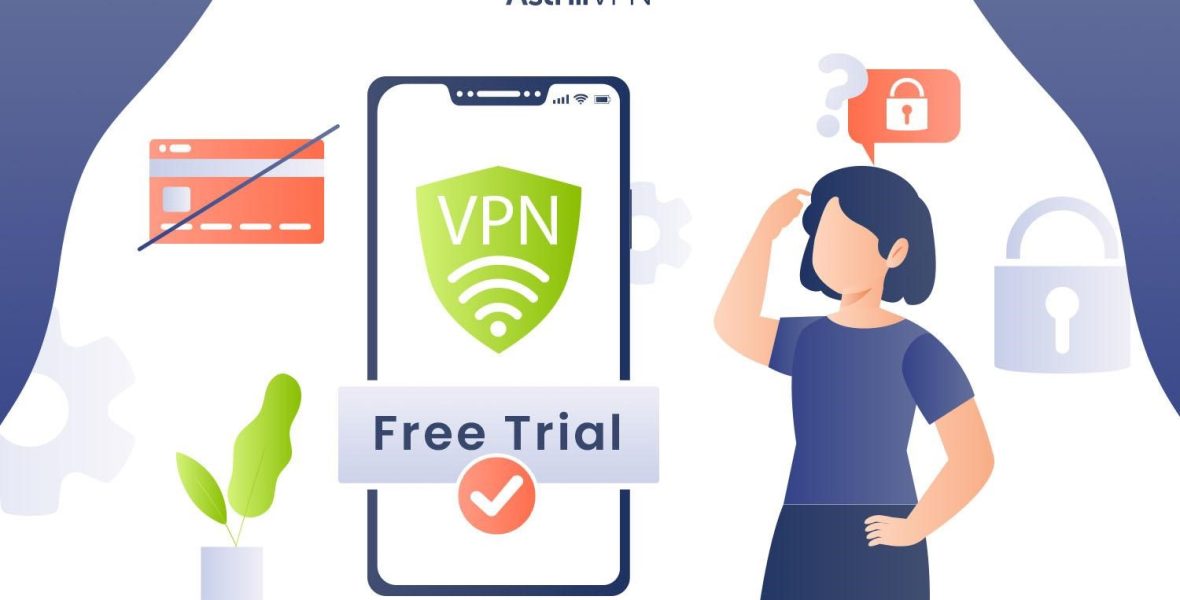 A VPN is your key to unrestricted browsing, anonymous online adventures, and unlocking a world of content. However, if premium VPN prices make you hesitant, you're in the right place.
To save on a VPN, long-term plans are smart, but you need to be sure it's the right fit. That's where a VPN free trial comes in. It's like a test drive, granting full access for a limited time. Some trials run for 7 days, while others go up to 60 days.
In this guide, we've explained some critical things about free VPN trials, the difference between trials and money-back guarantees, and given you some excellent tips. So get ready to save money and stay risk-free.
Are Free VPN Providers Good?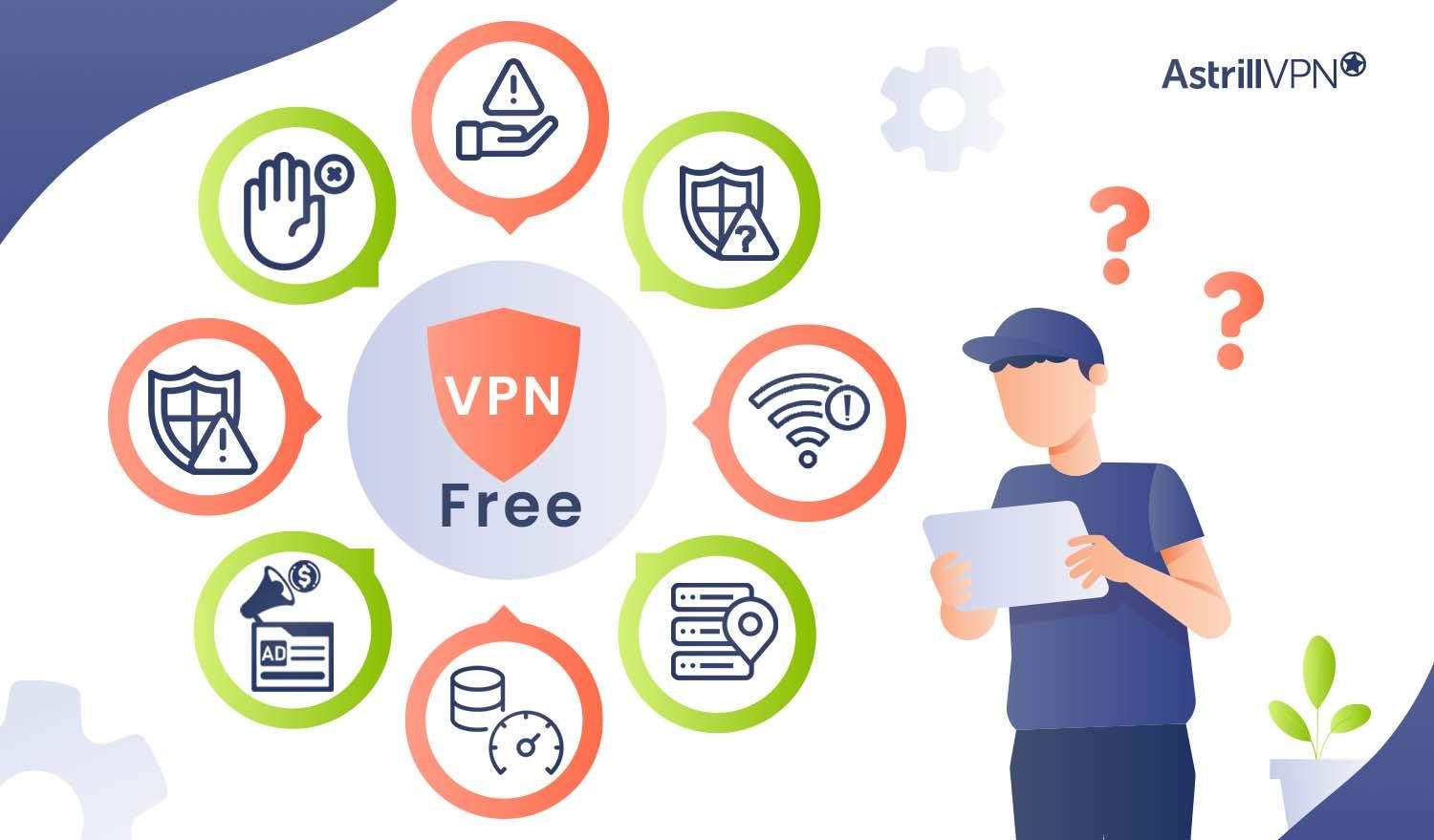 Free VPN providers can be enticing, but they come with several important considerations:
Limited Features:
Free VPNs often offer limited features compared to their premium counterparts. They might have slower speeds, fewer server locations, and limited bandwidth.
Security Concerns:
Some free VPNs compromise your online security and privacy. They might log your data and browsing history, which can be concerning if you seek anonymity.
Ad-supported:
Many free VPNs are ad-supported, meaning you'll see ads while browsing. These ads can be intrusive and negatively impact your user experience.
Data Caps:
Free VPNs may impose data caps, restricting the amount of data you can use. This is problematic if you intend to stream or download large files.
Server Locations:
Free VPNs often have a limited number of servers. This can be a limitation if you want to access content from specific regions.
Unreliable Speeds:
Expect slower speeds, which can lead to buffering when streaming or slower downloads.
Questionable Privacy:
Some free VPNs have been known to log user data and sell it to third parties or engage in other questionable privacy practices.
Security Risks:
There have been cases of free VPNs containing malware or being used for illegal activities. Choosing a reputable free VPN is crucial.
Free VPN Services vs Premium VPN Providers? [Quick Overview]
Free VPNs are less secure and have limited features. We made a table to compare free VPNs with premium ones to see what you're missing out on.
| | | |
| --- | --- | --- |
| Features | Free VPN Provider | Premium VPN Provider |
| No. of servers | 1 – 50+ | 1,000 – 6,000 |
| Server countries | 1 – 20 | 50 – 100 |
| Advanced encryption | No | Yes |
| Data limit | No | Yes |
| Kill switch | No | Yes |
| Obfuscated servers | No | Yes |
| Onion over VPN | No | Yes |
| 24/7 customer support | No | Yes |
| Leak protection | No | Yes |
| Double VPN | No | Yes |
The Dark Side of Free Trial VPNs Without Credit Card
While free trial VPNs without requiring a credit card may seem convenient, they can have a dark side. Without payment information, these services may resort to other tactics to make money, such as selling user data or bombarding you with ads.
Also, some may lack robust security measures or have hidden limitations. It's crucial to thoroughly research and choose reputable VPN providers like AstrillVPN that prioritize user privacy and offer transparent terms.
A. Limited Security Features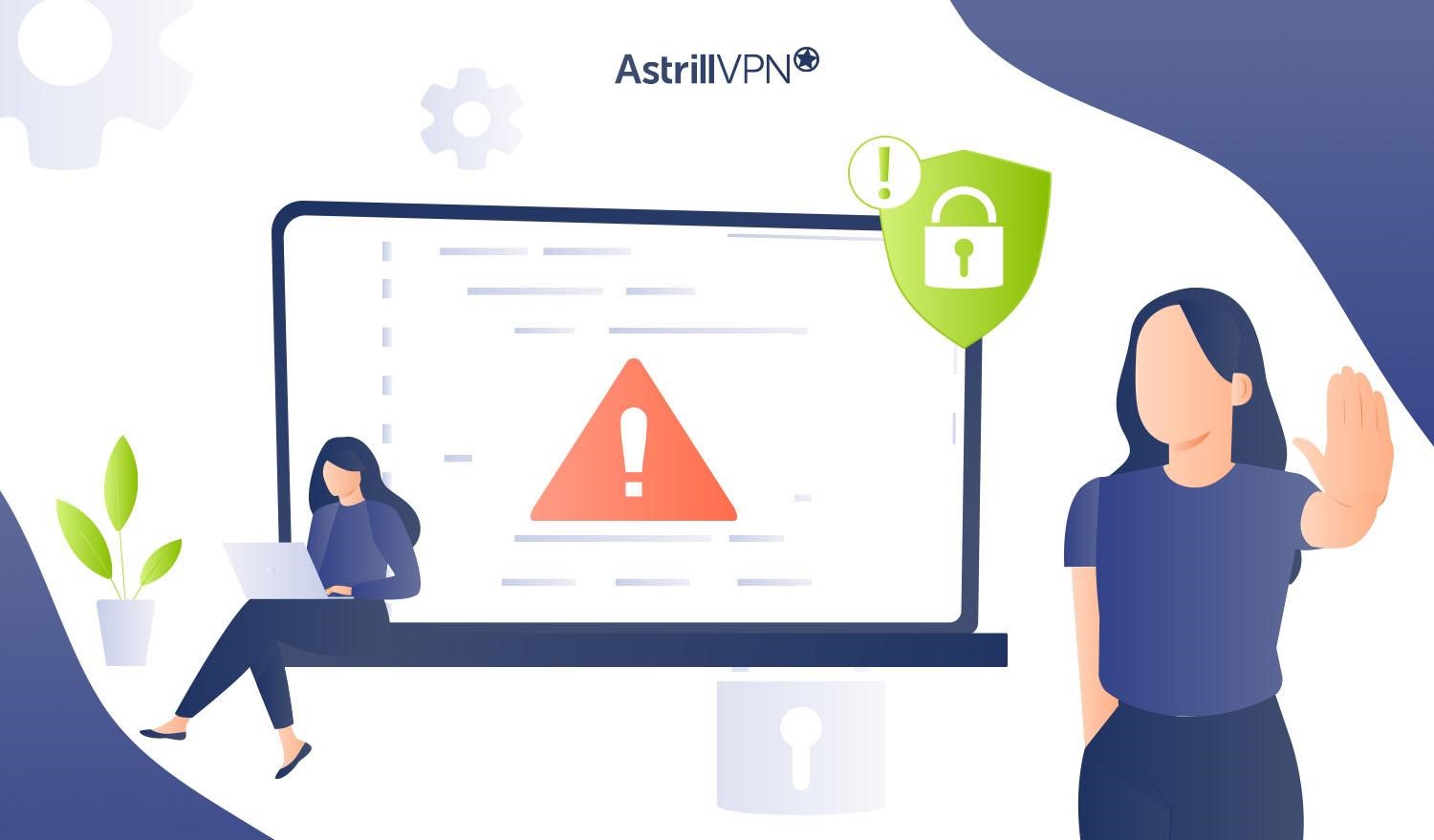 Free VPNs often offer limited security features, such as weaker encryption, potential data logging, and less robust protection than paid VPNs.
1. Weak Encryption
Free trial VPNs without credit cards often use weaker encryption protocols, leaving your data more vulnerable to hackers.
2. Data Logging Concerns
Some free trials may log and store your browsing activity, defeating the purpose of using a VPN for privacy.
B. Sluggish Speeds and Unreliable Servers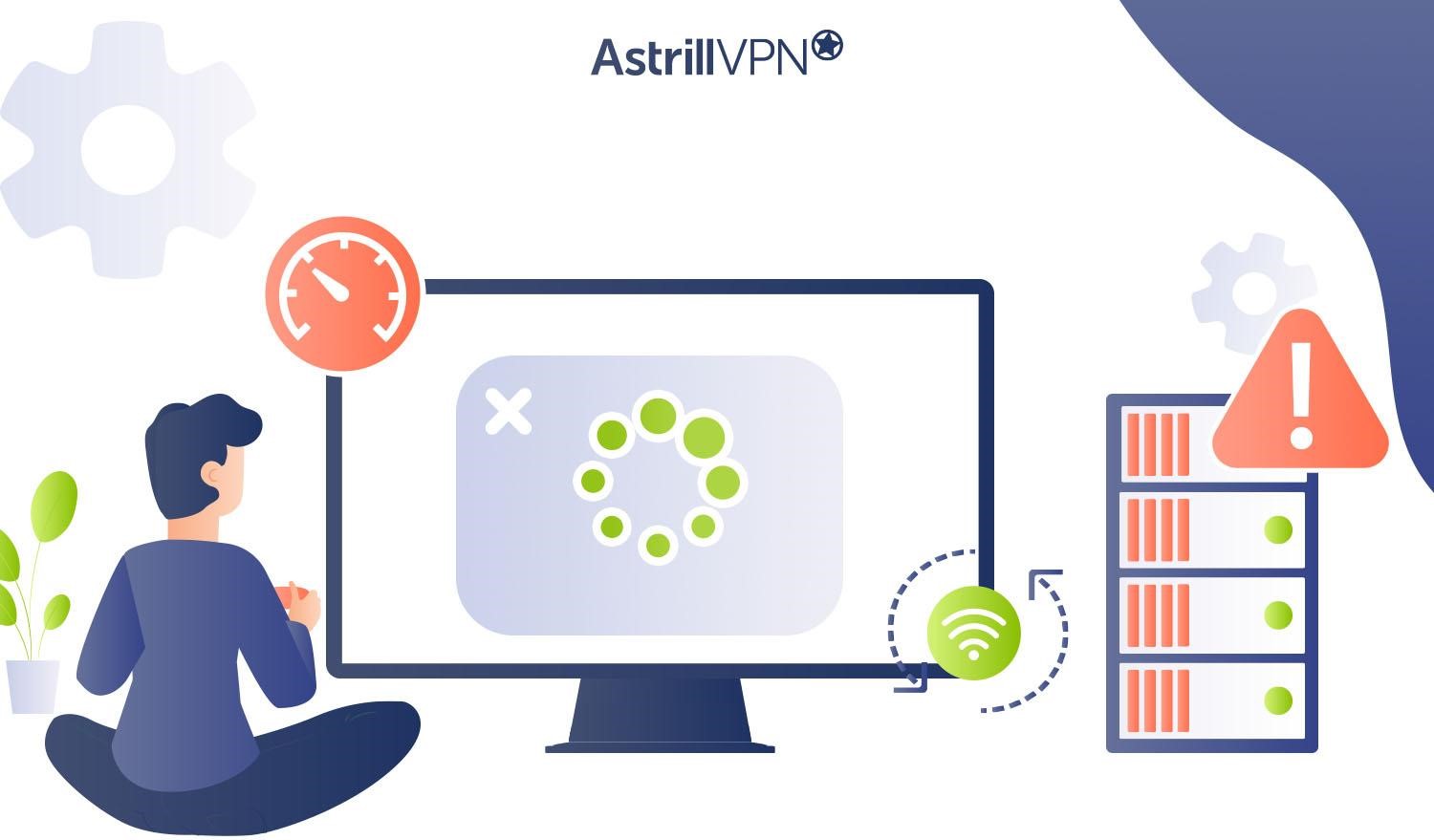 Free VPNs often need more resources to maintain high-speed servers and a vast server network, resulting in slower and less reliable connections.
1. Crowded Servers
Free trial VPNs may have limited server options, leading to overcrowding and slower speeds.
2. Bandwidth Caps
These VPNs often impose data limits or restrict bandwidth, reducing speeds and unreliable performance.
C. Questionable Privacy Practices
Free VPNs often collect and sell user data, compromising privacy.
1. Selling User Data
Some free trials may sell your personal information to third parties, compromising privacy.
2. Invasive Ads
Free VPNs typically bombard users with intrusive advertisements, interfering with your browsing experience.
D. Content Accessibility Limitations
Free VPNs often have limited server locations and slower speeds, restricting access to geo-blocked content and affecting the quality of streaming and downloads.
1. Blocked Websites and Services
Free trial VPNs may not bypass geo-blocks or censorship, limiting access to certain websites or online services.
2. Geo-Restrictions
Some streaming platforms and content may still be inaccessible due to regional restrictions, even with a free trial VPN.
Why Choose a Premium VPN?
Choosing a top-notch VPN is smart because it offers several significant benefits. Premium VPNs provide robust security features to protect your online activities from hackers and surveillance. They also offer faster speeds, smoother streaming, quicker downloads, and less buffering.
Astrill is a top-tier VPN with a wide network of servers worldwide, allowing you to access content from different regions and bypass geo-restrictions. Plus, they provide reliable customer support to assist you with questions or issues.
While free VPNs exist, they often lack these essential features, making a premium VPN the better choice for online privacy and content accessibility.
A. Security and Privacy Assurance
AstrillVPN provides security and privacy assurance through strong encryption, strict no-logs policies, and advanced features that protect user data from potential threats.
1. Robust Encryption
A professional VPN like AstrillVPN provides stronger encryption protocols to ensure the security of your data and online activities.
2. Strict No-Logs Policy
Trusted VPNs have a strict policy of not storing or logging user data, safeguarding your privacy.
B. Speed and Performance
Efficient VPNs like AstrillVPN offer faster speeds and superior performance by investing in high-quality servers, optimized networks, and advanced infrastructure, resulting in a smoother and more reliable online experience.
1. High-Quality Servers
Premium VPNs offer a wide range of high-quality servers, ensuring faster speeds and reliable performance.
2. No Bandwidth Limitations
These VPNs don't limit bandwidth, allowing you to enjoy uninterrupted browsing and streaming.
C. Reliability and Customer Support
Top-notch VPNs offer reliability and customer support to ensure a smooth and secure online experience.
1. 24/7 Customer Service
Premium VPN providers offer round-the-clock customer support to address any issues or concerns promptly.
2. Guaranteed Uptime
These VPNs ensure a high server uptime, minimizing disruptions to your internet connection.
D. Access to Geo-Restricted Content
High-end VPNs provide access to geo-restricted content by routing your internet connection through servers in the desired region, making websites and services think you're located in that region.
1. Bypassing Censorship
Premium VPNs have advanced features to bypass censorship and access restricted content in different regions.
2. Streaming and Gaming Benefits
These VPNs enable smooth streaming and gaming experiences by overcoming geolocation restrictions.
E. Seamless Multi-Device Support
Exclusive VPNs like AstrillVPN offer multi-device support through dedicated apps, simultaneous connections, and robust cross-platform compatibility.
1. Compatibility with Various Platforms
Reliable VPNs like AstrillVPN support multiple platforms, such as Windows, macOS, iOS, Android, and more.
2. Simultaneous Device Connections
You can connect multiple devices simultaneously to a premium VPN without compromising performance.
AstrillVPN Free Trial
AstrillVPN offers useful features to protect your privacy online. With Astrill's WireGuard protocol, you can use the VPN only for international websites, keeping your connection fast while accessing content worldwide.
The StealthVPN protocol by Astrill helps bypass firewalls in restrictive countries like China by disguising your VPN traffic as regular web traffic. Onion Over VPN adds an extra layer of privacy by encrypting your data twice. AstrillVPN only offers a seven-day free trial and no money-back guarantee like other competitors.
FAQs
Is there a free VPN with no payment?
There are free VPNs that require no payment, but the downside is that either they have data caps or they log user data, which is why it's better not to use them.
Are free VPNs slow?
Yes, free VPNs are very slow because they offer limited bandwidth, and since they are free, the users' load on their servers is too high.
Do Free VPNs log user data?
Yes, free VPNs log user data despite marketing themselves as having a strict no-logs policy. These free VPNs make money by logging user data and selling it to advertisers.
""
Author: Arsalan Rathore
Arsalan Rathore is a tech geek who loves to pen down his thoughts and views on cybersecurity, technology innovation, entertainment, and social issues. He likes sharing his thoughts about the emerging tech trends in the market and also loves discussing online privacy issues.