Is Bluestacks safe? Everything you need to know
Updated on December 6, 2022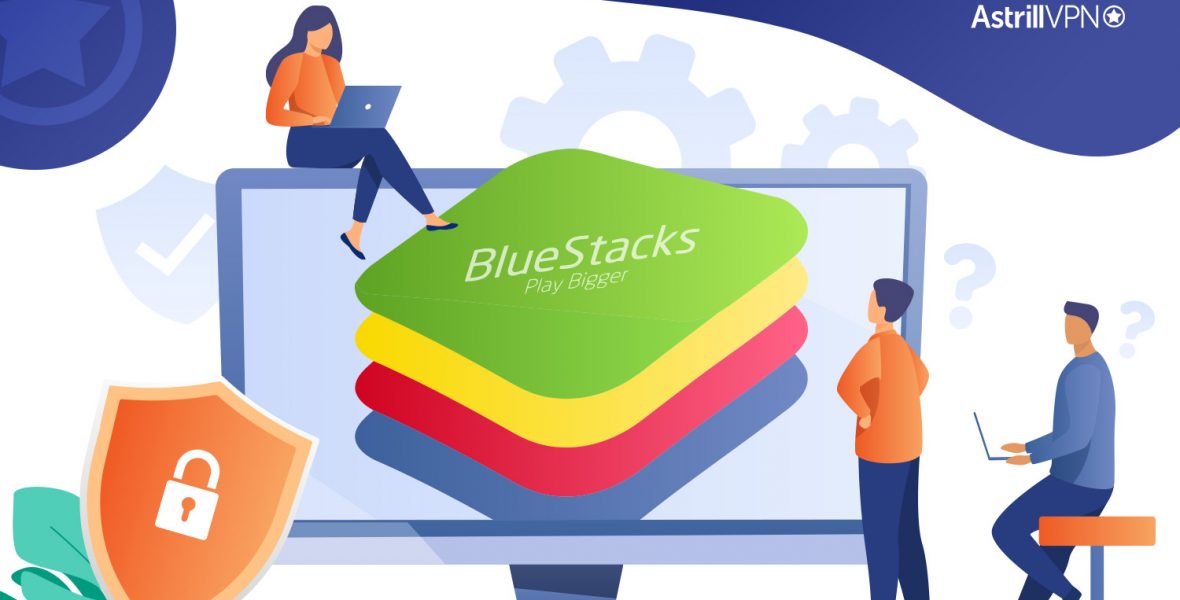 As an emulator, Bluestacks is adored by the majority of its gamers. It claims to be magic for them. With this emulator, you can use any mobile app on Android as this emulator is specially designed for better performance, better speed, and more accurate control changes.
Due to its popularity and demand to turn off the antivirus, gamers have a constant concern about the bluestacks safety. However, if you ask, you must know that bluestacks is safe. Just a few precautionary measures such as only downloading the apps you know are safe, and you will be fine.
Due to the delayed uptake of mobile gaming, this emulator is known to be a significant need for game lovers. So, it is not just love, it is a necessity if you don't want to miss your favorite games.
With the aid of this emulator, users can easily manage their time-consuming gaming operations and processes. Since then, it has become a well-liked piece of software for all of the newest Android games.
What is bluestacks?
Bluestacks is an emulator that lets you use your preferred Android apps on a PC. It is available for both Mac and Windows PC.
In essence, the application generates a simulated Android device (currently running Android 9 support through bluestacks 5). Due to this, you can perform all tasks that a standard Android smartphone can (software-wise, of course), and a novice may use it with ease.
Is BlueStacks safe to use?
Your best option if you want to securely replicate Android apps is BlueStacks. It has a dependable source and is updated frequently.
When downloaded from legitimate sources, like their own website, the program "does not comprise any form of malware or hazardous apps," according to Bluestacks. We cannot, however, guarantee the security of our emulator if you obtain it from any other source.
What to do for safety with Bluestacks?
Although it is totally safe, you might still have concerns due to the requirement to disable antivirus software during the installation procedure. This is just done momentarily to make sure the program installs correctly; after that's done, you can re-enable your antivirus.
It's common for programs to advise turning off antivirus software first. However, to have extra safety with Bluestacks, you can always use VPN.
How VPN ensures Safety while using Bluestacks on Android?
Your android can be at risk with third-party apps. As Bluestacks see your IP address, google account, and some other information, it might concern you as a gamer. If you want to mask that information, you can always use a reliable VPN service like AstrillVPN. When you use Bluestacks while connected to the VPN, you have more security as it guards your personal information. For further usage, you have features of AstrillVPN like kill switch/app guard, dedicated IPs, Multi- hop VPN, website and app filter, port forwarding, smart mode, and the list goes on.
As a regular gamer, it benefits to deal with geo-restrictions as well. Regardless of your location, VPN gives you complete access, and that too at affordable plan rates. So, there is nothing to be concerned about the data leak with bluestacks usage through VPN.
Which version of Bluestacks is Best?
There are four full versions of Bluestacks and one beta version available. The current updated version is Bluestacks 5 released in May 2021. If you want a really authentic Android emulation experience on PC, you should download BlueStacks 5. It uses less CPU while maintaining a constant FPS throughout extended game sessions.
The most recent Bluestacks version includes fixes for the errors and bugs that were present in earlier versions. For a better appearance and performance, additional intriguing and practical features have also been added.
What data do bluestacks see?
Like any other app on your computer, BlueStacks as a whole has some access to information about your system. Similarly, the emulator can access your personal data in two different methods.
You give BlueStacks access to your personal data when you install it by signing in with a Google account. Your name, email address, and other details are obtained by the app from your Google account. Your phone number, gender, picture, and other information may be requested, depending on the question.
The emulator, on the other hand, has access to your system's data, which contains a few items. For instance, BlueStacks has access to network settings, hardware information, and unique device identifiers.
Additionally, it has access to your IP address, location, app activity, and other unusual things.
All of the data gathered, whether through cookies, registration processes, or other means, is used to enhance services and give you a better gaming environment.
Additionally, the data shared with advertisers and merchant partners is anonymous and does not reveal your identity to any outside parties.
Is it safe to log in to your google account?
Yes, syncing your Google account with BlueStacks carries zero risk. In actuality, BlueStacks is an emulator for Android that is true to the original. In this sense, linking your Google account, adding new games, and even resolving account-related problems are all accomplished in the same manner as on your phone.
When you first start BlueStacks, you will be required to link your Google account in order to access the Play Store and all of its features, much like when you first turn on an Android phone, which is totally safe.
You can create a different Google account and utilize it in place of your primary one if you still have doubts about our claims. Regardless of whether you want to use the Instance Manager, you must create a separate account for each current instance for it to function.
What are the system requirements for bluestacks?
The minimum RAM requirement for Bluestacks is 4 GB, however, 8 GB is recommended.
The very bare minimum required to operate Bluestacks should be an Intel Core 2 Duo E8400 processor. However, using a CPU that is at least as good as the Intel Core 2 Quad Q8200 is encouraged.
Bluestacks can work with integrated graphics, however, it is recommended that you use a separate GPU, such as the NVIDIA GeForce GTX 560 Ti.
It is necessary to have at least 5 GB of free storage space, but you should set up more space for any games or programs that you download using Bluestacks.
How to install bluestacks on windows?
Simply adhere to these easy instructions to install Bluestacks on your Windows computer:
Visit the Bluestacks website to download it. Based on your bit version, choose the installer.

Open the installer once it has been downloaded.
Select Customize Installation or Install Now (if you want to install Bluestacks to your desired location).
Hold off until the installation is finished.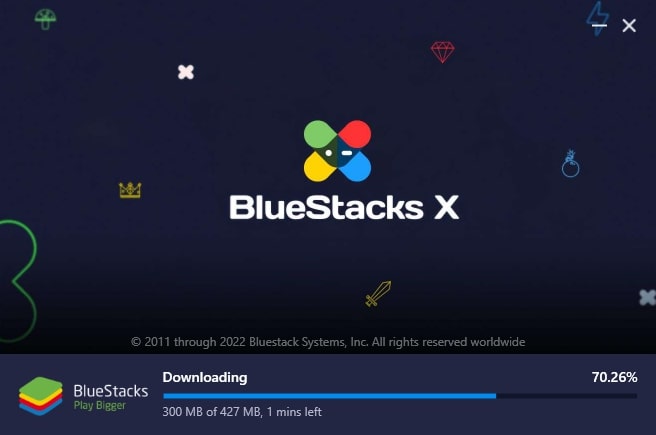 Automatic launch of Bluestacks.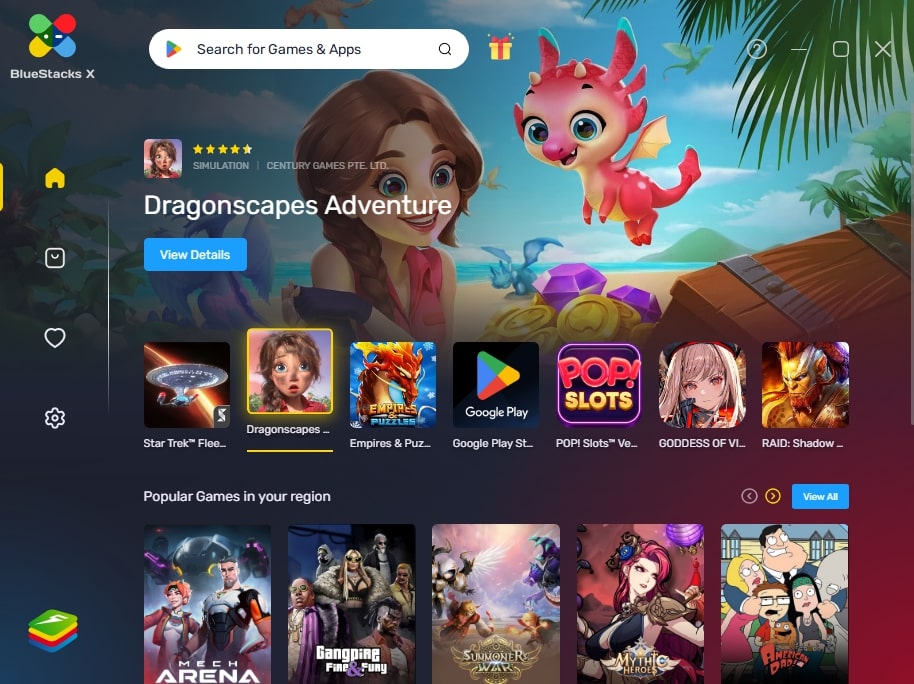 To finish, simply connect to your Google account (or create one if you don't already have one).
How to install bluestacks on Mac?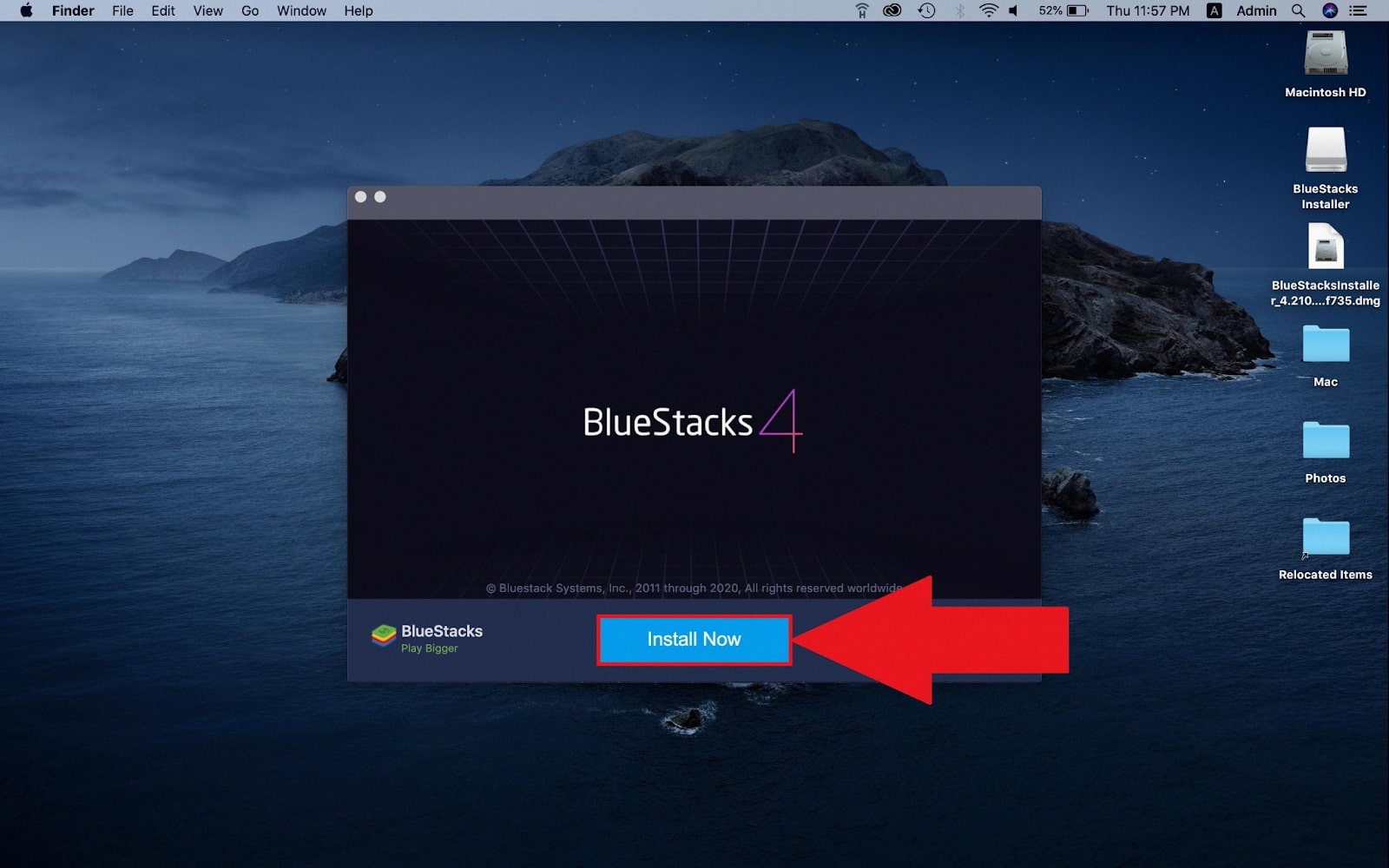 Simply adhere to these easy instructions to install Bluestacks on your Mac computer:
Visit the Bluestacks website to download it. Make Mac your operating system of choice.
Open the installer once it has been downloaded.
To begin installing Bluestacks, double-click the icon.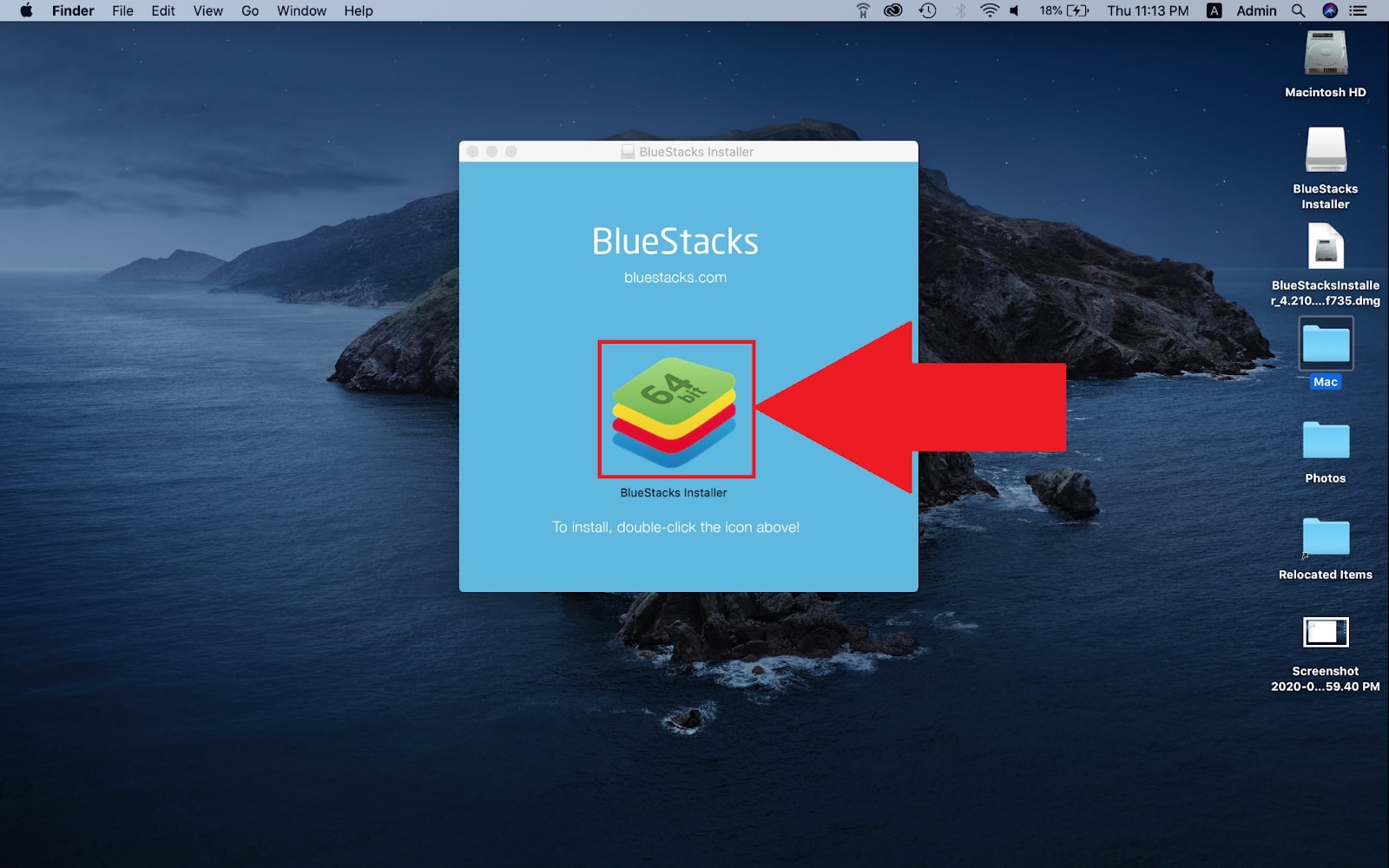 If you want to utilize the installer, you might be asked to confirm. Click Open.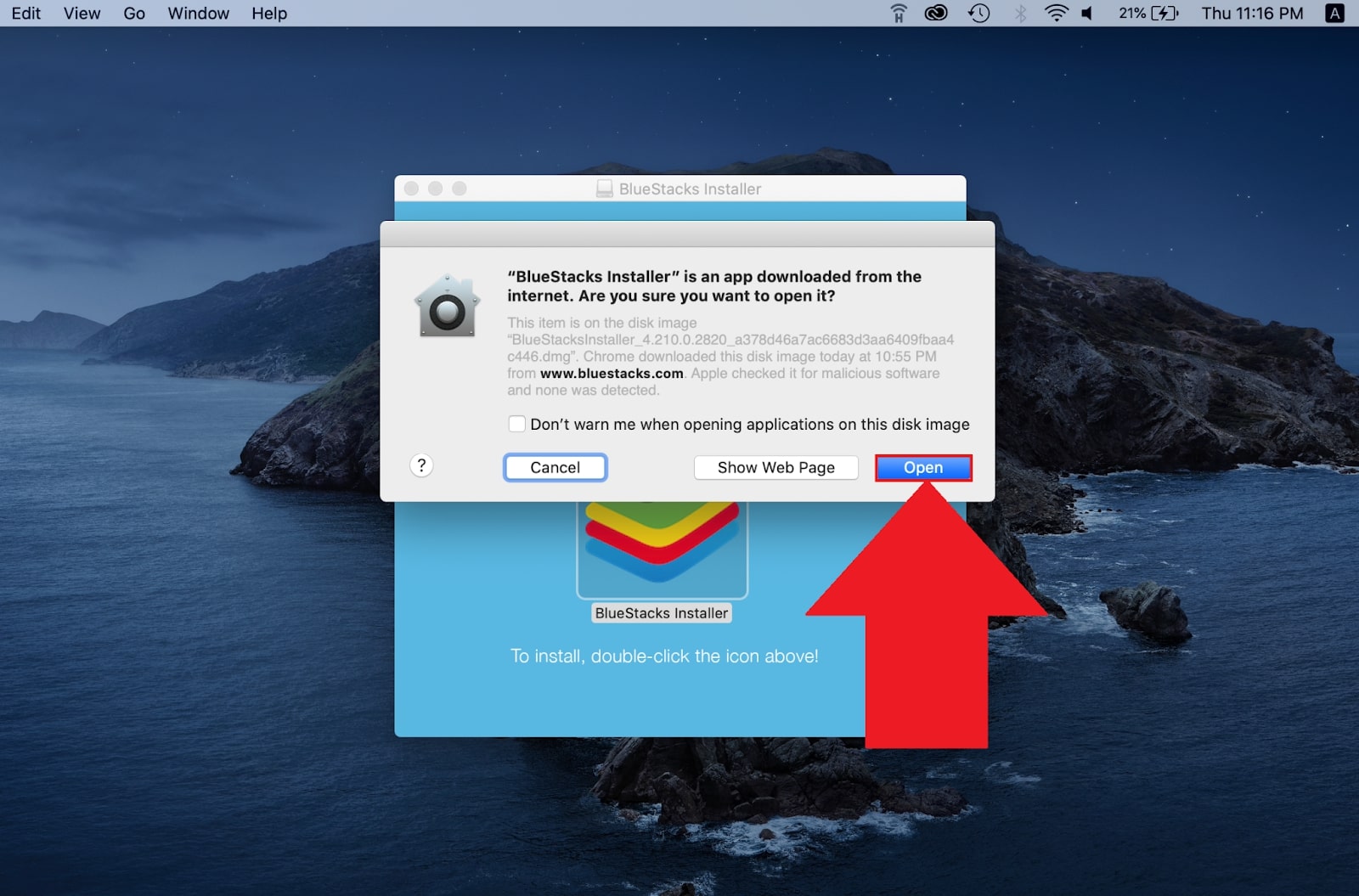 An additional window will open. Click "Install Now" now.
Click Install Helper after entering your Username and Password.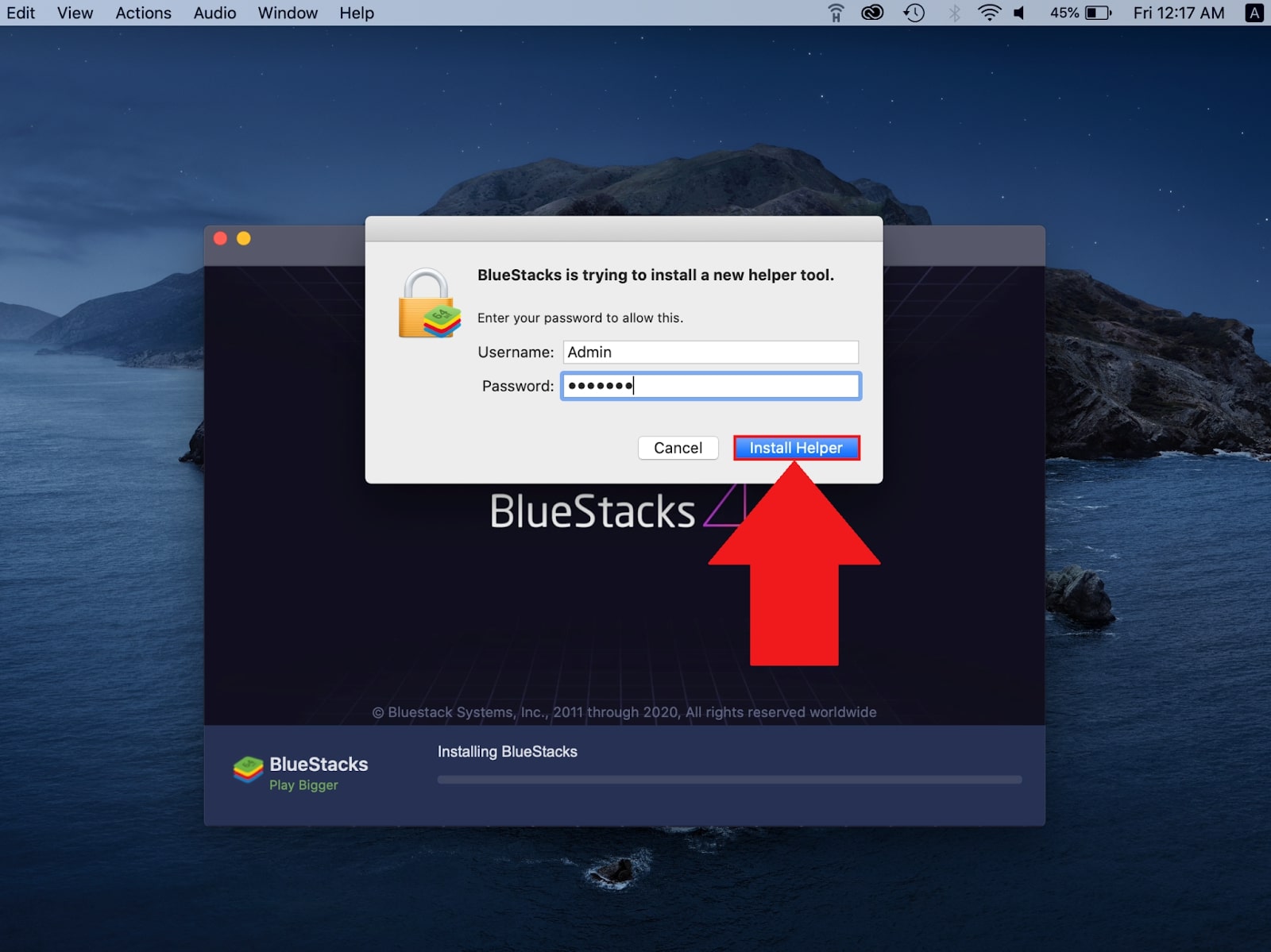 The pop-up message "System Extension Blocked" can display. Open Security & Privacy by clicking it, then select Allow.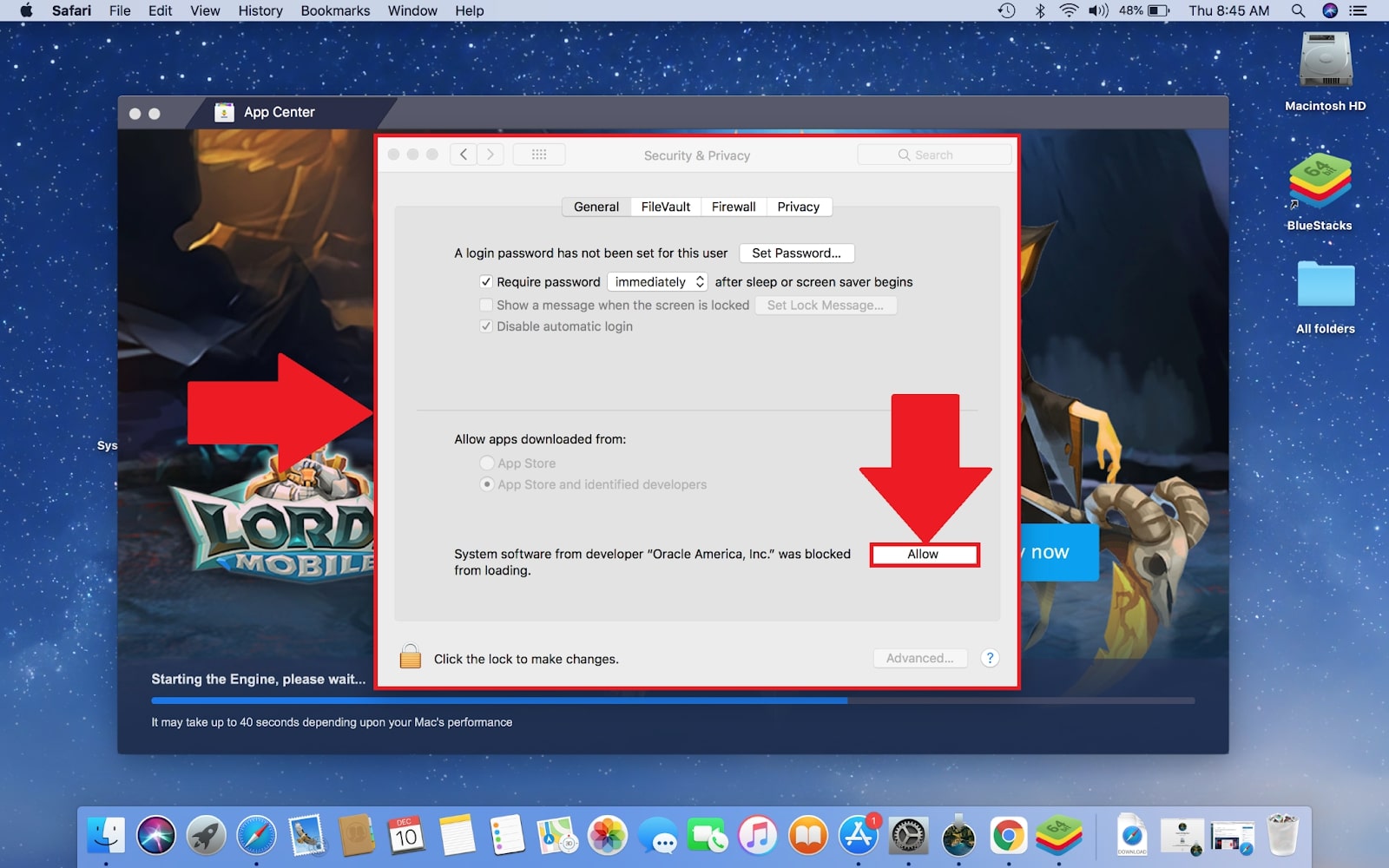 When the installation is finished, just sign into your Google account, and you're done!
FAQs
Is bluestacks safe for pc?
Yes, using Bluestacks is entirely risk-free for pc. As long as you download it from the original source, you have nothing to worry about any harmful malware. Your antivirus may point it out as a harmful application, but it is safe. However, it does require disabling the antivirus before installation.
Is bluestacks safe for mac?
Yes, it is safe for all kinds of devices and safe for use. You can play mobile games like Candy Crush, PUBG Mobile, Rules of Survivor, and Call of Duty using Bluestacks. Additionally, you have access to messaging services like WhatsApp, Viber, Facebook Messenger, Discord, and Telegram.
Is it possible to get hacked using BlueStacks?
Yes, it is possible. Although BlueStacks is secure in general as it is a legitimate business, hackers with trickery might be able to take your password. However, if you secure it with Google, you can be alerted with immediate notification and secure your account again.
Does Google trust bluestacks?
BlueStacks is backed and associated by major players in the sector including google. Users can use their google account to sign up on Bluestacks. The BlueStacks emulator, which has been around for a while, is regarded as a wonderful way to run Android apps on your computer. Just be certain to download it from the BlueStacks website.
Can BlueStacks be the reason for my PC to slow down?
Since Bluestacks uses a lot of RAM, it can indeed slow down your computer. RAM is necessary, but other components like the CPU, graphics card, and others are equally crucial. Your computer may run more slowly if other requirements, such as the GPU, are low.
Is 4GB RAM enough for BlueStacks or do I need more?
RAM must be at least 4GB on your computer. (Note: Disk space of 4GB or more is not a RAM replacement.) On your computer, you must be an administrator.
Can Bluestacks take your Google account?
Yes, if you allow it and sign in using it. The following are some benefits of signing in with your Google account: You may access the countless apps and games available on the Google Play Store and other Google services on BlueStacks. You can save and retrieve your in-game progress across several devices for a number of apps and games. In-app purchases require a Google account.
If your PC is ever inspected, you can be sure that bluestacks is entirely legal and there is nothing bad about using it on your laptop or PC.
Conclusion
Are you a lover of the game and want to get through your games smoothly? Bluestacks is your chance to get it. If you ask is bluestacks safe for a laptop? Yes, it is. 
Hopefully, the safety concern is clear now. Just be certain to download the software from their official website to avoid any malware. Any unauthorized website is often not the safest choice and it can ruin your information on PC or Android without your consent. So, be aware of it and make sure you make the right choice.
""
Author: Bisma Farrukh