Kodi Builds: Ultimate Guide on Best Kodi Builds that Really Work
Updated on September 23, 2023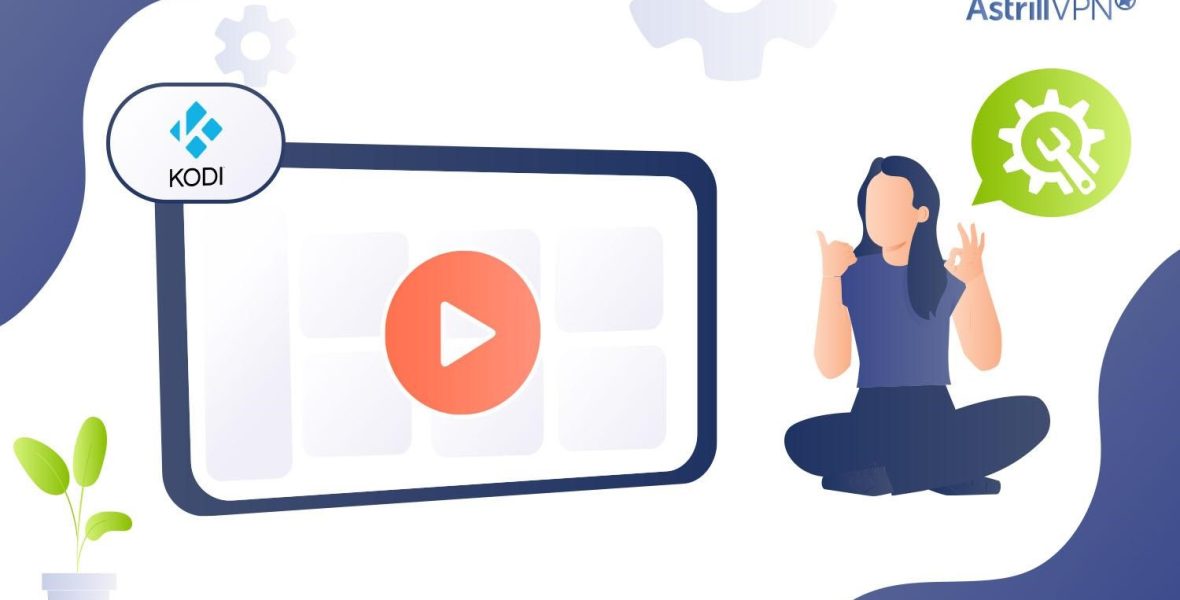 The fantastic ability of Kodi to be customized as per users' needs makes it popular among cord-cutters. Kodi users have to go through the lengthy process of downloading various Kodi skins to enhance their interface and add repositories to install an addon. Kodi builds have solved that issue perfectly.
Rather than doing numerous things, a Kodi user can easily install a Kodi build, have their interface enhanced, and get their hands on numerous top-of-the-line Kodi addons. In this guide we'll look into what Kodi builds are and what is the best Kodi build that provides addons for every type of content.
What Are Kodi Builds?
Kodi builds are comprehensive packages that transform the Kodi media player into a customized and feature-rich entertainment hub. Essentially, they are pre-configured setups of Kodi, bundling a variety of add-ons, skins, settings, and themes into one convenient package.
These builds are designed to simplify the Kodi experience for users, particularly those who may find individually configuring Kodi addons and settings daunting.
With Kodi builds, users can streamline the setup process and instantly access a wide range of content, including movies, TV shows, live sports, music, and more, all within a visually appealing and user-friendly interface.
These builds are like personalized Kodi installations, tailored to specific preferences and interests. In a nutshell, Kodi builds offer:
1. Convenience: Kodi builds eliminate the need for manual configuration and installation of numerous add-ons, saving users time and effort.
2. Aesthetic Enhancements: Most Kodi builds come with attractive skins and themes that enhance the visual appeal of the media center.
3. Access to Content: Users can access a vast library of streaming content, including both official and third-party sources.
4. Customization: Kodi builds can be customized further to suit individual preferences, making them versatile for many users.
Why Should You Use Kodi Builds?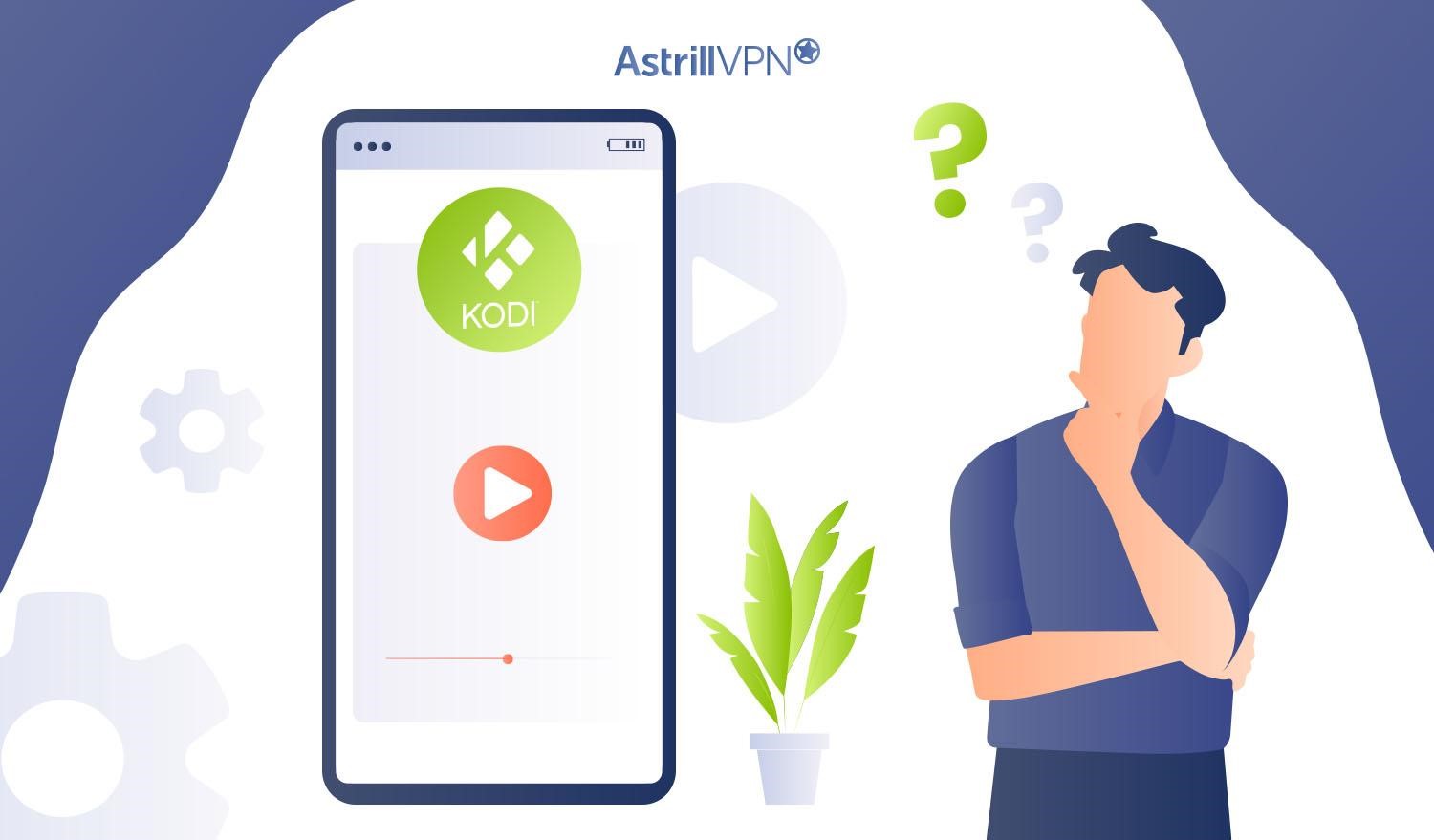 Kodi builds have gained immense popularity among users for several compelling reasons. These customized Kodi setups offer numerous advantages, making them a preferred choice for beginners and experienced Kodi enthusiasts. Let's explore why you should consider using Kodi builds:
1. Streamlined Setup
One of the primary reasons to use Kodi builds is the convenience they offer during the setup process. Instead of manually installing various add-ons and configuring settings, Kodi builds come pre-packaged with a selection of popular addons and essential settings. This means users can have a fully functional Kodi media center up and running in minutes, even without prior technical expertise.
2. Time-Saving
Building a Kodi installation from scratch can be time-consuming, requiring users to research, download, and install addons individually. Kodi builds eliminate this time-consuming process, allowing users to dive right into their favorite content without delay.
3. User-Friendly Interface
Kodi builds often come with visually appealing skins and themes that make navigation more enjoyable. These interfaces are designed to be user-friendly, providing easy access to various content categories, such as movies, TV shows, music, and live TV, all from a centralized dashboard.
4. Extensive Content Access
Kodi builds frequently include a curated selection of add-ons that grant access to various content sources. Users can enjoy on-demand movies and TV shows, live sports, news, music, podcasts, and more, all within the same environment.
5. Customization Options
While Kodi builds provide a convenient out-of-the-box experience, they also offer a high degree of customization. Users can further personalize their builds by adding or removing addons, adjusting settings, and fine-tuning the appearance to match their preferences.
6. Ideal for Beginners
Kodi builds are particularly beneficial for newcomers to the Kodi ecosystem. They simplify the learning curve, allowing users to explore Kodi's capabilities without feeling overwhelmed by addon installation and configuration complexities.
7. Regular Updates
Many Kodi builds are actively maintained and updated by their developers. This ensures users receive the latest features, bug fixes, and security patches, enhancing their Kodi setup's overall stability and performance.
8. Diverse Addon Selection
Kodi builds often include a diverse range of add-ons, catering to a wide range of interests. Whether you're a movie buff, sports fan, or music enthusiast, there's likely a Kodi build tailored to your specific preferences.
9. Accessibility on Various Devices
Kodi builds can be installed on various devices, including PCs, smartphones, tablets, streaming boxes, and smart TVs. This versatility allows users to enjoy their customized Kodi experience on their chosen device.
10.  Community Support
Due to their popularity, Kodi builds often have dedicated user communities and support forums. Users can seek assistance, troubleshoot issues, and share experiences with like-minded individuals.
Best Kodi Builds for 2023
1. Superman Kodi Build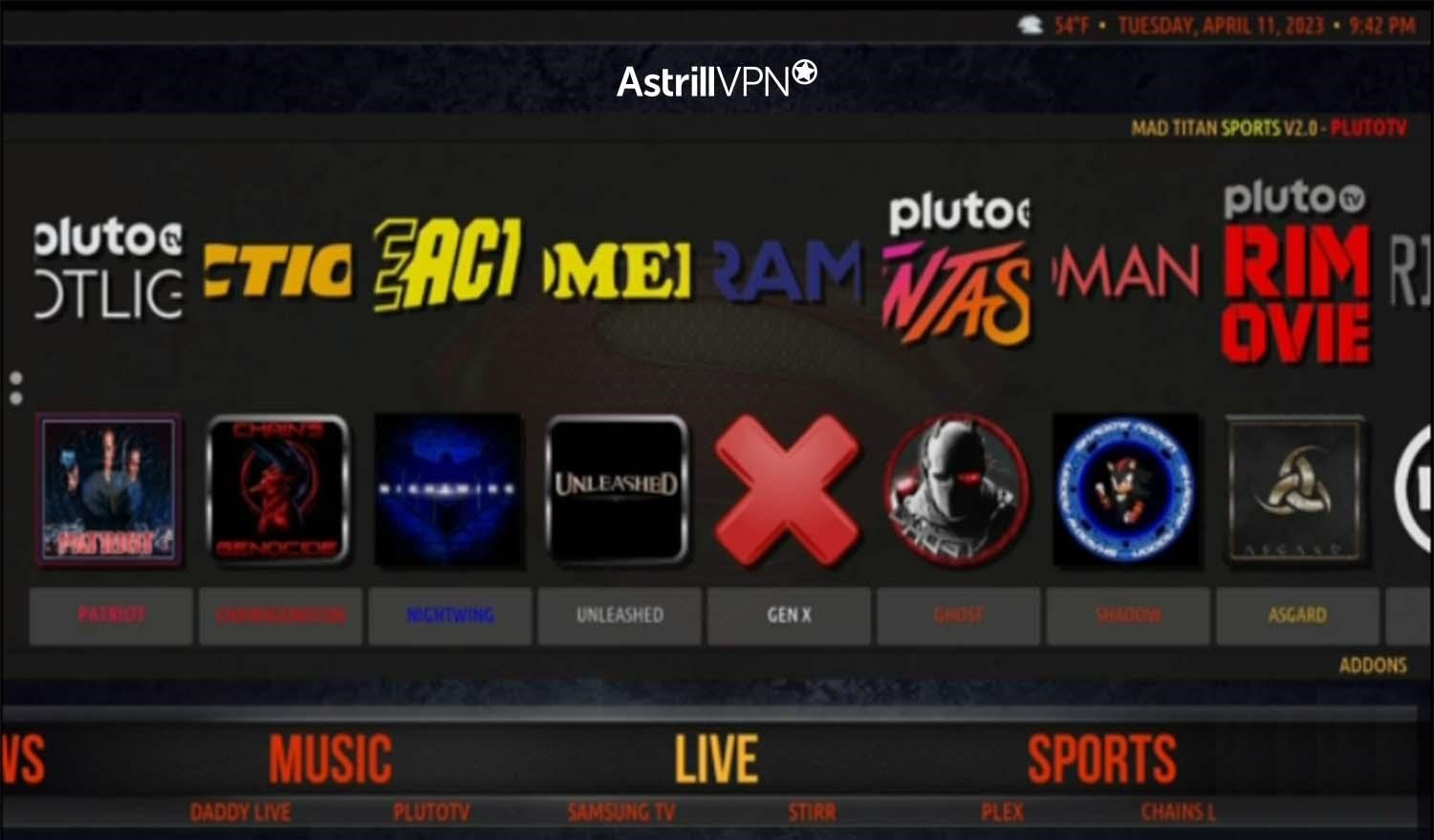 This is a fantastic, comprehensive build with streaming options for anything you can think of. To get the Superman Kodi Build, head to CMan's Repository.
Unlike competing solutions, Superman offers video-on-demand and live streams in a powerful, straightforward interface. It's fully compatible
Many well-known extensions include Fen, Ghost, Shadow, Asgard, Mad Titan, and many more. Check out the video below for a detailed breakdown of this build and directions on installing it on the Kodi player of your choice.
2. Diggz Xenon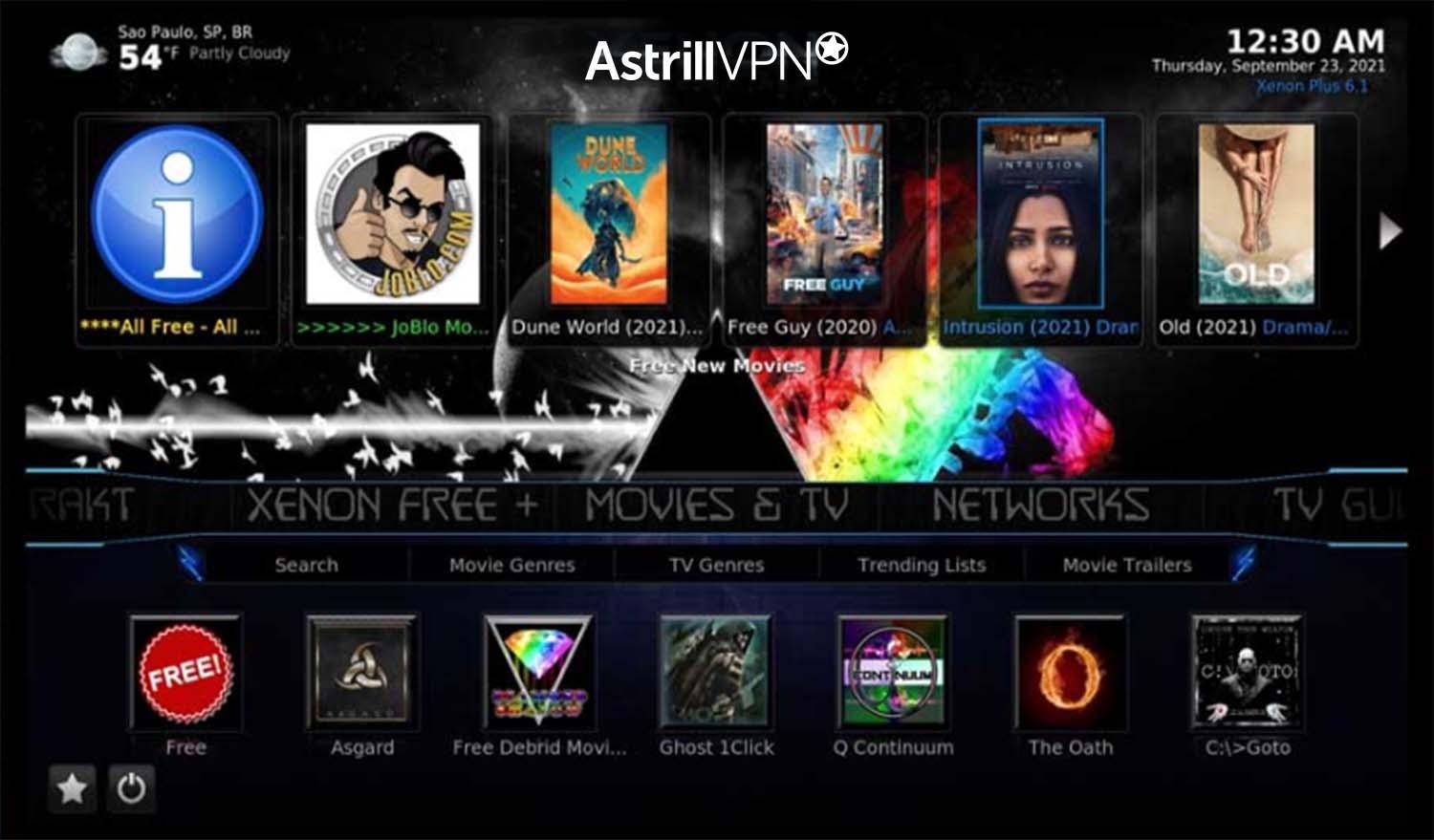 If you own a streaming device like a Firestick or an Android TV box, you should install the Diggz Xenon Kodi build.
The Terminal List, Black Bird, and The Orville are excellent films and television shows. Nonfiction films, anime, music, and sporting events are some of the other types. Extra content can be accessed using the included add-ons like Seren, Asgard, and Black Lightning.
The intuitive design made locating the information I needed quick and simple. It's simple to set up, and I appreciate that it continually adds new binge-worthy shows.
3. Atomic Matrix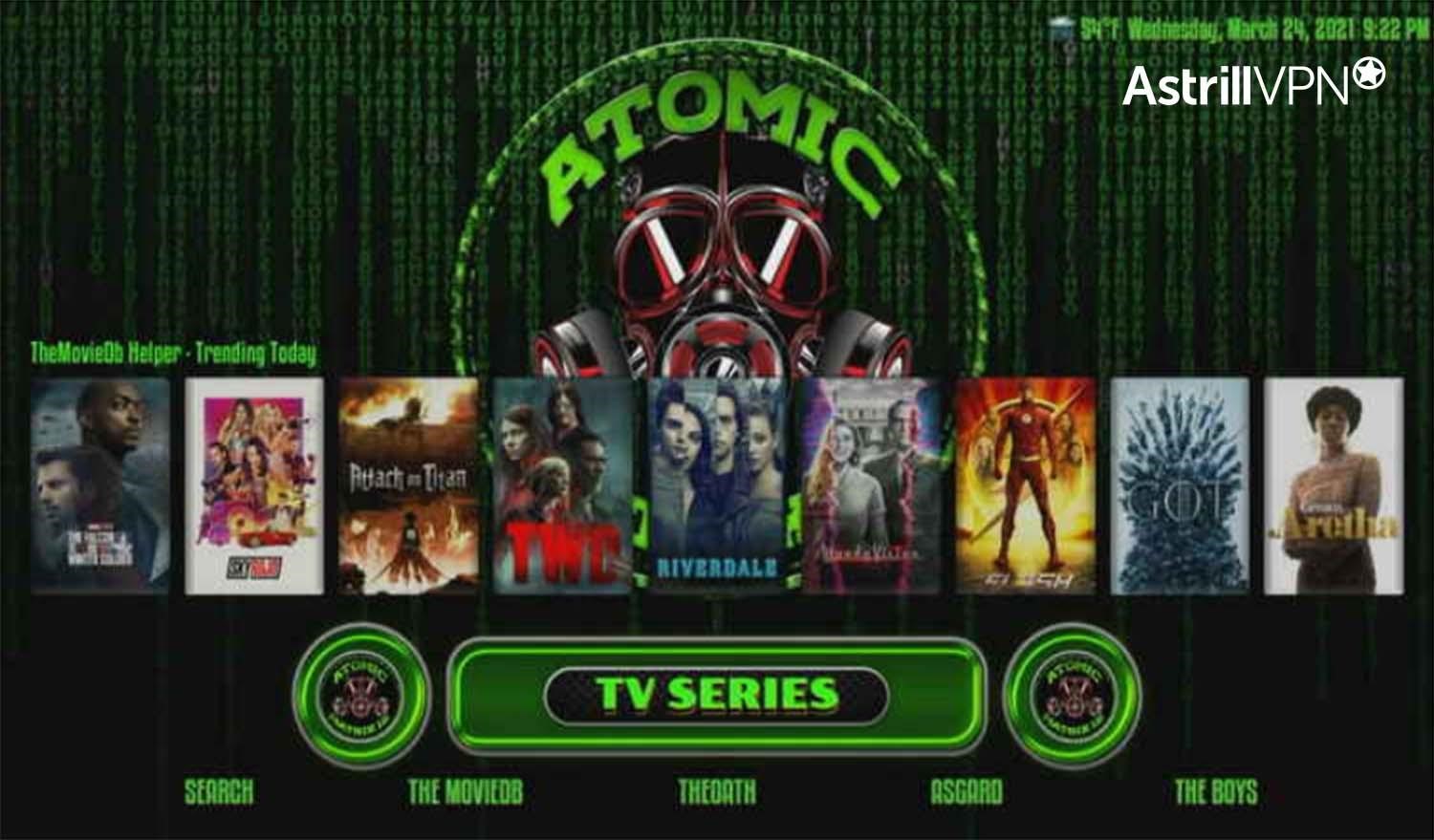 The Crew, Magic Dragon, Seren, and Asgard are well-liked expansion packs that come standard with Atomic Matrix. More features can be added with minimal effort.
Once you've downloaded and installed it, you'll have instant access to many fantastic media. The user-friendliness of the UI and the Search Movies feature facilitated my discovery of the finest films.
Its data is always up-to-date, and it can be combined with other hosting services like Premiumize and Real Debrid to provide you access to even more video streams. It's available in the Misfit Mods Repository, where installation is a breeze, and the developer's continued use of a green color scheme is a nice touch.
4. DebridFlix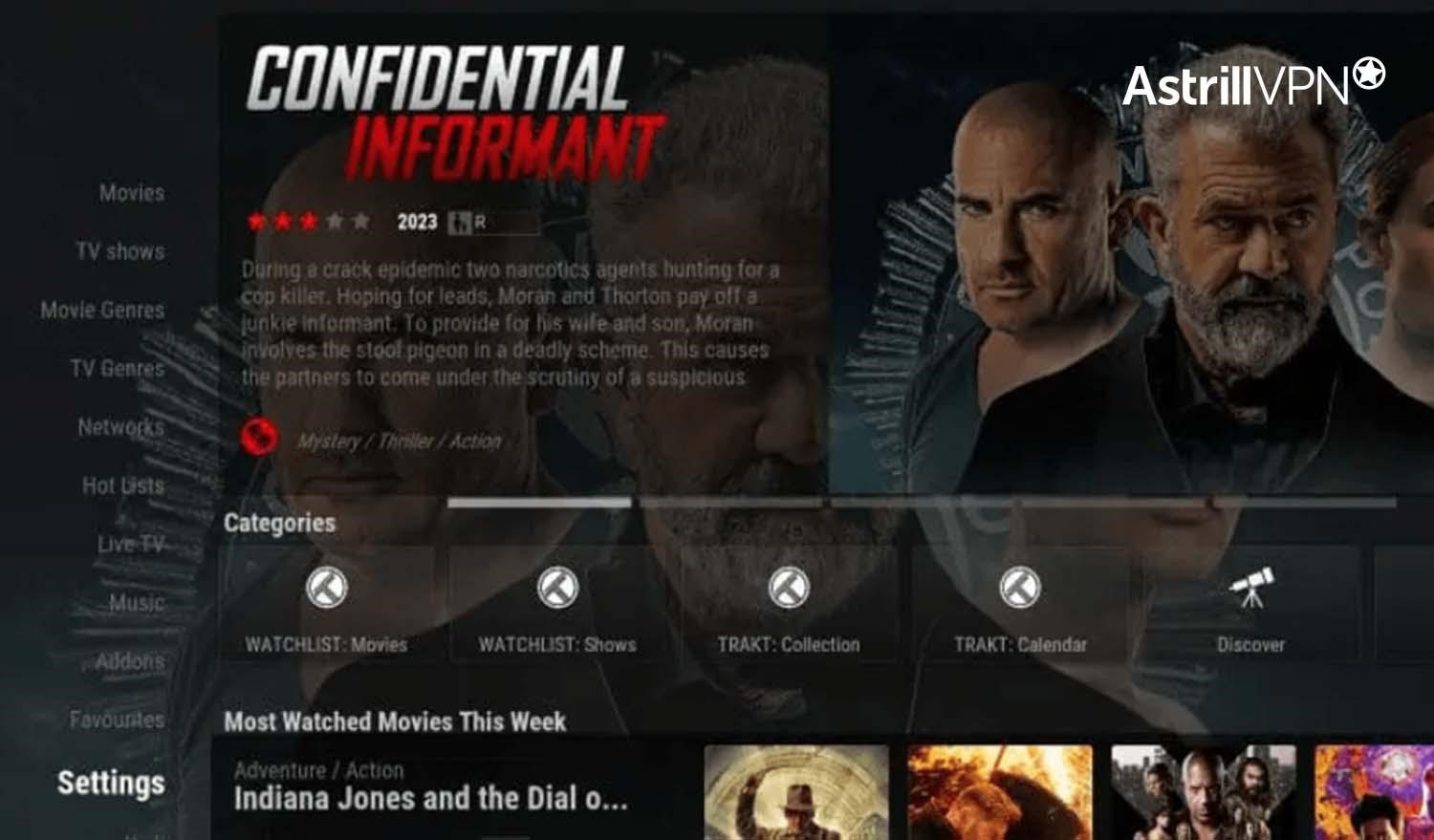 The DebridFlix Kodi Build is excellent for people who want to stream movies, TV shows, and live TV all in one place.
The Diggz Repository, from where this build originates, is home to some of the finest Kodi builds currently available, including Diggz Xenon and many others. DebridFlix is compatible with a wide variety of addons, some of the most well-known of which include Seren, Umbrella, The TV App, DaddyLive, and FEN.
Users must sign up for a premium resolver account like Real-Debrid to avoid delays and buffering.
5. Aspire Kodi Build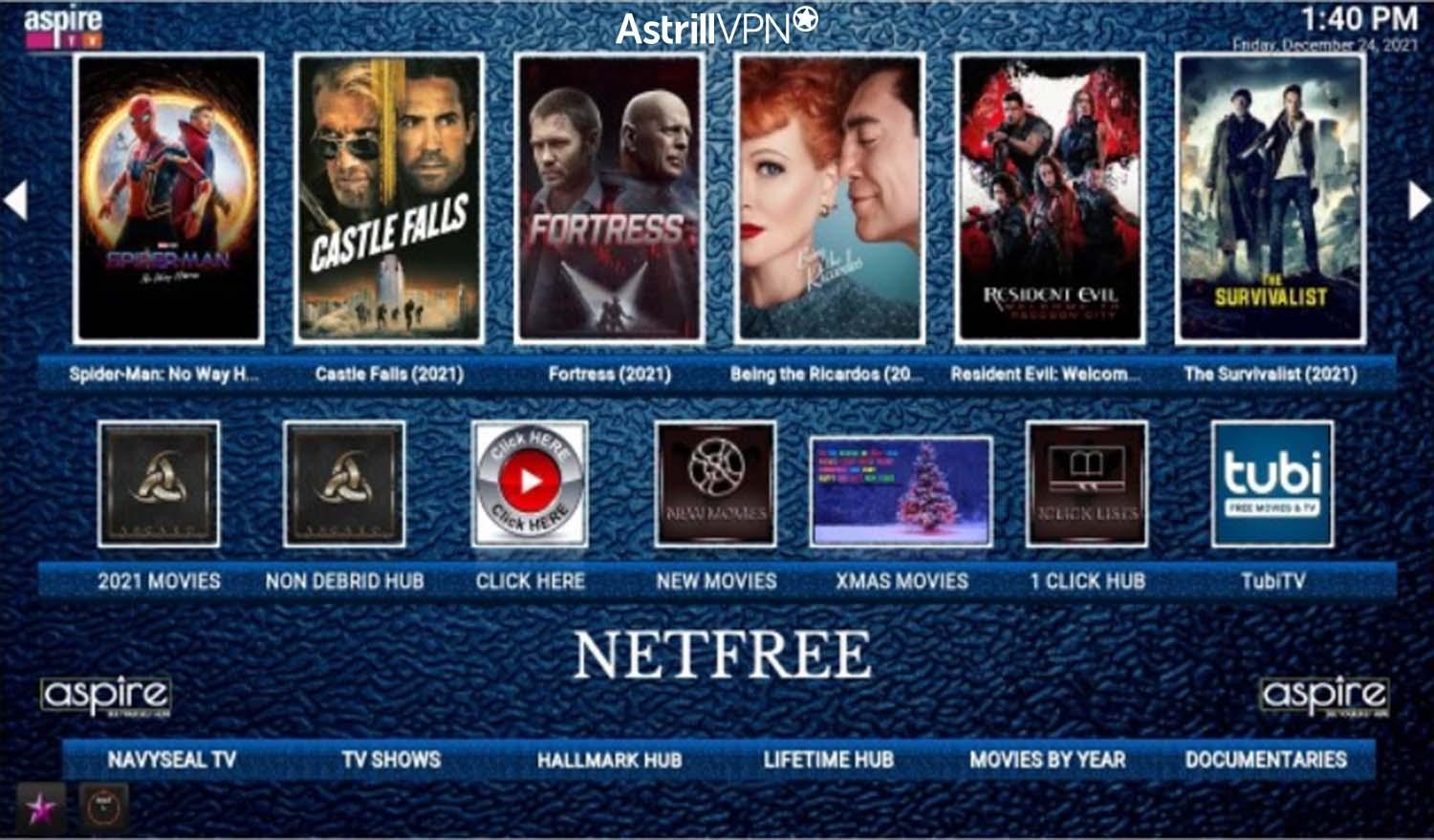 Aspire is among the best Kodi Builds for Kodi 20 users, packed with various excellent content categories. The EzzerMans Wizard, one of the best wizards for years, is home to this comprehensive setup.
Popular add-ons like Homelander, Seren, Asgard, and others provide users with access to high-quality streaming links. The best part is that there is something for everyone to enjoy with quick access to Kids' and Family content from the main menu.
6. OneFlix Kodi Build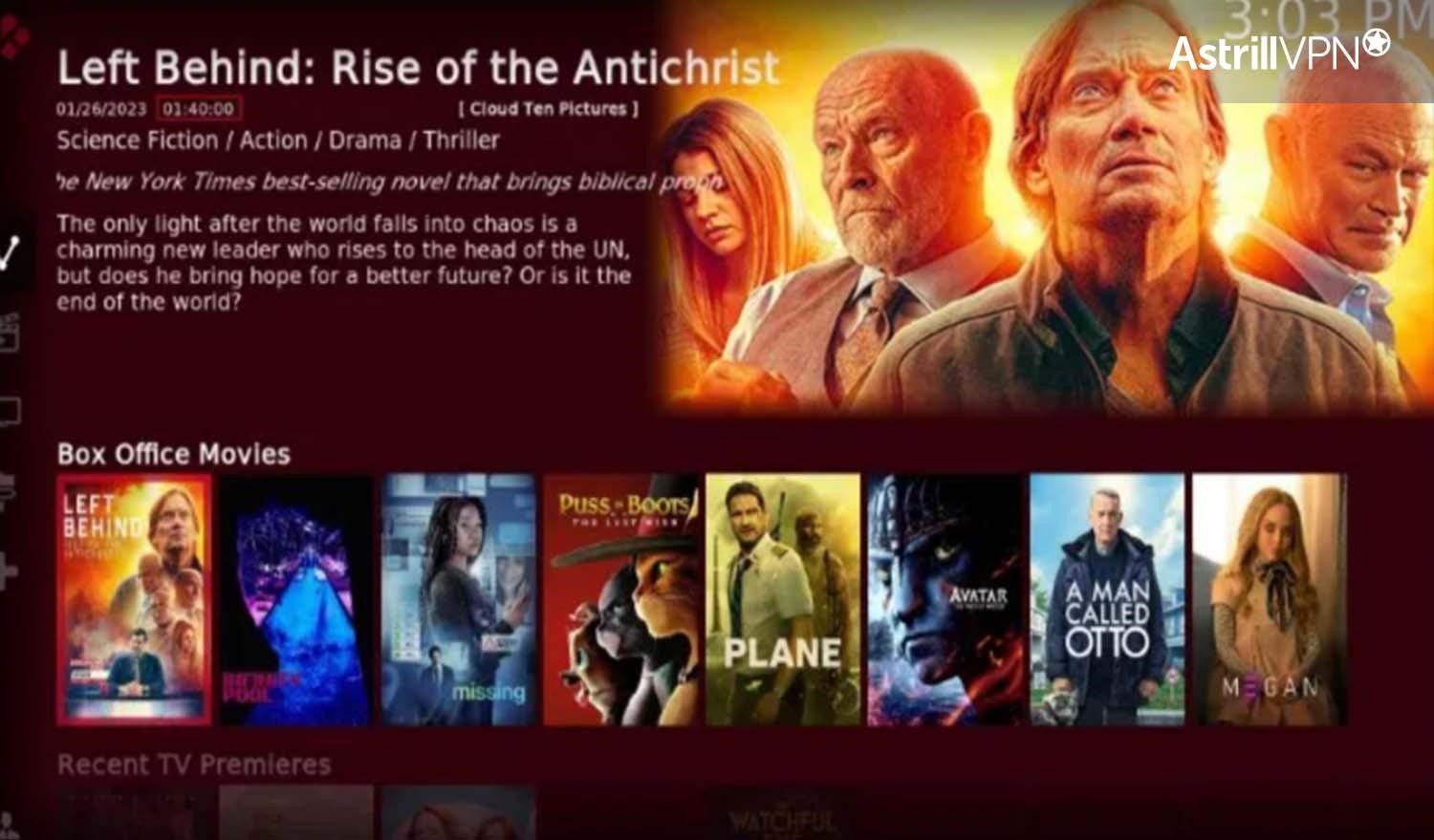 OneFlix is a fast-loading build for TV shows and movies that is compatible with all Kodi players. This is a top-notch build because it works with the latest version of Kodi, Nexus 20.
Despite the lack of live TV, OneFlix has a vast library of movies and TV shows. Due to its minimal size and processing requirements, this build is perfect for any Kodi device, including Firestick and Fire TV.
7. Planet Diggz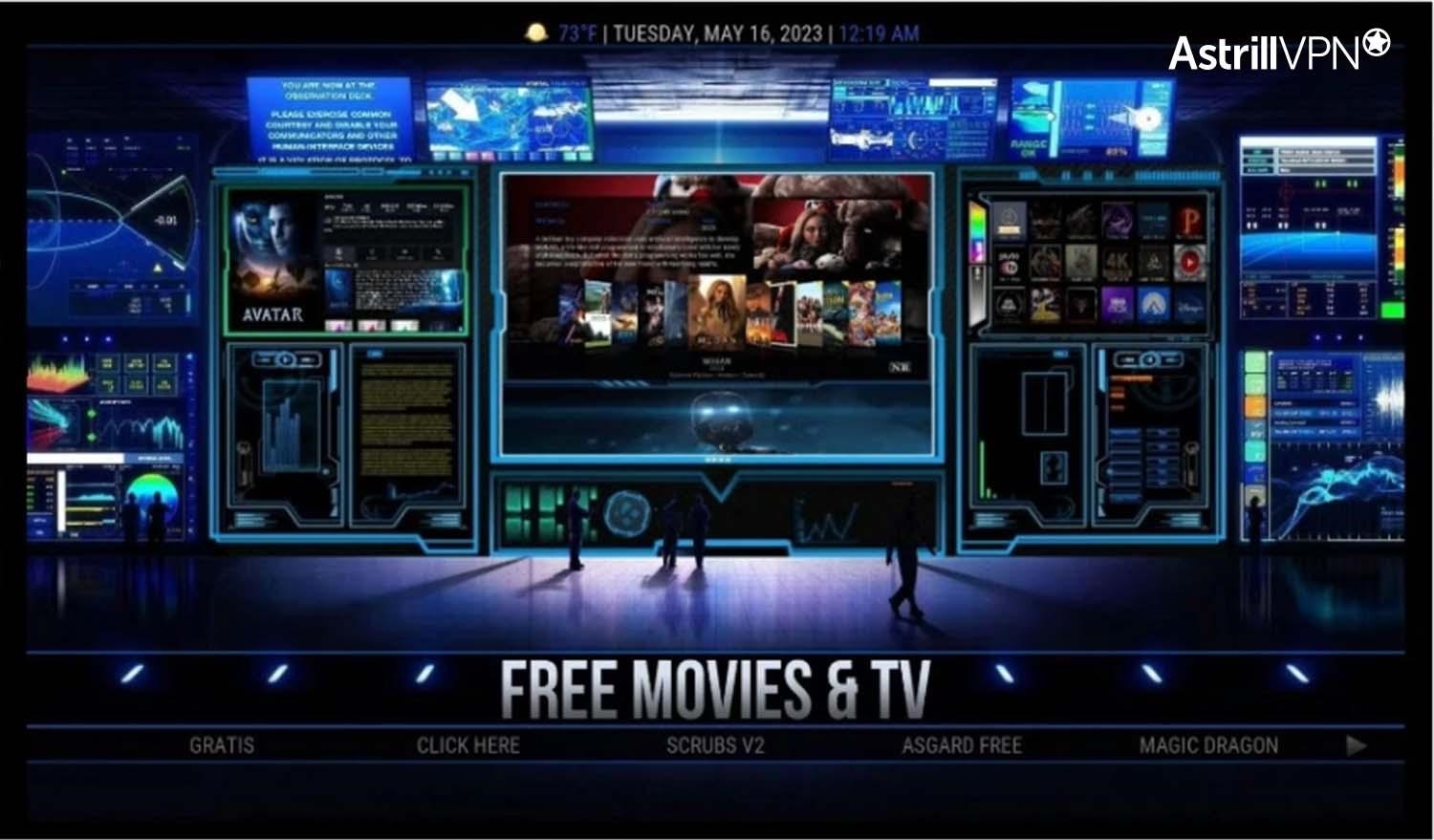 The Planet Diggz Kodi Build is one of the best builds for Kodi in the Diggz Repository. Use this comprehensive build on any Kodi player to access free, paid streaming sources in 4K resolution.
The best part is that it is always up-to-date with the newest and best Kodi addons, so you can always count on a faultless experience. Planet Diggz is a one-stop shop for live TV, on-demand movies and shows, and more with its integrated TV Guide.
8. FSMC Kodi Build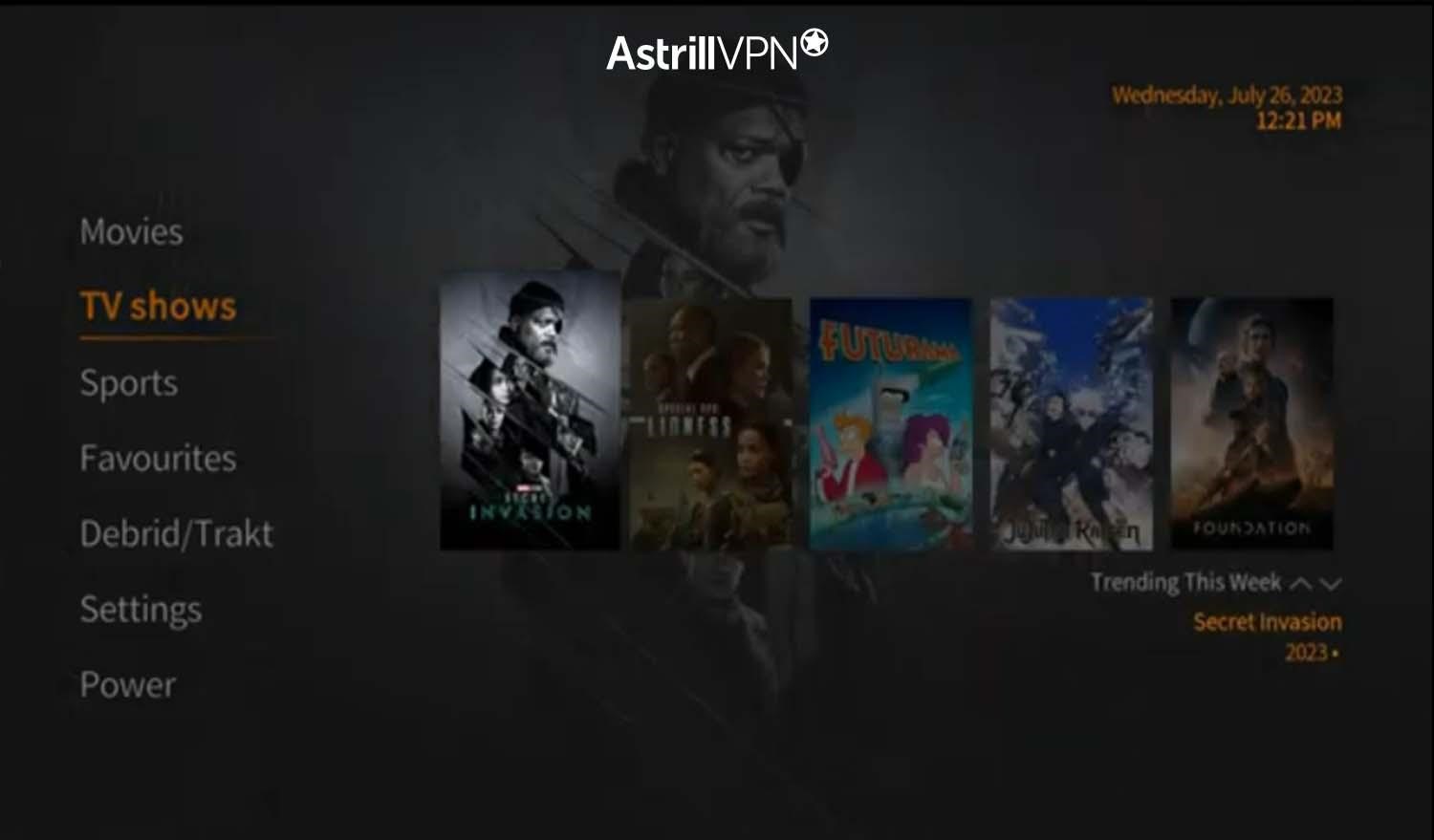 Quickly stream your favorite movies, TV shows, and live sports with the FSMC Kodi Build. Among the best Kodi addons are Umbrella, FEN, Seren, Homelander, The Crew, and more, and FSMC is a fast, lightweight Kodi build that includes all of these and more.
All Android devices, including the Amazon Firestick, Fire TV, and Android TV Boxes, run the FSMC build without a hitch. The powerful add-ons it employs offer both free and premium connections with full hybrid functionality. Sports fans can choose from a wide variety of live and archived coverage.
9. Route 66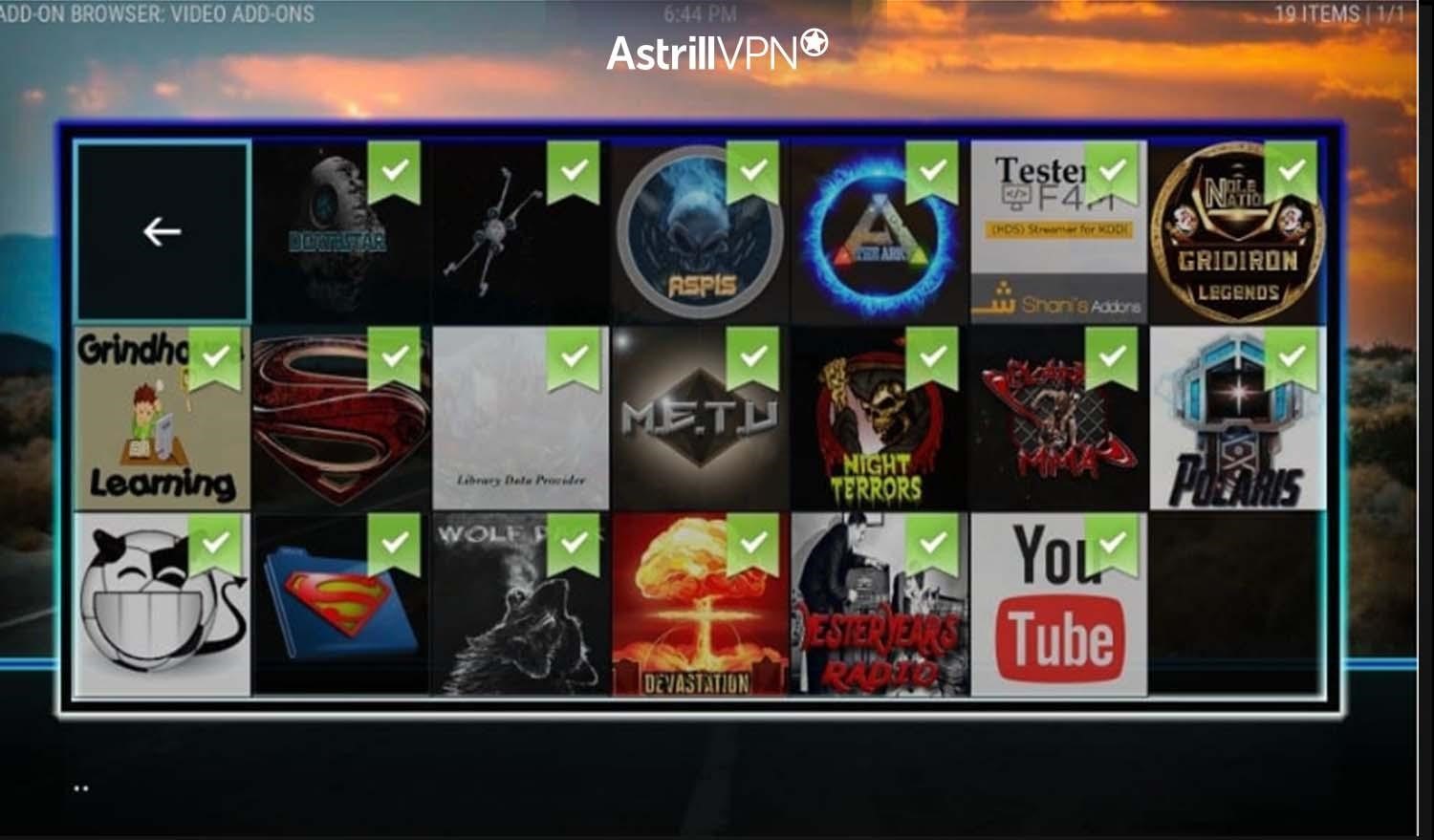 Route 66's lightweight design makes it quick and responsive to use. There's also a "themeless" setting that drastically cuts back on resources and speeds up performance. As a result, Kodi users with streaming devices like FireStick will find Route 66 an excellent option.
The level of customization available with this build is unparalleled. It provides a wide selection of skins, from stunning shots along the historic Route 66 to more traditional depictions of the United States. What this means for you is that your Kodi experience will be completely transformed.
This build may have a few more features, but great material is included. Movies, live TV, sports, and more can all be viewed without interruption from buffering. The content has an obvious sequence, and each section can be accessed with minimal effort. This allows you to spend more time watching and less time looking.
10. Grindhouse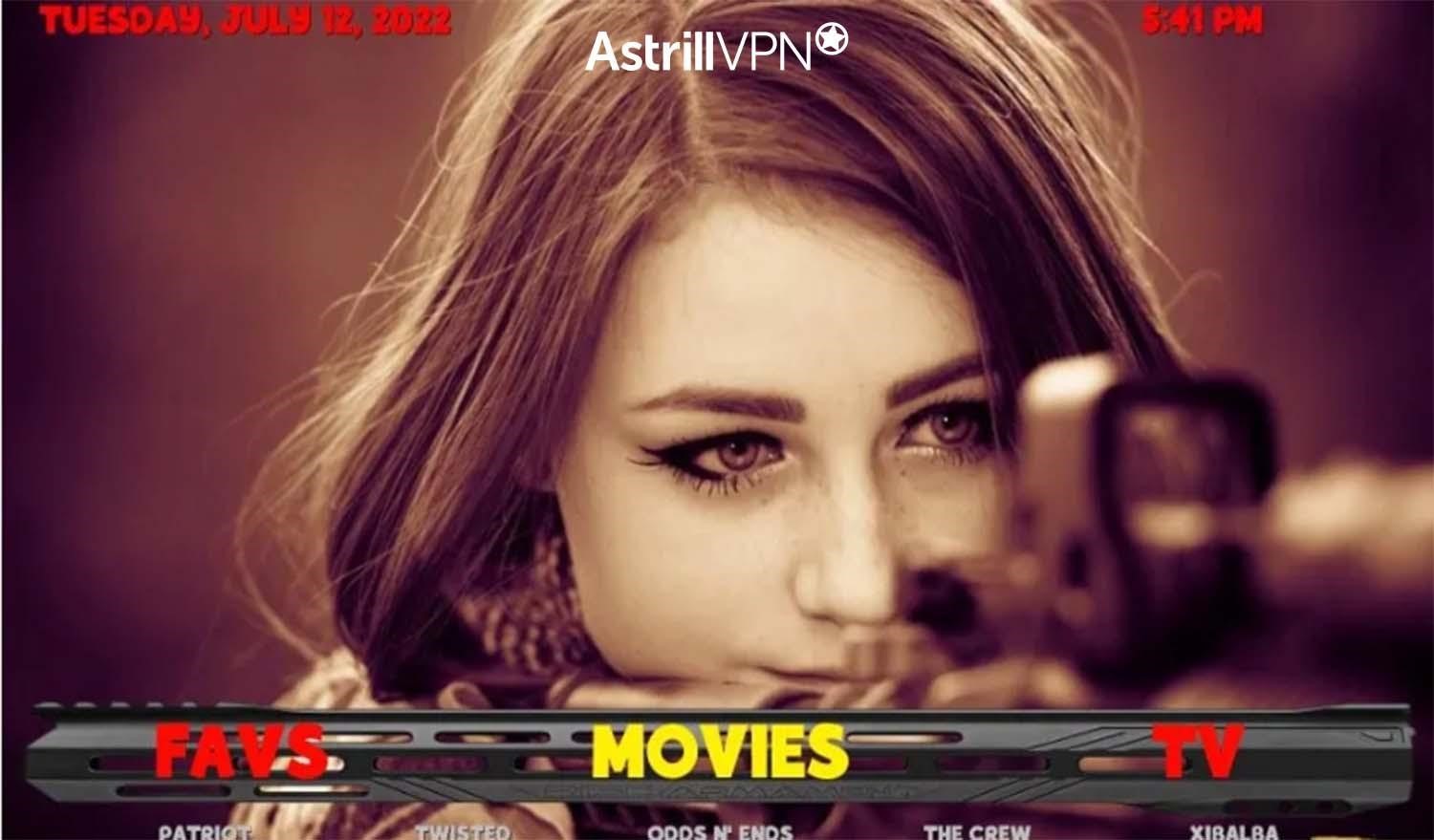 With Grindhouse Wizard, you have access to a wide variety of templates. It doesn't matter if you've upgraded to Kodi 20, stuck with Kodi 19, or are using a different version altogether; various builds are waiting to be discovered.
There are a few low-resource builds available from the Grindhouse Wizard. If you want a feature-rich, fully loaded-build, you have numerous choices. We recommend Grindhouse to you since it has various excellent Kodi builds.
How to Install a Kodi Build Easily
Start Kodi and navigate to the Settings menu by clicking the gear icon.
Click the "File Manager" tab, then "Add Source," and then enter the path to your addon.
Then, return to Kodi's home screen and select "add-ons."
Click the open box icon on the left to open the "addons/addons browser."
When the warning box appears, select "Install from zip file" and click "Yes."
Find and choose the name of the build you wish to install.
Go back to the home screen and select "add-ons."
Click on your new Kodi build.
Why You Need a VPN for Kodi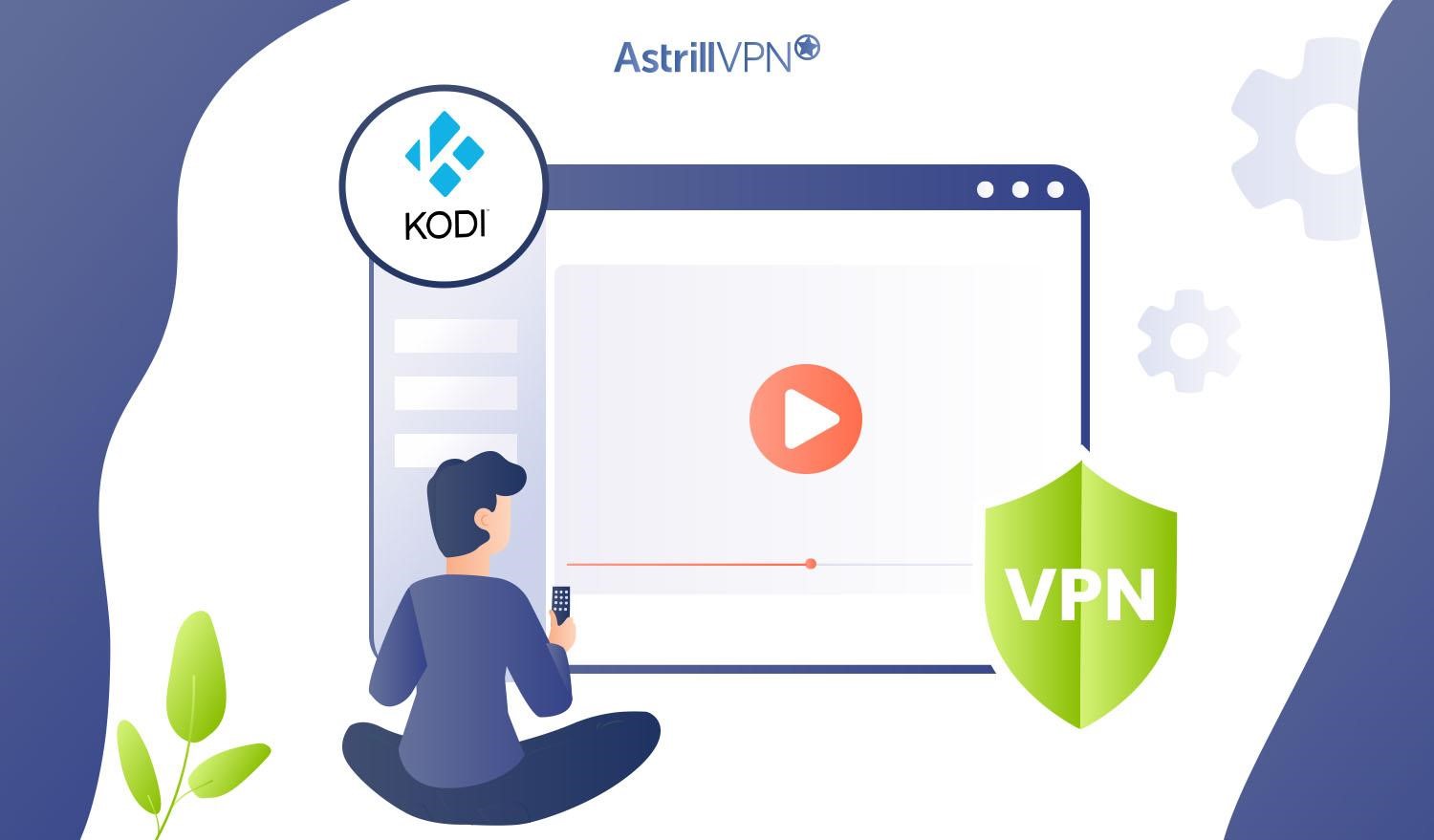 Here's why you should seriously consider using a VPN for Kodi:
1. Privacy Protection
Streaming content on Kodi exposes your IP address to the websites and services you access. Without a VPN, your online activities can be easily tracked by your Internet Service Provider (ISP) and potentially monitored by other third parties. Use AstrillVPN to hide your IP address and encrypts your internet traffic, enhancing your online privacy and anonymity online.
2. Unrestricted Access
Some Kodi addons and content sources may be geo-restricted, meaning they are only accessible from specific countries. A VPN can help you bypass these restrictions by connecting to a server in the desired location. This allows you to access content worldwide, expanding your entertainment options.
3. Security
A VPN adds an extra layer of security to your internet connection. It encrypts your data, making it extremely difficult for cybercriminals to intercept and steal your personal information, such as login credentials or financial details. This is especially important when using Kodi addons and repositories, as there's a risk of encountering malicious sources.
4. Avoid Throttling
Some ISPs use bandwidth throttling, slowing down your internet connection when they detect data-heavy activities like streaming. A VPN can help bypass throttling by encrypting your traffic, preventing your ISP from identifying and slowing down your streaming activities.
5. Protection Against Copyright Issues
While Kodi is a legitimate and legal platform, some third-party add-ons and repositories may host copyrighted content without proper licensing. Accessing such content without a VPN can put you at risk of copyright infringement notices or legal actions.
AstrillVPN helps mask your IP, making it more challenging for copyright enforcers to trace your online activities. Therefore, you should use it with Kodi to protect yourself from being tracked down and penalized.
6. Enhanced Security for Kodi Builds
When you install Kodi builds or addons from unofficial sources, there's a higher risk of encountering security vulnerabilities or malware. Using a VPN can mitigate these risks by adding an extra layer of protection to your internet connection.
7. Public Wi-Fi Protection
If you use Kodi on public Wi-Fi networks, such as those in cafes, airports, or hotels, your data is vulnerable to potential hackers on the same network. AstrillVPN encrypts your data, safeguarding your privacy and security when using Kodi on public Wi-Fi.
FAQs
Is there a Kodi build that works?
Yes, Superman Kodi build, Planet Diggz, Xenon, etc. are some of the best ones that work well.
Which Firestick is best for Kodi?
Amazon Firestick 4k is the best for using Kodi because of its upgraded firmware. Do not use the first version of Amazon Firestick because that does not support Kodi.
Why is Kodi so laggy?
Kodi may become laggy due to various factors, including heavy resource usage by addons or builds, insufficient hardware, or a cluttered Kodi installation.
What is the 1 click addon for Kodi?
"1-Click" addons are typically associated with specific streaming addons that offer simplified, one-click access to movies and TV shows.
Can I run APK on Kodi?
No, Kodi does not support APK files but you can install the AppStarter addon for loading APK files.
Is Kodi no longer free?
Kodi is completely free because it's an open-source streaming media player. However, there are some if its addons that require a subscription.
Is Kodi Box Android?
Many devices used for Kodi, such as Android TV boxes, run on the Android operating system. These devices often provide a smooth Kodi experience and easy access to the Google Play Store for additional apps.
Can Kodi run emulators?
Yes, Kodi can run emulators, but it typically requires the installation of emulator addons or programs, such as "Rom Collection Browser" or "Internet Archive ROM Launcher," to enable retro gaming within Kodi.
Does Kodi need a GPU?
Kodi can run without a dedicated GPU (Graphics Processing Unit), but a GPU can enhance the overall performance, especially when dealing with high-resolution videos or 3D content.
Does Kodi run 4K?
Yes, Kodi can support 4K playback if your device and hardware meet the requirements. Many of its add-ons provide quality 4K streams.
""
Author: Arsalan Rathore
Arsalan Rathore is a tech geek who loves to pen down his thoughts and views on cybersecurity, technology innovation, entertainment, and social issues. He likes sharing his thoughts about the emerging tech trends in the market and also loves discussing online privacy issues.