Install Kodi on Roku: Detailed Installation Guide
Updated on January 13, 2023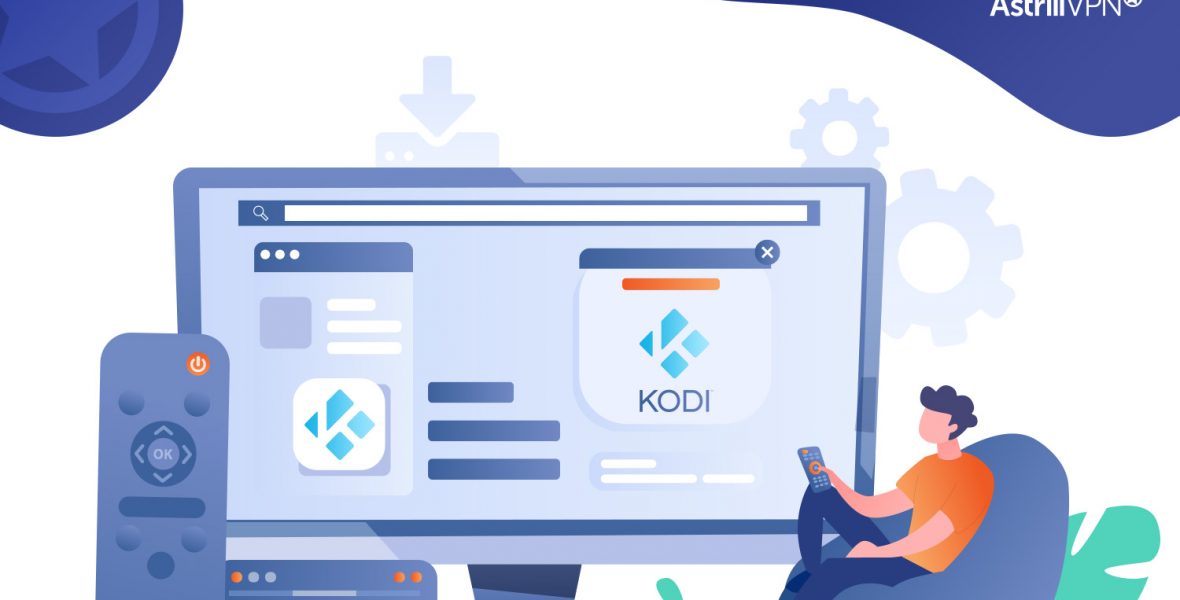 Having Kodi on Roku is a terrific way to meet all your entertainment demands in one spot. Since Kodi is compatible with all the major platforms and has an app for almost every device, Roku still needs to be added to the supported devices list. You will not find a dedicated Kodi app for Roku, but there's nothing to worry about, installing it on Roku will not be an issue.
Follow this guide to learn how to set up Kodi on Roku and start streaming your favorite shows and movies right away.
What is Kodi?
Kodi is a free and open-source media player that was first created by the XBMC foundation in 2002. Kodi is a media player that provides access to a wide variety of media, including but not limited to movies, TV series, Live TV, News, Live sports events, Music, Cartoons, and much more, making it ideal for binge-watchers and cord-cutters. Kodi's success is due to the wide variety of media that can be accessed through its add-ons.
There are a lot of online streaming services out there, and they can all be used to stream various types of content, but their shortcomings, like geo-restrictions and content limitations, are why only some people utilize them.
Kodi, a free media player application, has surpassed established streaming services like Hulu and Amazon in terms of both user base and viewership because it provides free content and allows users to watch whatever they like.
How To Install Kodi On Roku Stick, Ultra, Express & Premiere?
Kodi is available for numerous operating systems, including Windows, macOS, Android, and iOS, but it is not available on Roku. Nevertheless, you can follow these steps and learn how to put Kodi on Roku stick through screen mirroring method.
Go to Roku home screen.
Head to Settings and make sure you have the updated version of the Roku
Click on the Screen Mirroring option in the Settings menu.
Enable Screen Mirroring and then click OK.
Now you can use Kodi.
How To Install Kodi On Roku 4/3/2?
Roku players 4, 3, and 2 all have the capability of screening mirroring/casting content. Kodi may be used with a Roku by activating the "Screen Mirroring" feature. Ensure that your device and Roku 4, 3, or 2 are linked to the same Wi-Fi network.
Follow these steps to install Kodi on Roku TV if you are using Roku 2, 3 or 4:
Boot Roku and Go to Settings Menu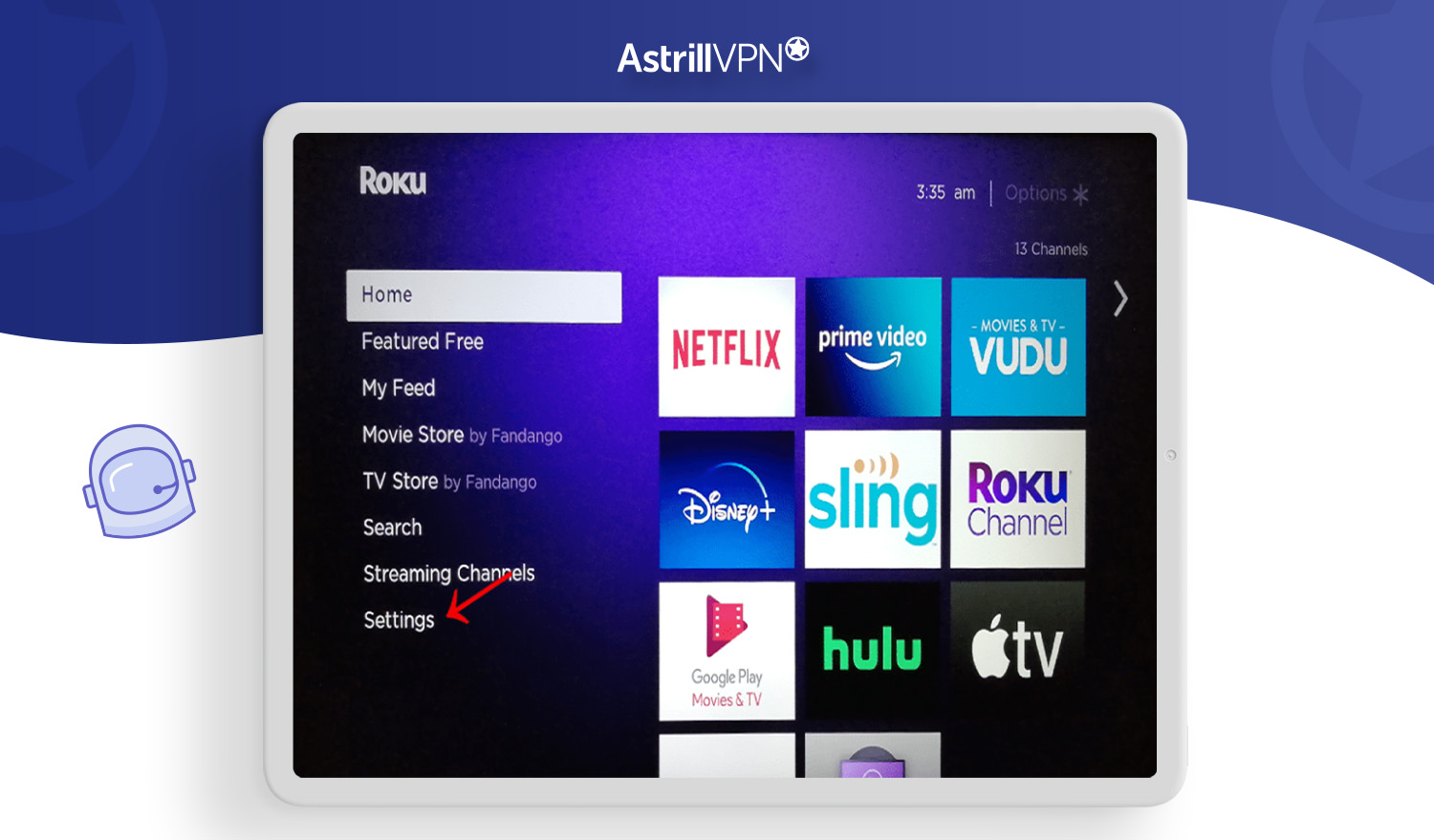 Click on System.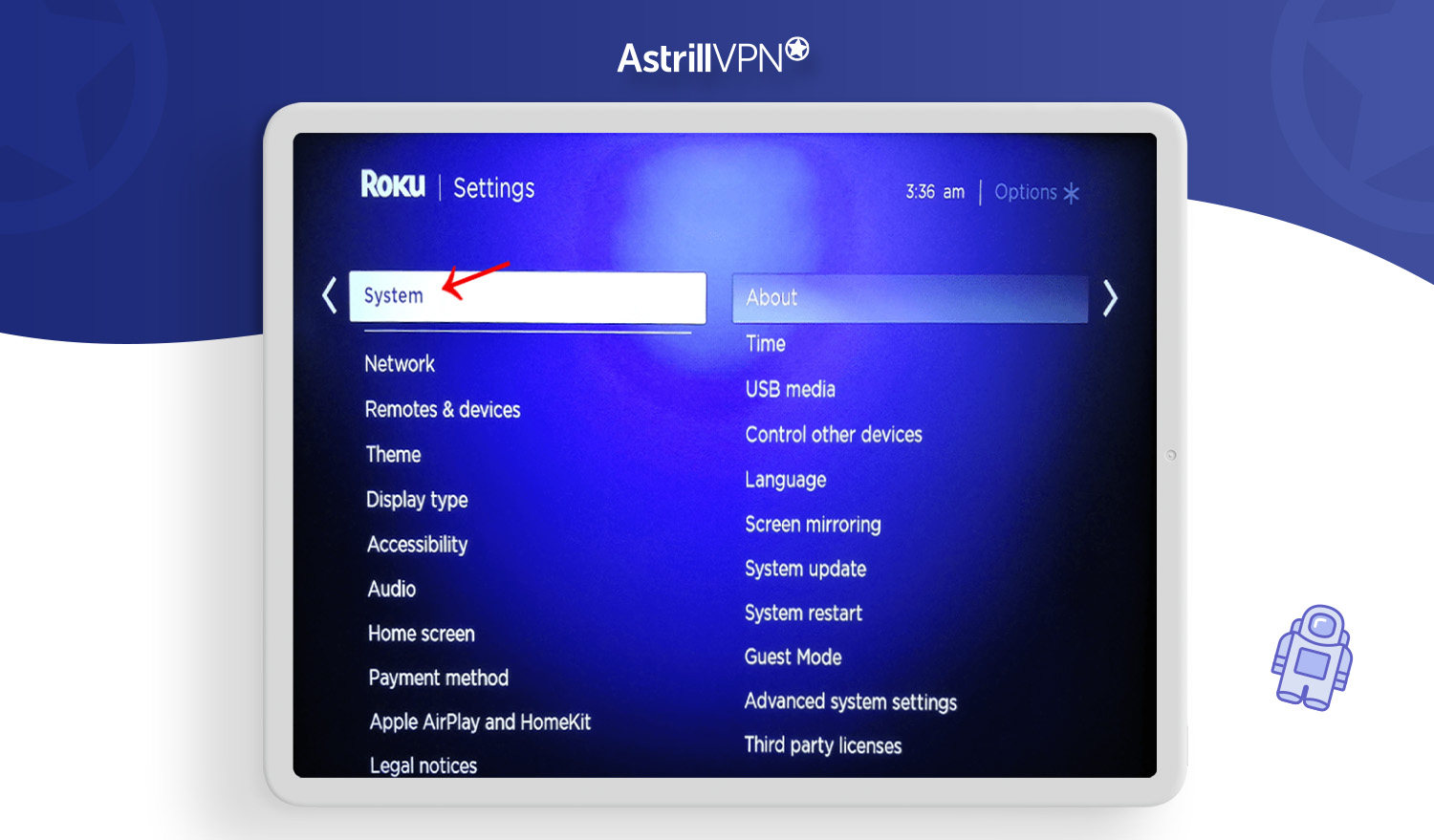 Now click on Screen Mirroring and select Always Allow.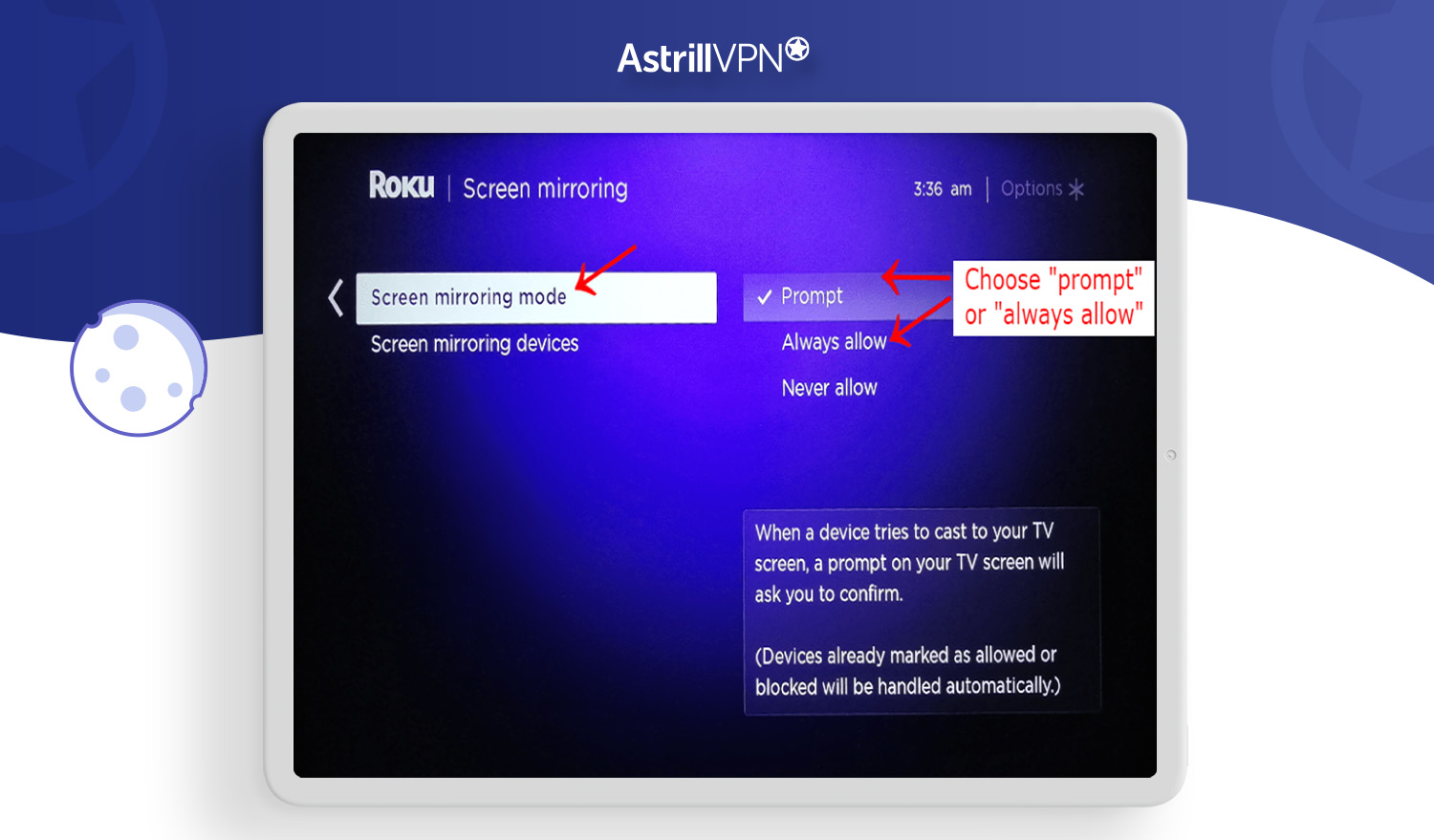 Install Kodi on Roku via Windows 10 PC
Mirroring the Windows Kodi interface onto a Roku device is now a breeze if you're using a Windows laptop or desktop. Here's all you need to do to cast Kodi from your Windows PC to a Roku device:
Go to Start Menu, scroll down and click Settings.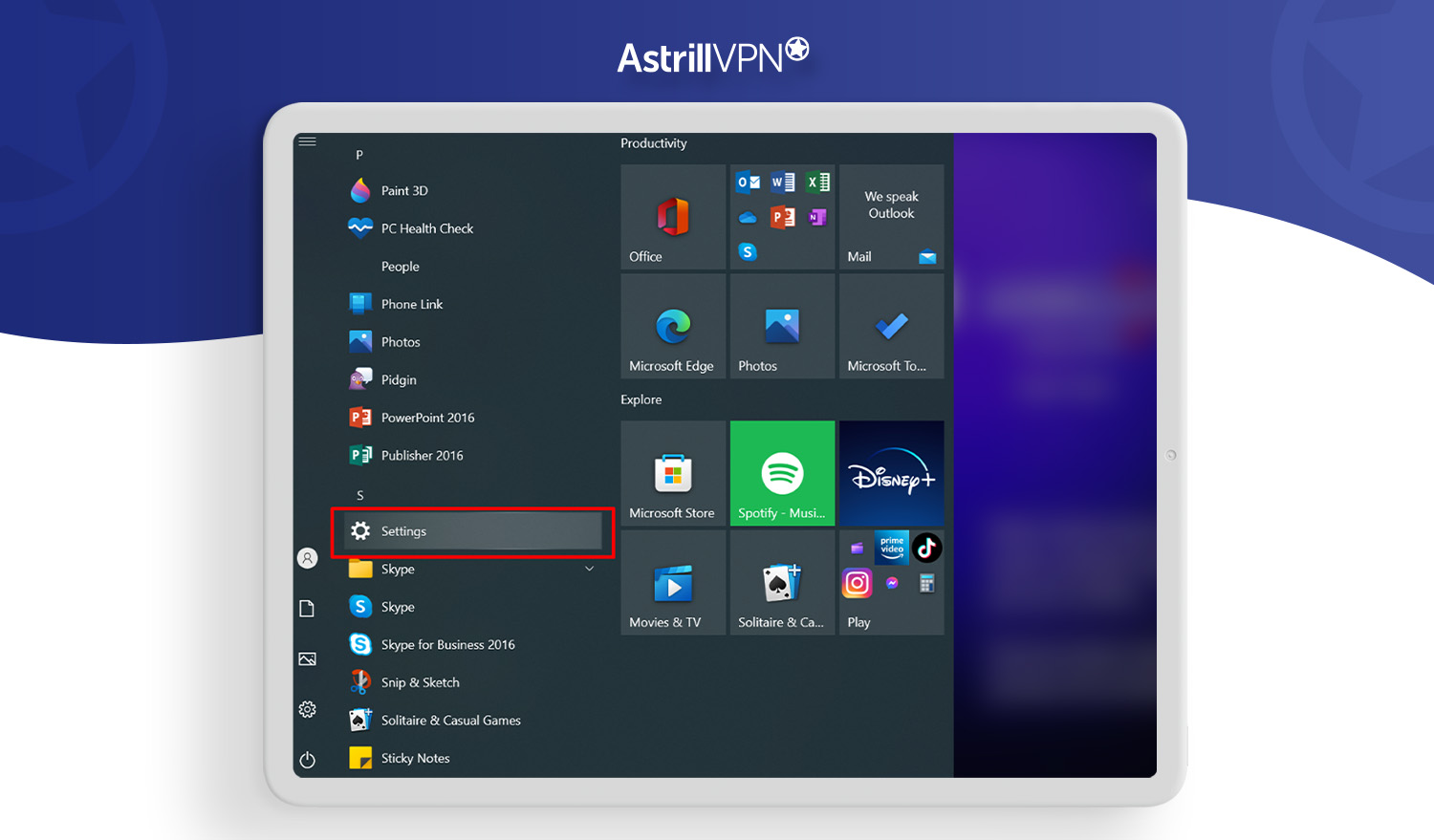 Then click on Devices.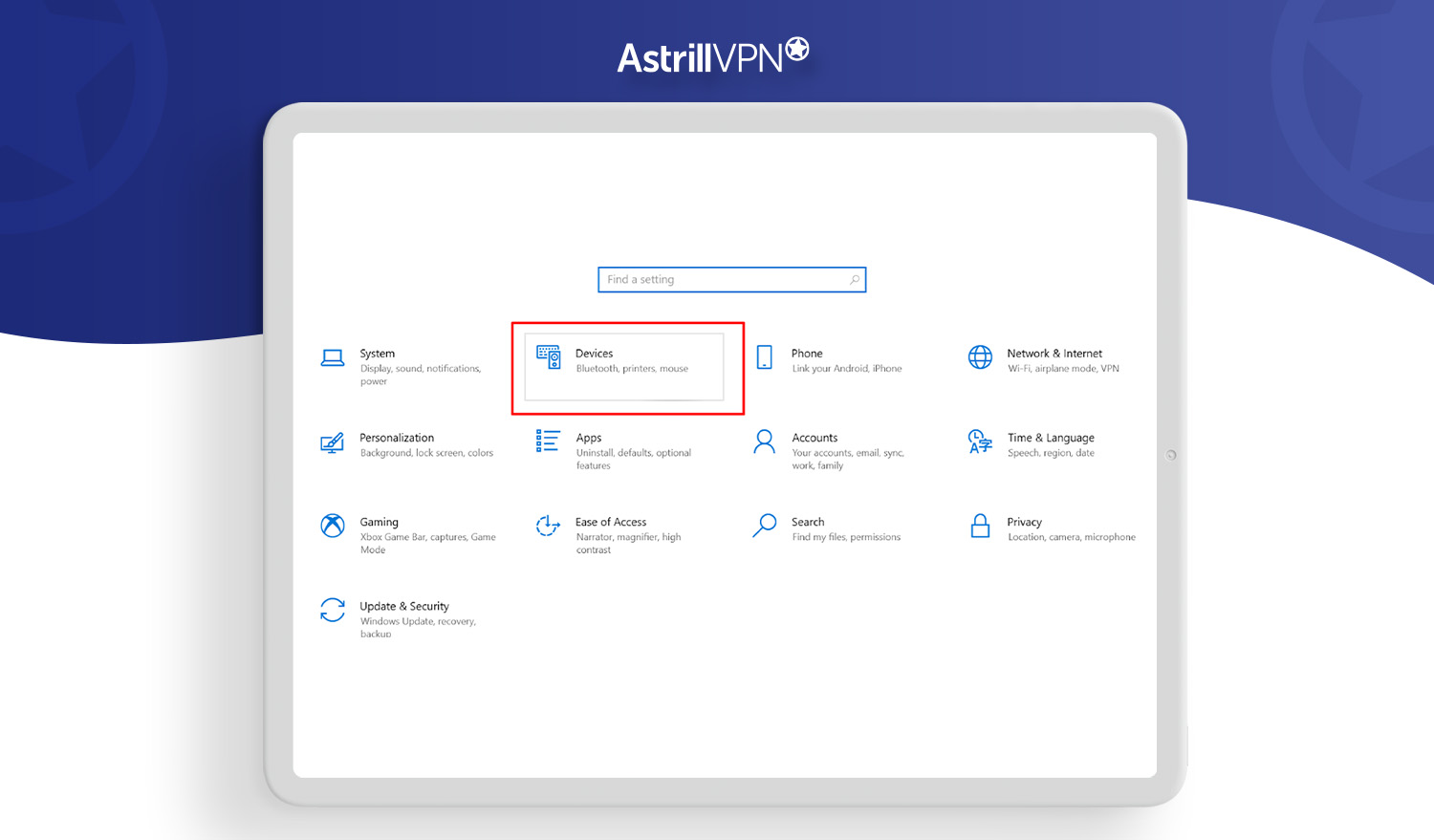 Now click on Add Bluetooth or another device.

From the menu, select Wireless display or dock.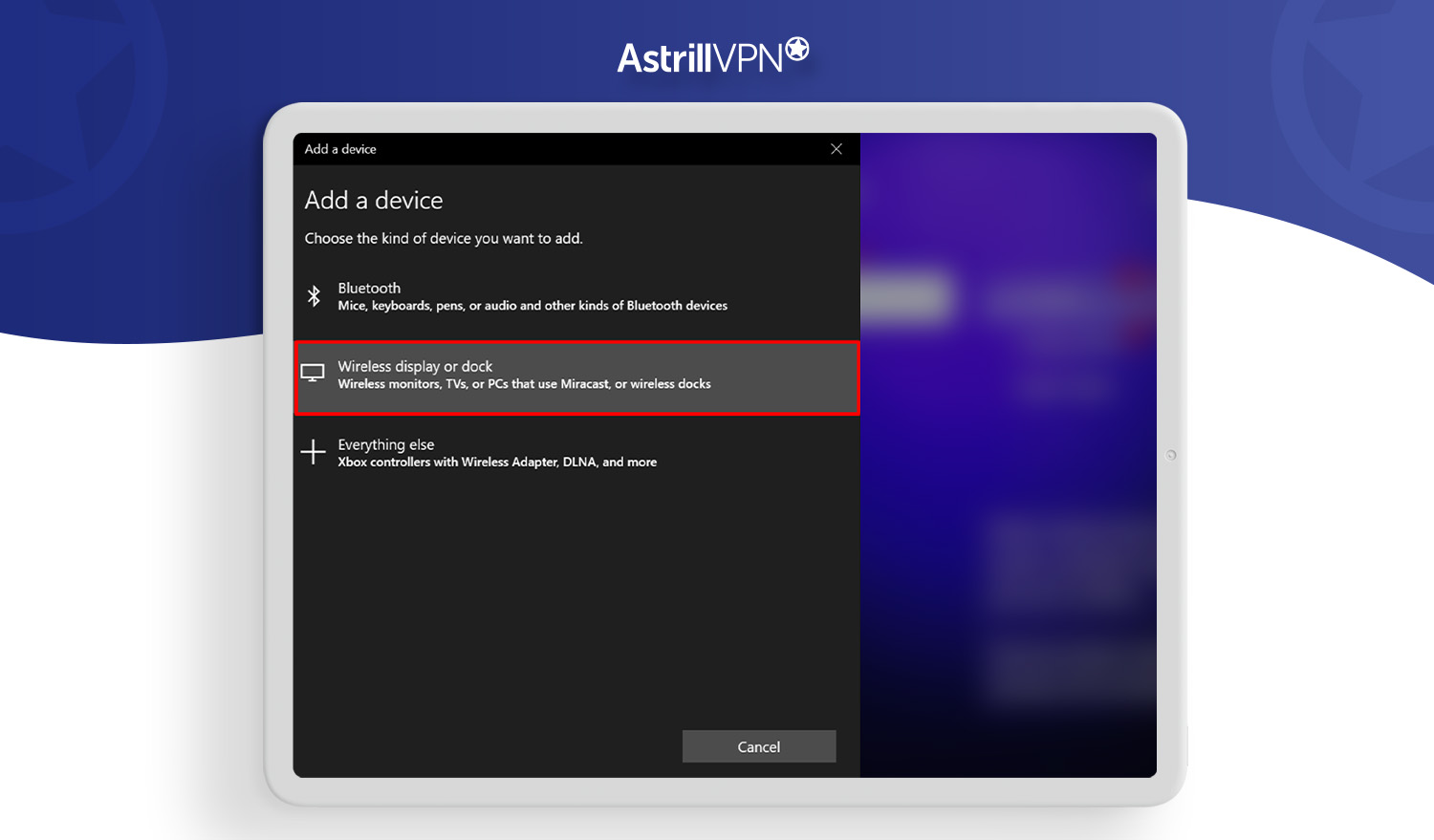 The device will search for available connections. Select the display device that is linked to your Roku player.
Once your computer is connected to your Roku player, you can stream the content you want.
How to Install Kodi on Roku via Android Smart TV
You can install Kodi on Roku through Android Smart TV and enjoy all your favorite shows and movies on the big screen. Follow these steps to Install Kodi on Roku through Android Smart TV:
Setup Roku on your Android Smart TV
Go to the Roku home screen and click on Settings.
Now, click on Screen Mirroring and Enable it.
Link your Android device to your Smart TV and start streaming.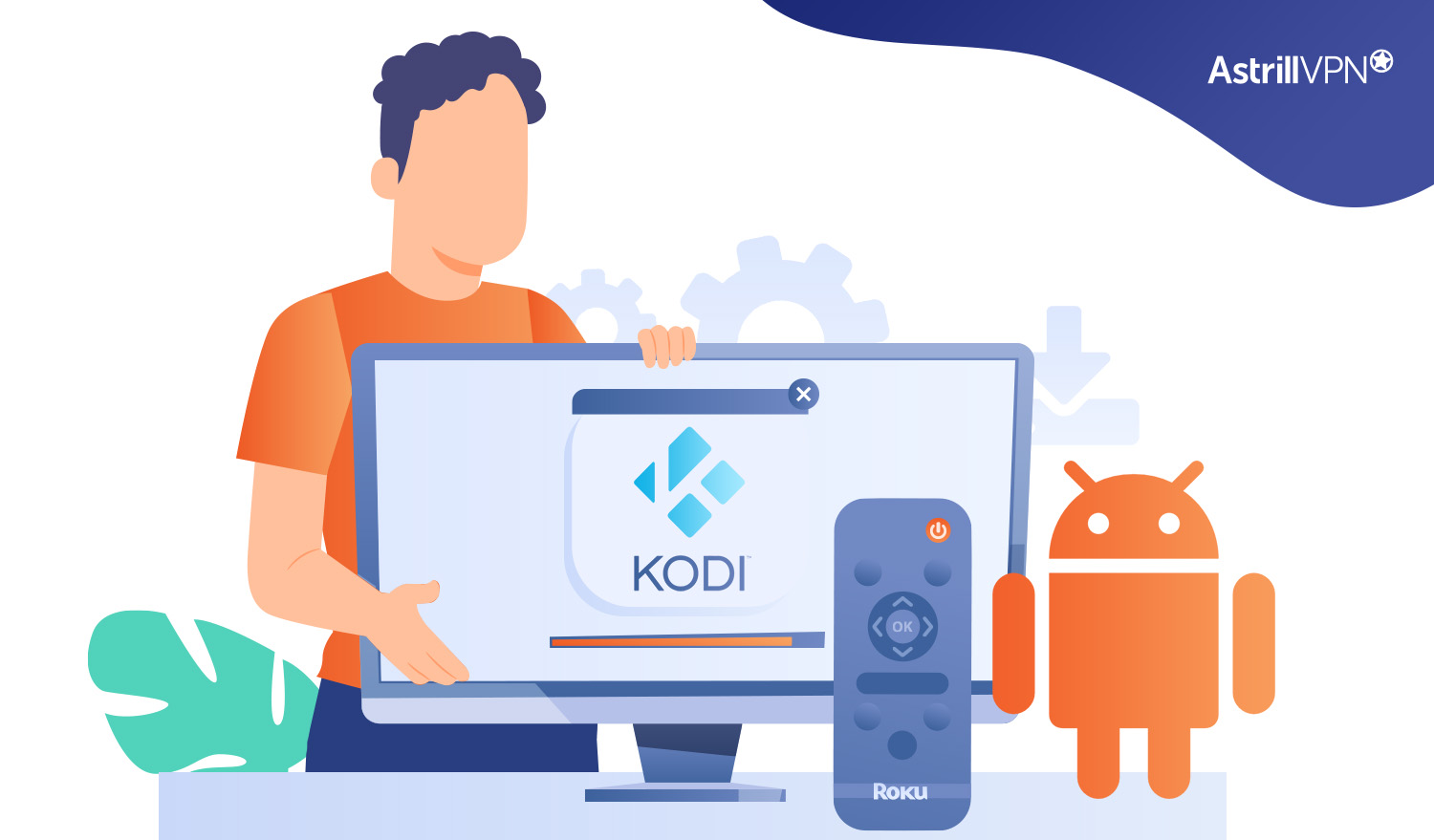 How to Install Kodi on Roku via Android Phone
If you are an Android phone user and you want to download Kodi to Roku, then follow these steps:
Go to the settings menu and click on Smart View.
Search for your Roku device and select it from the list.
Tap on Start Now and on your Roku device, click Allow.
Once the device is connected to Roku, open Kodi on your Android device, and you'll see it on your Roku.
Also, Android users should take precautionary steps to protect their privacy on their Android devices.
Watch Kodi on Roku With AstrillVPN
It's essential to use a VPN when setting up or utilizing Kodi on Roku for a number of reasons. A VPN will unblock any Kodi content banned due to your location. If you own a Roku and want to use Kodi to get content unavailable in your region, you should use AstrillVPN to fill this need.
If you are not in the same location as the addon's servers, you will not be able to watch the content because of the geo-restriction. Using AstrillVPN, you can avoid geo-restrictions and stream content from anywhere in the world.
Secure online communication is just one more reason to subscribe to AstrillVPN. Many people need to give cybercrime prevention more thought, yet it's crucial. When you leave yourself vulnerable online, you open the door for hackers to invade your system or agencies and your ISP to monitor your online activities. With AstrillVPN, your data is private and secure, blocking hackers from accessing your system and protecting you from being tracked and spied on.
Since we use Kodi on Roku to watch streaming videos, we need to use the most reliable VPN service.
A single AstrillVPN account can support up to 5 simultaneous connections. Even though we may be securing dozens of devices across the network using AstrillVPN on a router, it will only appear as one connected VPN.
Best Kodi Addons on Roku
Exodus
Covenant
Gurzil
Genesis Reborn
123 Movies
Pure Sport
Atom
BOOM!
Stream Engine
SportsDevil
Planet MMA
Bennu
Sports World
Maverick TV
USTV Now
FAQs
How do you Jailbreak a Roku?
Roku cannot be Jailbroken method because of the OS complexity. A user can use Kodi on Roku only through the screen mirroring method.
Should I use a VPN with Kodi?
Yes, you should always use a VPN with Kodi because Kodi has third-party add-ons, which provide pirated content, and if you're using it, you can be in great danger.
Can you install APK on Roku?
Kodi has dedicated apps for almost every platform, but since Roku has a complex operating system, it still needs to develop the app. Another issue is that users cannot install Kodi on Roku even with an external apk because Roku doesn't support Android files.
How do I sideload an APK on Roku?
You can sideload an apk on Roku by uploading the zip file but after the recent version updates, many APKs aren't working on Roku. This is why sideloading is not a viable option on Roku anymore.
Is Plex better than Kodi?
Plex was made by using the same code on which Kodi is built. It was supposed to give Kodi a competition but unfortunately, Plex is not better than Kodi because of its bug issues and its limited addons.
""
Author: Arsalan Rathore
Arsalan Rathore is a tech geek who loves to pen down his thoughts and views on cybersecurity, technology innovation, entertainment, and social issues. He likes sharing his thoughts about the emerging tech trends in the market and also loves discussing online privacy issues.