Biggest Cyber Attacks Ever Made in History
Updated on November 23, 2022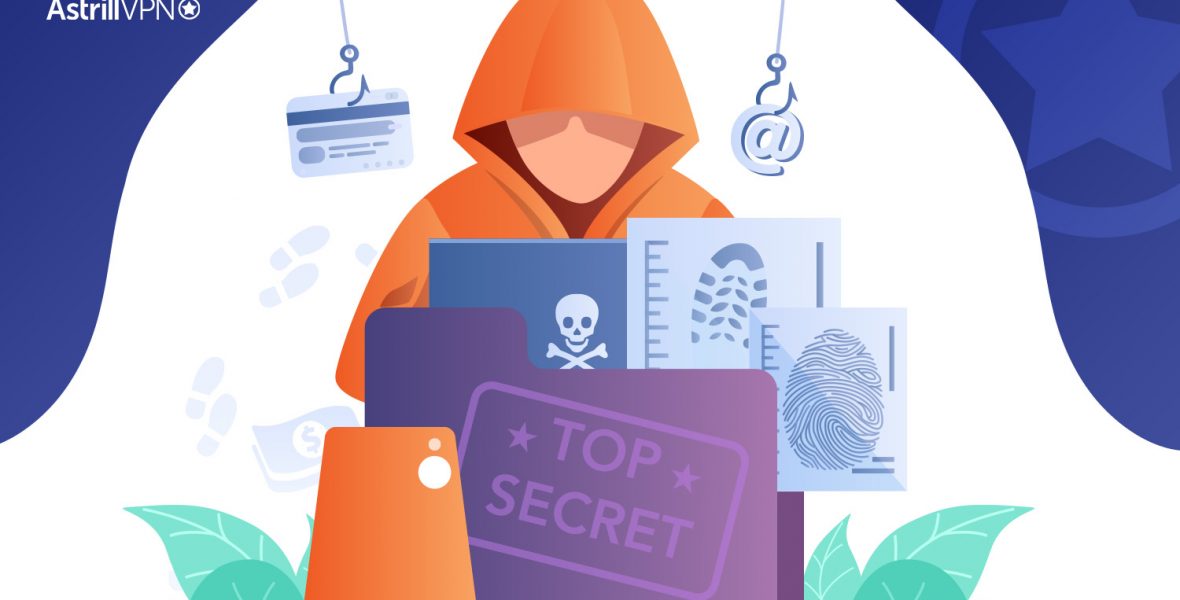 Introduction
You might not think about it often, but the internet is vulnerable. Hackers are always looking for new ways to break into our systems and steal our data. That's when cyber attacks happen and happen all the time, but some stand out more than others. The biggest cyber attacks in history have affected everything from individual users to large companies.
This article will look at some of the biggest cyber attacks ever made, from the RockYou hack in 2009 to the massive Uber breach in 2016.
Each of these major cyber attacks had a different motive and caused different levels of damage. But one thing they all have in common is that they were all incredibly costly for the companies and individuals involved. So if you're interested in learning more about them, read on.
1. Rock You: One of the Largest Data Breaches in History
In 2009, music retailer Rock You was the victim of a cyber attack that resulted in the theft of 32 million user passwords. Hackers used a phishing email to get access to over 32 million accounts. The passwords and email addresses were then posted online.
This was one of the largest data breaches in history at the time, and it put the personal information of millions of people at risk. The hackers gained access to the company's database using stolen login credentials, and they made off with the personal information of users who had registered on the site between 2004 and 2009.
This was a huge blow to Rock You, and it took them years to recover from the attack. They were forced to invest in enhanced security measures, and they also had to rebuild their customer database from scratch.
2. Uber: Another Massive Data Breach
The Uber data breach was another major attack. In 2016, hackers accessed the personal information of over 57 million Uber users. The data included names, email addresses, and phone numbers. It was one of the most successful startups in the world at the time and suffered a massive data breach.
57 million user accounts were compromised, including the personal data of drivers and passengers. This was a huge blow to the company, and it took them a long time to recover from the attack.
The consequences of the breach were far-reaching. Not only did Uber have to deal with the fallout from the breach itself, but it also faced lawsuits from drivers and passengers who had their personal data stolen.
To make matters worse, it was later revealed that Uber had known about the breach for months before they announced it to the public. This was a major PR disaster for the company and damaged its reputation.
3. The Yahoo Data Breach
When it comes to cyber attacks, the Yahoo data breach is up there with the worst of them. While Yahoo only confirmed the breach in 2016, it's thought that the attack may have taken place back in 2014. Yahoo has since been fined $35 million for failing to disclose the attack to its users. If you remember, Yahoo was hacked in 2013, and the personal information of over 1 billion users was stolen.
This was a major hack and is still one of the largest data breaches ever recorded. In addition to users' email addresses and passwords, the hackers got their dates of birth, phone numbers, and security questions and answers. The company has been criticised for not protecting its users' data. The hackers even managed to get data from Yahoo's financial partners.
This is a huge wake-up call for all of us. We need to be more careful about the information we share online and make sure our passwords are strong and unique.
4. Adobe: One of the Most Costly Cyber Attacks
You might not know this, but the Adobe cyberattack was a huge breach. In 2013, the company was hacked, and the personal data of 38 million customers was compromised. This included names, credit card numbers, and expiration dates.
This was a huge blow to Adobe, not only because of the scale of the attack but also because it was such a costly one. The company had to spend millions of dollars on remediation and security measures to protect its customers' data.
Adobe is by no means the only company to have been targeted by cybercriminals. But its experience is a cautionary tale for others thinking about underestimating the risk of being hacked.
5. Sony's PlayStation Network Attack
You might remember the Sony PlayStation Network Attack from a few years ago. It was one of the most damaging cyber attacks on a major corporation. The Sony PlayStation Network attack was a major breach as well. In 2011, hackers accessed the personal information of over 77 million PlayStation Network users. This included names, addresses, birthdates, and credit card numbers.
Hackers managed to break into Sony's servers and steal the personal information of millions of users, including their credit card numbers. This was a huge blow to Sony, not only because of the financial damage it caused but also because it damaged its reputation.
The attack forced Sony to take down the PlayStation Network for more than a month, and they had to issue a recall for all of the consoles that had been sold up to that point. It was a disaster for Sony, and they learned their lesson about how important it is to have strong security measures in place. The company's PlayStation Network was hacked, resulting in the theft of personal data from millions of users.
As we continue to become increasingly reliant on technology, it's only going to become easier for hackers to launch cyber attacks.
6. The Mueller Report Cyberattacks
The Mueller Report was released to the public on April 18, 2019. It detailed the extent of Russian interference in the 2016 United States presidential election.
Among other things, the report stated that Russian hackers had targeted email accounts belonging to Hillary Clinton's campaign chairman, John Podesta, and the Democratic National Committee. They also breached the systems of a voting software company and stole information about millions of voters.
This was one of the biggest cyber attacks in history, and it greatly impacted the election outcome. It revealed several massive cyberattacks that the Russian government orchestrated.
These cyberattacks were designed to meddle in the 2016 U.S. presidential election, and they were shockingly successful. The report detailed how the Russians used social media to spread disinformation and sow discord among Americans.
But that's not all. The Mueller Report also revealed several other cyberattacks, including:
– The hacking of the DNC
– The hacking of Hillary Clinton's campaign chairman
– The hacking of a voting machine company
– The targeting of state election systems
7. Equifax: One of the Most Invasive Cyber Attacks to Date
You may not have heard about the Equifax hack, but it was one of the most invasive cyber attacks in history. Equifax is a credit reporting agency that holds sensitive information about people's credit history.
Hackers were able to gain access to Equifax's systems in May 2017, and they managed to steal the personal information of over 145 million people. This included names, social security numbers, addresses, and driver's license numbers.
Equifax didn't reveal the hack until September 2017, which caused much damage to its reputation. People were angry that the company had waited so long to tell them about the breach, and they were worried that their personal information would be used for identity theft.
By now, you should know the importance of cybersecurity and how to protect yourself from attacks. Cybersecurity is important, and you should always be aware of the threats.
How to combat Cyber attacks and improve cyber security?
Cyber attacks are becoming increasingly common and only getting bigger and more sophisticated. Cyberattacks can have any reason, and regardless of how you think of your organisation, as long as you are online, you can be a target for these attackers. So, it is always better to be safe than sorry. While it's impossible to protect yourself from these attacks completely, there are some things you can do to reduce your risk. Just take a few steps to keep your organisation safe from malicious attacks.
Keep your software up to date,
Use strong passwords
Don't click on links or attachments from strangers.
The most important thing is to act quickly and not give up.
Encrypt Your Data and Create Backups
Train your employees through regular sessions
Keep your systems updated
Always monitor your vendors thoroughly
Work around your attack surfaces and reduce them
Create a secure cyber security policy
Use a VPN. Astrill VPN is one of the best in terms of security and privacy. It offers premium plans which can help you mask your identity and make it harder for attackers to breach your real data. It offers multiple features such as port forwarding, VPN sharing, kill switch/ app guard, and several others. Go on and subscribe to it to surf the internet privately.
Cyber attacks are a reality of our modern world, but that doesn't mean we have to live in fear. By taking some simple precautions, we can all stay safe online. These simple steps can help you stay safe online.
FAQs
Which country is No 1 in cybercrime?
The United States is the No. 1 country regarding cybercrime. According to a National Institute of Standards and Technology report, the U.S. accounted for 47 percent of all cyber attacks that year.
This is largely because the U.S. is home to some of the world's biggest tech companies, which are frequent targets of cyber attacks. Cybercriminals frequently target other countries, including Russia, China, and Iran.
What is the #1 cybersecurity threat today?
The biggest cyber attacks in history have one thing in common: they all exploit vulnerabilities in computer networks. Hackers exploit these vulnerabilities by stealing, deleting, or altering data. They can also take control of computer systems, which allows them to launch further attacks or steal sensitive information.
Today, the biggest cybersecurity threat is ransomware. This type of malware encrypts data on a computer system and then demands a ransom payment to unlock it. Ransomware is particularly dangerous because it can lock users out of their systems, making it difficult or impossible to access files or applications.
What country has the best cyber defence?
China is the best at defending against cyber attacks. It has robust laws and regulations in place, as well as an effective and well-funded cybersecurity infrastructure. It also has a highly skilled workforce that is constantly updating its knowledge and skills to keep up with the latest threats.
The country's citizens are also vigilant when it comes to cyber security. They are aware of cyber-attacks dangers and take the necessary precautions to protect themselves online.
What do hackers learn first?
When it comes to hacking, one of the first things that hackers learn is how to cover their tracks. They learn to hide their identity and make it difficult for authorities to track them down. They also learn to exploit security vulnerabilities and take advantage of weak passwords.
Hackers are very smart and very resourceful. They will find any way possible to gain access to your system and wreak havoc. That's why it's so important to have strong security measures and ensure your passwords are difficult to crack.
Whom do hackers target the most?
Hackers target big businesses and organisations the most because they have the most money and the most data. They also know that these organisations have the resources to hire the best cybersecurity experts to protect their systems.
That's why it's so important for businesses to have strong cyber security measures in place to protect themselves from hackers. They need to ensure that their systems are locked down tight and that their data is encrypted so that hackers can't get to it.
Has Google ever been hacked?
In 2018, Google was targeted in a cyber attack that resulted in the theft of millions of user credentials. However, Google was able to mitigate the attack quickly, and no user data was compromised.
Conclusion
So there you have it – the 7 biggest cyber attacks in history. As you can see, these major cyber attacks have caused much damage, both in terms of money and the number of people affected.
But it's not all doom and gloom – you can do plenty of things to protect yourself from these attacks. And if you still find yourself the victim of a cyber attack, don't panic. There are plenty of resources to help you get back on your feet.
---
""
Author: Bisma Farrukh
Bisma is a seasoned writer passionate about topics like cybersecurity, privacy and data breach issues. She has been working in VPN industry for more than 5 years now and loves to talk about security issues. She loves to explore the books and travel guides in her leisure time.