Ultimate Guide for Removing your Personal Info from Google Search
Updated on May 26, 2023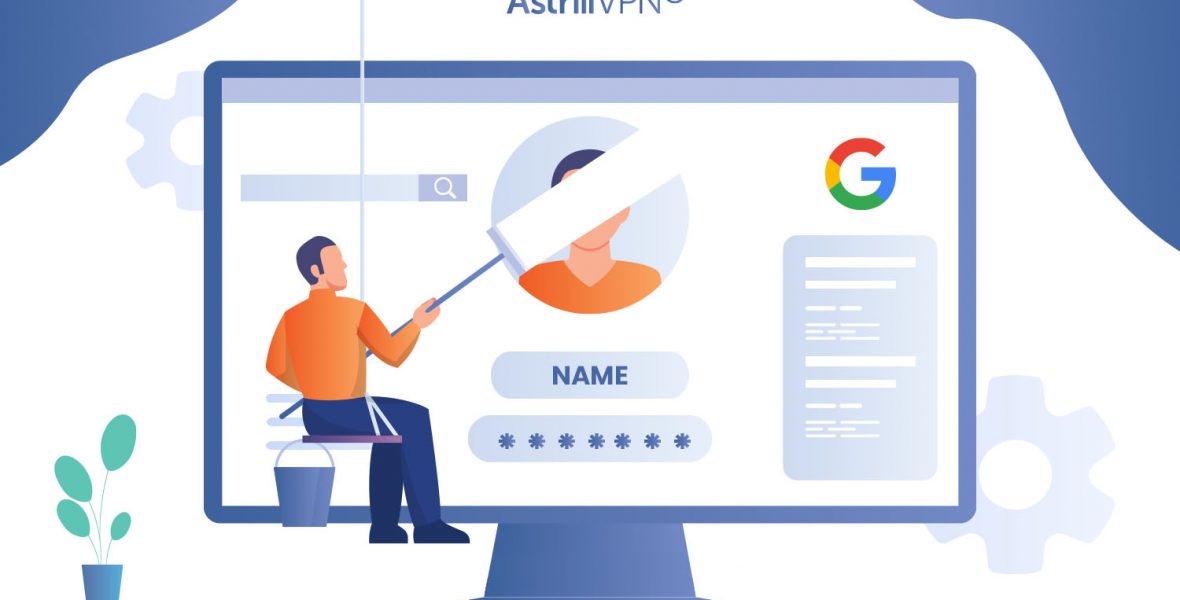 Welcome to the internet age, where your personal information, from your name and address to your social media posts, can be found with a quick Google search. We know there are precautions and tools you can use to protect yourself online, but it's not always enough. If you've had enough of living in an era where privacy is hard to come by, this guide is for you.
Here, we'll provide an overview of what you need to know about removing your personal information from Google search results. Whether it's opting out of data brokers or deleting your online accounts, we'll discuss all the ways to keep yourself off Google Search Results so you don't have to worry about potential employers digging up dirt or stalkers tracking your every move.
What Info Is Important to Remove?
Whether it's an old financial account, a once-used phone number, or an embarrassing photo, there are many things you don't want to be easily searchable on Google. We all have data out there that we'd rather not have the world know about, but luckily it isn't impossible to remove it from public view.
The most critical pieces of personal information that you need to take off Google are:
Full name
Email Address
Phone Number
Home Address
Social media profiles
You may also want to consider changing your usernames and links to any personal websites you manage. Taking those steps will help minimize the chance of identity theft and lower the risk of scammers using your data for malicious activities.
Understanding What Google Collects
It's no secret that Google is an information-gathering powerhouse, but the scope of its data collection can be overwhelming so it helps to understand how much your personal information is on Google. In essence, Google collects whatever data points you give it. This can range from an email address for an account to information about your job, interests, or even search history. That's why it's important to periodically audit what existing data is out there and take action to remove it if necessary.
For starters, make sure that the content associated with your accounts on the web, like your email address and other profile details, are up-to-date and reflect the most accurate information available. Additionally, be mindful of any third-party apps or sites you use that require access to certain functions, like your camera or microphone. This technology could produce a log of activities you may not have known it was collecting.
By being mindful of what kind of information you give online and taking proactive steps to remove unnecessary personal details from Google search results, you can help protect yourself from potential identity theft or other privacy risks.
How to Search for Your Data or Personal Information on Google?
You have a few options when searching for your personal information on Google.
The first is to search for your name and look through the results. If there's any information from social media sites, news articles, and other websites that you want to remove, you can contact the source and request removal.
The second option is to use Google's Advanced Search page. Simply enter your name in the "all these words" box and make sure the "Verbatim" box is checked. This will show you all the exact matches for that phrase making it easier to find your personal info on Google.
You could also use other search operators such as:
intitle: This will let you search pages that contain a certain keyword in the title or headline of an article
inurl: This will let you search for pages that contain a particular keyword in the URL
site: This will let you search for results only from a specific domain
filetype: This will let you search for results of a specific file type (e.g., PDFs)
By using advanced search operators to narrow down your results, finding any personal info on Google can be much easier!
How to Remove Personal Info From Google Search?
Once you know the steps, removing your personal information from Google Search is easy. You can use the tools available to ensure your personal information isn't visible to the public.
To start, make sure that you have a Google account. You'll need it to access some of the options:
Go to Google's Activity Controls and review each one, looking for updates or items that might be outdated, like an address change or old phone number. You can delete any of these that don't apply anymore or turn them off entirely until you want to use them again.
Visit Google's Listing Removal Page to ask for a specific item of yours to be removed from Google Search results page.
You may need to contact the website hosting your information directly if you can't find a way to delete it through Google itself. For instance, if a business listing mistake needs to be corrected, you may need to contact them before asking Google for help removing it entirely from its system.
If in doubt, you can work with a professional online reputation management service who specializes in helping people understand and manage their online presence better by controlling their search engine results pages.
Tips for Removing Your Personal Data From Search Engines
Removing your personal data from search engines isn't always easy, but it is worth it in the long run. Here are some tips to help you out:
Check What Listings You Have
The first and most vital step is to check the listings of your personal information in search results. Make sure you look at all the listings and decide which ones need to be removed.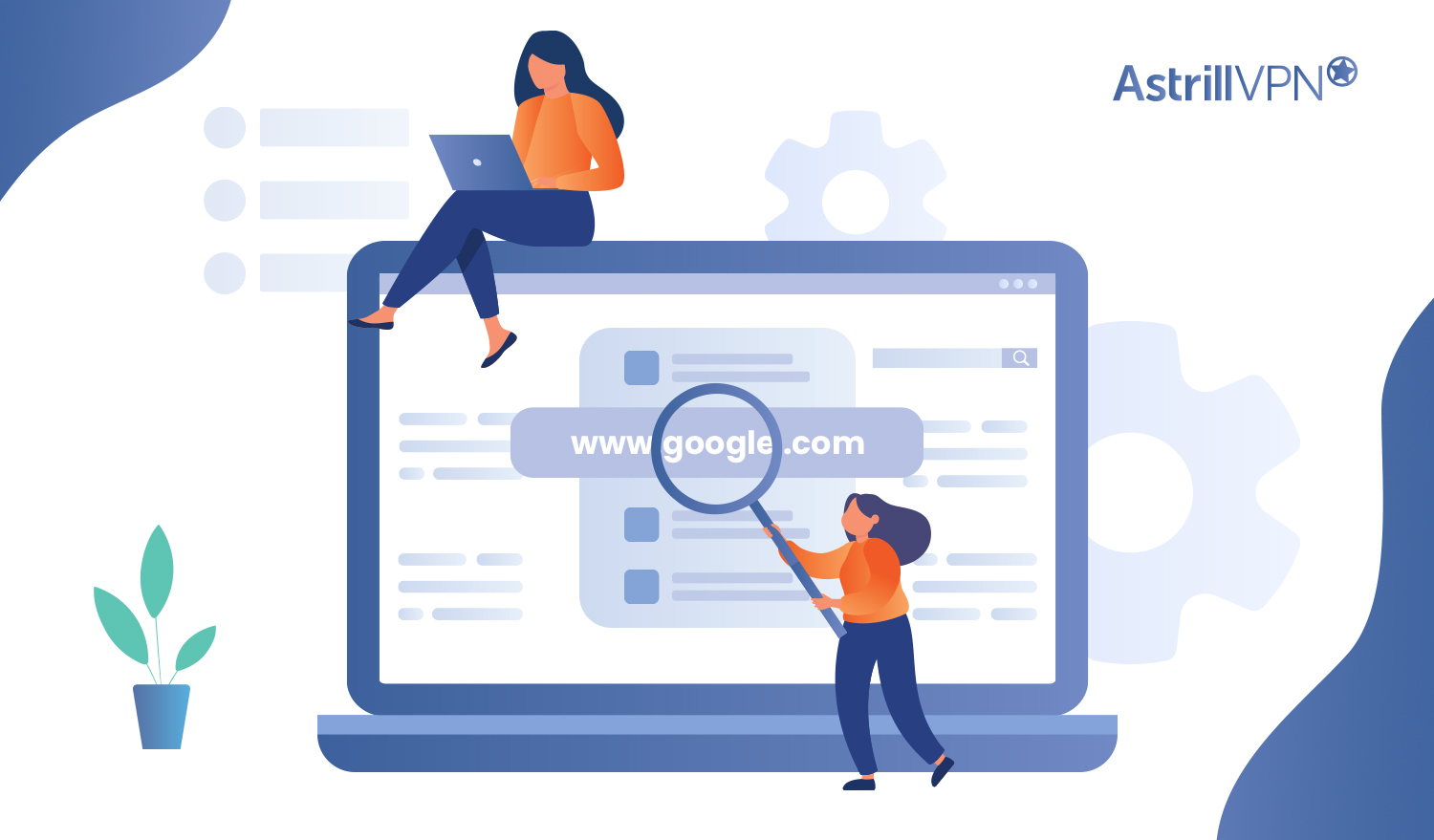 Reach Out to Webmasters of Sites With Your Personal Data
Once you've found the listings on search results containing your data, contact the webmasters and request that they remove your information from their site. In some cases, they might comply with your request.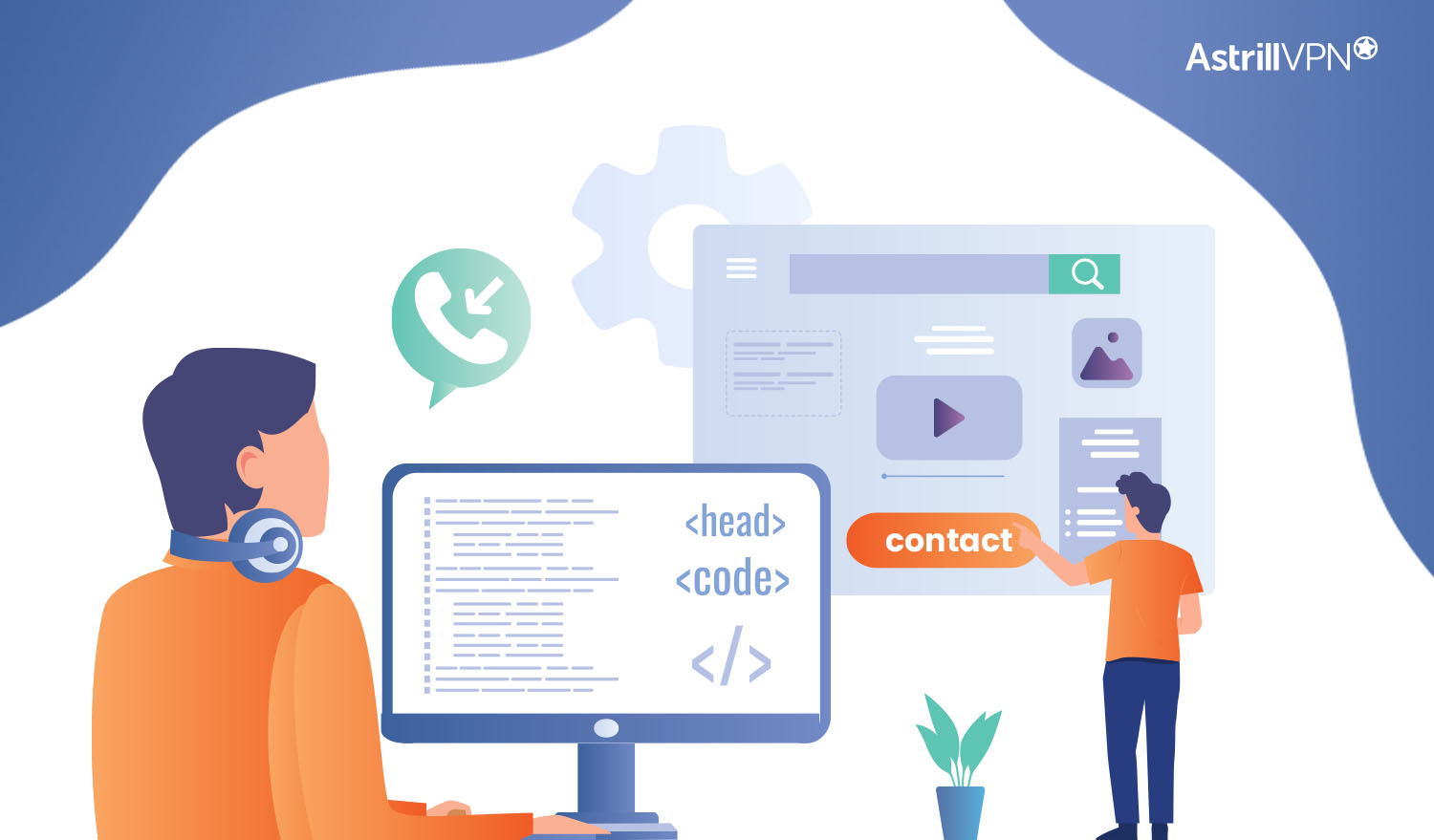 Submit Removal Requests Directly To Search Engines
You can also submit removal requests directly to search engines such as Google or Bing. Google has a Remove Information tool, and Bing has a Content Removal Tool. Both tools allow people to submit requests to have specific content or pages removed from search engine results pages.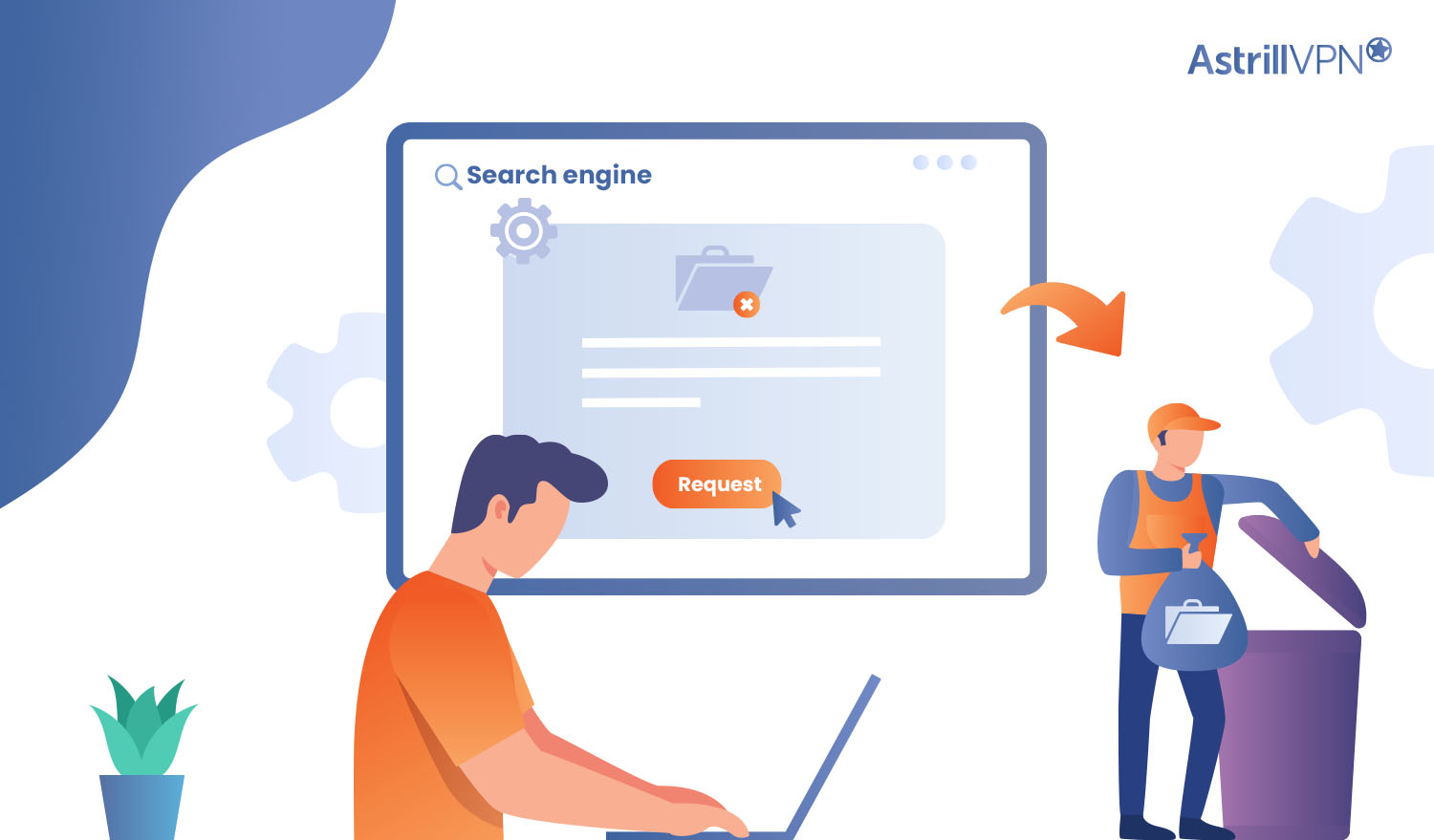 Use Opt-Out Services like Abine Blur
Another way to keep your personal info away from searches is by using opt-out services like Abine Blur, which helps people protect their privacy online by removing their information from dozens of sites.
Taking Control of Your Digital Footprint
It's important to understand that you can actually remove your personal information from Google searches.
Request results removal
Consider requesting a result removal through Google's Search Results Removal page. This page allows you to request the removal of content that includes confidential information such as your banking account numbers, Social Security number, etc. You must provide a detailed description of the page or article in question that needs to be removed and explain why you want it taken down.
Send Google a formal request
Another way to remove personal info from Google searches is by sending them a formal request. You can do this through their Privacy Removal Request Form, which requires you to fill in information about why your content should be removed and describe the type of material being targeted for removal.
Flag Spammy Links
If there are links that have been flagged as potentially harmful or malicious by other users on Google's safe browsing tool, then you can use this tool to flag these links yourself. This will help ensure that they are taken down quickly and won't be seen by potential employers or anyone else doing research on your digital profile.
Use VPN
One way to stop your personal information from appearing in Google search results is using a Virtual Private Network (VPN). Not only does a VPN protect your data but it also masks your IP address. This means that when you connect to the internet, it looks like you are connecting from the location of the VPN server instead of your actual location. This can be helpful for anyone looking to protect their privacy online.
AstrillVPN is one example of a service that can help you get started. It has servers located worldwide and offers access to sites in more than 57 countries with five device connections for one account. It also provides a kill switch, automatically disconnecting you from the internet if the VPN connection drops, preventing any data leaks. Additionally, AstrillVPN has 256-bit encryption and DNS leak protection that keeps your personal data safe while browsing websites and using applications over the internet.
Keeping Up With the Latest Privacy Protection Technology
Keeping up with the latest privacy protection technology is essential when wiping yourself off of Google. Fortunately, there are some great tools out there that can help you stay on top of the latest privacy protection technology. Here are some of our favorites:
1. Privacy Tools
Privacy Tools is an open-source project that offers a variety of tools for managing your online privacy, including securing your web browsing and communications, staying informed about new threats and vulnerabilities, and checking if your data has been exposed online.
2. Firefox Monitor
Firefox Monitor is a free service from Mozilla, the makers of Firefox, that helps you check if any of your personal information has been compromised in a data breach. All you have to do is enter your email address, and they'll let you know if they've found any matches in their database.
3. DuckDuckGo Privacy Essentials
DuckDuckGo Privacy Essentials is a free browser extension for Chrome, Firefox, and Safari that helps protect your privacy by blocking tracking scripts, preventing websites from profiling you based on your browser history, and encrypting certain parts of your web traffic.
Also Read: 7 Best Browsers for Privacy
FAQs
If you still have questions about how to remove personal information from Google or need more help with the process, here are some frequently asked questions:
Q: How do I delete my search history from Google?
You can delete your search history from Google by going to your Google Account settings, clicking on "Manage Your Data & Personalization", then scrolling down to "My Activity" and clicking on "Delete Activity By." From there, you can choose what time period you'd like to delete and if you want to delete all activity or just certain activities.
Q:Can I remove a website from Google search forever?
Yes, you can remove a website from Google search forever if it is an old post or page that no longer exists. To do this, go to the webmaster tools section in your account dashboard and select "Remove URLs". Once selected, type the URL of the page or post in question and click "Temporarily Hide". This will keep the page hidden for 90 days until it's automatically reindexed.
Q: How long does it take for information to be removed from Google?
The amount of time it takes for information to be removed from Google varies; however, most requests should be fulfilled within four weeks of submitting your request.
Conclusion
We've covered a lot of ground in this article, but essentially it is possible to manage your personal information online with the tools available and remove most of your personal info from Google. That said, it is important to be aware that it is not always possible to completely remove information from the Internet as some will remain cached in certain search engines, and it may take time to be removed. Regardless, if you want to minimize the amount of personal info that appears in search engines, following the steps outlined in this guide is essential.
""
Author: Bisma Farrukh