How to use a VPN on PS4 and PS5 to Play & Stream Privately
Updated on February 7, 2023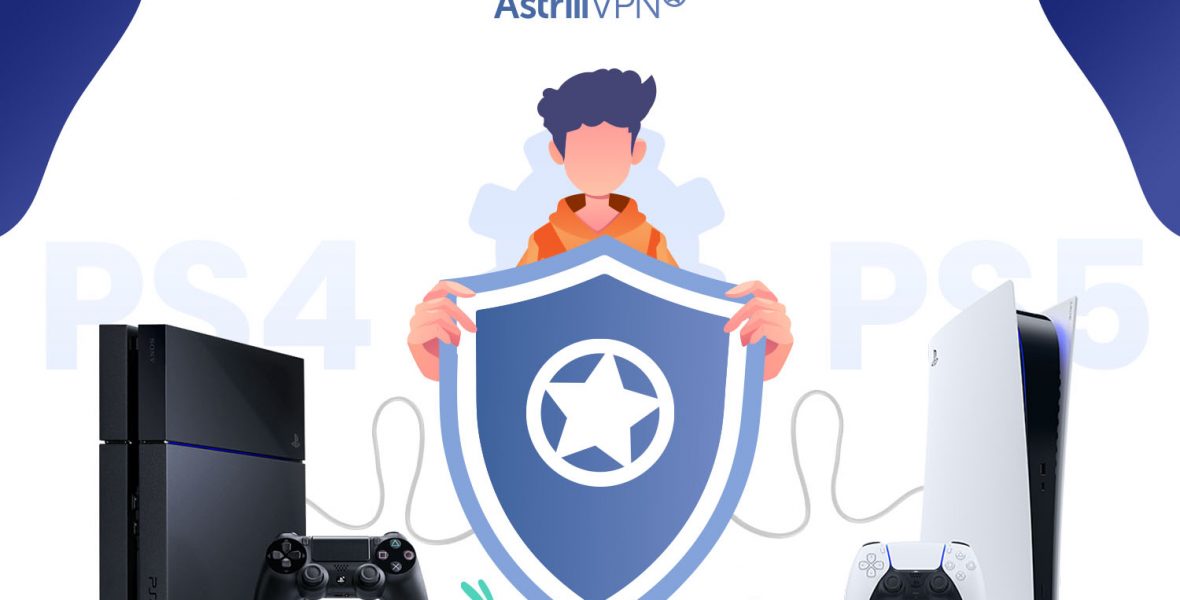 PlayStation has around 90% of the home console market and has approximately 104 million active users worldwide. Now the question is, are all the users around the world using it to play games?
PlayStation is just a gaming console; it's a complete entertainment solution. Not only can you play games on your PS4 and PS5, but you can also stream movies and TV shows.
However, when we talk about online streaming and gaming, buffering issues and game lags instantly pop up in our minds, but these aren't the only thing you should be thinking about. Your overall online safety is at risk when playing games or streaming online.
It's better to be safe than sorry, so you should take precautionary steps to maintain your online privacy. The best way to tackle lag issues, as well as privacy issues, is by using a VPN.
One of the most essential things that netizens need to understand is that VPNs are not only helpful in maintaining online privacy but also enhancing users' online streaming and gaming experience. In this guide, we have discussed how you can install a VPN on PS4 and PS5 to play & stream privately.
Why Do You Need a VPN on PS4 or PS5?
If you want to feel safe when playing games or watching TV after a long day, a VPN for PS4 or PS5 is essential. It will keep prying eyes and ears from eavesdropping on your every move.
You stay safe from online snoops by routing your internet traffic through a VPN server, and your online anonymity remains intact as the VPN masks your IP address and location will be hidden.
A high-performance server network and extensive coverage are essential in a PS5 VPN because this is how the VPN servers are never overloaded. They stay optimized by distributing the load across various servers. For this reason, a VPN will not slow down your connection; instead, the buffering is eliminated, and ISP throttling is avoided so you can enjoy uninterrupted streaming at your convenience.
Benefits of Using a VPN With a PS4/PS5
Here are a few benefits of using a VPN with a PS4/PS5, just in case you're not sure what good a VPN would do:
Protection from DDoS and Other Cyber threats.
It enables you to bypass geo-restrictions and access international gaming servers.
Provides access to geo-restricted games available on PlayStation stores in other countries.
Reduces lag and improves ping rate so you can enjoy seamless streaming and the best gaming speed.
How to Install a VPN on PS4 and PS5
Since Astrill does not have a dedicated app for PlayStation consoles, it is not a problem, and you shouldn't worry. You don't need a dedicated PS4/PS5 app to use VPN on your console. AstrillVPN has a VPN-sharing feature that will protect you very well while you play games or enjoy streaming on your PlayStation.
Follow the procedures below to learn how to use VPN on PS4 and PS5.
How to install the PS4 VPN on your router
A VPN's impact on your connection speed is minimized when installed directly on your router. You will have to use this method to live stream your gameplay sessions. This procedure may seem a bit complex, but it's worth it.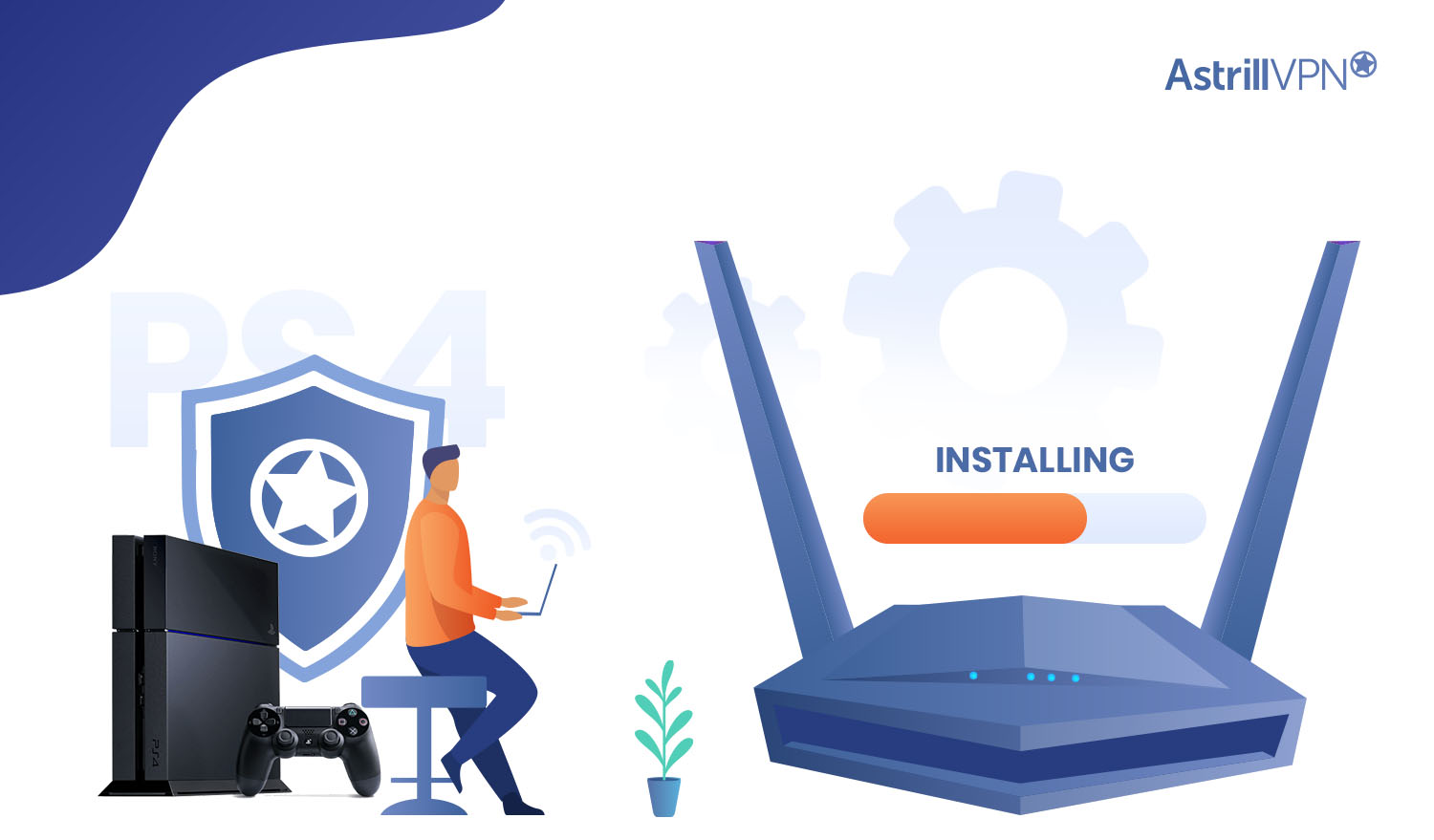 Subscribe to AstrillVPN.
Lookup and Download DD-WRT for your router. You can then install OpenVPN-compatible software by using this firmware.
Now open your Router interface and install DD-WRT and then flash it.
Now open your Router Settings.
Head to the "Services" section and click on the "VPN" option.
Enter the VPN server and other details in the fields.
Now click "Apply Settings."
Now you will be connected to the VPN server.
After applying the settings and connecting to a VPN server, connect your PS4 to the network.
That's all! Now your PS4/PS5 is connected to a secure network, meaning you can play and stream content safely and privately.
How to share a VPN connection with Windows
There are two ways you can share a VPN on Windows:
1. VPN Sharing Through AstrillVPN Desktop Client
Using the AstrillVPN desktop client for VPN sharing is easy and probably the best method. Follow these four simple steps to enable VPN sharing for your PS4/PS5:
Download and Install AstrillVPN Client.

Sign in to the VPN, click on the settings icon, and select VPN Sharing.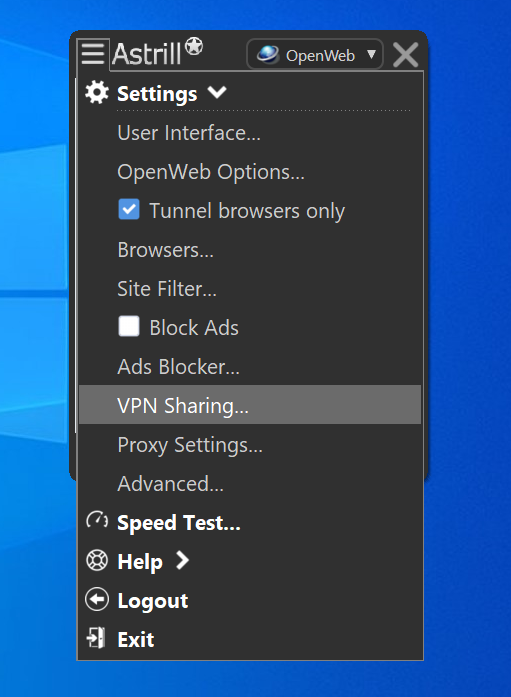 Enable VPN sharing by clicking the check box in front of OpenWeb Sharing.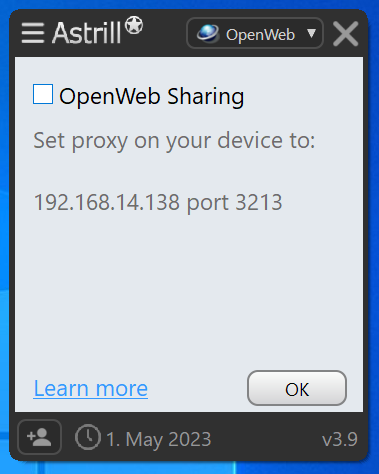 Now Open your PS4 Network Settings and connect to the network by setting the proxy IP shown on your AstrilVPN app.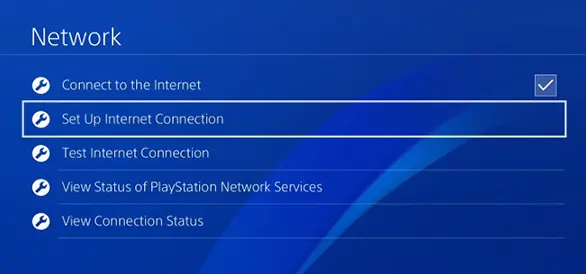 There you have it! You can play games or stream content without worrying about lags and geo-restrictions.
2. VPN Sharing Through Virtual Hosted Network
This method may seem a bit lengthy, but it works very well. This procedure allows you to create a virtual router or hosted network on your PC and then connect your PS4 or PS5. Let's dive right in and see how it works:
Use a LAN cable to connect to the internet.
Open the AstrillVPN client and connect to a server of your choice.
Now, type "cmd" in the start menu search bar and open Command Prompt.
After that, copy this line: netsh wlan set hostednetwork mode=allow ssid=XXXXX key=YYYY.
In this command line, change "XXXXX" with a network name of your choice and replace YYYY with whatever you want to keep as a password.
Now paste this command into the Command Prompt.
It will take a second, and your new connection will be set up.
Now paste this command in the Command Prompt: "netsh wlan start hostednetwork" and hit Enter.
It will create a virtual router on your PC, and you will be ready to share your protected network with other devices.
Now, go to your PS4 network settings and connect to the new network.
How to share a VPN connection from your Mac
Creating a virtual router on MacOS is as easy, and you can create one by following these steps:
Download the AstrillVPN app for Mac and install it.
Sign in to the VPN app and connect to a server from the list.
After establishing the connection, go to System Preferences and click on "Share."
You'll see a drop-down next to the "Share your connection from" option, click on it.
Select "Ethernet" since you are using LAN.
Click on the drop-down of "To computers using" and select "Wi-Fi."
A screen will pop up, set up a username and password over there.
Now, open your PS4 and connect to the newly set up network.
Once connected to the network, you can relax and enjoy seamless and secure gaming and streaming.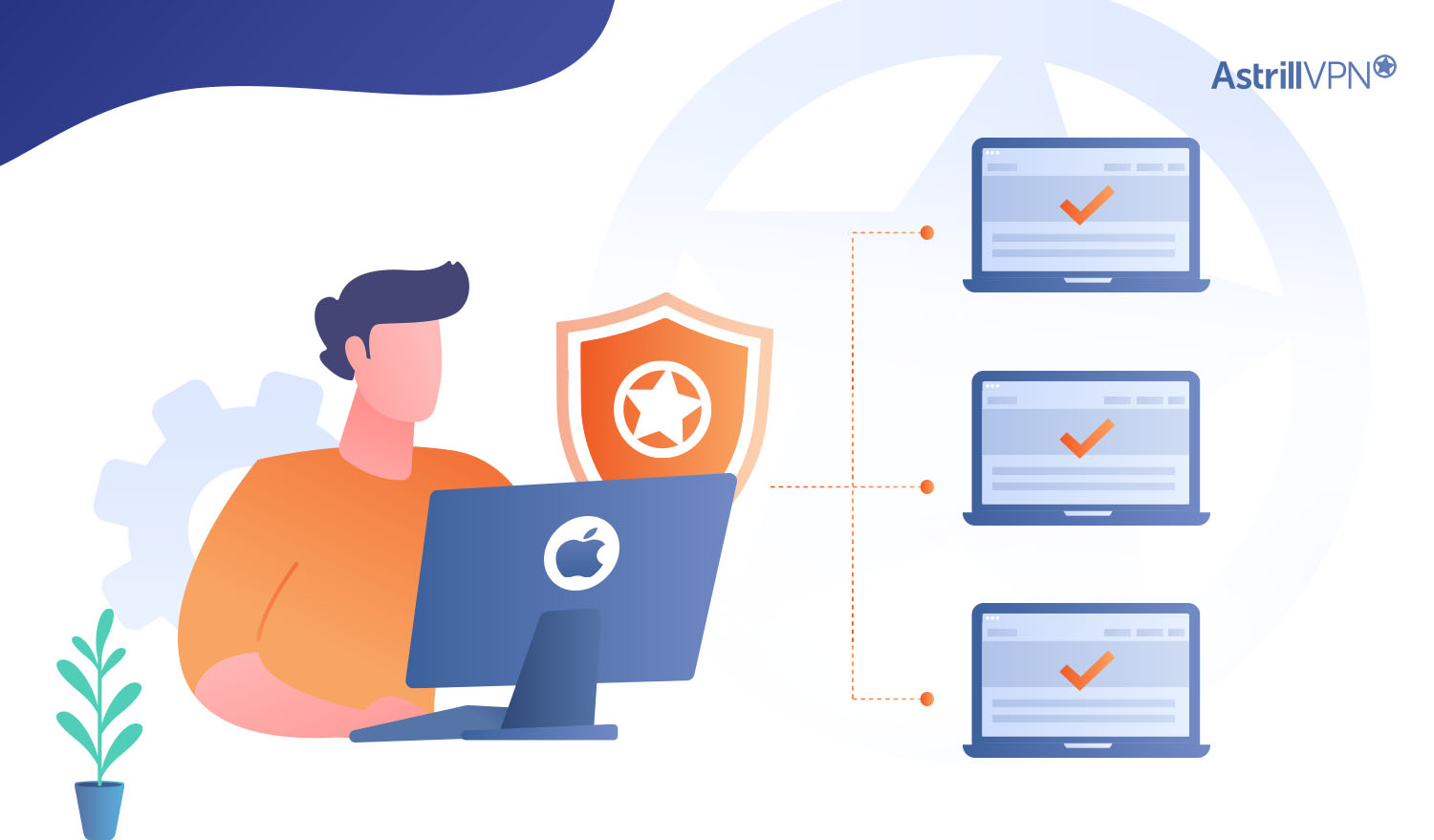 This is how to connect VPN to PS4 if you're using a Mac. It's quite simple and can be done within a few minutes.
Can I use a free VPN with Playstation?
Well, you can use a free VPN, but it is only recommended if you want to make yourself vulnerable. Using a free VPN for PS5 gaming and streaming is like bringing a sword to a gunfight. The limited number of servers offered by free VPNs might quickly become a hindrance to users. Because of this, speeds are low, and connections are unstable. You'll likely encounter annoying lag and be kicked out of games frequently. Not only that, but free VPNs typically don't have router functionality, so you'd be stuck using a VPN hotspot.
What's worse, there have been reports of free VPNs selling user information. So it's better to opt for a premium PS4 VPN like Astrill that provides great safety features, keeps no user logs, and lowers ping to enjoy seamless gaming.
Conclusion
FAQs
Can I watch Netflix with a VPN on a PlayStation?
Yes, you can watch Netflix on PlayStation with a VPN and access Netflix libraries of other regions.
Is Using a VPN on PS4 illegal?
No, it is completely legal to use a VPN on PS4 or PS5 because no law restricts the use of a VPN on a PlayStation console.
Can I set up a VPN without a PC on my PS4 or PS5?
Yes, you can set up a VPN connection on your router and connect your PS5/PS5 to the router to use a secure network if you do not have a PC.
Will a VPN improve my ping on PlayStation?
Yes, AstrillVPN has highly optimized servers that will improve ping and provide unlimited bandwidth to enjoy your game without any hindrance.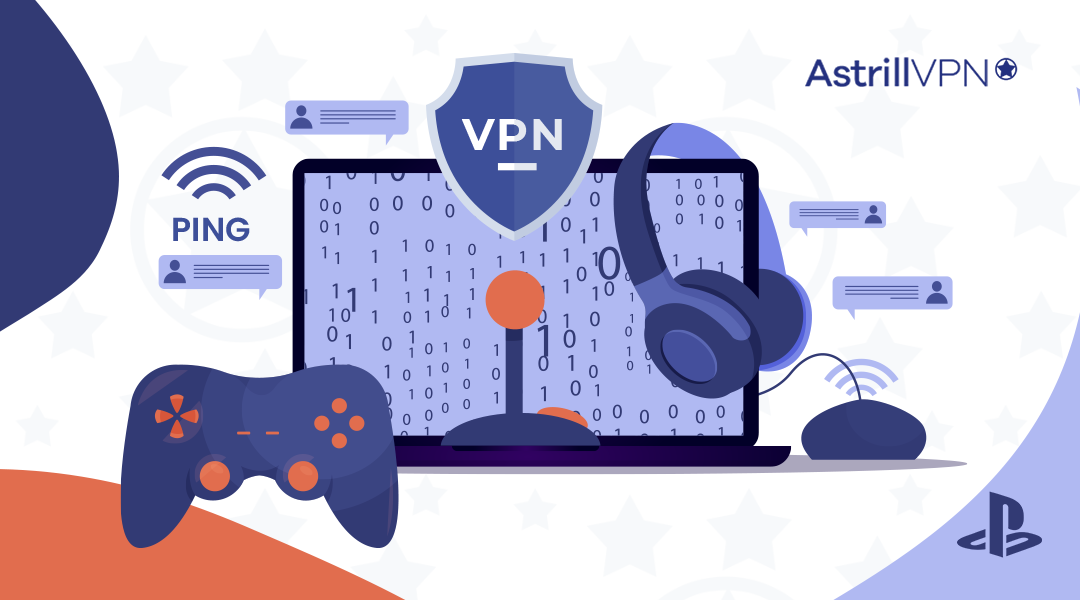 Is there a VPN on PlayStation Store?
Not really! No dedicated VPN apps are available on the PlayStation store because PlayStation itself cannot be programmed for a VPN app.
""
Author: Arsalan Rathore
Arsalan Rathore is a tech geek who loves to pen down his thoughts and views on cybersecurity, technology innovation, entertainment, and social issues. He likes sharing his thoughts about the emerging tech trends in the market and also loves discussing online privacy issues.