How to Use a VPN: IN-depth Analaysis and Guide
Updated on May 5, 2023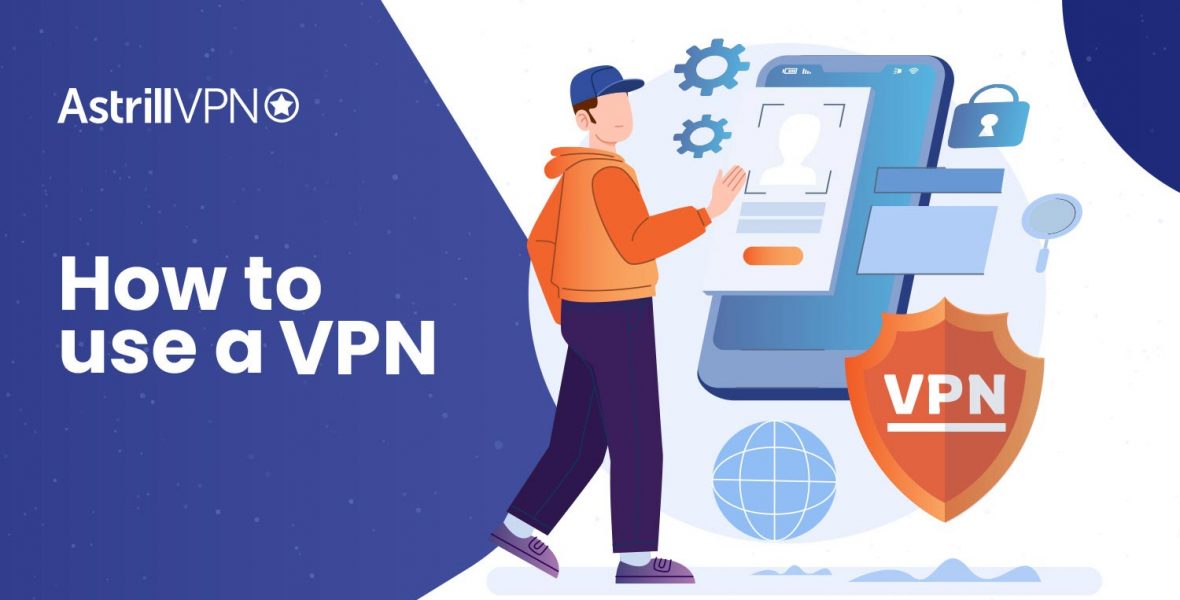 With a VPN, you can remain truly secure and protect your privacy whenever you're online. Since digital security has become a growing concern, you may have questioned using a VPN. This article offers an explanation of VPNs and their benefits, as well as how to install one of the best VPN applications on the market.
What is a VPN?
Virtual Private Networks, or VPNs, are security tool that comes in the form of a software application. Through a VPN, you can safeguard all of your online activities. You'd be surprised at how easy it is to stay secure online, especially when using a VPN.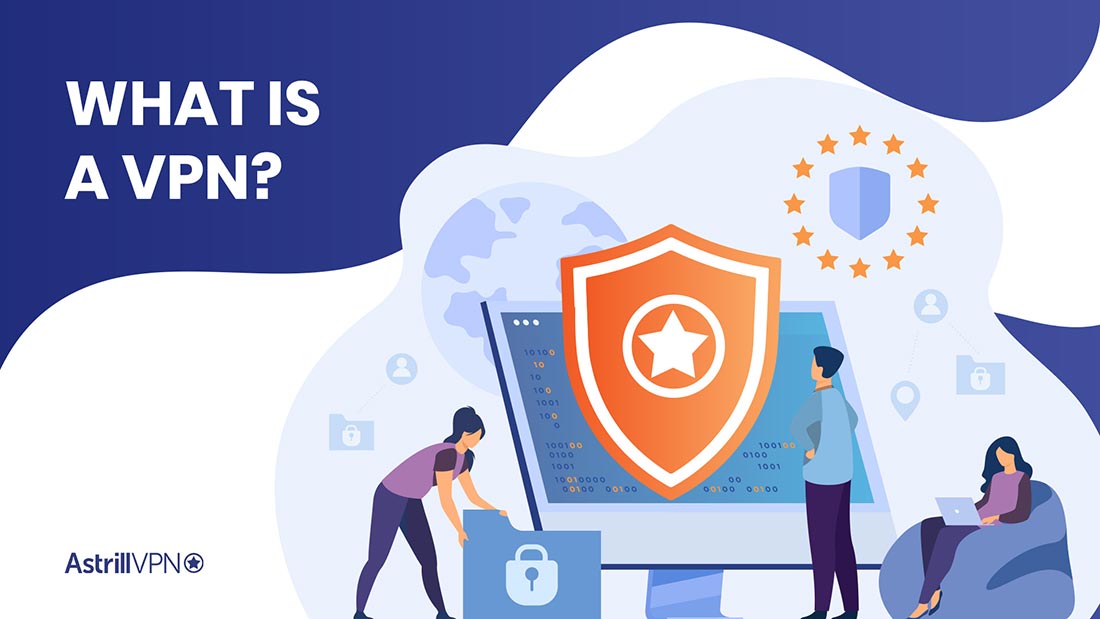 Your IP address is hidden and all of your data is encrypted, which prevents all sorts of third parties from collecting your data or spying on you- even your Internet Service Provider, or your government! This allows for full anonymity and security since your location is concealed and your connection is protected on all ends.
This comes at a price, though. It's best to pay for premium services, such as those offered by AstrillVPN, since most free VPNs log user activity but premium VPNs do not log user activities, free VPNs come with have intrusive advertisements, and only offer the bare minimum for functionality and features.
How to Use a VPN: Quick Overview
Follow these 4 simple steps to start using Astrill VPN on your device:
Subscribe to Astrill and Download the VPN app.
Install the VPN app and open it.
Log in to the app using your credentials.
Turn on your connection after selecting a suitable server region.
Start secure browsing!
Use a VPN on different platforms
The internet is no longer secure as there are hackers, viruses, spying companies, trackers placed on websites, and so much more than function in the background of all of our activities. This is in addition to Internet Service Providers collecting and selling their user's data, and governments regulating access to certain content.
A VPN can safeguard your privacy and data, and by using it on multiple devices, you can gain an extra layer of protection. A VPN makes your connection secure and it prevents data logging so that you can enjoy digital freedom.
Follow these methods to install a VPN on your respective device:
Use a VPN on Windows
Go to astrill.com and select a package that you like.
Now Register for the service by entering a username, your email, and a strong password.
Download Astrill VPN Windows Client
Now, Install the Astrill VPN windows client.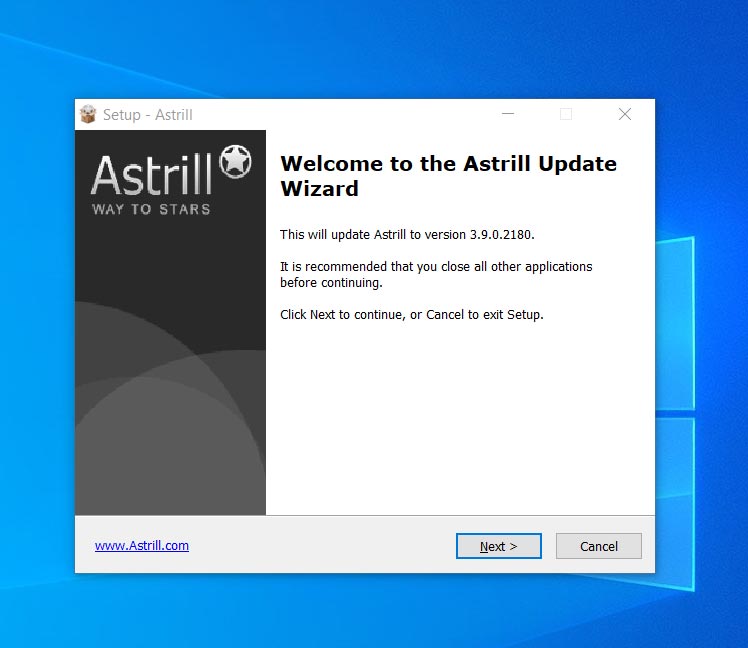 This process will take less than a minute. You may also need to reboot your computer afterward, which may only take a few extra minutes.
Open the VPN Client
Open the Astrill VPN client after installation.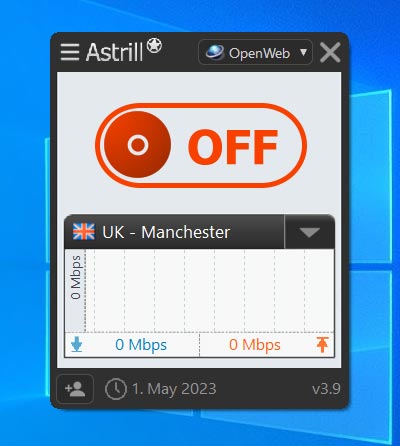 Choose your desired VPN protocol.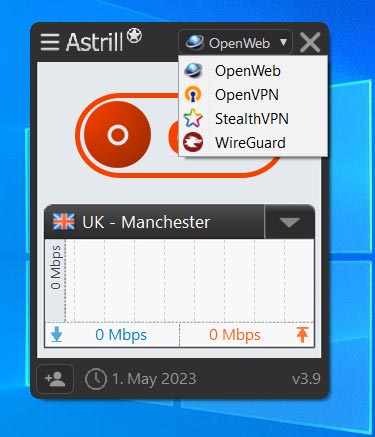 Now select the server that you want to connect.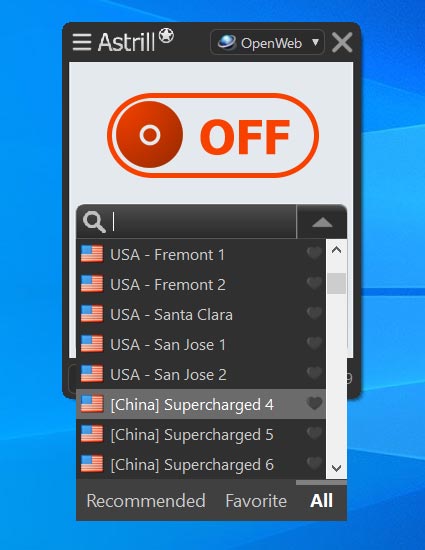 Click the toggle button to turn 'On' the connection.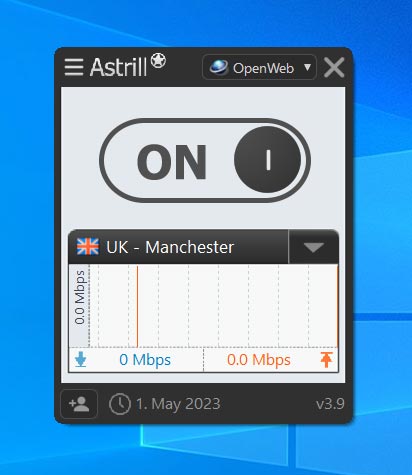 Use a VPN on macOS
Visit the Downloads page and download the setup installer for the Astrill VPN MacOS Client.

Once the file has been downloaded, you can find "astrill-setup-win.exe" in one of your computer directories. Double-click it to begin the process. Press Ctrl+click on the file icon and then select open if you're using Mac OS 10.8 or above.

Once the installation has been completed, find the Astrill VPN application from the Finger and double-click to boot it up. After this, you can login to your account by using your details.

Once you have successfully logged in you will automatically, by default, be connected in the Openweb mode. From here, you can select any server location you prefer through the drop-down list in the menu.

You are now connected! Just to confirm your connectivity, head on over to the 'Check my IP' option by clicking on the Astrill icon. If you see Astrill IP, you are secured!

To turn the Astrill VPN off, press the 'ON' button to disconnect. To reconnect, you can press the 'OFF' button to switch services back on. Astrill's user-friendly interface is easy to navigate!
Use a VPN on Linux
From the Downloads page, select either DEB or RPM file for your Linux version to download the setup installer onto your Linux Device.
Double-click the "astrill-setup-linux.deb" or "astrill-setup-linux.rpm" file that can be found in the folder you have downloaded it to.
For some versions of Linux, you may be prompted to enter your user account and password for authentication before you can proceed with the installation of the program. After installation, it is recommended to restart your computer for optimization of services and functionality.
Once the Astrill application has been installed and you have restarted your computer, you can run the application.
First, you will have to login into Astrill by entering the login details for your account. After you have successfully logged in, you will be automatically connected to the Openweb mode by default. From here, you can pick a server of your choosing via the dropdown list that can be found in the menu.
You are now connected! To confirm connectivity, head over to the system tray and click 'Check My IP' by clicking on the Astrill icon. If you can see an Astrill IP, your connection is fully encrypted and your traffic is secure.
To disconnect, press the 'ON' button to toggle it off. It's simple to reconnect: just press the 'OFF' button to switch it back on! Astrill enforces no restrictions on switches in any way or form.
Different Purposes a VPN Can be Used For
The best thing about a VPN is that it can be used for various purposes because of its various features. Following are some purposes for which a VPN is commonly used for:
Use a VPN for Torrenting
Torrenting is a popular way of sharing files online, but it can also expose your online activities to your ISP and potentially other third parties. By using a VPN for torrenting, you can encrypt your internet traffic and keep your activities private. AstrillVPN offers a high level of encryption, which can help ensure that your online activities remain hidden from prying eyes.
Additionally, AstrillVPN offers fast download speeds, which is essential for a seamless torrenting experience. It lets you download files quickly and safely without worrying about your ISP or others monitoring your activities.
Use a VPN for Streaming
Streaming services such as Netflix and Hulu are becoming increasingly popular, but they often have geo-restrictions that prevent users from accessing certain content based on their location. By using a VPN for streaming, you can bypass these restrictions and access content from around the world. You can easily change your Amazon Prime country by using a VPN to unblock more content titles.
AstrillVPN offers servers in various countries, allowing you to connect to a server in a country where the content you want to access is available. Additionally, AstrillVPN offers fast download speeds, which is crucial for streaming content without buffering or interruptions. A VPN will also help you solve Hulu proxy errors to enjoy your favorite movies and TV shows.
Use a VPN for Gaming
Online gaming is a popular pastime for many people, but it can also expose you to security risks such as DDoS attacks. By using a VPN for gaming, you can protect your IP address and prevent others from targeting you with DDoS attacks.
AstrillVPN offers fast connection speeds and low latency, which is essential for online gaming. Using AstrillVPN allows you to enjoy a seamless and secure gaming experience without worrying about lag or interruptions. For example, if you're into gaming and you play CS:GO, then you can use Astrill VPN to fix high ping in CSGO. You can also use Astrill to fix Apex Legends lag issues and enjoy a better gaming experience.
Read Also: Are VPNs Legal or Illegal in 2022?
Why use a VPN?
VPNs are the easiest and most efficient security tools available for internet users. With AstrillVPN, you can browse the web without a single worry about your privacy as the application changes your IP address and prohibits any trackers from identifying your connection.
Through this, you can also bypass censorship, including geo-restriction content. You can even do this on an unsecured network as Astrill's AES 256-bit encryption will keep you protected the whole time. This means you can stay online, securely, even without cellular data.
On top of this, Astrill is developed wholly in-house and is run by top security experts, cryptographers, senior programmers, and the best networking engineers. They even have a reliable customer support center that can address their user's concerns within mere minutes. Here are a few more reasons why AstrillVPN could be the right choice for you:
Servers in over fifty locations, including Asia, all with AES encryption protocol that has 256-bit keys, making you unhackable.

Developing everything at home means minimal outages and constant updates, giving you stable connectivity and unbeatable customer support.

A special feature, 'Smart Mode', automatically switches on the VPN connection for your convenience only when you visit international websites. This allows for faster browsing.

Another feature that isn't available elsewhere, is 'VPN Sharing' which lets you connect other devices to your PC to share the network. This is all without the use of any extra hardware or routers. Everything just works on the Astrill software!

Lastly, Astrill offers Private IPs that are not shared with any other users and are only available on selected servers. This just adds another layer to your true privacy and full anonymity.
""
Author: Arsalan Rathore
Arsalan Rathore is a tech geek who loves to pen down his thoughts and views on cybersecurity, technology innovation, entertainment, and social issues. He likes sharing his thoughts about the emerging tech trends in the market and also loves discussing online privacy issues.